Maui Travel Tips: START HERE If You're Planning a Trip to Maui
This post was written before devastating wildfires swept through the historic town of Lahaina in early August 2023.
Here's what you need to know: 1) Lahaina is almost completely gone and the area is 100% off limits to visitors. 2) The resort areas of West Maui north of Lahaina (Ka'anapali, Napili & Kapalua) are undamaged from the fires but are still temporarily closed to tourism. This could change in the coming weeks/months. 3) The rest (majority) of the island is unaffected and open to visitors. 4) Locals on the island (both those personally affected and not) are grieving this tragedy and likely will be for a long time to come. Even though the return of tourism for the economy is largely necessary, your compassion and kindness during your interactions go a long way.
I'll keep this updated as the situation progresses. Right now, all of the information in this post remains unaffected.
They say "Maui No Ka Oi" (Hawaiian for "Maui is the best"), and honestly…they'd be right ; )
Don't tell the other islands, but Maui is my favorite. It was the first Hawaiian Island I ever visited, I spent some time living there, and it's still my favorite place to travel.
It's a BIG island with a lot going on…natural wonders, luxury resorts, local towns, and I've written quite a bit about it.
Seriously, I've got over 30 posts on this blog just about Maui, but this is the best place to start.
Maui Travel Tips
I'm going to give you the lay of the land, answer some FAQs and link you out to other posts so you can find exactly what you're looking for:
When to Go to Maui
Good news…there's never a bad time to go to Maui! The weather is pretty much consistent within a few degrees (air and water temperature) all year round.
The seasons follow the seasons in the northern hemisphere (mainland US) and "winter" means more rain and slightly cooler temperatures. Summer means less rain and slightly warmer temperatures. August/September is when it's the muggiest/most humid but this is Hawaii and humidity is pretty much nonexistent compared to places like Florida.
Locals are very attuned to subtle shifts in weather/temperatures but whether it's winter or summer, most resort areas are built on parts of the island that are sunny and dry 90% of the time.
Whale season is December through April with peak season being February.
Any time kids are out of school is high season. The winter holidays (mid December through New Years) are obscenely expensive and book out FAR in advance. Summer is the high season.
January through mid March is technically less crowded and not "high high" season, but it's still the optimal time to leave cold weather on the mainland to head for warmer weather so it's not inexpensive.
April/May and September/October are probably the best months to find deals/visit when it's less crowded but that's all relative because tourism on Maui has been BOOMING since the pandemic.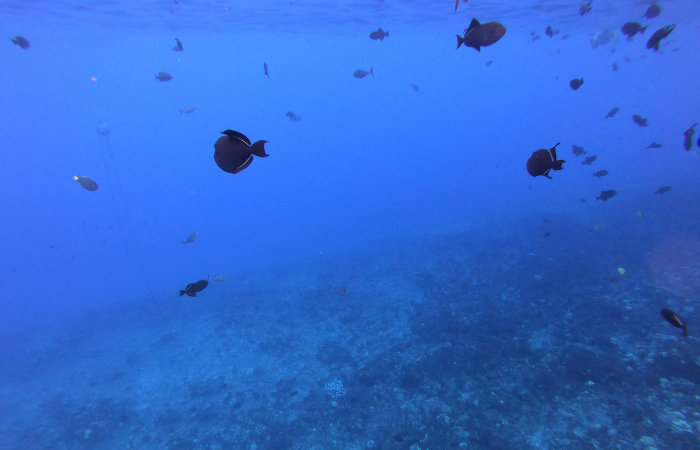 September/October is my personal favorite time to visit because it's when I find the best deals on resorts and there are fewer kids/people in general on island since the kids have just gone back to school. They call it "couples season" for a reason.
August through October is also technically hurricane season, but they're pretty rare. It's not like Florida.
How Many Days to Spend on Maui
Well, you've only got however many days you've got, but if you're wanting the best overall vacation, I wouldn't suggest less than one week (probably 6 full days, but you could do a lot in 5 full days too).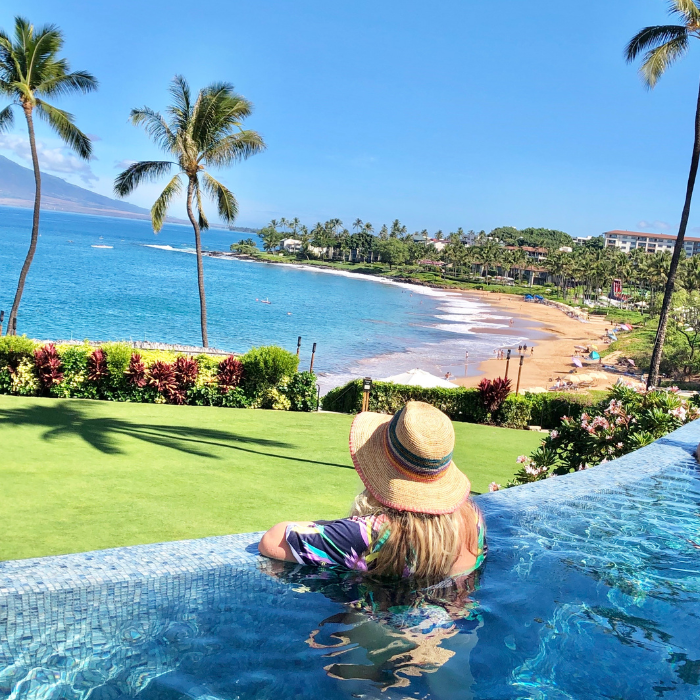 If you're short on time (doing a quick long weekend getaway from the west coast), you can still have a great trip just as long as your expectations are more about resting and relaxing. And if you've got weeks to spend, you'll find plenty on Maui to keep you busy.
But in general, if you're wanting to explore the island and still feel like you've had a relaxing vacation, you'll want at least 6 full days. I also don't recommend splitting up a one week vacation between two different islands. Just stick to one and really experience it.
Flying to Maui
Maui's main airport is the Kahului Airport (OGG). This is where you'll fly in coming from the mainland and on 99% of interisland flights. There is a small airport in Kapalua on the west side and an even tinier airport in Hana on the east side but they are for very very tiny planes.
Lay of the (Is)land
Maui is a BIG island. Most people either stay on the west side (Lahaina, Ka'anapali, Kapalua, Napili) or the south side (Wailea, Kihei, Ma'alaea). Central Maui (Kahului) is where you'll fly into and do your grocery shopping. The north shore (Paia, Haiku) has a local, surfer town vibe. Upcountry (Makawao, Pukalani, Kula) is where the farm/ranch land and Haleakala National Park are. And East Maui (Hana) is basically the jungle. It's where all the waterfalls are, the black and red sand beaches, etc. Most people visit as a day trip driving the "Road to Hana."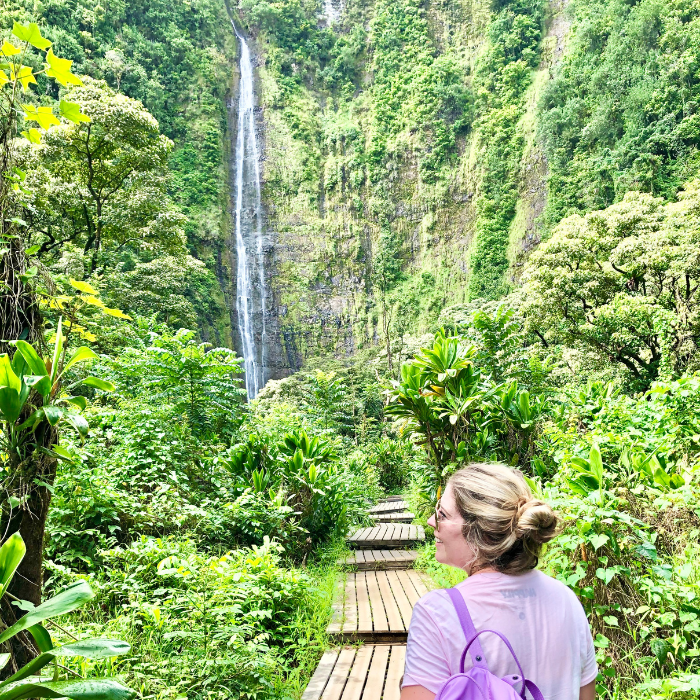 Things You can ONLY Do on Maui
If you're in the early planning stages (even trying to figure out if Maui is the island for you), I think the best way to figure it out is by looking into the things that you can ONLY do on Maui.
So many things (beaches, snorkeling, golf, zipline, surfing, luaus, etc) you can do on every island. I mean seriously, whatever your "dream version" of a Hawaii trip is…you can get it on any of the main Hawaiian islands.
So to break it down, here are the things you can ONLY do on Maui (plus a few that I think are must dos even if there's something similar on another island):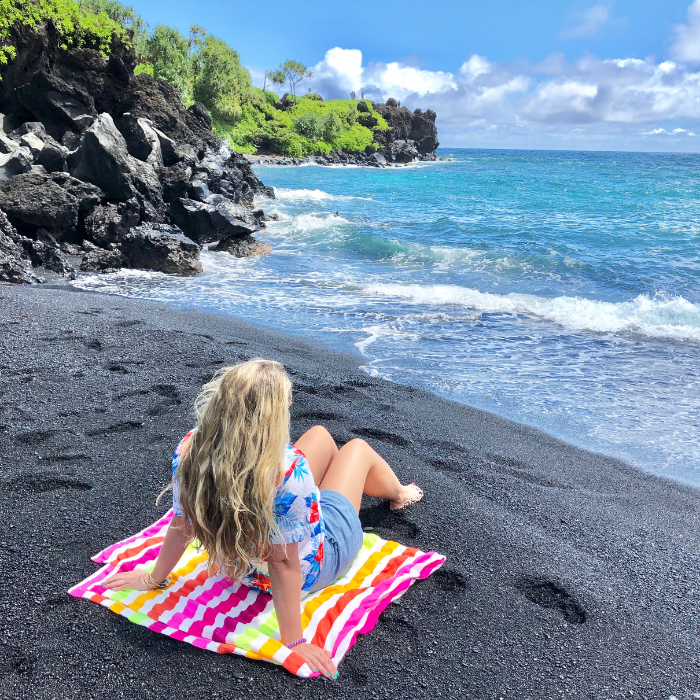 Road to Hana
Driving the road to Hana (from Paia to Hana on the east side of Maui) is easily the #1 must do thing on Maui. Block out an entire day and drive the 50 or so miles along the winding road to Hana.
Spend the day hiking through bamboo forests, waterfall spotting, and gazing at black and red sand beaches. I've got several posts specifically about driving the Road to Hana including the best stops, which ones to skip, when you should start out on the road, if it's safe to drive the whole road around, driving etiquette and more.
But here are a couple of things worth mentioning twice. Since March 2021, you now NEED RESERVATIONS TO STOP AT THE BLACK SAND BEACH. That's Waianapanapa State Park, and you can make reservations 14 days in advance here.
Also, while driving along this BEAUTIFUL road is considered one of Maui's top attractions, it's still an actual road and there are people that live in these remote communities that use it everyday. They're driving to work, taking their kids to school, going to doctor appointments, etc. They're not on vacation. And while they're very welcoming, they're getting increasingly frustrated at the huge numbers of visitors coming to Maui (and the current infrastructure's inability to handle them).
So a few simple rules: Don't trespass on private property. Even if you've read about a waterfall that you think you should be able to access or heard about a pond to swim in. If there's a sign and you have to climb around a gate, don't do it. Don't park illegally on the road. There are now MANY signs making it clear where you can't park. Don't stop in the middle of the road to take a picture of a waterfall, a rainbow eucalyptus tree, a gorge, an ocean view, a mongoose, a rainbow, or anything else. If you're driving slowly and there's a local behind you, pull over and let them pass. They have somewhere to be.
Road to Hana posts:
My Favorite Road to Hana Itinerary
Tips for Driving the Road to Hana
Should You Drive the Backside of the Road to Hana?
Haleakala National Park
Visiting Haleakala National Park is without a doubt the most unique experience you'll have on Maui. It's completely unexpected. When you're up at the summit/crater, you'll feel more like you're on Mars than Maui.
Sunrise is by far the most popular time to visit the park and seeing the sun rise through the clouds at the summit of Haleakala is a moving experience for many people.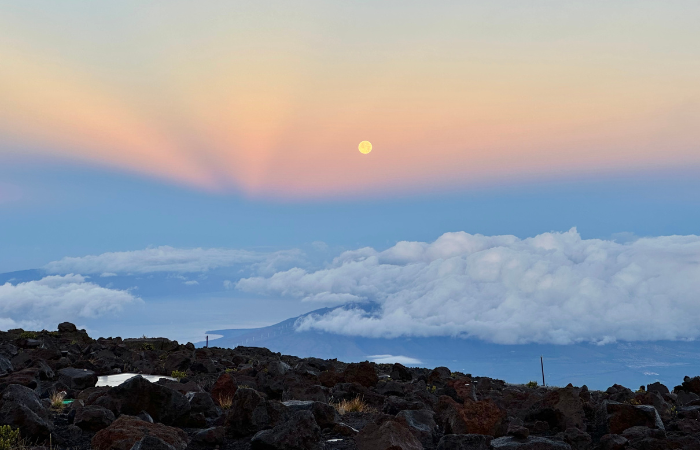 But you need to be prepared. It is COLD! Think 20-30 degrees with a strong wind. Bring winter clothes and take blankets. Also, drink plenty of water and have snacks as the quick 23-mile drive from sea level to summit has been known to give some people (ahem, me) altitude sickness. You'll also need to make reservations to enter the national park for sunrise (3AM-7AM) 60 days in advance here.
Read more about sunrise and sunset at Haleakala here.
Whale Watching
Whales can be seen throughout all of the Hawaiian Islands in season, but they're most prevalent in the shallow waters between Maui and Lanai and Molokai. Whale season is officially December 15 through May 15, but these whales rarely carry a calendar with them. February is HIGH SEASON though so if you're a super whale fan, that's when you want to go. You'll be able to see them from many of the beaches.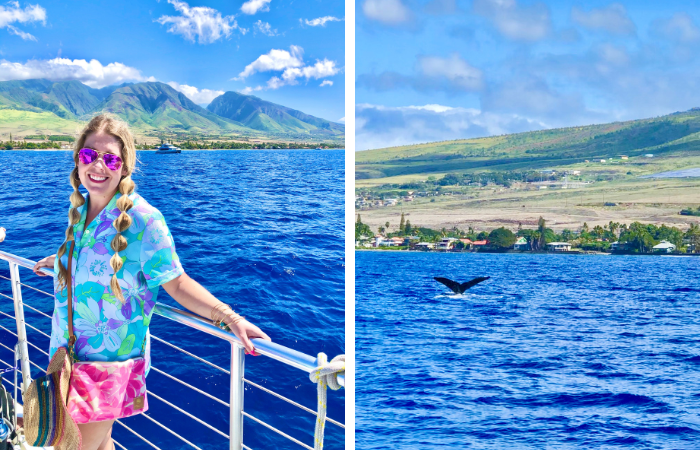 All islands have some form of whale watching tours you can go on, but it seems like for every one whale you'll see on another island, you'll see 5-10 on Maui. So if you're visiting multiple islands, definitely go whale watching on Maui.
Read all about my last experience whale watching with the Pacific Whale Foundation here.
Snorkeling Molokini Crater
Maui's most popular snorkeling spot is a partially submerged volcanic crater that's home to not only amazing species of fish but also some of the best visibility in Hawaii.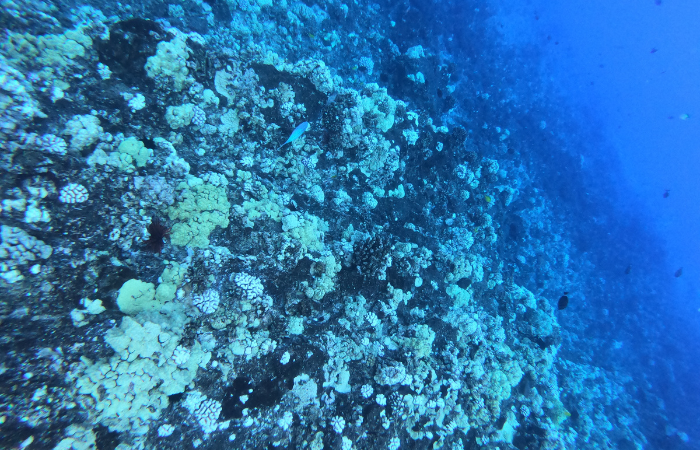 Read all about my favorite way to snorkel Molokini here.
And while you're at it, I've got a huge roundup of the best snorkeling beaches in Maui and where to go to see turtles.
Upcountry
The slopes of Haleakala are home to an area called the "upcountry." It's by far the largest area of Maui, it's a predominantly local area, and if you couldn't look out and see the ocean you'd probably think you where in the Texas Hill Country or Colorado high meadows instead of Hawaii. The lava rock has created super fertile soil and that combined with the moderate climate make for spectacular agricultural conditions. You'll find every type of farm tour you can think of here.
On my "don't miss" list is the Ali'i Lavender Farm, Maui Wine, and Maui Pineapple Tour.
Read all about my favorite things to do upcountry here. And specifically read more about the Maui Pineapple Tour here. I really can't say just how much I loved the Maui Pineapple Tour. I don't think it's talked about nearly enough, but I would say it's a "don't miss." Skip that tourist trap at the Dole Plantation on Oahu and come here instead.
Old Lahaina Luau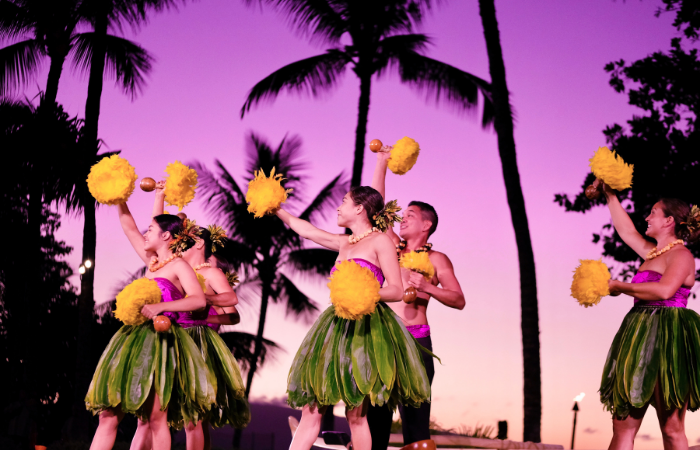 Not only my favorite luau on Maui, but my favorite luau in HAWAII. While I don't think a luau is necessarily a don't miss item (you know whether or not it is for you), IF you're going to do one, this is the one to do. And if you're going to multiple islands and trying to decide which island to do the luau on, make it the Old Lahaina Luau. Read my full review here.
Dinner at Mama's Fish House
As funny as it sounds, this is pretty much the only thing I do EVERY TIME I'm on Maui ; ) By far the most popular restaurant in Hawaii, if you tell 10 people you're going to Maui that have been there before I bet the first thing 9 of them will tell you to do is make reservations at Mama's Fish House. It's not cheap, but it never disappoints. Read my full review here.
Okay, that's the quick rundown…read my full post about things you can ONLY do on Maui here.
Where to Stay on Maui
For me, this is where it all starts whenever I'm planning a trip.
Like I said before, you'll likely either stay in south or west Maui where the two main resort areas are (Wailea and Kihei in the south and Lahaina, Ka'anapali, and Kapalua on the west side) because that's where the majority of resorts, hotels, and condos are.
The west side seems to be more popular and has some of the best beaches on the island, but I prefer the south side because it's quieter, a little more upscale (Wailea, not Kihei), and more centrally located. But you won't go wrong with either.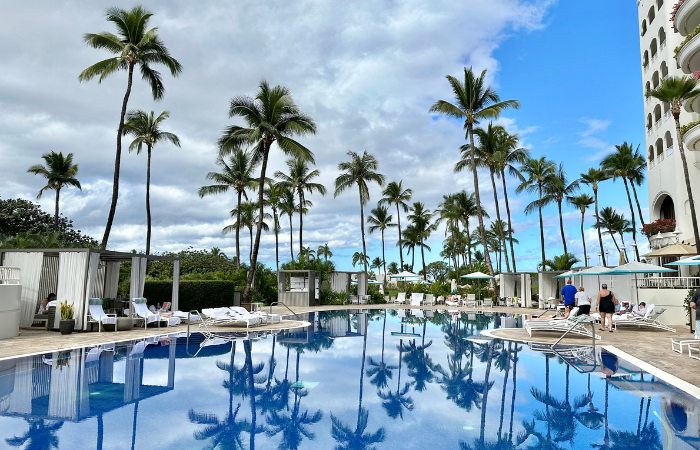 One of the best posts on my site is a full breakdown of Wailea vs Ka'anapali.
Once you've narrowed down the area you want to stay, read this post about my 15 favorite hotels and resorts on Maui for specific recommendations.
But I've got EVEN MORE DETAILS FOR YOU…
These two posts break down all the resorts in each area, pros and cons, super knit picky opinions and details to help you decide…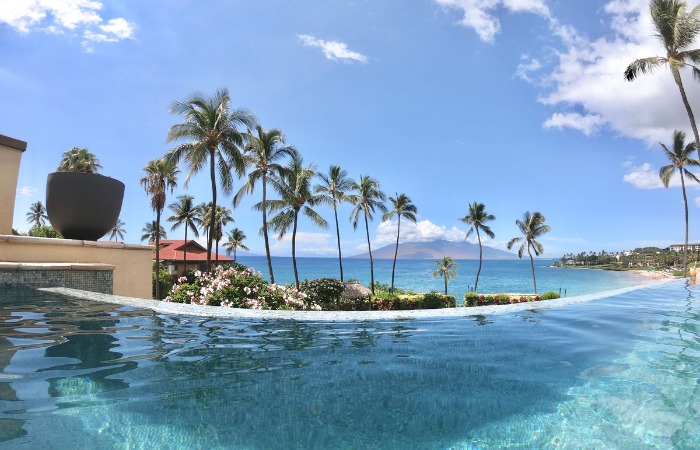 The Best Resorts in Wailea (and I've stayed at them all!)
The Best Resorts in Ka'anapali, Kapalua & Lahaina
And if you want to read detailed resort reviews, check these out: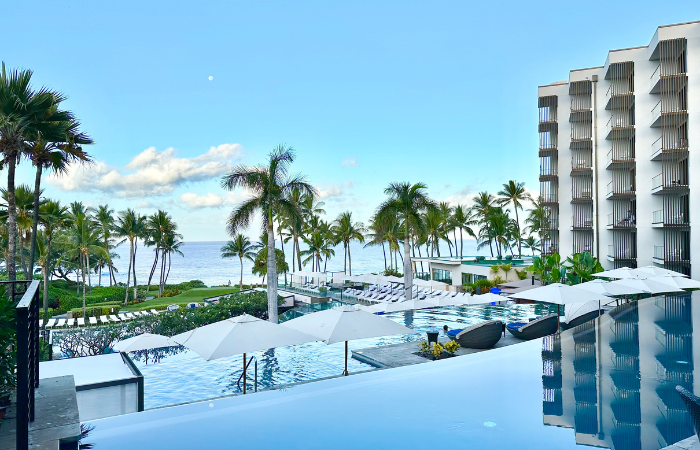 Maui Condos
Are you really trying to watch the budget? Or just want more space to spread out with friends and family?
You're definitely going to want a condo or vacation rentals. There are soooo many on Maui that it's a little overwhelming.
This post breaks down 50+ different condo complexes on Maui by location so you can find what's important to you. Beachfront? Amazing pool? Resort-like amenities? A price performer? You'll find it here.
And if you already know that you're looking for a place in Kihei, read this post specifically.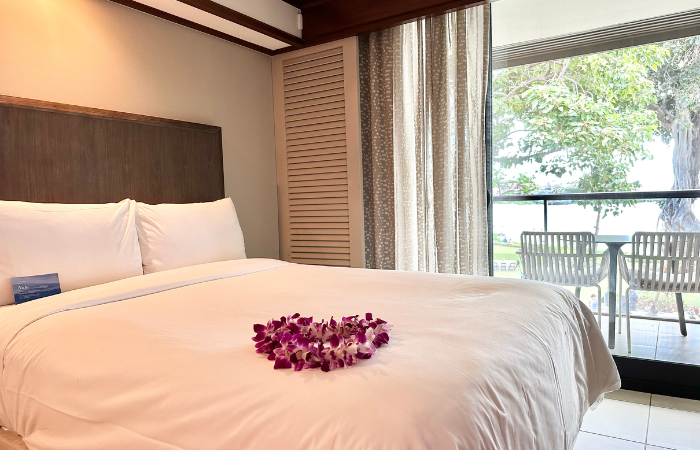 10 Day Maui Itinerary
I've noticed that people either seem to book their airfare and hotel first and then figure the rest out, or they want to lay out an itinerary and then decide how to book their flights (how long to stay) and where to stay.
Either way, having a solid itinerary (even if it's just a lot of built in relaxation time peppered with some activities) can make your vacation sooooo much better.
I've got the itinerary of all itineraries laid out in this post. Yes, it's technically 10 days, but it's easily customizable depending on how many days you have.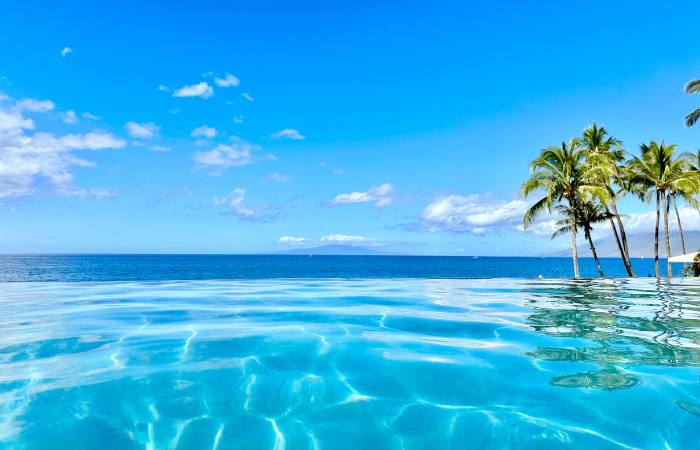 Do You Need a Rental Car on Maui?
You absolutely will need a rental car. Hawaii is not an all-inclusive destination where you'll arrive by shuttle and never leave your resort (I mean you could do that…but it's pretty expensive just to get to Hawaii so most people want to actually see Hawaii. If you want a cheaper resort only vacation, just go to Mexico).
It's a pretty large island, and it can take a while to get around. Driving from Wailea to Lahaina can take around 40 minutes. Kahului to Lahaina can take around 30-40 minutes, and Kahului to Wailea can take around 30 minutes. And that's not to mention destinations on the north shore, upcountry, or towards Hana. So taking Ubers and Lyfts if you're going from place to place isn't really feasible (you're probably talking $100 one way). Maui also does not have a very good bus system.
So you'll most definitely want a rental car for your stay even if you're staying in a resort area. I always book through Discount Hawaii Car Rentals. They're seriously the only company I ever use. They'll give you the very best prices, you don't have to reserve with a credit card or pay until you show up, you can cancel and re-book anytime if you find a better rate, and they usually have a special that adds additional drivers for no fee. It's a no brainer. Click here to check rates for your trip.
When to Book Activities?
One of the top questions I get asked is when the best time to book activities/tours/excursions is. Honestly, if there's something you know you want to do for sure…you should book it as soon as you can.
There's no advantage to waiting until the last minute. You won't find better deals and more than likely you'll end up missing out because things sell out. In the post COVID landscape, so many activities and tours in Hawaii (luaus, snorkeling tours, ziplining, atv rides, even RESTAURANTS) are fully booked 2-4 months in advance.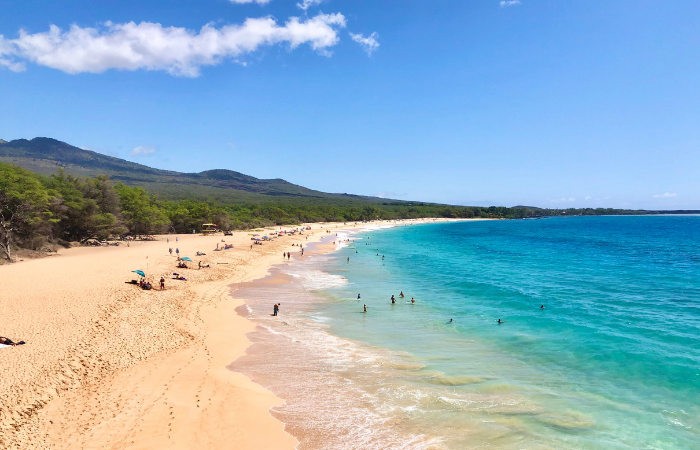 More Posts about Maui
Besides everything above, I've got even MORE info on Maui. Check out these posts:
Things to Do in Wailea & Kihei
The Best "Fine Dining" on Maui
Things to Do in Paia & Maui's North Shore
Best Beaches in Wailea & Kihei
Hawaii Travel Tips AKA How to Not Be a Dumb Tourist in Hawaii
If there's one post on my blog you've got to read before your trip, it's this one: Hawaii Travel Tips. It's not island specific, but it covers things like the scoop on illegal vacation rentals, rules about not touching wild animals that are federally protected in Hawaii, the unspoken rules for driving on the island, how to get along with locals, what to expect and MORE. It's a whopper of a post (7000+ words) and it's definitely one you don't want to miss. Check it out here.
Miscellaneous Hawaii Planning Posts
Want more Hawaii planning info? Here are some of my best posts:
Which Hawaiian Island to Visit: Maybe you're settled on Maui, or maybe you're still trying to decide. This post will breakdown each island and help you figure out which one is right for YOU. Also, if you've narrowed it down to Maui vs Kauai, you're not going to want to miss this post.
The Best Time to Visit Hawaii: Cheapest time of year to go? Best weather? When are the whales in town? I've got all that info here.
Hawaii Trip Planning Timeline: How far in advance should you start planning? Do you book for airfare or room first?
Luxury on a Budget: Some of my best money saving tips.
How to Survive the Long Flight to Hawaii: Just exactly how long is the flight to Hawaii? Plus tips on what to bring and how to fight jet lag.
Hawaii Packing List: 20 things you don't want to forget at home!
Here's one more really important thing you need to know before your Hawaii trip…
Reservations You Need to Make BEFORE Your Hawaii Trip
You've got your airfare, hotel, rental car and your big activities booked, so you should be good to go, right? Wrong!
Travel is BOOMING in Hawaii so a lot of state and national parks used the closure and reopening to institute reservation systems at some of the island's most popular spots to make things a little more sustainable.
That means that there are now over half a dozen sites (beaches, trailheads, etc.) that require advance reservations. And some sell out well before you arrive on the island so you really need to have some sort of a plan.
I recently saw somebody in a Hawaii travel group post in a panic that they didn't know they had to make reservations for things in advance…they thought they could just show up and "go with the flow." I was tempted to say, well, "as long as the flow doesn't take you somewhere that requires reservations, you can!" ; )
But I don't want YOU to be that person, so I've pulled together a list of all the places you need to reserve entry in advance (plus all the details on booking windows, price, links, etc.) and a handful of popular tourist hotspots that book out really far in advance too.
Haleakala National Park (Maui)
To visit Haleakala National Park for sunrise at the summit, you must make reservations in advance here.
Reservations are required to enter the park gates between 3AM and 7AM (sunrise hours).
Online reservations are $1 per reservation/vehicle PLUS you'll pay the park entrance fee of $30/vehicle when you arrive (National Park annual passes are also accepted at the gate).
The reservation booking window opens 60 days in advance at 7AM HST. There are also a limited number of tickets released two days before.
You can make one reservation every three days with the same account. So if you want to make reservations for back to back days (in case of weather/conditions), you'll need to do so with separate accounts (email addresses).
If you can't get reservations for sunrise, you can enter the park anytime after 7AM without reservations. The summit is spectacular during the day and you don't need reservations for sunset.
I strongly recommend creating an account before and making sure you're logged in at 7AM HST because it's not uncommon for reservations to sell out quickly.
Waianapanapa State Park (Maui)
To visit Maui's famous black sand beach at Waianapanapa State Park on the Road to Hana, you must make reservations in advance here.
Reservations are required to visit the beach and are distributed in windows from 7AM-10AM, 10AM-12:30PM, 12:30PM-3PM, and 3PM-6PM. And they are pretty strict about exiting by the end of your window time (you can arrive anytime within your window).
It's $5/person to enter plus $10/vehicle to park and those fees are paid when you book your time slot.
Reservations open up 30 days in advance.
Iao Valley State Park (Maui)
To visit the lush, green mountains and hike at Iao Valley State Park, you must make reservations in advance here.
Reservations are offered for 90 minute time slots beginning at 7AM and ending at 6PM. They ask that you arrive within the first 30 minutes of your time slot.
Entry is $5/person plus $10/vehicle to park.
Reservations open up 30 days in advance.
Diamond Head (Oahu)
To hike to the top of Waikiki's famous Diamond Head, you must make reservations in advance here.
Reservations are offered in two hour increments beginning at 6AM (6AM-8AM, 8AM-10AM, etc.) and ending at 6PM. If you're parking onsite, they ask that you arrive within the first 30 minutes of your reservation window.
Entry is $5/person plus $10/vehicle to park.
Reservations open up 30 days in advance.
Tip: I recommend booking one of the first two time slots because there isn't much shade on this hike and it gets pretty hot.
Hanauma Bay (Oahu)
To snorkel at Oahu's pristine Hanauma Bay, you must make reservations in advance here.
Entry times are staggered in 10 minute increments from 7AM to 1:20PM with roughly 1000 slots being assigned in advance every day.
Reservations can be made two days in advance and they open at 7AM HST. They're usually gone in minutes (if not seconds).
If you're unable to get an advanced reservation, you can try for a day of, walk in ticket. They open at 6:45AM and they only have a limited number available. Everyone in your group needs to be present when you purchase your tickets in person.
There are no reservations for parking and it's first come, first serve. $3/vehicle.
It's $25/person to snorkel at Hanauma Bay (12 and under, active military, and locals with HI ID are free).
The Hanauma Bay Nature Preserve is open Wednesday through Sunday (CLOSED MONDAY AND TUESDAY) from 6:45AM-4PM. Last entry is at 1:30PM, the beach is cleared at 3:15PM and you have to leave the facility by 4PM.
Jellyfish patterns can also affect whether or not the bay is open so double check the day before/day of.
USS Arizona at Pearl Harbor (Oahu)
If you want to take the boat tour at Pearl Harbor out to the USS Arizona, it's recommended to make advance reservations here.
Online reservations are guaranteed a specific boarding time to go out to the USS Arizona. If you're unable to get an advance reservation, you can wait standby when you arrive. The line could be short (15 minutes or so) or long (hours) and it just depends on the day (if they're having problems with the loading dock sometimes they don't take many from the standby line) and the time of day.
Reservations are supposed to open up 60 days in advance, but keep an eye on your exact dates, because lately they've actually been opening up about 57ish days in advance???
They also release a small batch of tickets the day before.
The boat ride out to the USS Arizona is free, but it's $1 to make the reservations online.
They recently started charging $7/vehicle for parking at Pearl Harbor.
Haena State Park / Kalalau Trail (Kauai)
If you want to hike Kauai's famous Kalalau Trail, you must make advance reservations here.
You've got three options here:
1) Parking & Entry: This is the most flexible option and also the most limited. THESE RESERVATIONS SELL OUT IN LESS THAN A MINUTE. There are three time slots available: 6:30AM-12:30PM, 12:30PM-5:30PM and 4:30PM to sunset. You can purchase multiple time slots if you want to stay longer. It's $10/timeslot (parking) plus $5/person and you have to reserve every person when you initially book. Everybody has to arrive in the same car and your ID needs to match the reservation.
2) Shuttle & Entry: If you can't get parking at the trailhead, there's also a shuttle option. Shuttle reservations are $35/person (16+), $25/person (ages 4-15), 3 and under can ride free. The shuttle runs every 20 minutes 6:20AM to 6:40PM.
3) Entry Only: If you're a Hawaiian resident (with HI ID) or someone WITH a Hawaiian resident, you can purchase entry only for $5/person with no advance reservations. Also, if you're walking or biking to the trailhead you can do this option. But there is NOWHERE to park in the area to walk in. So this really only works for those with bikes or who are staying close enough to walk. They will tow your car if you park outside the designated areas.
The reservation window opens 30 days in advance at 12AM HST. The parking & entry option usually sells out in a minute, but the shuttle availability will last longer.
There are a TON of FAQs here including the possibility of snagging a canceled reservation.
Other Things to Book in Advance
Hawaii is a busy place these days! Besides the state and national parks above, here's a handful of miscellaneous things you should make reservations for in advance (if they're on your radar):
Mama's Fish House (Maui): The iconic spot is the most popular restaurant in Hawaii and they've been opening reservations (and selling out) 4-6 months in advance. You can call and get on the waitlist for one day or you can set notifications on OpenTable to alert you for cancellations every day of your trip. Most people have pretty good success on OpenTable.
Old Lahaina Luau (Maui): Honestly, any luau you're planning to attend you should book early, but most people are usually shocked how far out the Old Lahaina Luau books out. Book it as soon as you know your dates (I think they open at the six month window). They also have a waitlist.
Kualoa Ranch UTV Tour (Oahu): Everybody loves Jurassic Park so getting to ride UTVs where they filmed the movies is very popular. The ranch offers a lot of different tours but the UTV tours usually book out a couple of months in advance.
Spa Reservations: If you're staying at a resort with a spa (or planning on visiting one), don't wait until you arrive to make your reservations. I'd make them at least a month in advance.
Tee Times: Same for golf, reserve your tee times well in advance.
Dining Reservations: Any "fancy" or resort restaurant is likely to be booked up these days so if you like having a nice dinner every night, make your plans in advance.
Save
Save
Save
Save
Save
Save
P.S. Thanks for sticking around and reading this whole post! If you have ANY questions about planning your trip to Hawaii, you can join my free Facebook group here. I'm there answering questions every day and there are 7500+ other friends who have a ton of Hawaii information to share!
Also, if you want to follow along on my travel adventures in real time, you can follow me on Instagram (@caitylincoln). My post captions are full of travel tips and I have a ton of story highlights and videos with great info. And please share my account with your friends that are headed to Hawaii! Your support really helps me keep this blog running!