My Favorite Things to Do Upcountry Maui: Makawao, Kula, Paia & Haiku
This post may contain some affiliate links, which means I'll make a little money on anything you choose to purchase. But of course, I only recommend my absolute favorites to you. Thank you for supporting the brands that make the Lincoln Travel Co possible.
**This post was updated November 2023.
Most visitors see a brief glimpse of Maui's upcountry as they're racing down the mountain after sunrise at Haleakala to get back to the beach but I think it deserves a bit more of your vacation time ; )
I was lucky enough to call the Maui upcountry home for a little over a year, and to me it's the real Maui. Stretching to include the cowboy country of Makawao, the farmland of Kula, the eucalyptus forests of Ulupalakua, and the slopes of Haleakala, in a lot of places, if you couldn't look out and see the ocean, you'd swear you were in the high meadows of Colorado or the Texas hill country.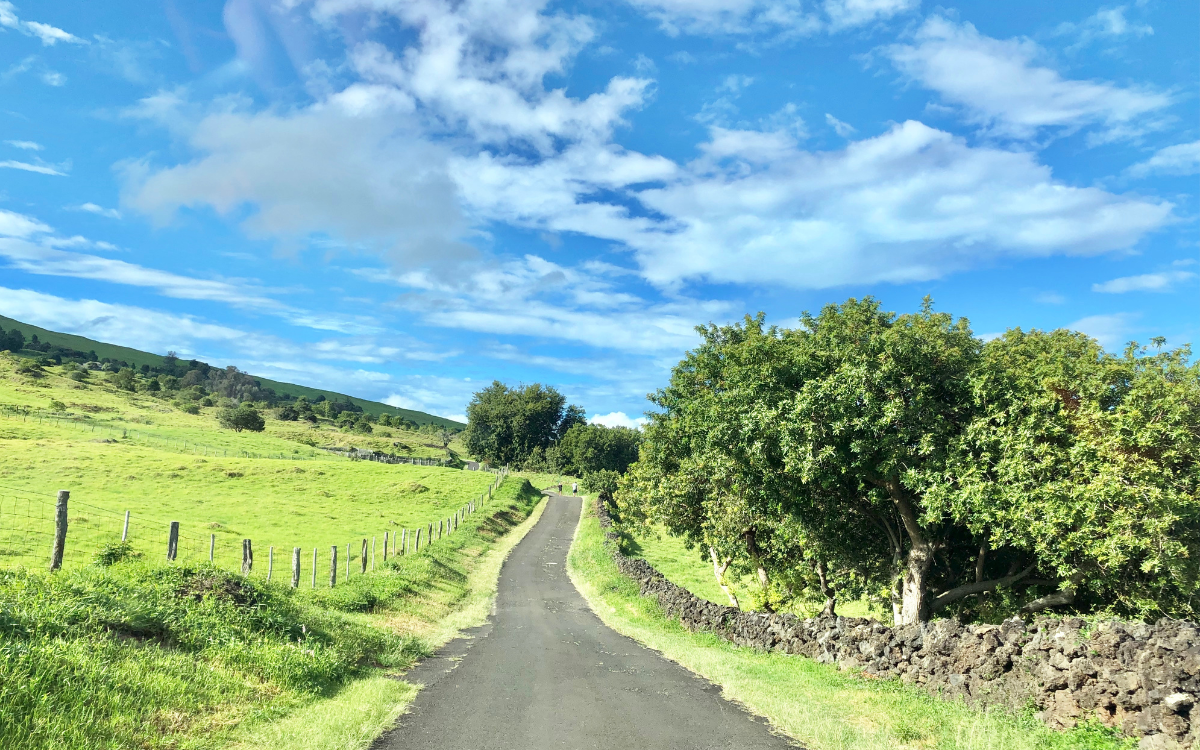 With its sweeping ocean vistas, rugged green hills, purple jacaranda trees, mom and pop shops and restaurants, and many farm tours, it's definitely a place that you're going to want to spend some time visiting. The fact that all of this is just a 30-minute drive from some of the world's best beaches? Just a bonus.
Speaking of the beach…Maui's upcountry rolls down into the north shore and more remote jungles of Maui so if seeing big wave surfers, waterfalls, hippy towns, and sea turtles sounds like a fun time, then you are going to LOVE this side of the island.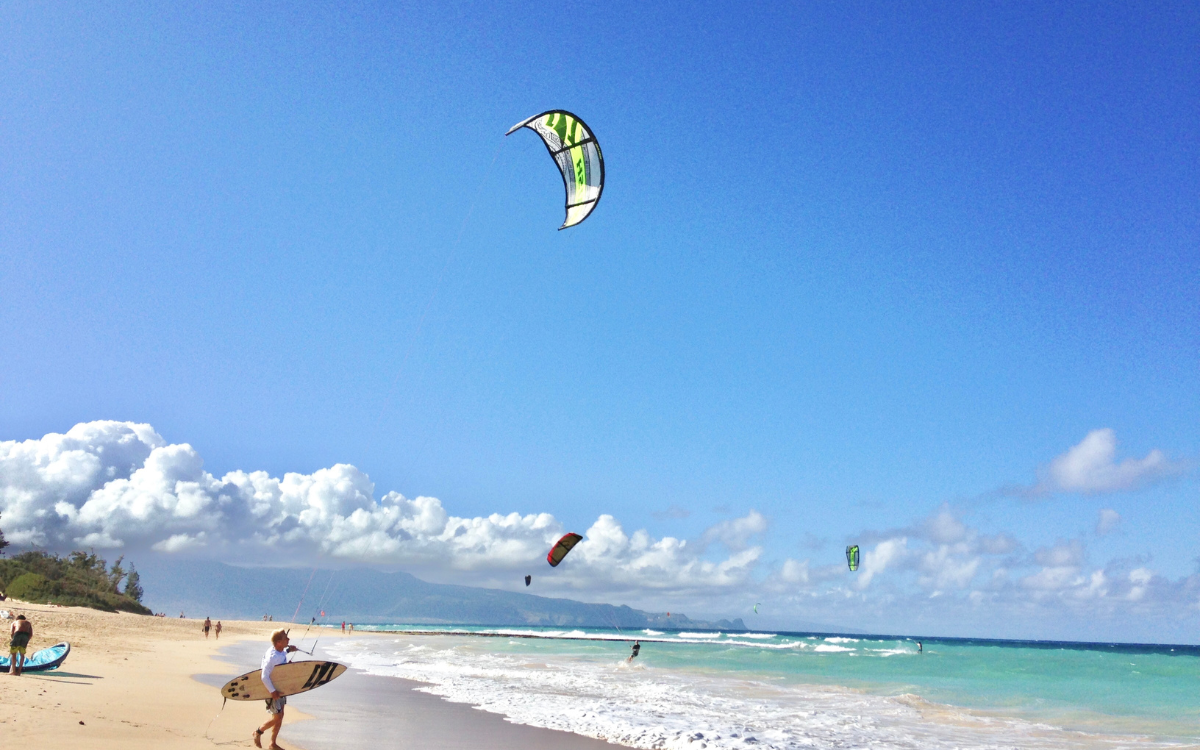 Here's a quick "table of contents" for what's in this post:
Upcountry FAQs
Maui Pineapple Tour
MauiWine & Ulupalakua Ranch
Haleakala National Park
Ali'i Kula Lavender Farm
O'o Farms Brunch/Lunch Tour
Driving Up Thompson Road in Keokea
Surfing Goat Dairy Farm
Shopping in Makawao
Ocean Vodka Distillery
Kula Country Farms
Maui Goat Yoga
Paia Town
Baldwin Beach & Baby Beach
Ho'okipa Beach
Turtles at Tavares Bay
Twin Falls
Watch the Surfers at Jaws
Where to Eat Upcountry & North Shore
Before we get started, here's a quick little FAQ session about upcountry Maui: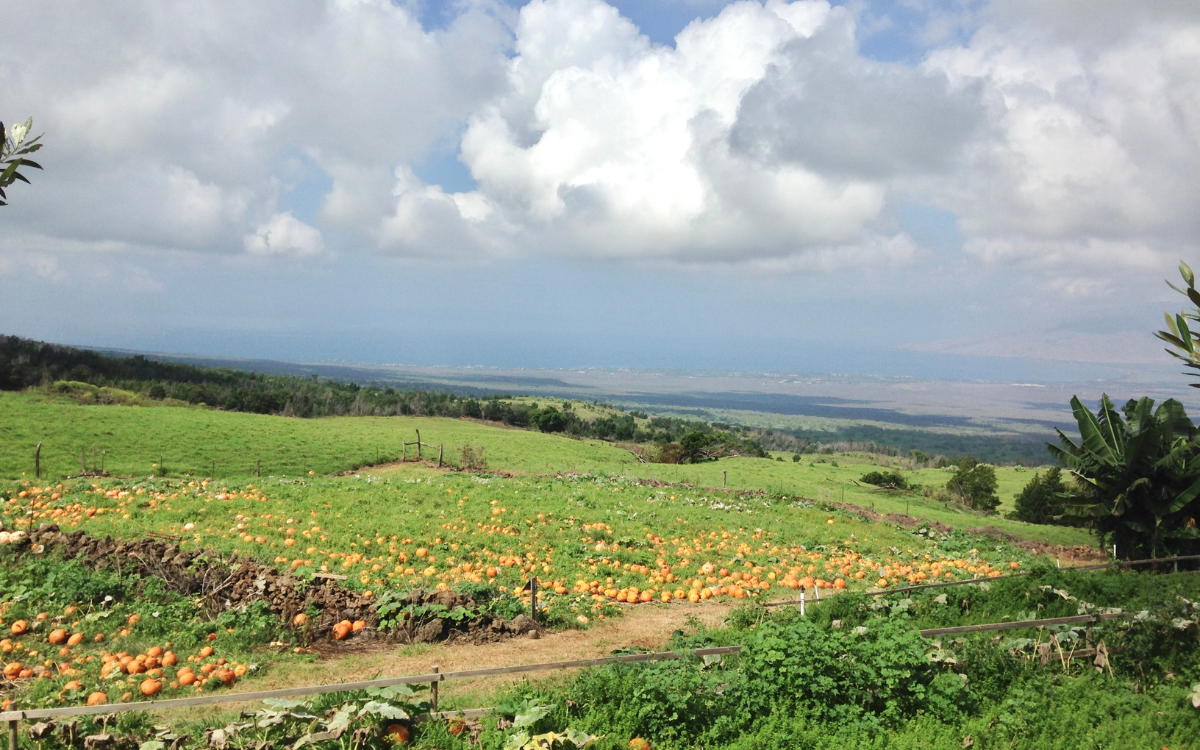 Upcountry Maui FAQs
Where is Upcountry Maui?
Upcountry is the higher elevation "mountain" area on the slopes of Haleakala in east Maui.
If you're coming from the resort areas of Wailea/Kihei and Ka'anapali, you'll have to pass through Kahului on your way Upcountry.
For a bit of adventure and a look at a more rugged Maui, skip the Haleakala Highway and take the back roads instead. Drive past the sugar mill, along bumpy dirt roads lined with monkeypod trees, and wind up the mountain past small farms and sprawling estates which offer some of the best views of the giant cacti that inhabit much of the upcountry before connecting with the Haleakala Highway in Kula.
For a reference point: start at the Alexander & Baldwin Sugar Museum on Hansen Road. Take a right on Pulehu Road which will turn into Holopuni Road. You'll eventually come to Haleakala Highway (37) and you can take a right onto the highway to continue upcountry to Kula.
What towns are upcounty?
Here are the towns and areas we're talking about:
Makawao: This rugged cowboy town has great shopping and dining.
Kula: Mostly farmland and very spread out. This is where you'll find the lavender farm plus loads of other farm tours.
Ulupalakua: The slopes of Haleakala overlooking Wailea and Makena. Home to Maui Wine and Ulupalakua Ranch.
Haleakala: At the top of this area of the island, Haleakala National Park reaches a summit of 10,000 feet.
Haiku: The jungles of Haiku connect the upcountry with the north shore and are generally considered the beginning of the Road to Hana.
Paia: This north shore town is famous for its "hippy vibe" and great shops and art galleries.
Haliimaile: Just above the north shore, this is where you'll find some of the last remaining pineapple fields in Hawaii.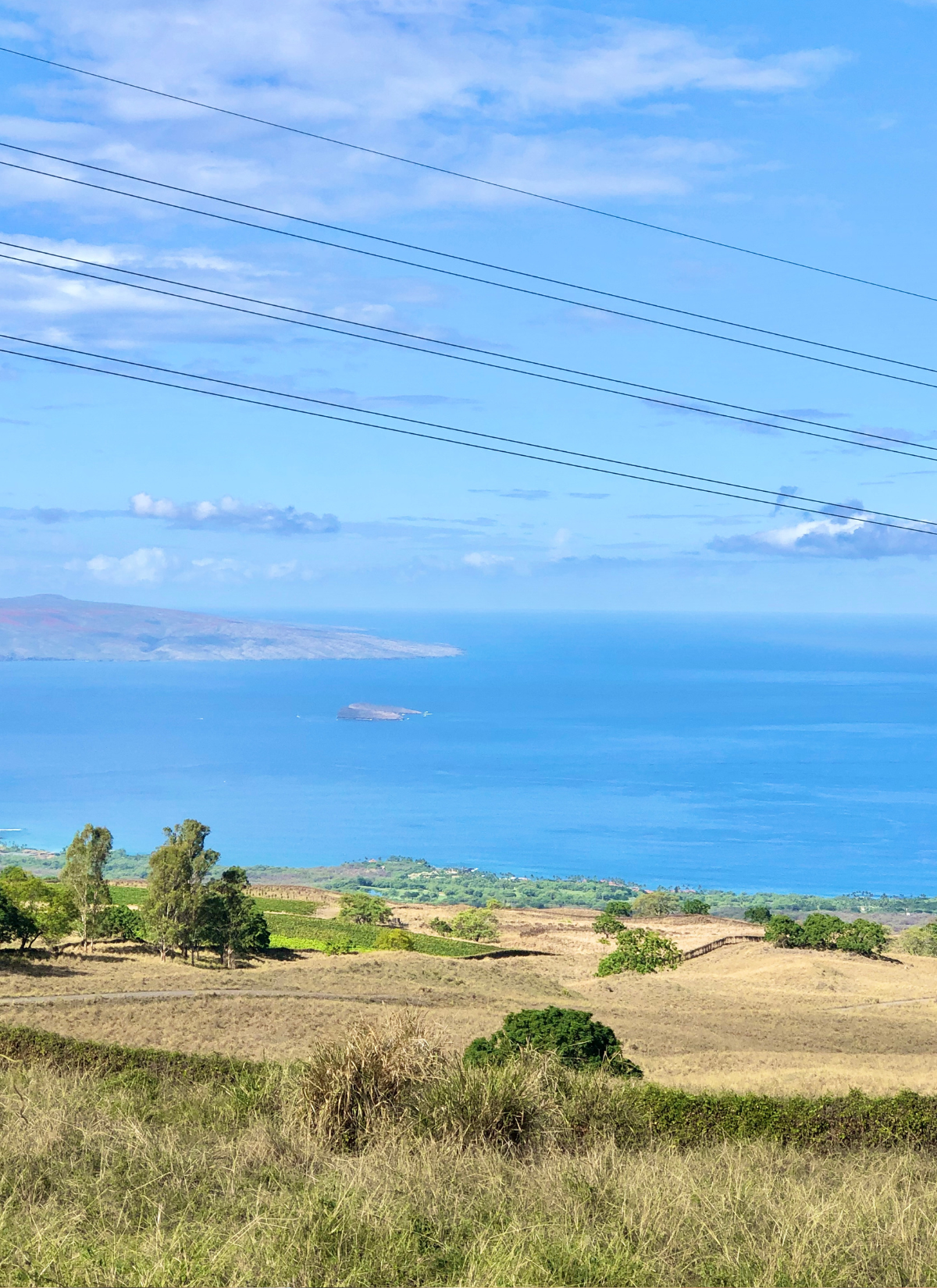 What should I wear?
Higher elevations can mean the upcountry can be a little chillier than the coastal areas, especially in the mornings and evenings.
If you're planning to spend the day up here, I would definitely recommend layers.
And if you're going all the way to the summit of Haleakala, be prepared for COLD temperatures.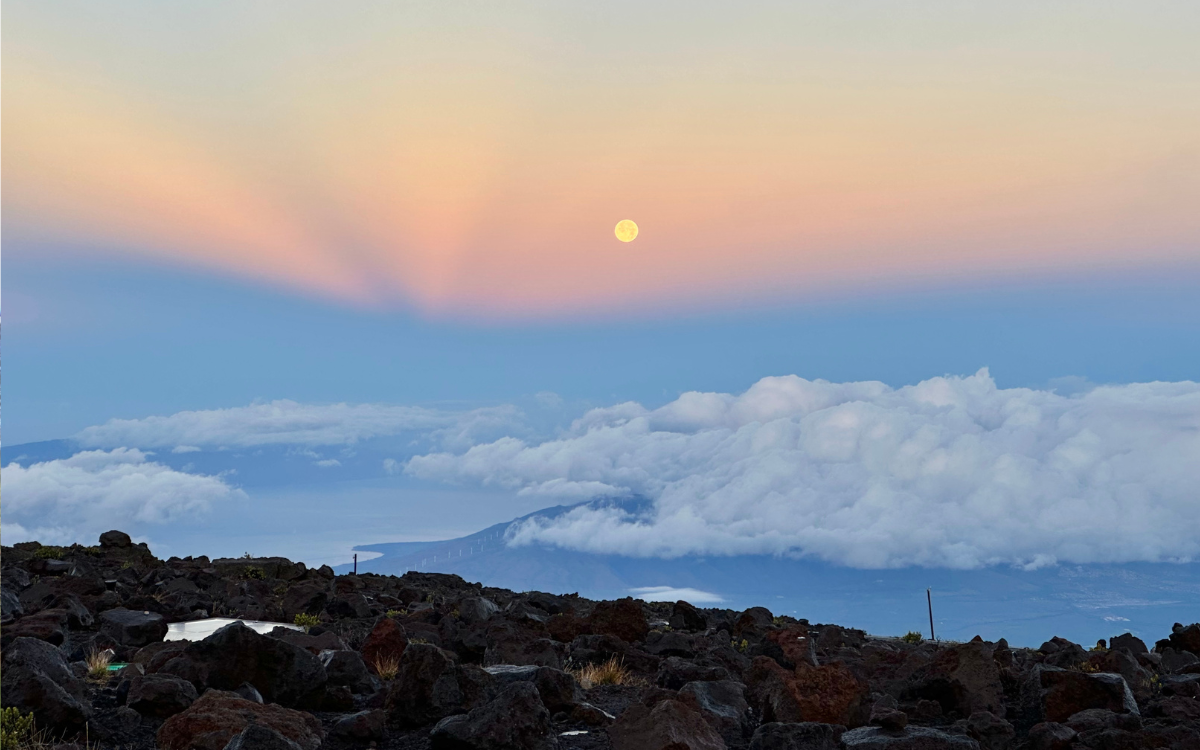 Can I visit upcountry the same day I do the Road to Hana or Haleakala?
If you're doing the full Road to Hana loop (clockwise), you'll finish up your day driving through Ulupalakua and Kula as you head back down towards Kahului/Paia. But if you're doing the Road to Hana in one day, it's probably going to be almost dark by the time you reach the upcountry so there won't be much time left to explore.
But, it's definitely possible to do Haleakala National Park and upcountry Maui on the same day (especially if you're just going up to Haleakala mostly for sunrise or sunset).
Side Note: If you're looking for a rental car for your trip, I LOVE Discount Hawaii Car Rentals. They're seriously the only company I ever use. They'll give you the very best prices, you don't have to reserve with a credit card or pay until you show up, you can cancel and re-book anytime if you find a better rate, and they usually have a special that adds additional drivers for no fee. It's a no brainer. Click here to check rates for your trip.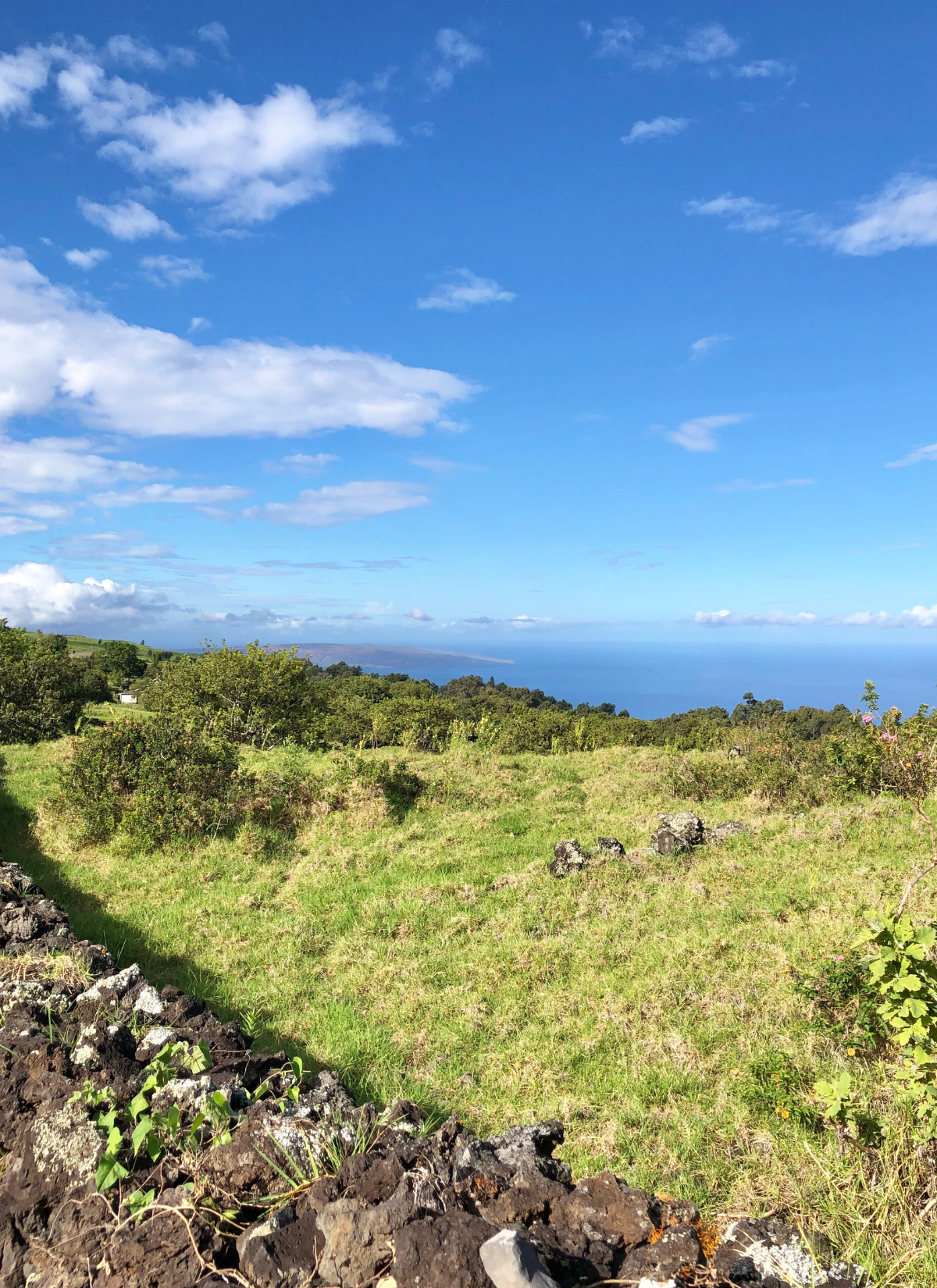 Things to Do Upcountry Maui
If there's one thing you think of when you think of Hawaii…it just might be pineapple.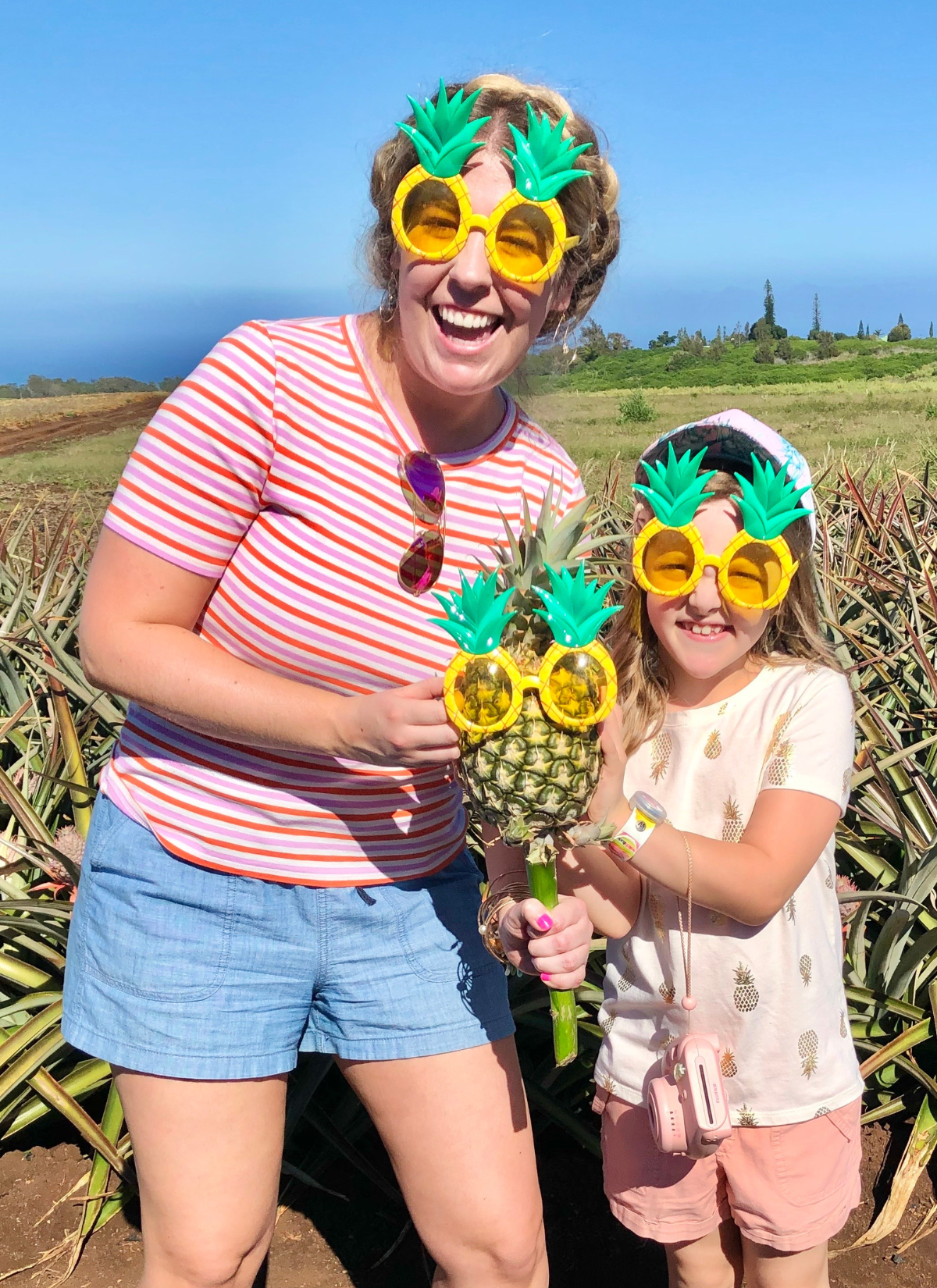 Surprisingly, pineapple isn't native to Hawaii, but thanks to Dole, the two have become inextricably linked.
You've probably heard about the Dole Plantation on Oahu (it's mostly just a tourist trap these days), but I've got something better for you. How about a real, working pineapple farm that grows most of the pineapple that's actually consumed in Hawaii??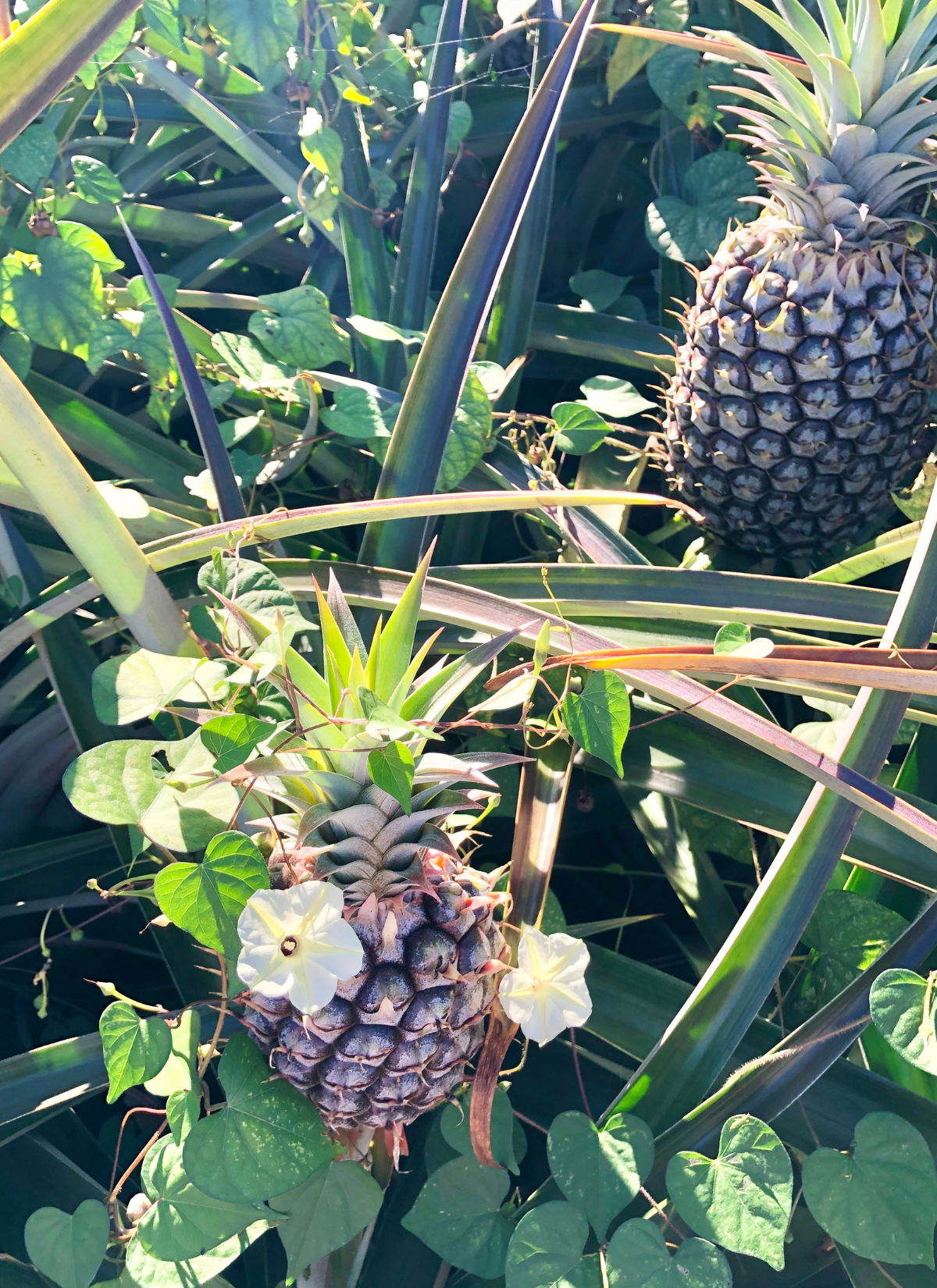 The Maui Gold Pineapple Company (locally owned and operated) is a 1,350 acre pineapple farming operation located on the slopes of Haleakala at Hali'imaile. And you can tour it! This is not a cheesy, touristy experience. It's an authentic farm tour.
The Maui Pineapple Tour is probably my top "off the beaten path" thing to do on Maui.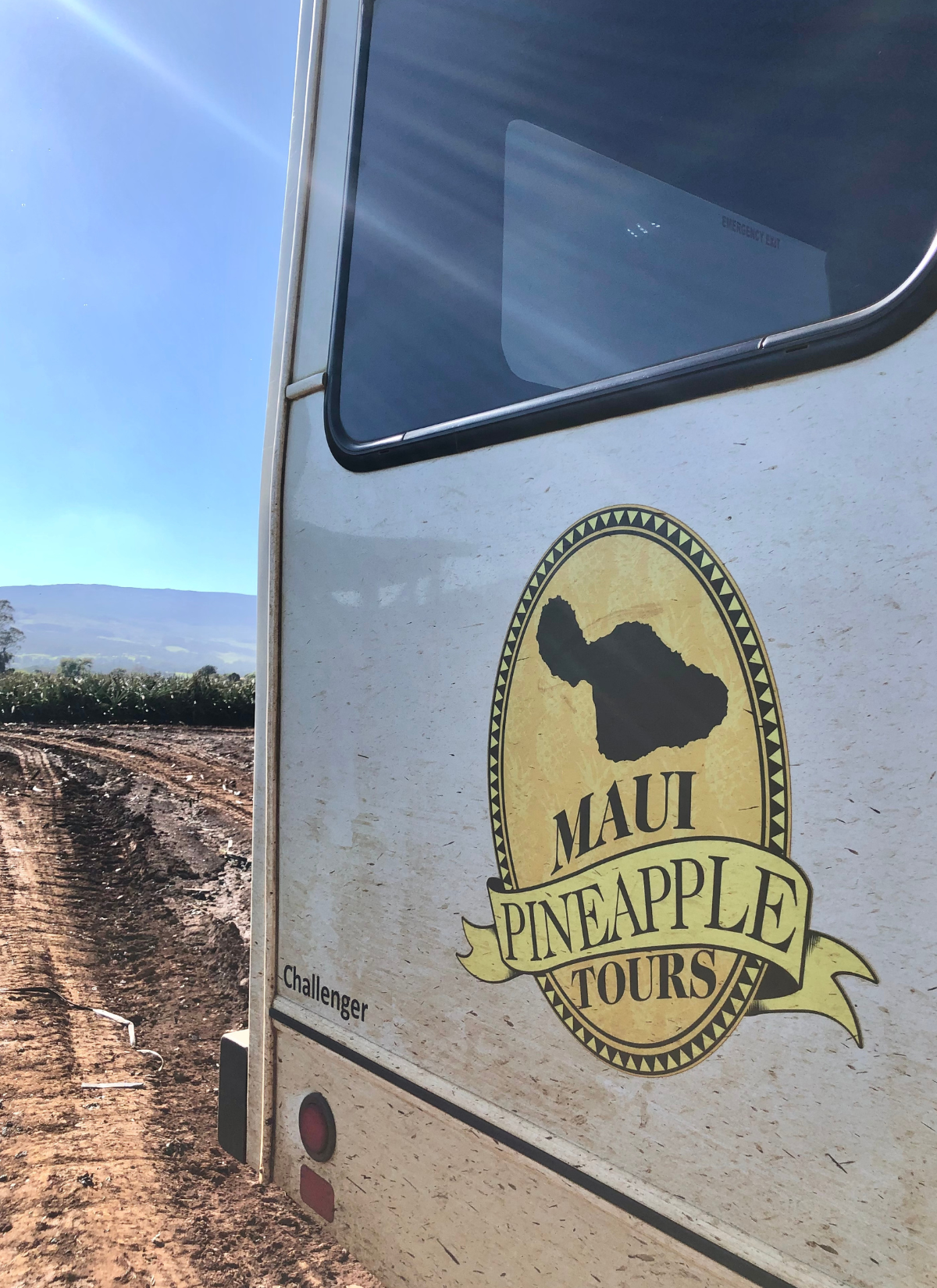 Here are the details:
The tour lasts about 1.5 hours and is offered multiple times a day but I recommend booking the first tour of the day (9:30 AM) for the coolest temperatures.
There are about a dozen or so people on the small air conditioned bus that takes you out into the pineapple fields. You get on and off the bus at different points, but there's not much walking and you'll be able to leave your bags/water on the bus.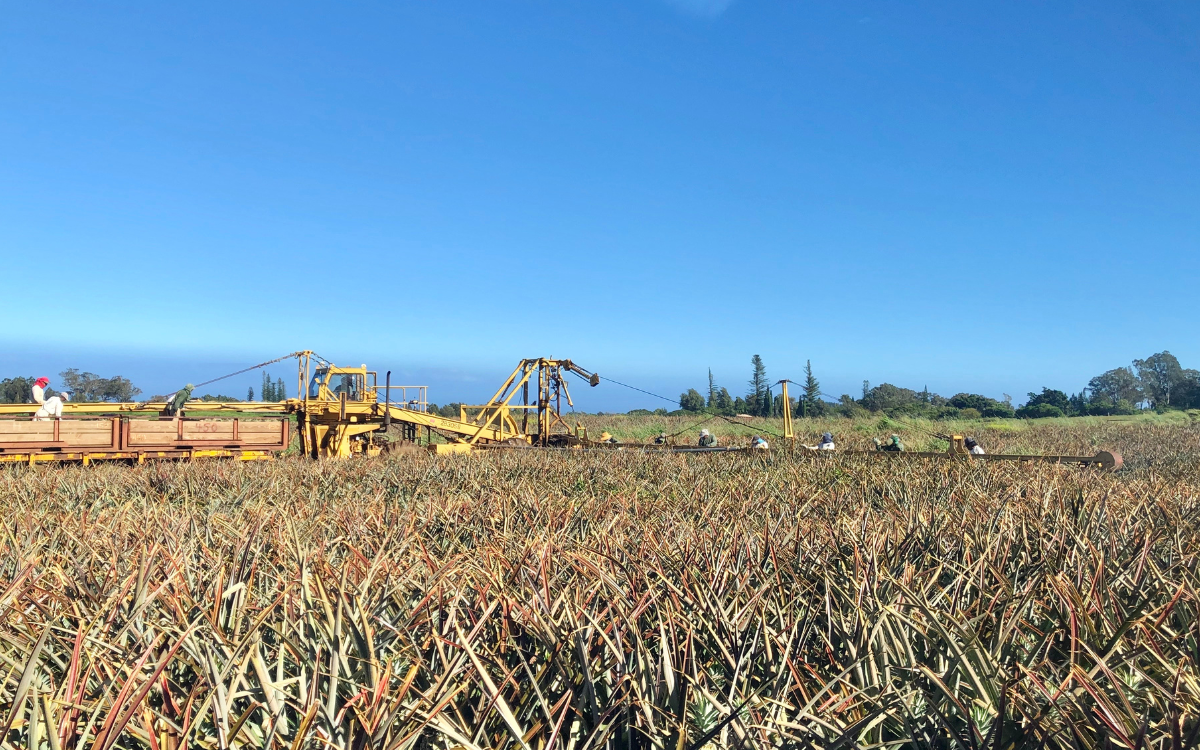 Call ahead before you book your tour to pick the best day. Last time I did the tour they were only picking pineapple on Monday-Thursday and that's definitely something you'll want to see if possible.
The tour includes a peak into the packing facility and everyone goes home with their own Maui Gold pineapple!
The tour costs $75/adult and $65/child.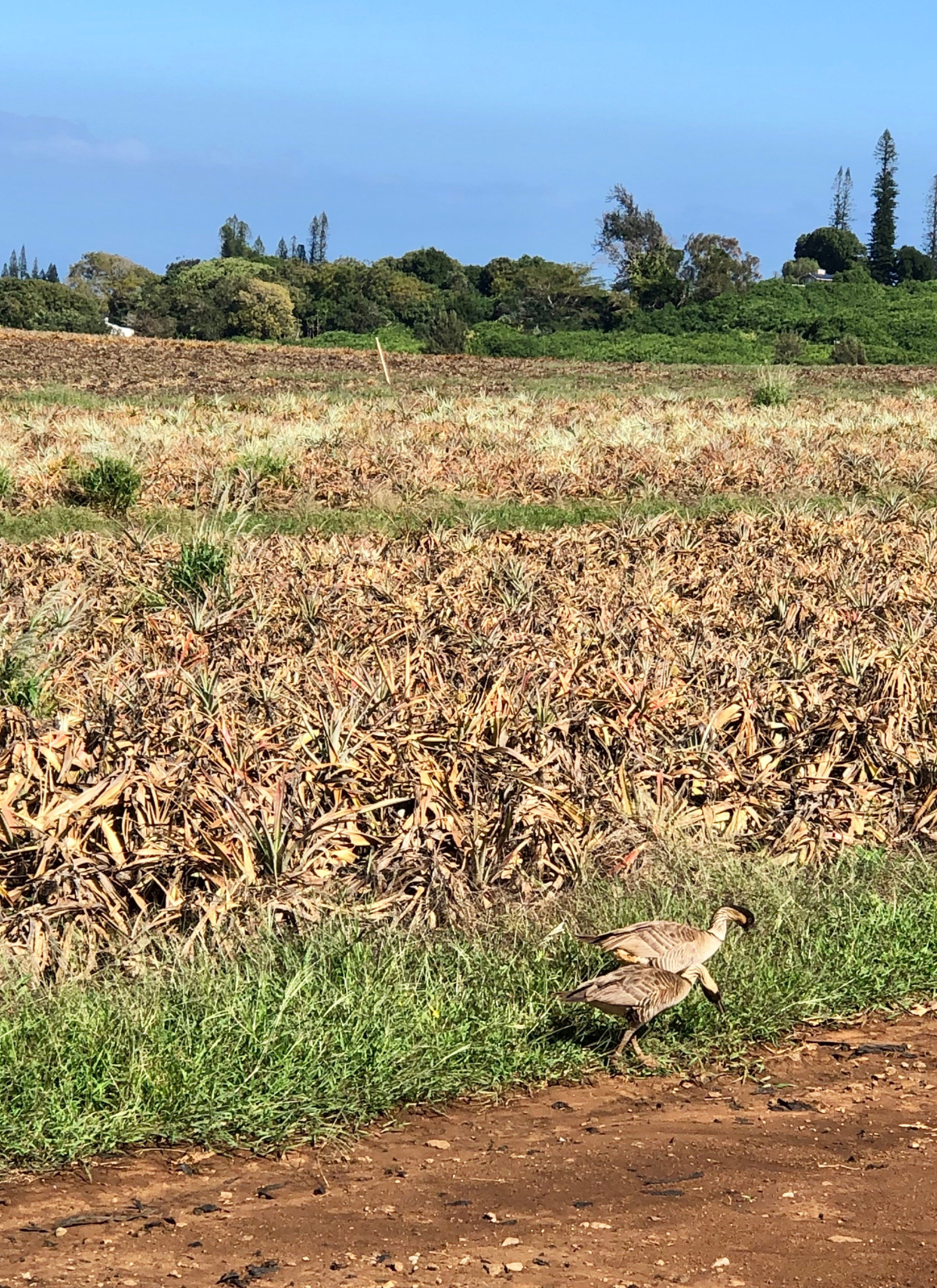 For an extra $15 you can also add on a tour of the Hali'imaile Distillery that uses Maui Gold pineapples to make its spirits. Kids of all ages can go on the tour (12 and under are free), but have to be 21+ to go into the tasting room.
And I would definitely pair this whole experience with lunch at the Hali'imaile General Store across the street. It's one of my favorite restaurants on Maui.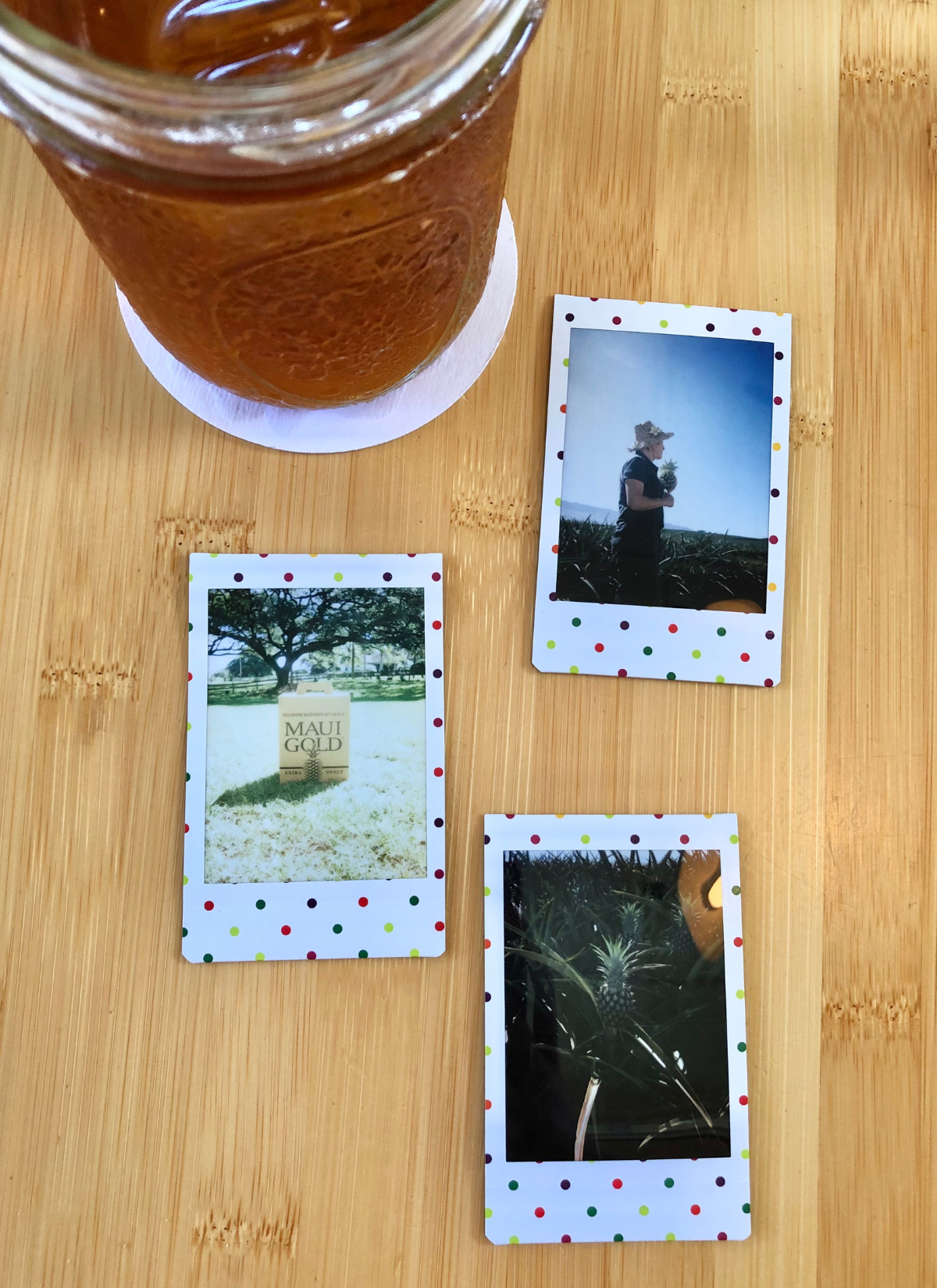 A few of my favorite moments from the tour: Hearing the history of pineapple in Hawaii, watching them pick pineapple, eating as much pineapple as we wanted straight from the field, planting a pineapple starter, seeing nene birds, and making a stop to see some of the best views of the island.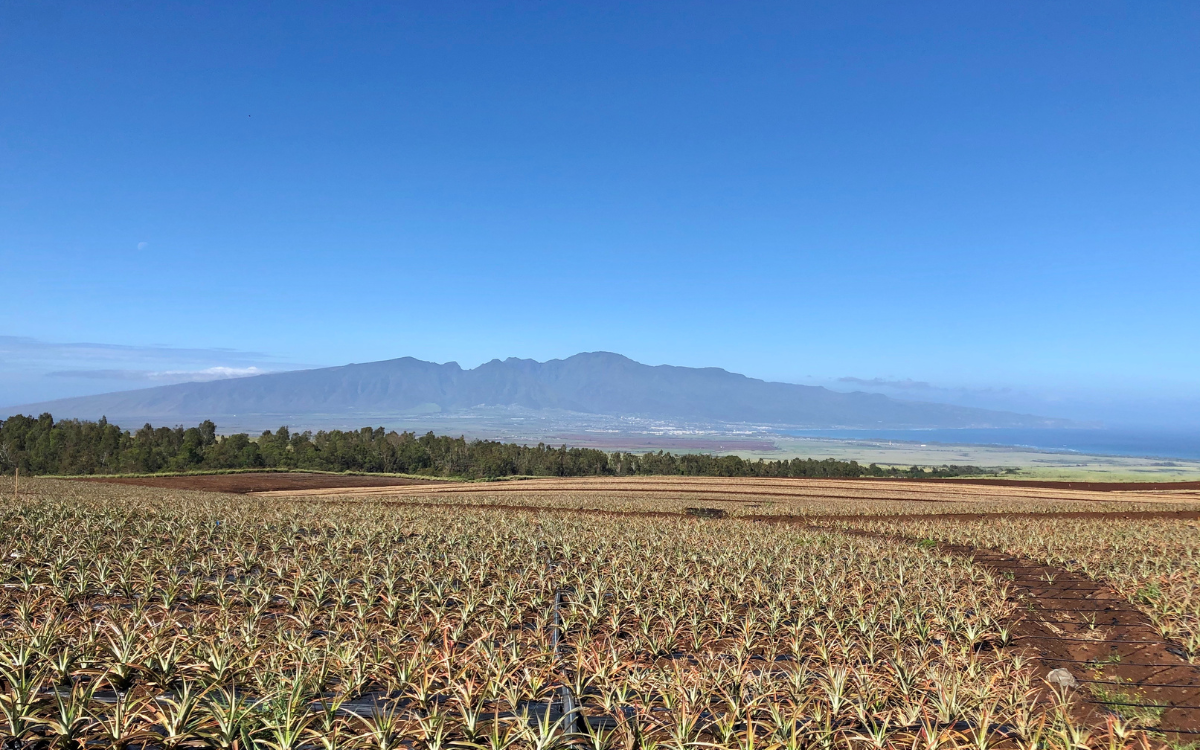 Fun Fact: Hummingbirds are illegal in Hawaii! Since hummingbirds are such major pollinators, they can really change the characteristics of pineapple and experts have worked for years to get the Maui Gold variety just perfect so since it's an island, they can just prohibit them from being brought in. If you ever eat a pineapple and it has little black dots, that means it's been pollinated by a hummingbird!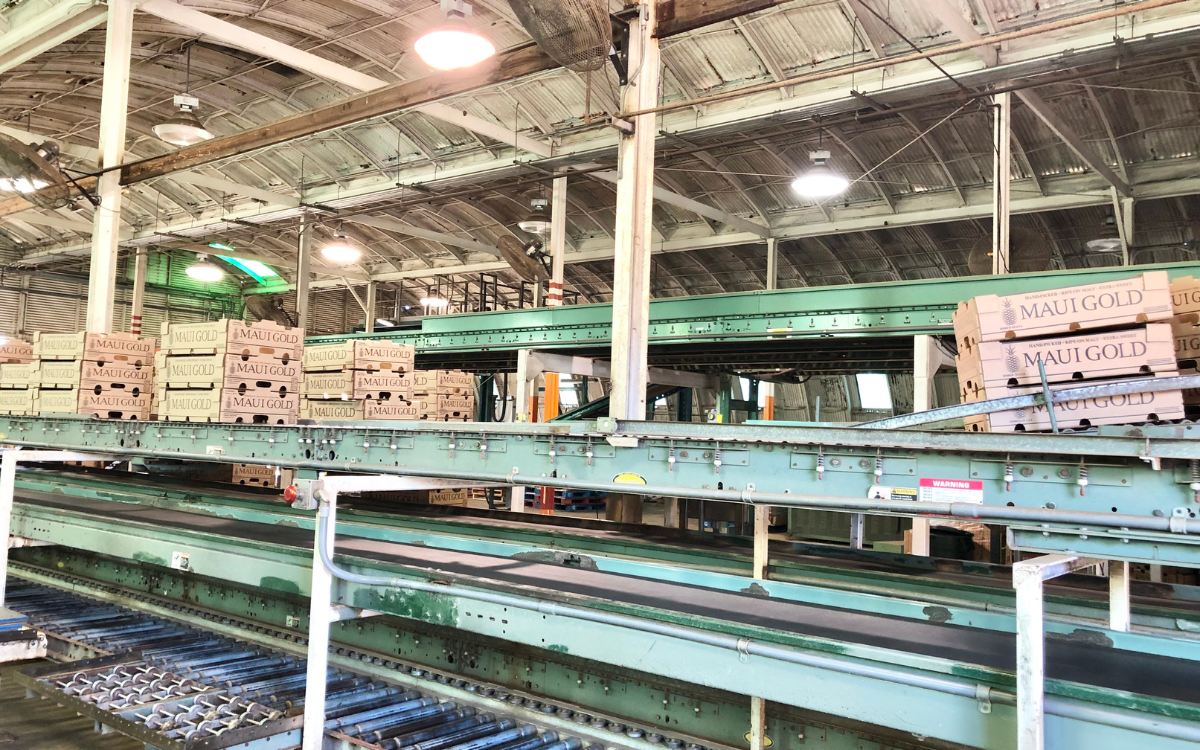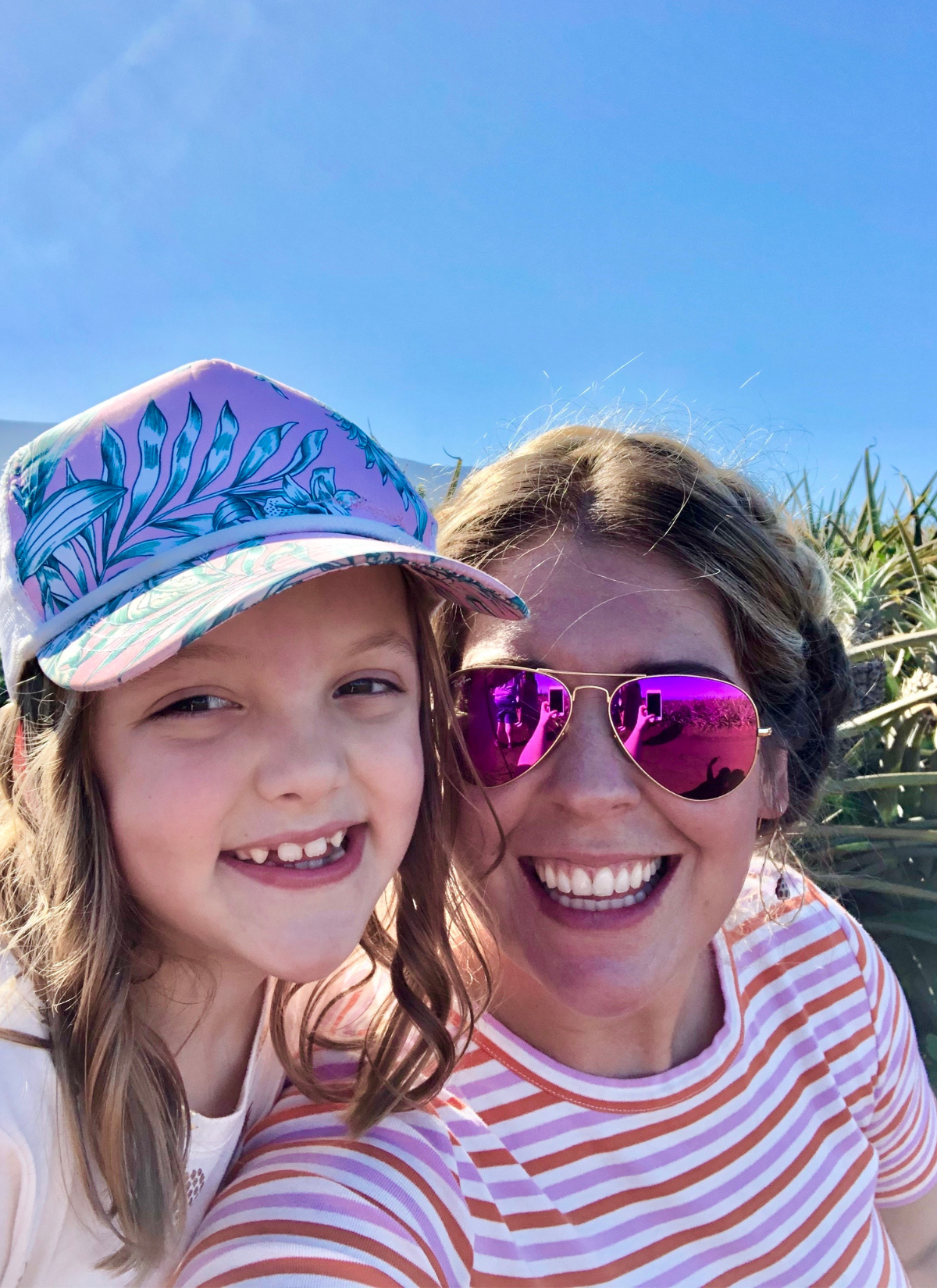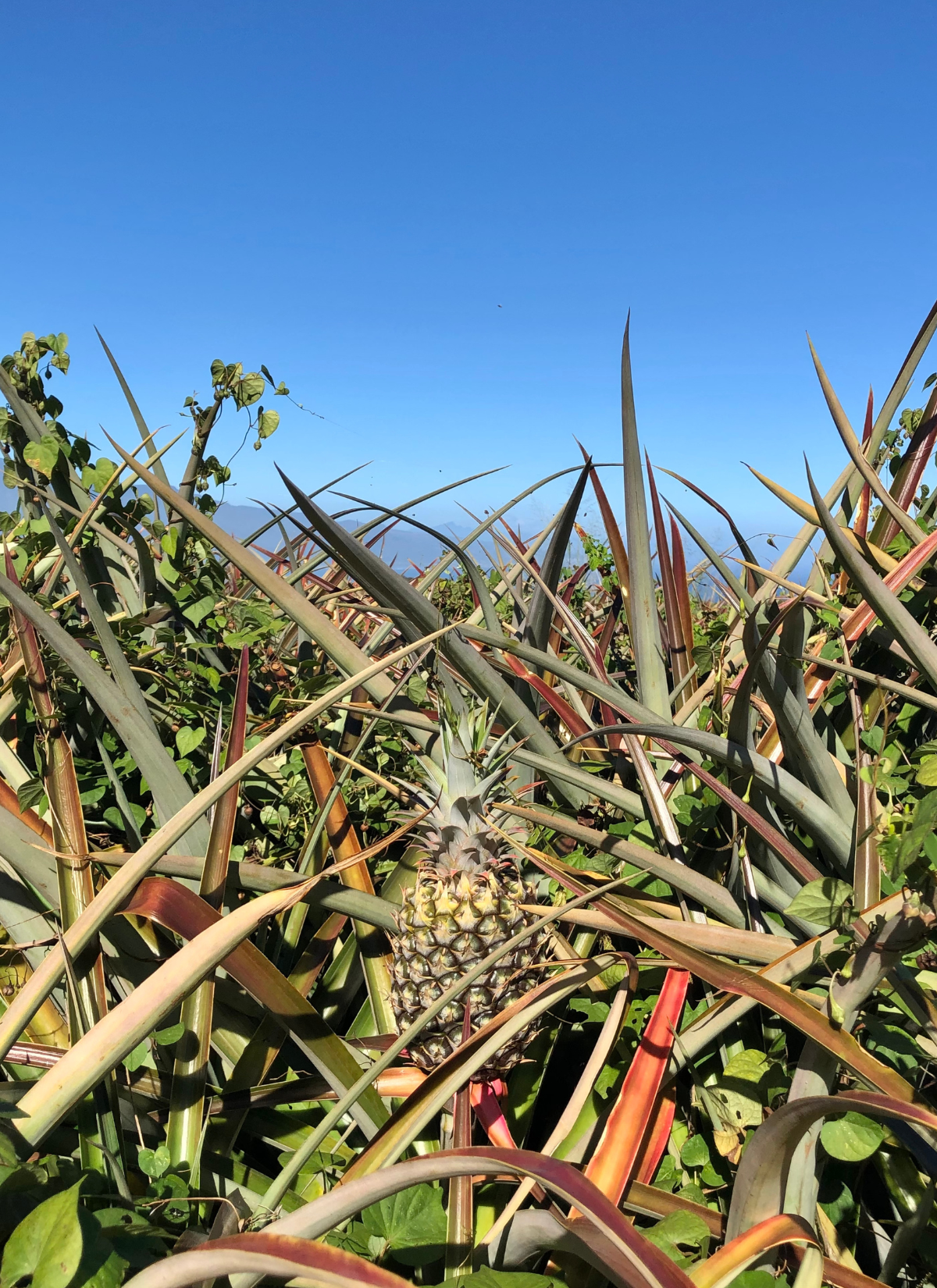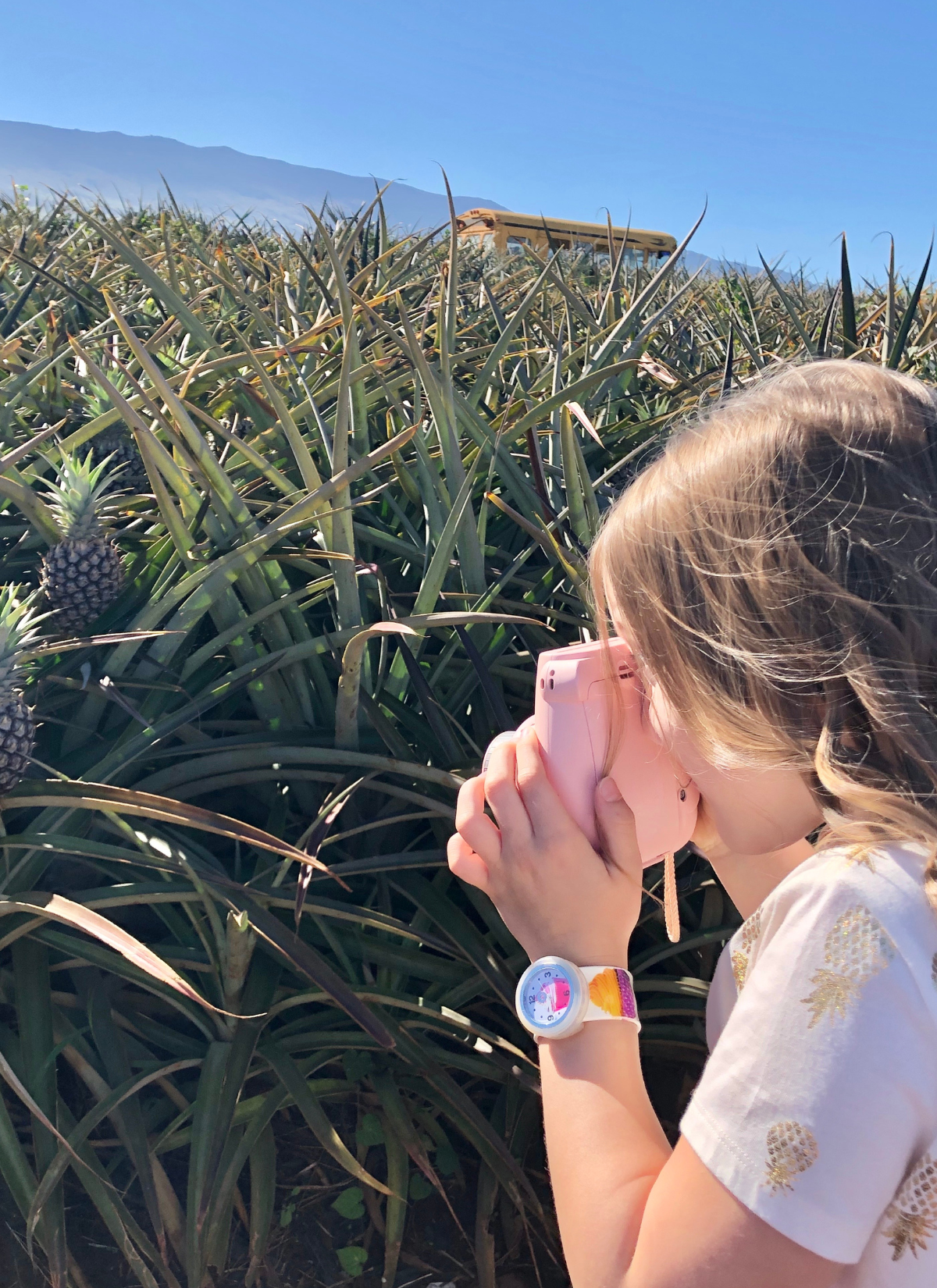 You can book the Maui Pineapple Tour here.
Maui Wine & Ulupalakua Ranch Store
Not to be missed! A trip Upcountry isn't complete without going out to Ulupalakua to visit MauiWine.
The drive from Keokea to Ulupalakua has great views of Wailea and Makena down below and is a real highlight of the upcountry area.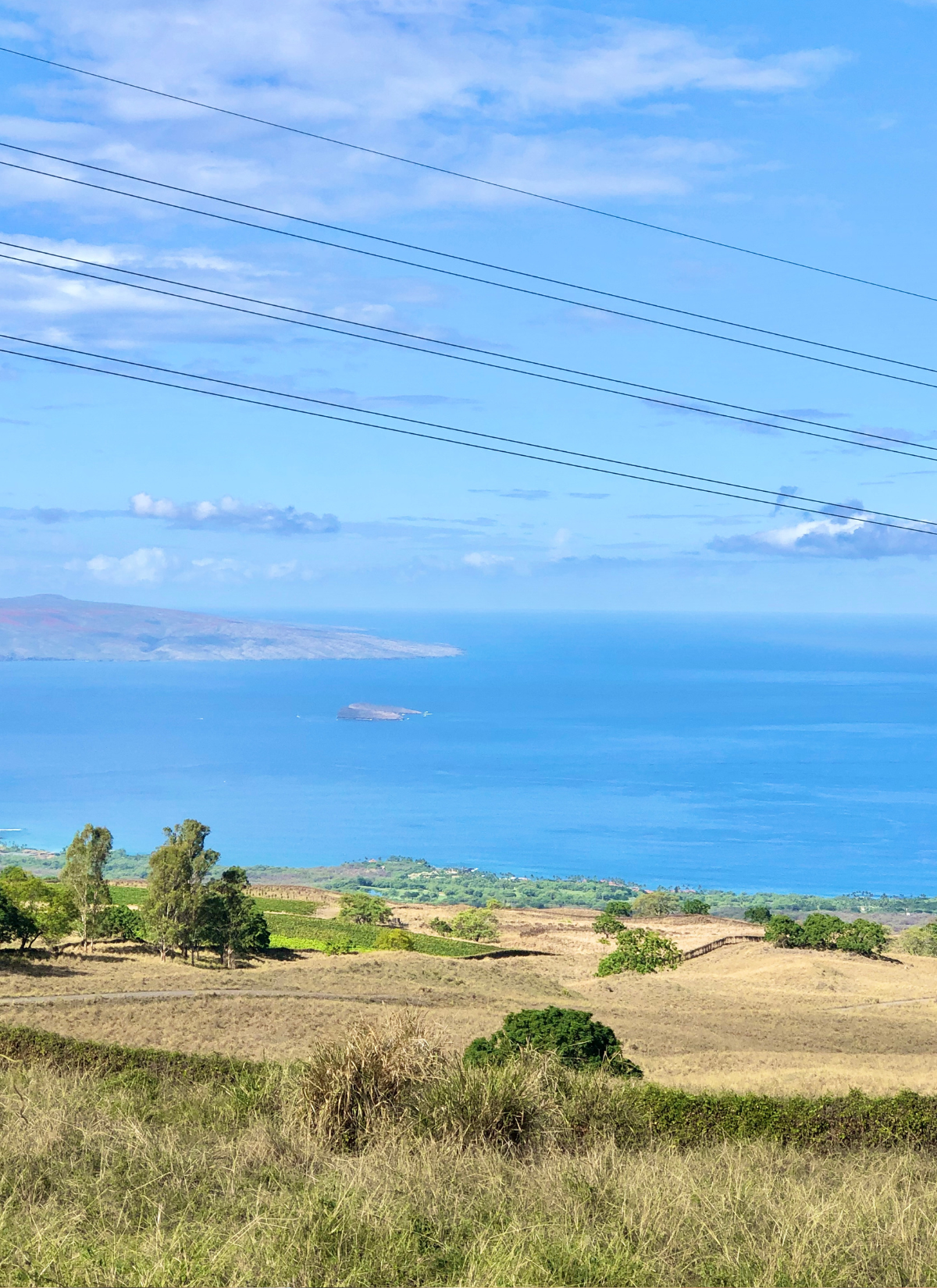 This place is a real example of Hawaiian hospitality. Located on a beautiful tree filled estate, the winery's property is filled with historic buildings and beautifully landscaped grounds.
MauiWine is famous for their pineapple wines but they have a growing collection of estate wines (look for the vineyard on the right side of the road on the way to the winery) that are gaining popularity.
The King's Cottage Tasting Room is open Tuesday through Sunday from 11AM to 5 PM and reservations can be made 90 days in advance here. Tasting flights range from $12-$15 and you can purchase wine by the glass from $6-$20. There's also a map available so you can do a self guided tour of the property.
And while you're out at the winery, you're definitely going to want to stop in at the Ulupalakua Ranch Store across the street. Not only do they have great souvenirs that represent this part of the island, but it's a great place to get lunch.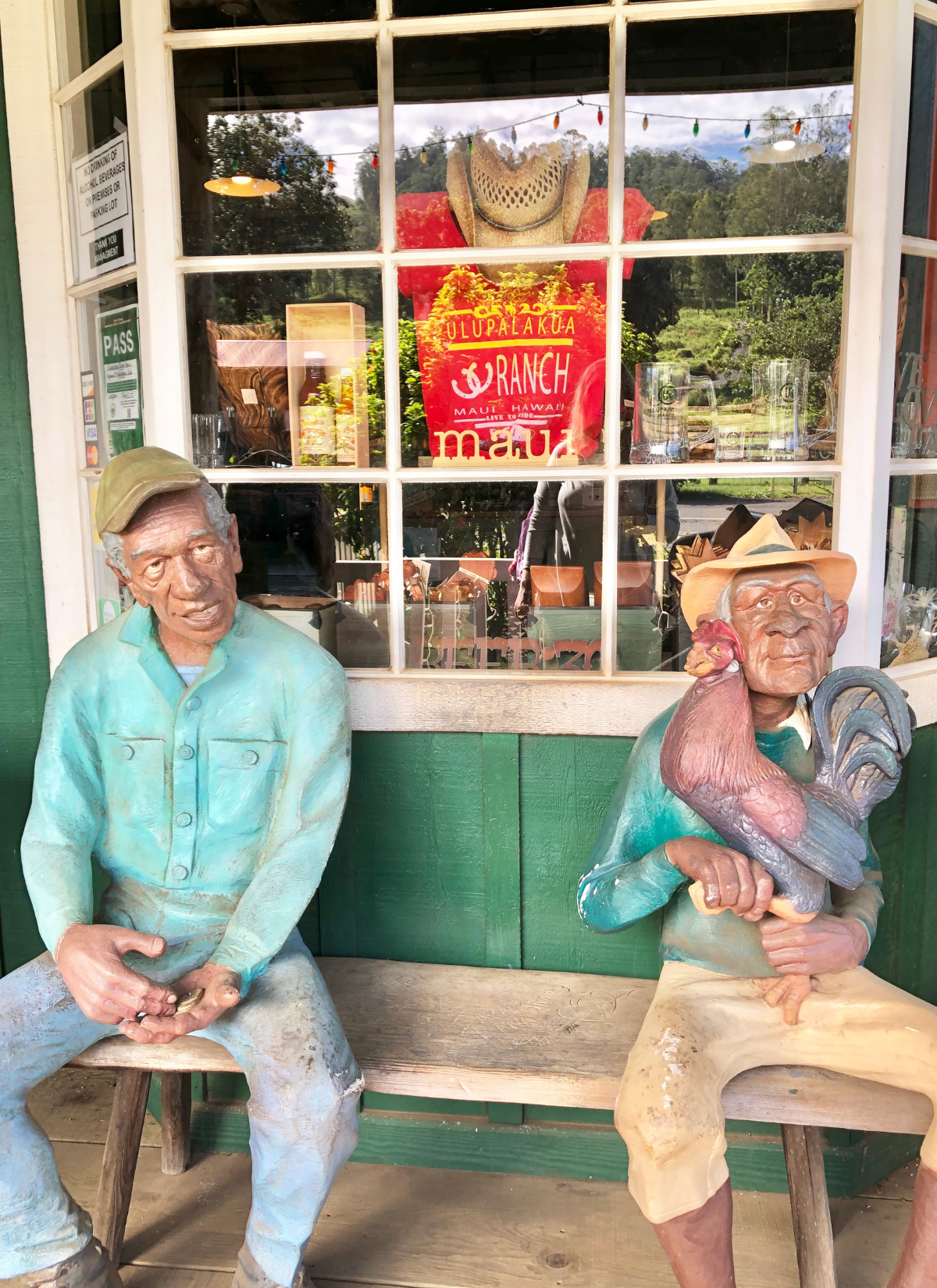 The grill on the porch is open from 11AM to 4PM and they serve up local grass fed burgers (beef, elk, venison, lamb) straight from the ranch. They also have fresh made sides and fixin's and the perfect place for a little picnic.
Haleakala National Park
As a self proclaimed "National Park Geek," I will go out of my way to visit a National Park, but even if you're not a National Park bucket lister, you NEED to visit the summit of Haleakala National Park.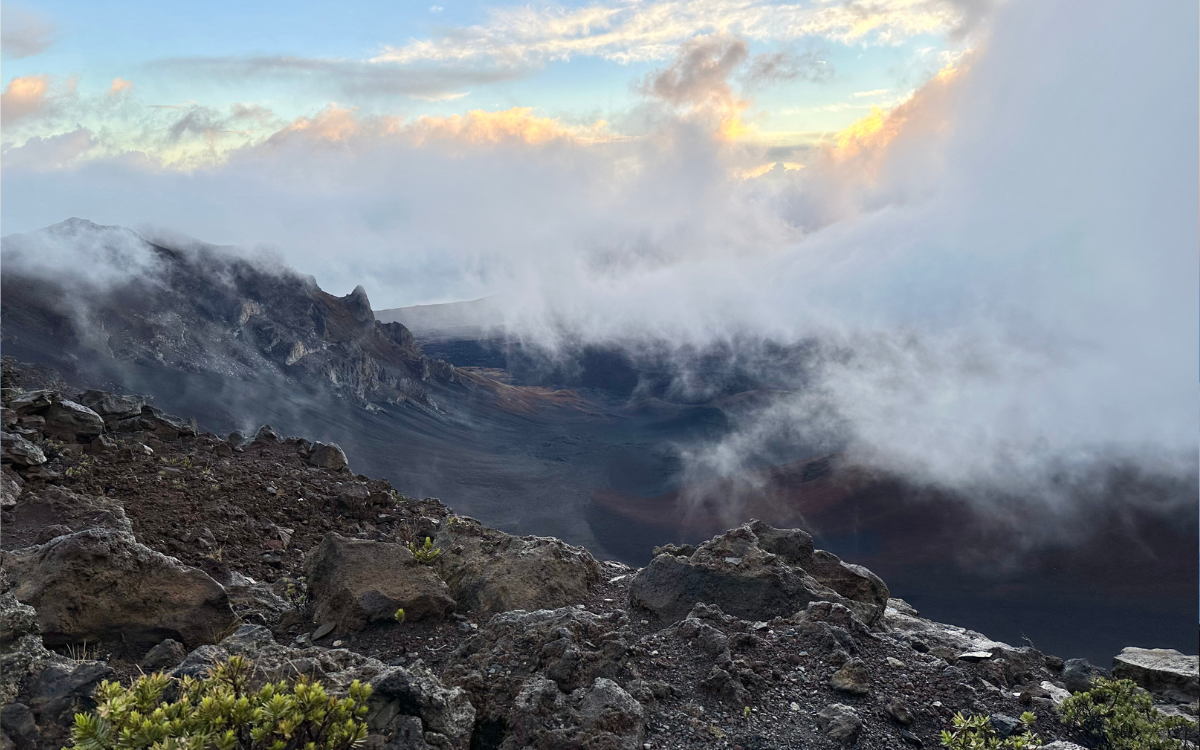 The most popular times to visit Haleakala are for sunrise or sunset, but it's beautiful all day long!
You can see a lot just from the main overlooks or plan to set aside a few hours to do a little hiking (but remember the altitude is 10K feet so any hiking you do DOWN into the crater will feel like a lot more coming back UP).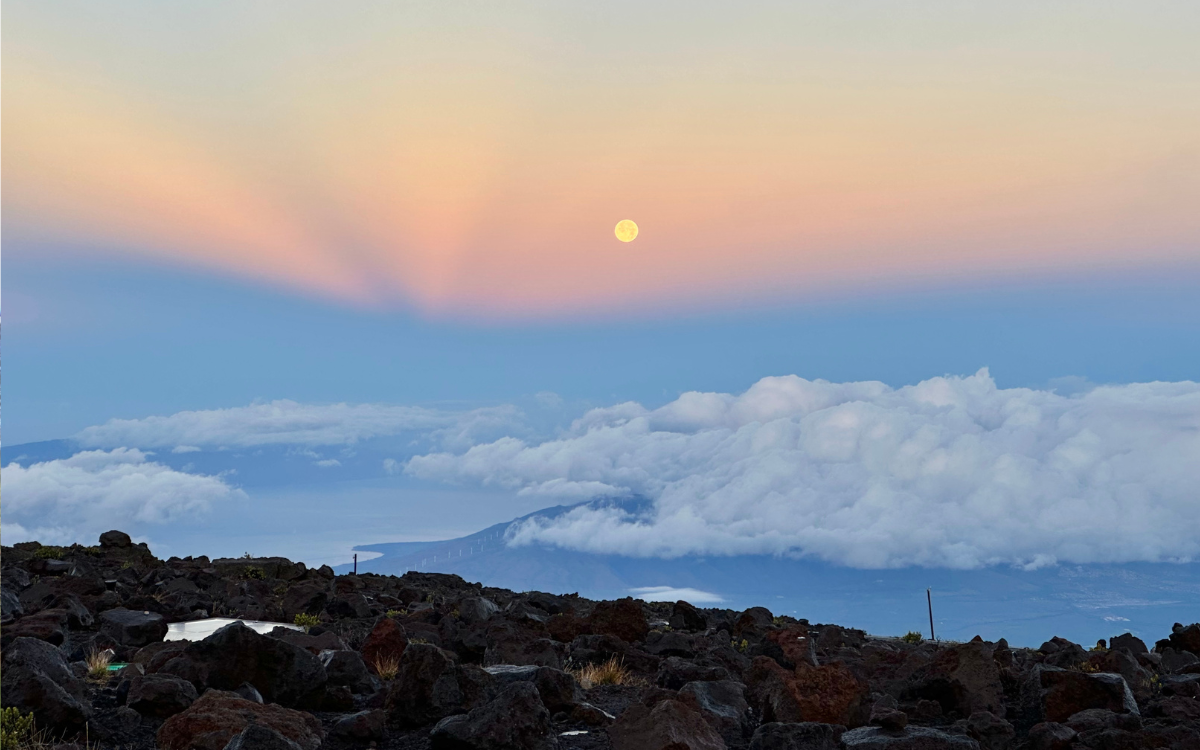 Here is everything you need to know about visiting Haleakala National Park (especially at sunrise because you'll need reservations).
This is another one of my favorite spots on Maui. I used to live right by this farm!
The grounds here are exquisite and you'll get some of the very best views of Maui. They also have a cute gift shop and café that sells a lot of lavender themed items.
The lavender farm does cost a small admission ($3/person) but it's well worth it. The current hours are also limited from Friday-Monday, 10AM-4PM. You can easily spend a couple of hours strolling through all of the different gardens.
This is at the top of my "must do" list next time I'm on Maui. O'o Farms provides produce for a lot of the restaurants on the island and they do farm to table breakfast and lunch tours that look SO COOL.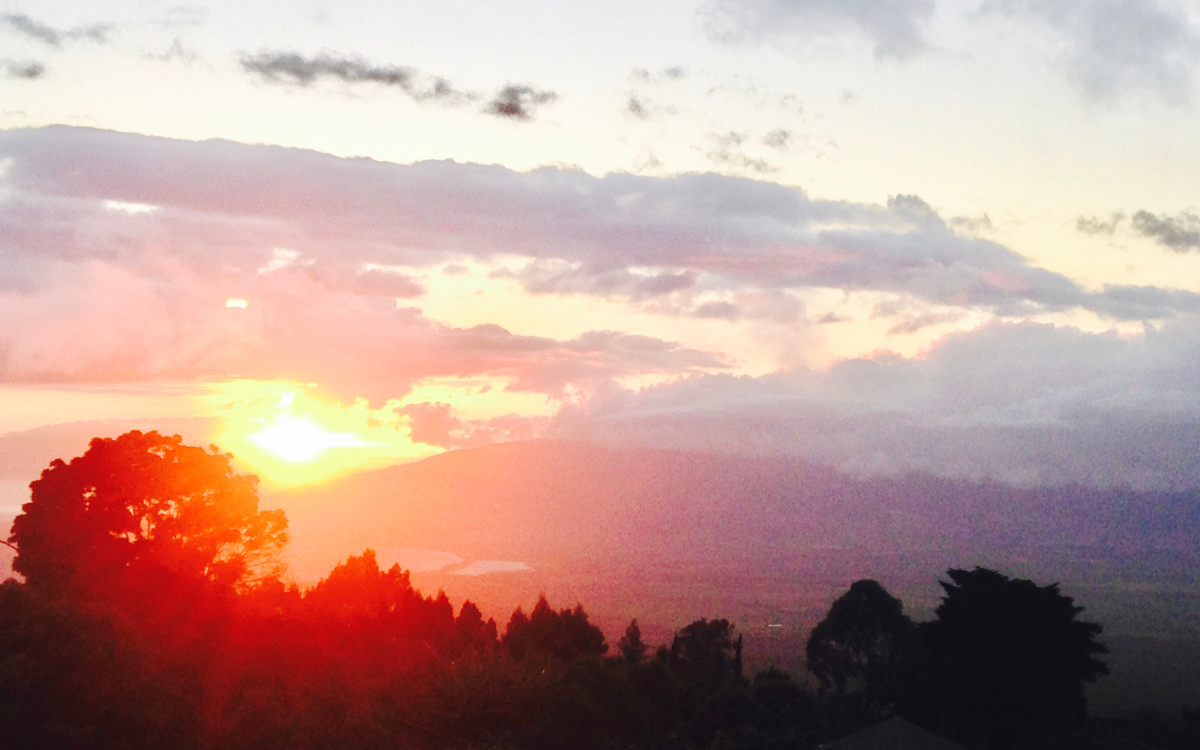 Now it's not cheap (breakfast tours are $135/adult and lunch tours are $150/adult), but it's a whole EXPERIENCE.
Both options (brunch and lunch tours) are offered Monday through Friday. Brunch tours start at 8:30AM (and would be perfect after doing sunrise at Haleakala) and lunch tours start at 10:30AM.
Find out more info here.
Drive Up Thompson Road in Keokea
I'll let you in on a little secret…this is one of the best scenic (and largely unknown) drives on Maui.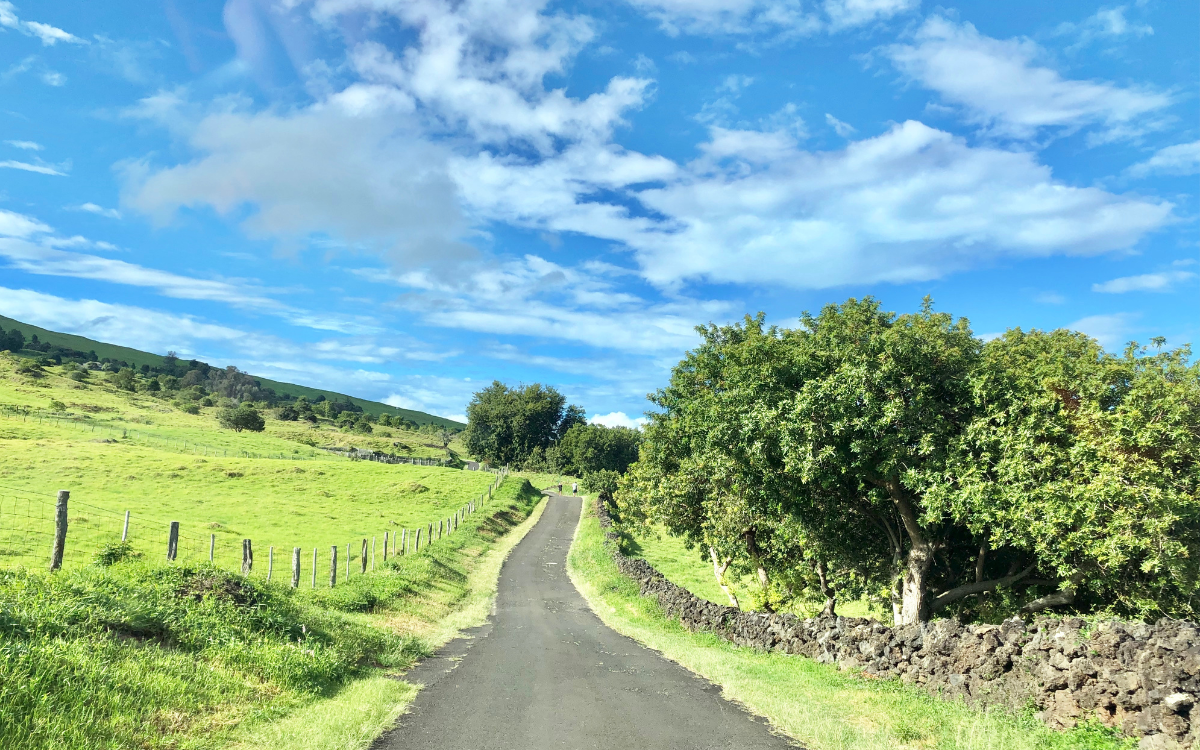 In Keokea just across from Grandma's (an absolute MUST for breakfast or at least baked goods), turn up the mountain on Thompson Road and drive (or walk if you're up for it). Sometimes you'll see people riding their horses here.
It's rumored that this is where Oprah lives (confirmed when secret service patrols Keokea when Michelle Obama is visiting) but this drive will make you feel like you're more likely in Ireland than Maui.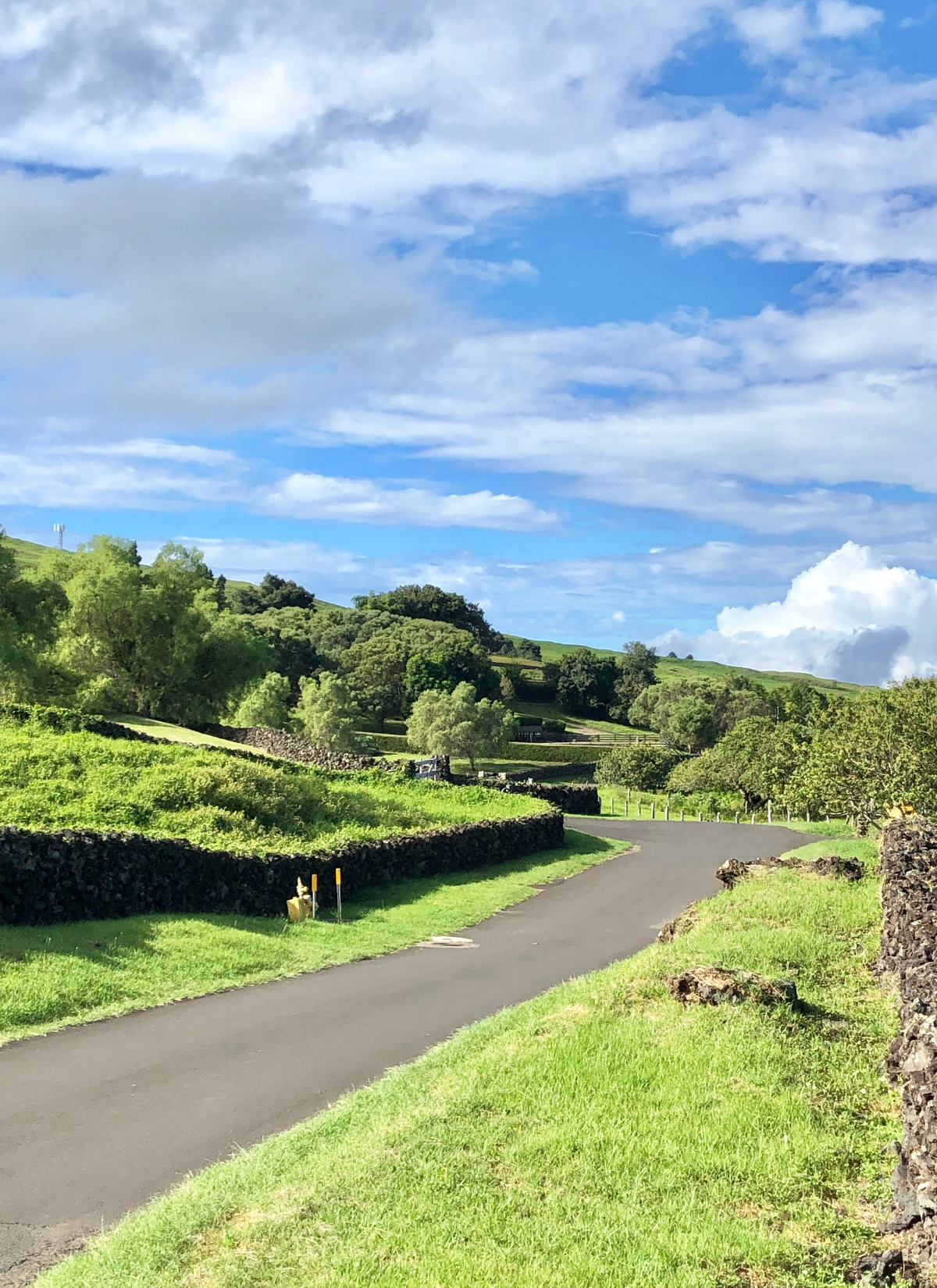 Directions: Right across the road from Grandma's in Keokea, take the right fork in the road. You can drive to the end and turn around (it dead ends into some private drives), but a lot of people park their cars and walk.
Goats? On Maui?? SHUT UP. That's for you Princess Diaries fans ; )
But really…stop by the Surfing Goat Dairy Farm to see the goats and sample their cheese and chocolates.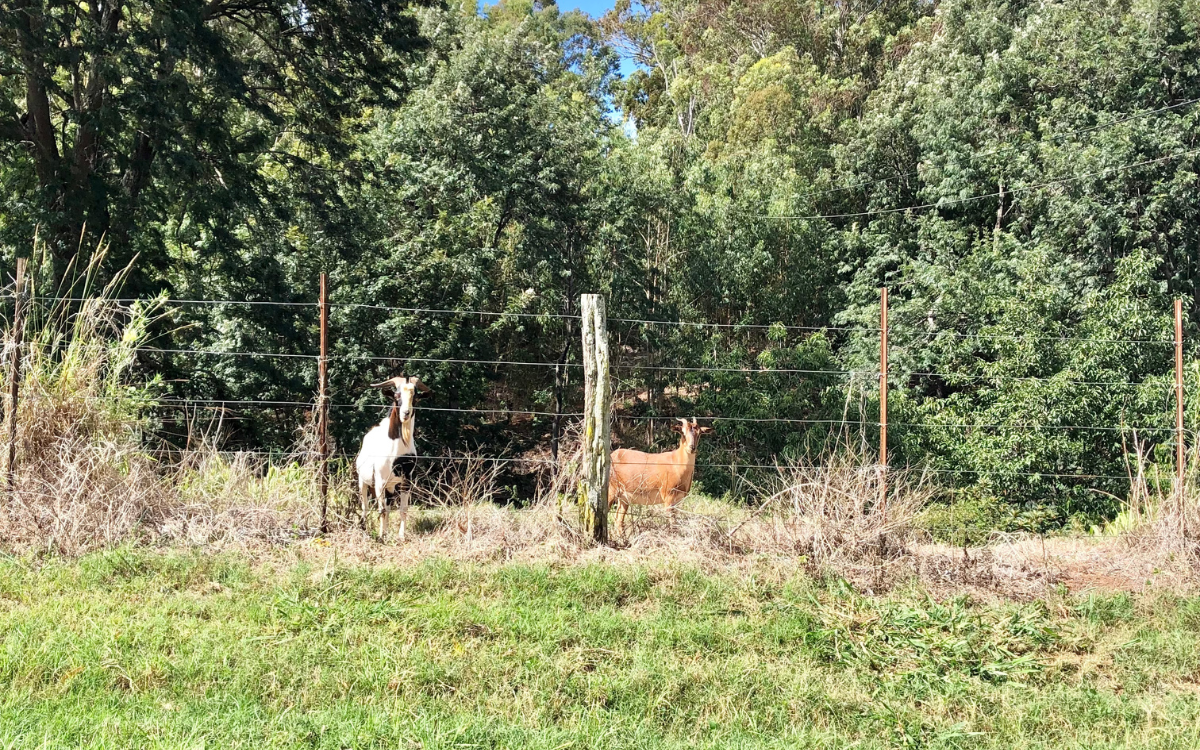 It's a cute place, but there's honestly not much to see unless you do one of the tours. They offer a casual 30 minute tour several times a day ($21/adult and $15/child), but if you're really into this then you'll want to do the evening chore and milking tour (starts at 3:30 PM and it's $28/adult and $25/child) which gives you a lot more one on one time with the goats. You'll get the chance to feed AND milk the goats.
You can book tours here.
If you're in the area and you're a chocolate lover, consider stopping by and picking up some of these unique treats but don't plan to spend a ton of time unless you're doing a tour.
Shopping in Makawao
Makawao is paniolo (cowboy) country and the town looks straight out of the Wild West. You can easily spend an entire afternoon here.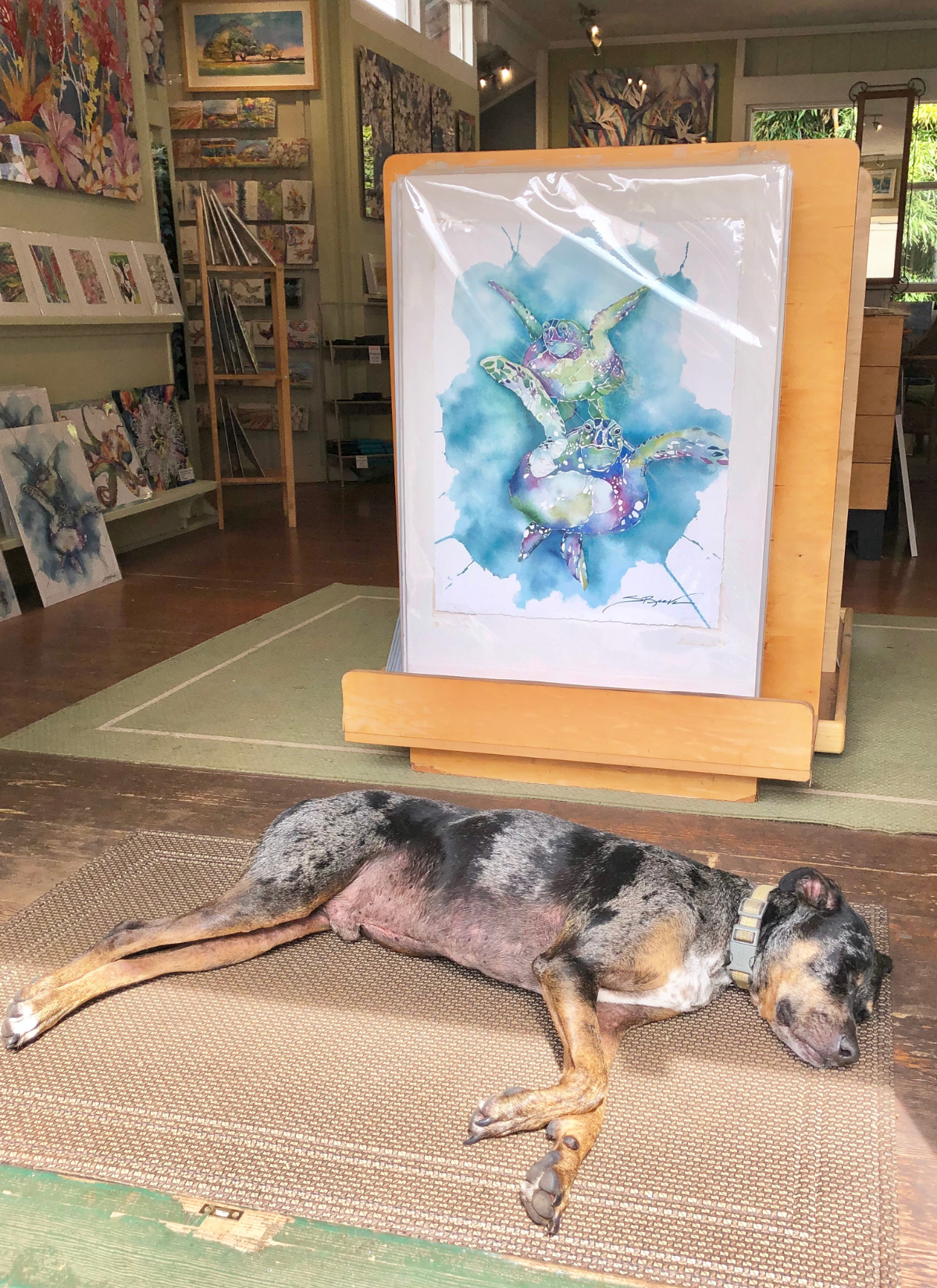 Park the car and explore the shops, boutiques, and art galleries that have revived Makawao from its days as a cattle town. While there's quite a bit of parking on the street, there's also a free lot behind the buildings at the northeast intersection of Baldwin & Makawao Avenue. Continue east on Makawao avenue and take the first left (Brewer road) and then turn left into the lot. It's a bit hidden if you don't know it's there but once you park, there's a staircase that takes you right up towards town (plus that's where the public restrooms are).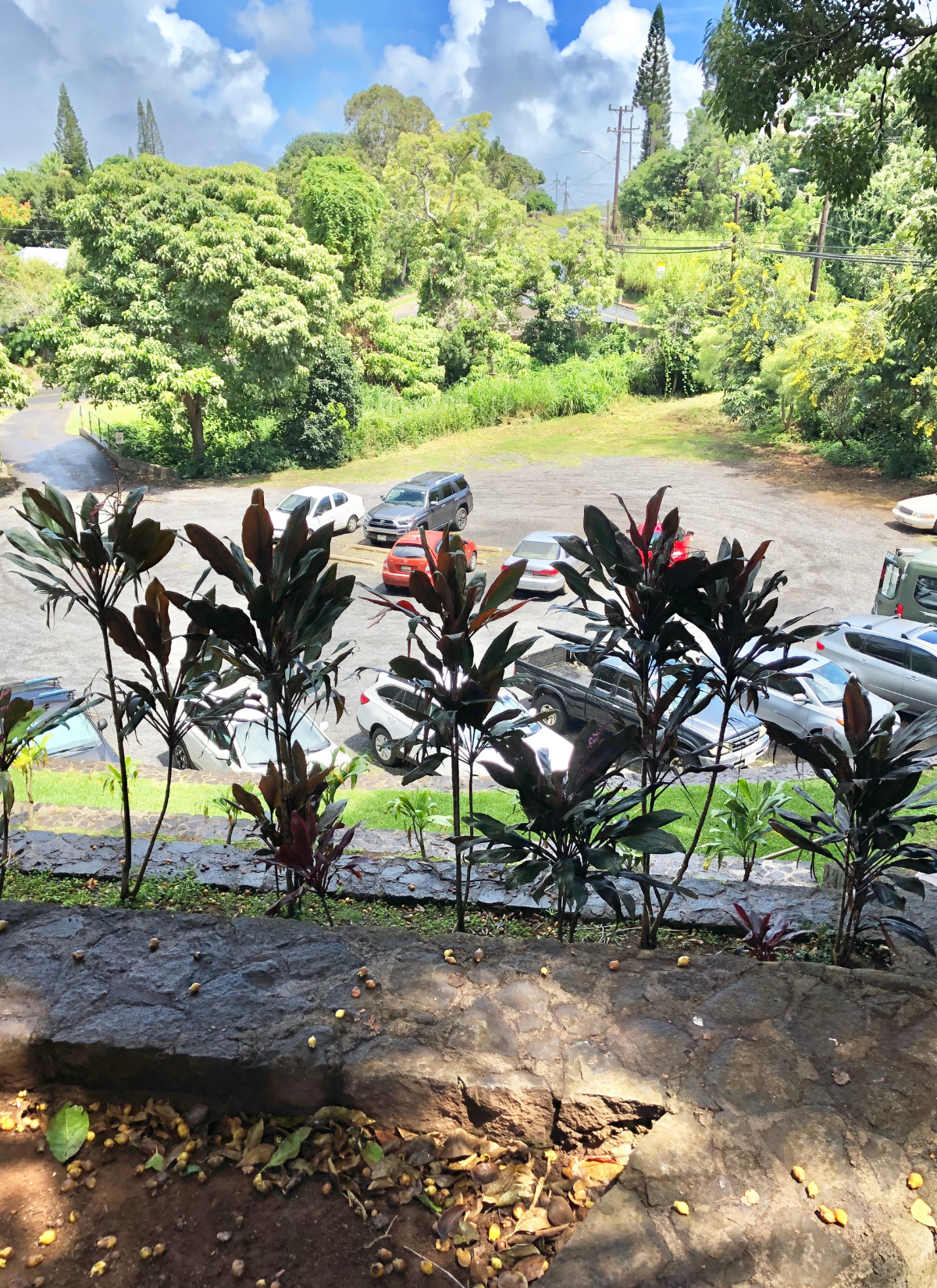 Some of my favorite boutiques are Driftwood, Pink by Nature, Homme by Nature, and the Mercantile, but you HAVE to check out Haku Maui. You'll see her sign on the mainstreet, but it's hidden back a bit and it is the CUTEST lei shop. There's a few things to purchase, but if your trip coincides with one of her lei po'o workshops, then booking a spot is a must!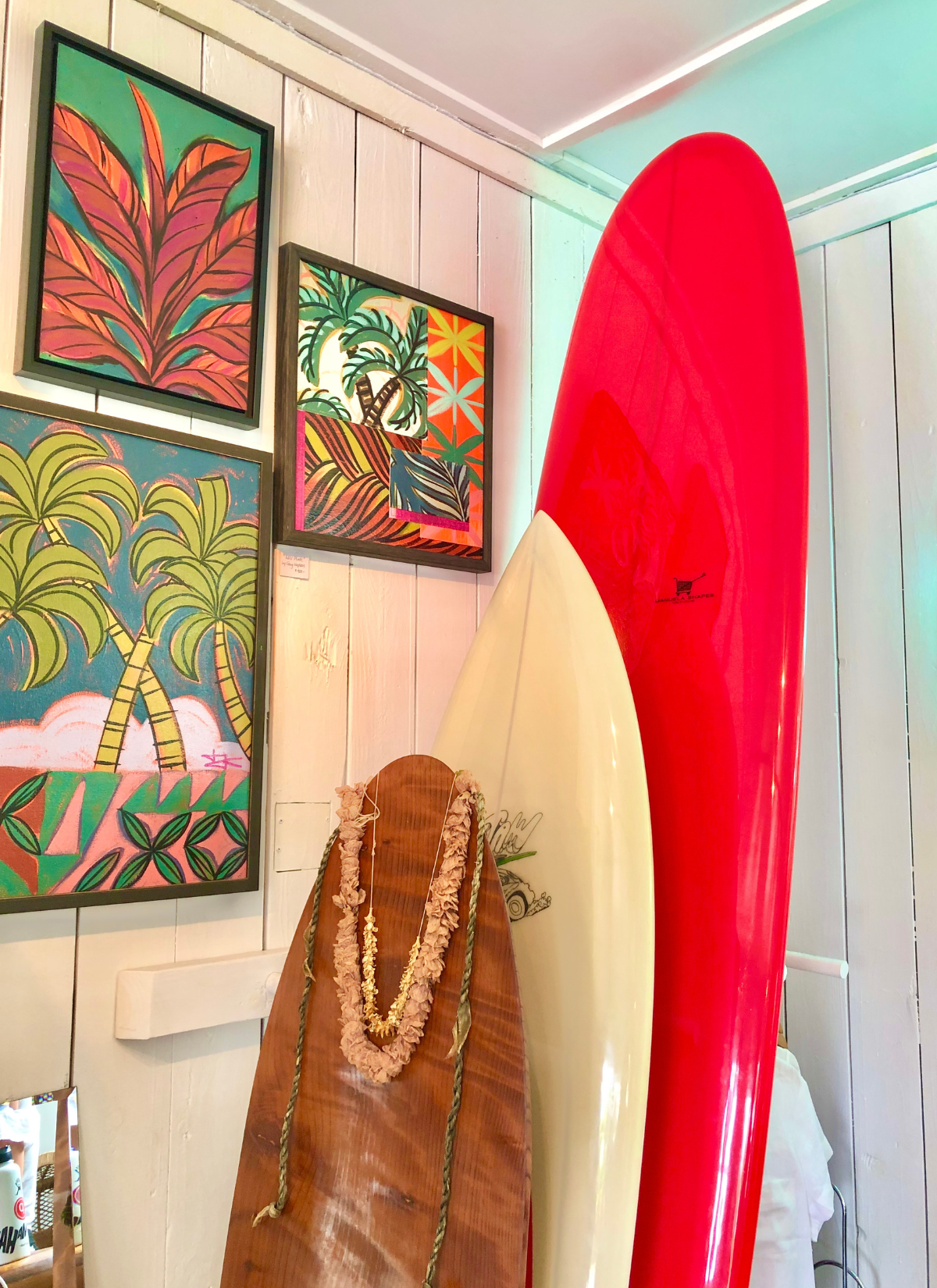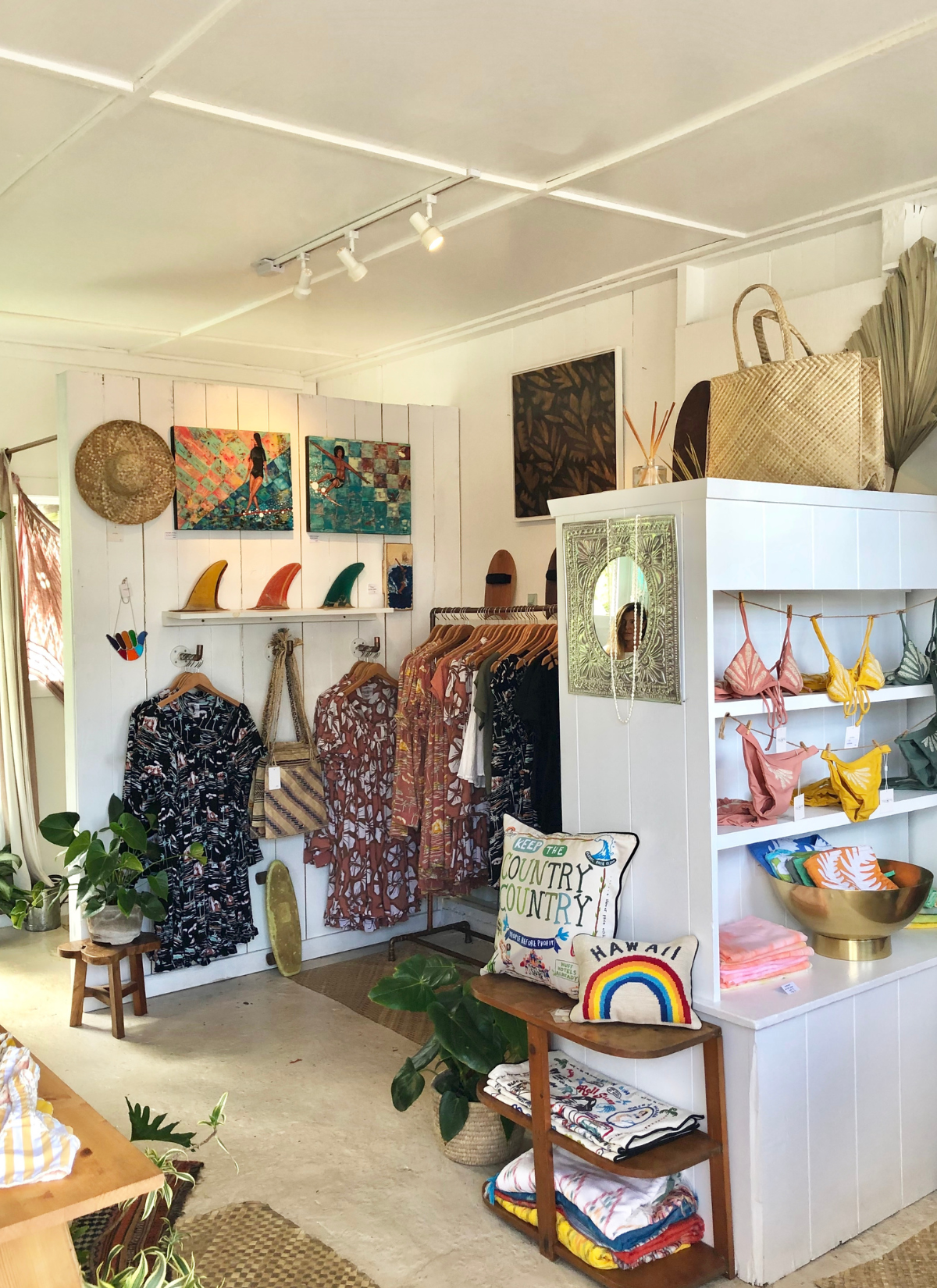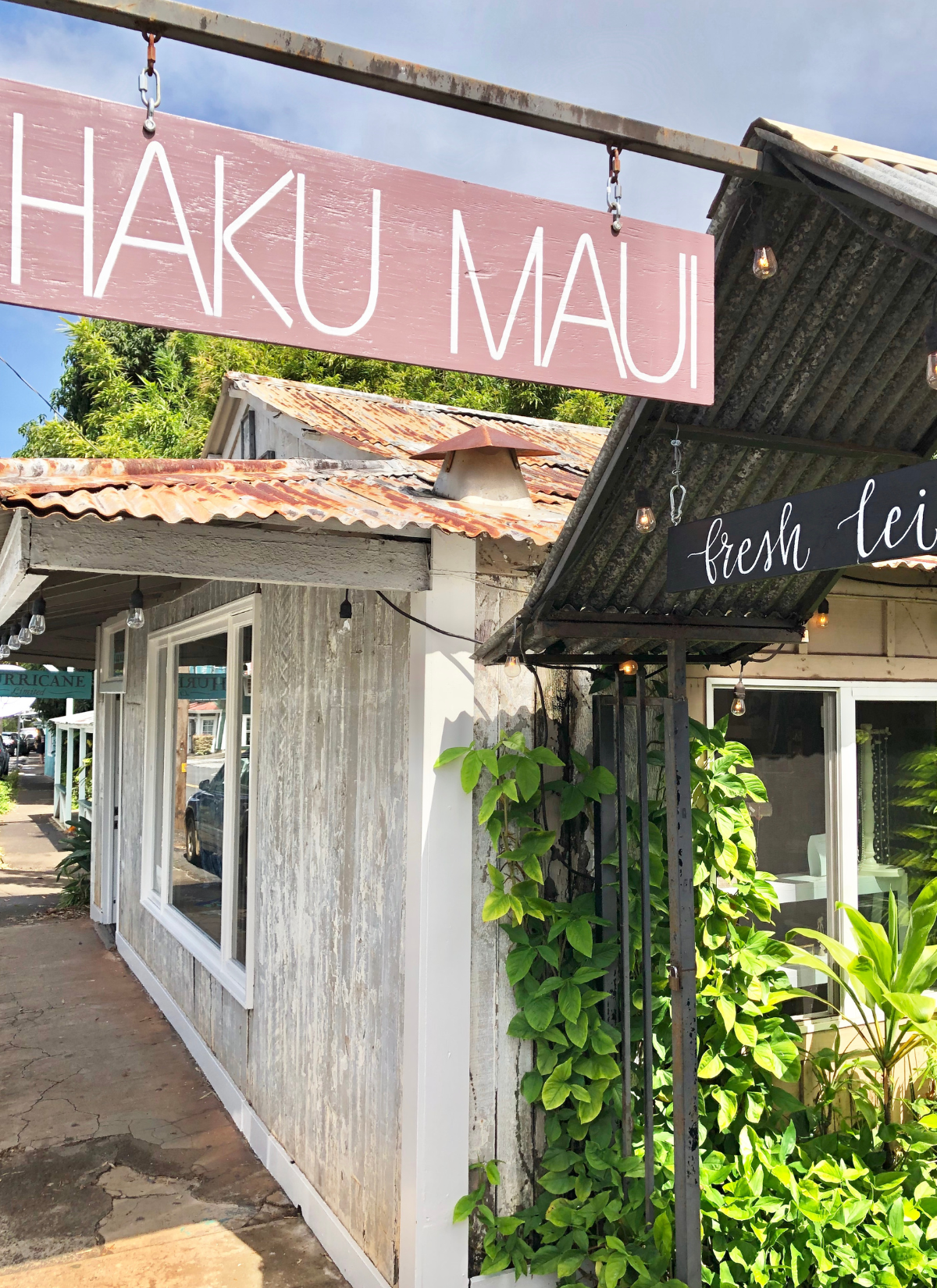 Ocean Vodka Distillery
Next door to the Surfing Goat Dairy Farm is the Ocean Vodka Distillery, which offers hourly tours (for a small fee) of the distillery. They also have a gift shop that sells chocolates from the Surfing Goat that are made with Ocean Vodka.
If you're into touring breweries or distilleries this is going to be a priority for you. They do tastings from 11AM to 5PM every day (walk-ins are welcome but reservations are recommended) plus there's a cafe on site that has live music every day from 4 PM to 7PM.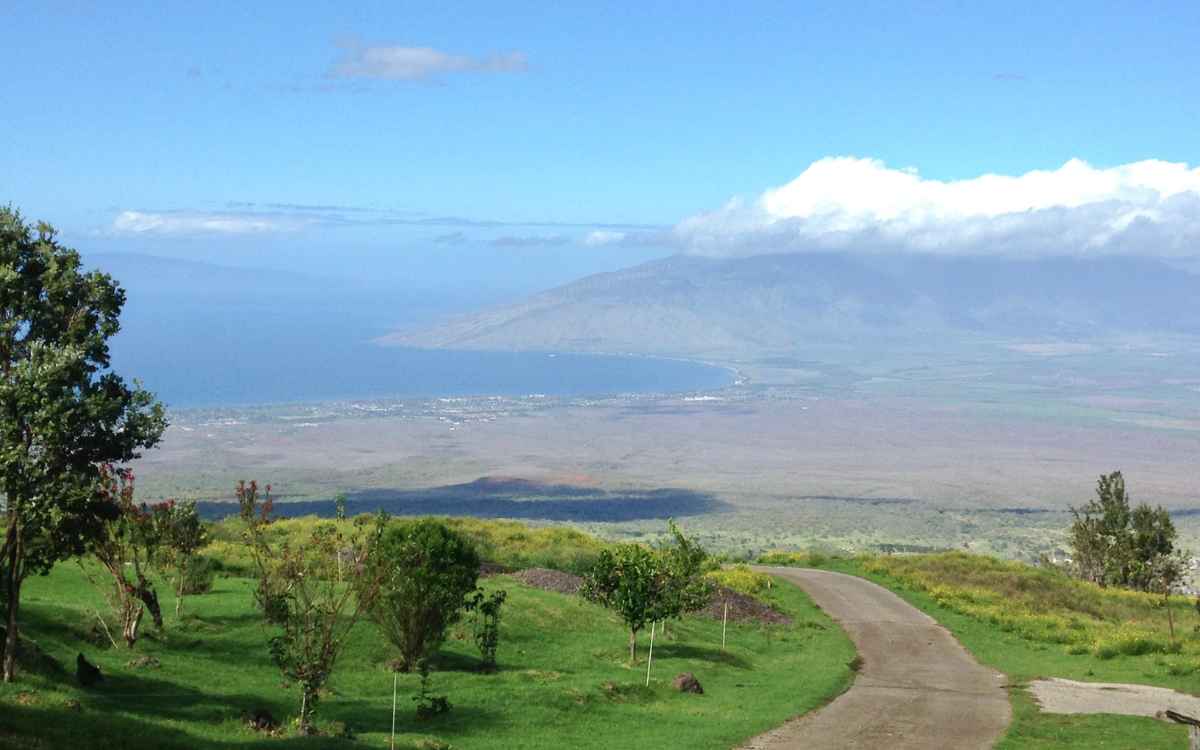 And the views here are phenomenal!
Kula Country Farms
In upper Kula, Kula Country Farms is a pretty big draw with locals and visitors. There's a pumpkin patch in the fall and a u-pick strawberry patch in the spring. This place gets super crowded on weekends as locals make the pilgrimage from all over the island to pick a pumpkin and go through the corn maze. There's also a little play area for kids and a farm stand that sells fresh produce and local goods (year round). This place has great views of the ocean and West Maui Mountains.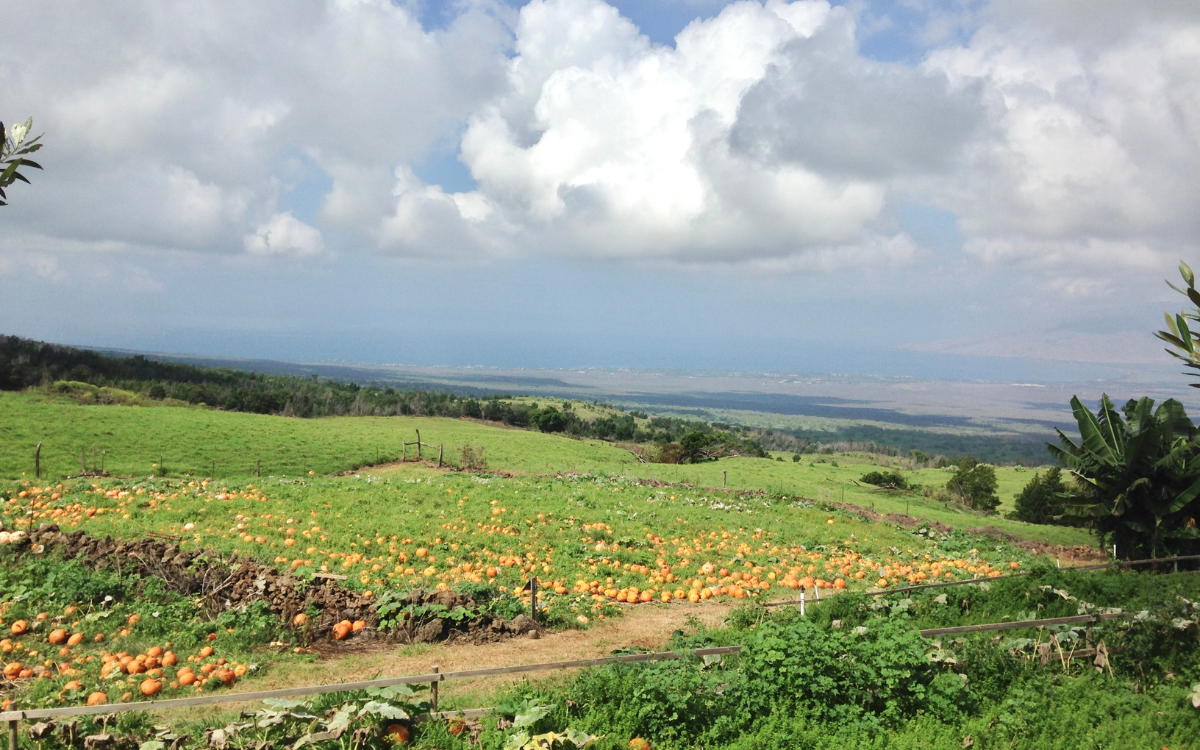 More goats! Goat yoga (exactly what it sounds like…doing yoga with baby goats) is an increasingly popular trend and Maui is just the place to try it out! Morning classes with baby goats are offered several mornings a week, but the most popular classes are the sunset classes with baby goats AND live music. I kid you not. Hahahaha. Did you catch that pun? Goat yoga is very popular so reservations are required in advance.
You can book a class here. They're usually offered several days a week at 9:30AM and during the summer months (April through September) they offer an extra sunset class.
Go for a Drive
Depending on where you're coming from, try the drive over Kekaulike from the Haleakala Highway and down Olinda road into Makawao. This drive has it all, from rolling hills to eucalyptus forests to deep gorges.
More Things to Do on the North Shore
Head back down the mountain from the upcountry towards the ocean and you'll hit Maui's north shore. There's a LOT to do in this area and if you have the time, it's worth spending a day on the north shore (and Haiku) that's separate from the day you do the Road to Hana.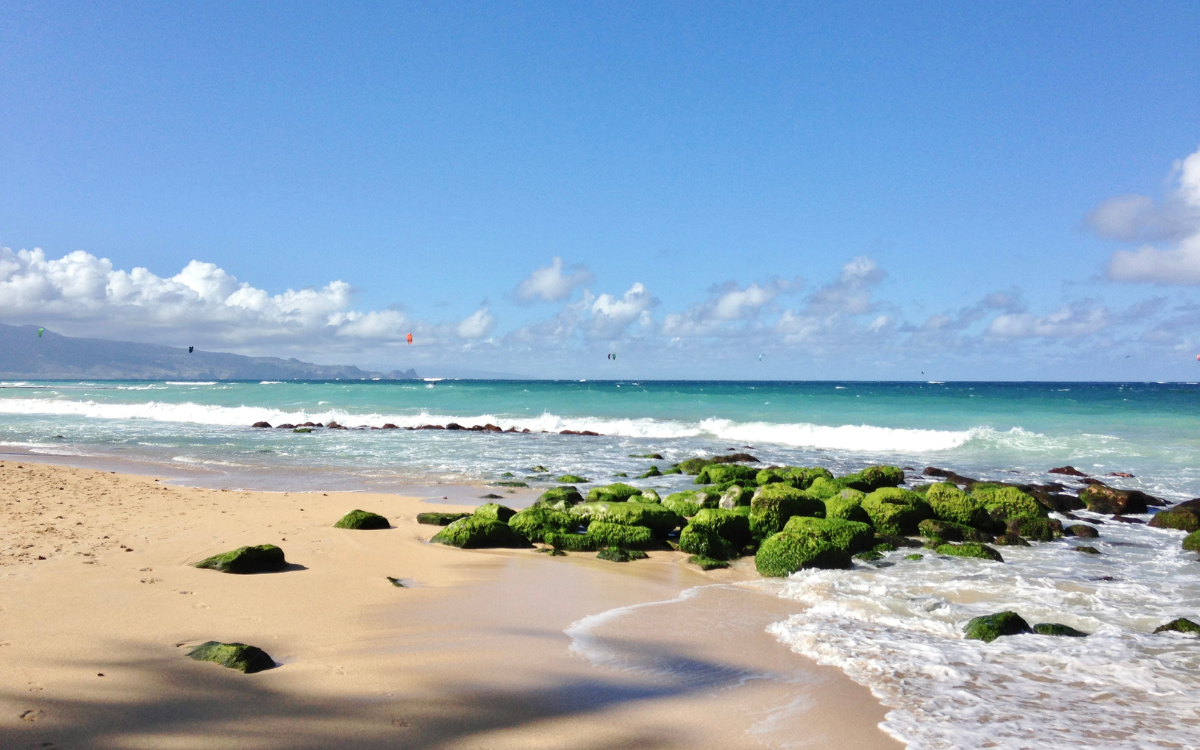 Hang out in Paia town
This "hippy" town on the North Shore has some of the best shopping and dining on Maui. Its laid back vibe makes it feel more local than other parts of Maui but it has all of the amenities that make it a fun place to spend the day.
As far as shopping goes, I never skip a visit to Wings, Nuage Bleu, and Biasa Rose.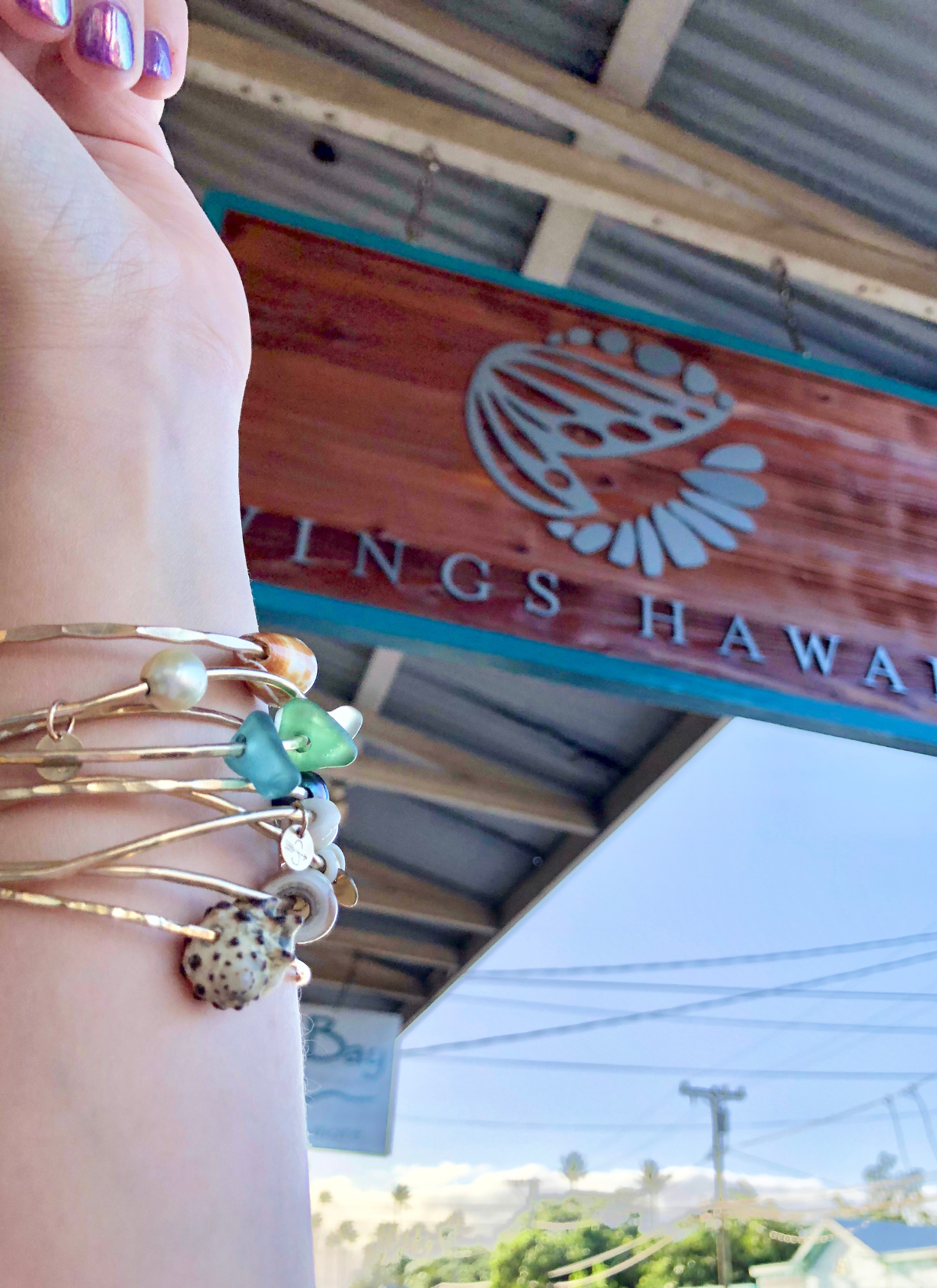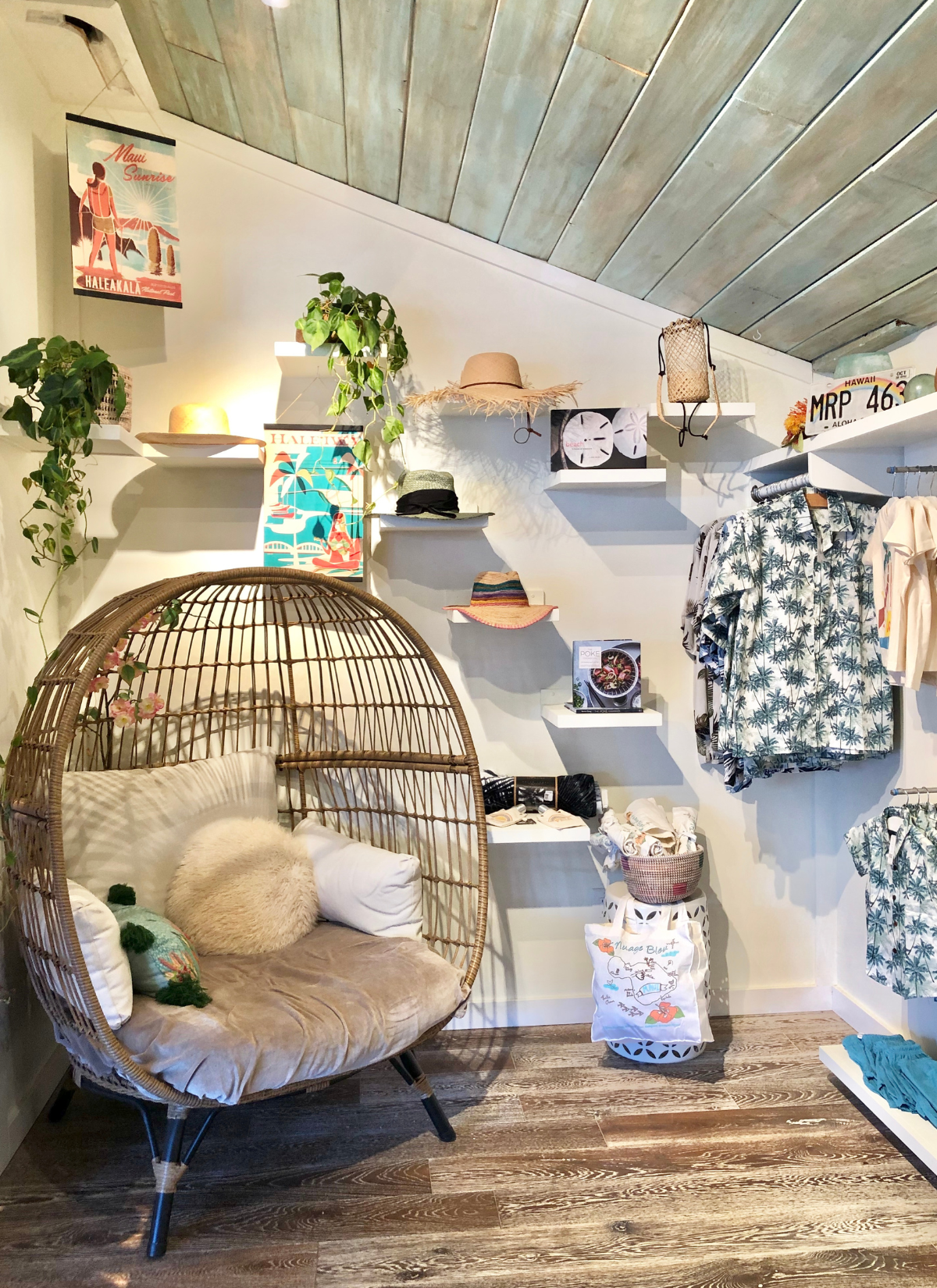 Make sure to stroll up Baldwin Avenue to see the colorful surfboard wall in front of the Maui Aloha Hostel.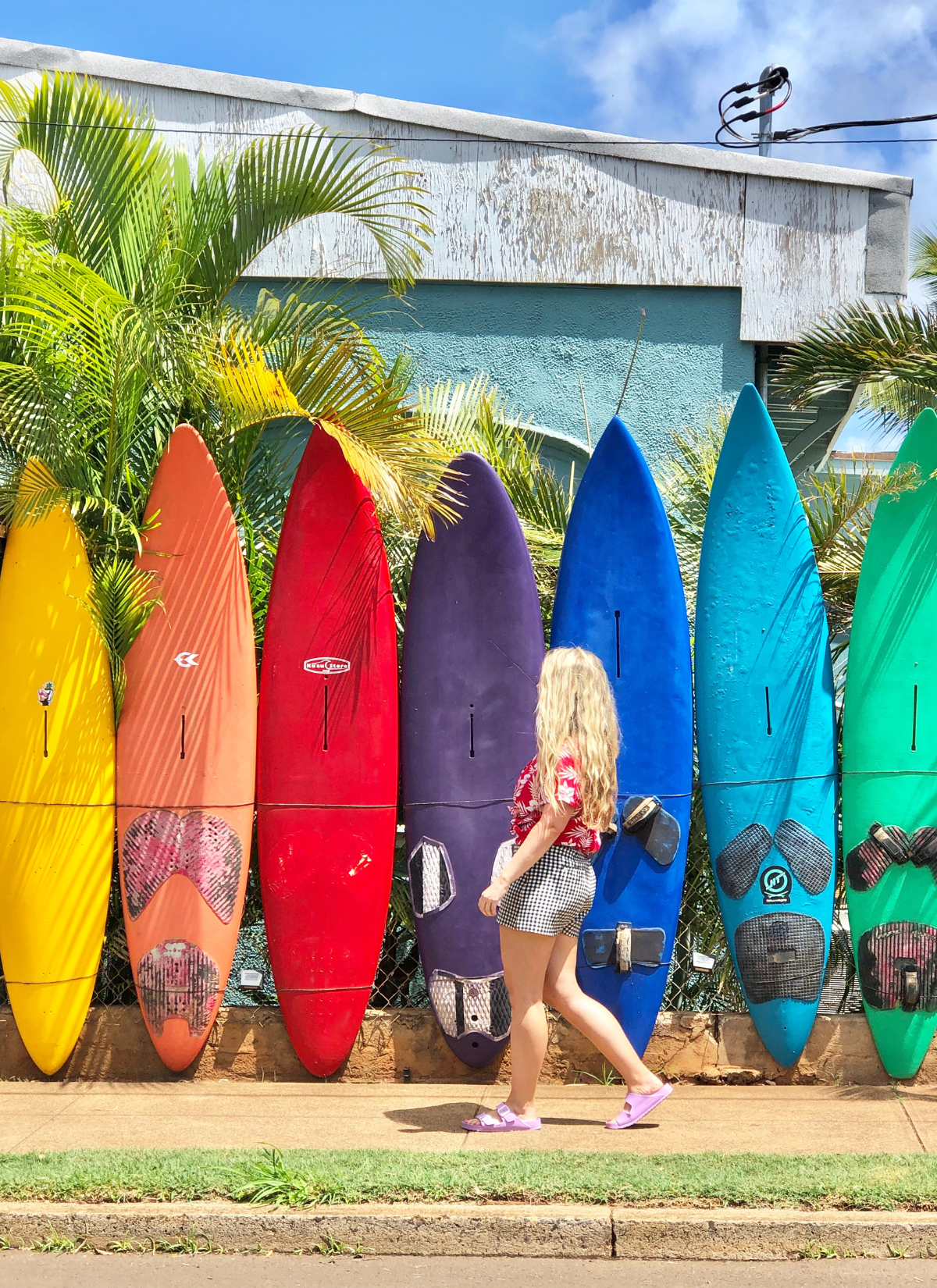 And it sounds weird, but if you want to experience "real local life," pop into Mana Foods and stroll the aisles.
Baldwin Beach & Baby Beach
Right in Paia town, this gorgeous white sand beach is usually too rough for swimming, but it's fun to watch the wind and kite surfers.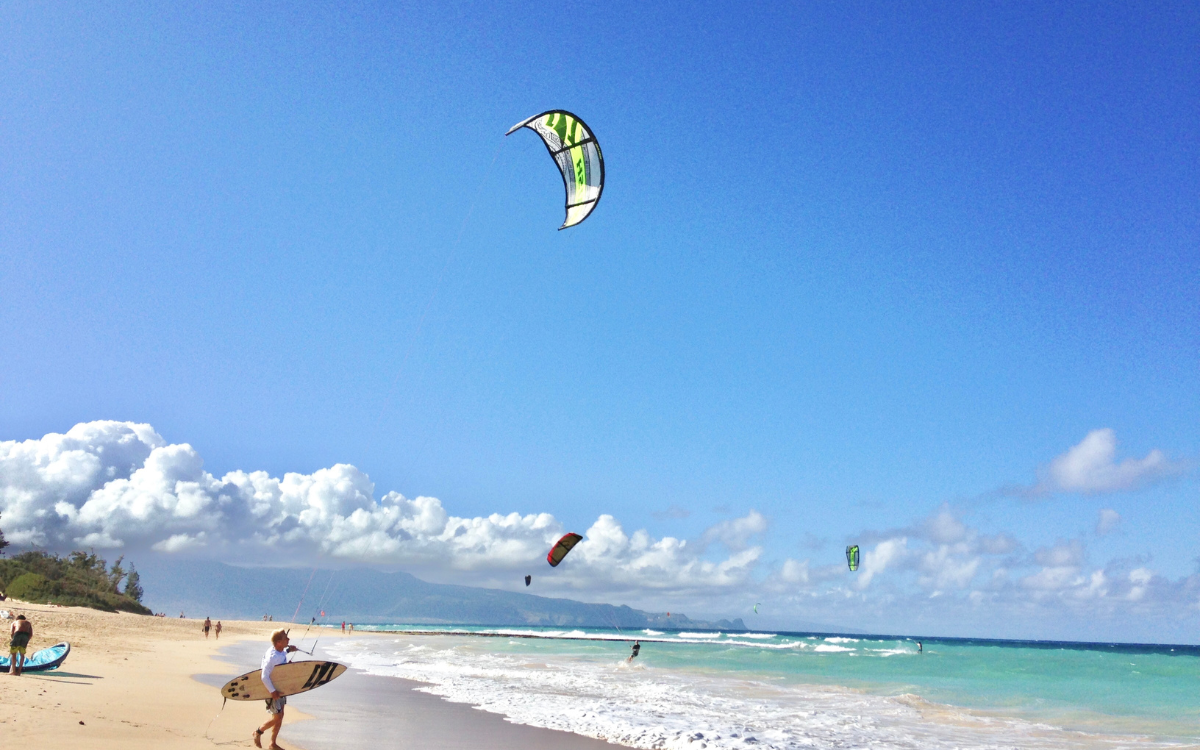 But the far west end of Baldwin beach has a protective shelf that makes for good swimming conditions plus a strong current if you get further out that makes for a good resistance pool.
It's called "Baby Beach" and on a good day (sunny, no wind) it's packed with local families.
While it's possible to park at the main lot of Baldwin beach and walk down to Baby beach, it's quite a hike! This end of the beach is better accessed through the neighborhood. If you're heading into Paia from Kahului, it's the last "shoreline access" sign you'll see before you come to Paia. It's not marked coming the other direction. There are no amenities at Baby beach.
Ho'okipa Beach
This local surf beach is where you'll find the most reliable big wave surfing on Maui (especially in the winter). The best view is from the overlook up above and there are usually at least a couple of food trucks on site.
But if you want to access the actual beach, you can drive down below and park. It isn't a good beach for swimming but the rocks/reef create some tide pools, which can be a good place for kids to play.
The east end of the beach is also a resting area for the Hawaiian green sea turtles. Every afternoon they will swim up onto the beach to sun themselves while they nap. A volunteer group has taken it upon itself to protect the turtles by enforcing a perimeter around them, but this is the perfect spot to see a whole herd of turtles (usually around 20) both in and out of the water.
***This is a VERY local beach (probably the most on the island) and while 99% of locals are always super friendly, just be really sensitive to your surroundings. It's a neighborhood spot, but it's become sooooo popular because of the turtles in recent years so it's an interesting vibe. Be on your best behavior (be friendly, polite, respectful, and aware that you're in someone's "backyard") and you won't have any problems.
On Another Note: If you're looking for a condo or vacation rental for your trip, I always book with Vrbo. They've got the largest selection of rentals you'll find anywhere and you can easily filter to find exactly what you're looking for. Need a specific number of bedrooms and bathrooms? Narrowed it down to a certain location? Want flexible cancellation terms? Need to stay under a fixed budget? Click here to search for Maui vacation rentals for your trip.
Turtles at Tavares Bay
Okay, this is the good info. Ho'okipa may be the most famous place for spotting turtles, but there's an even better spot close by. Tavares (Kuau) Bay is just east of Paia town and the water is usually calmer and there are a ton of turtles.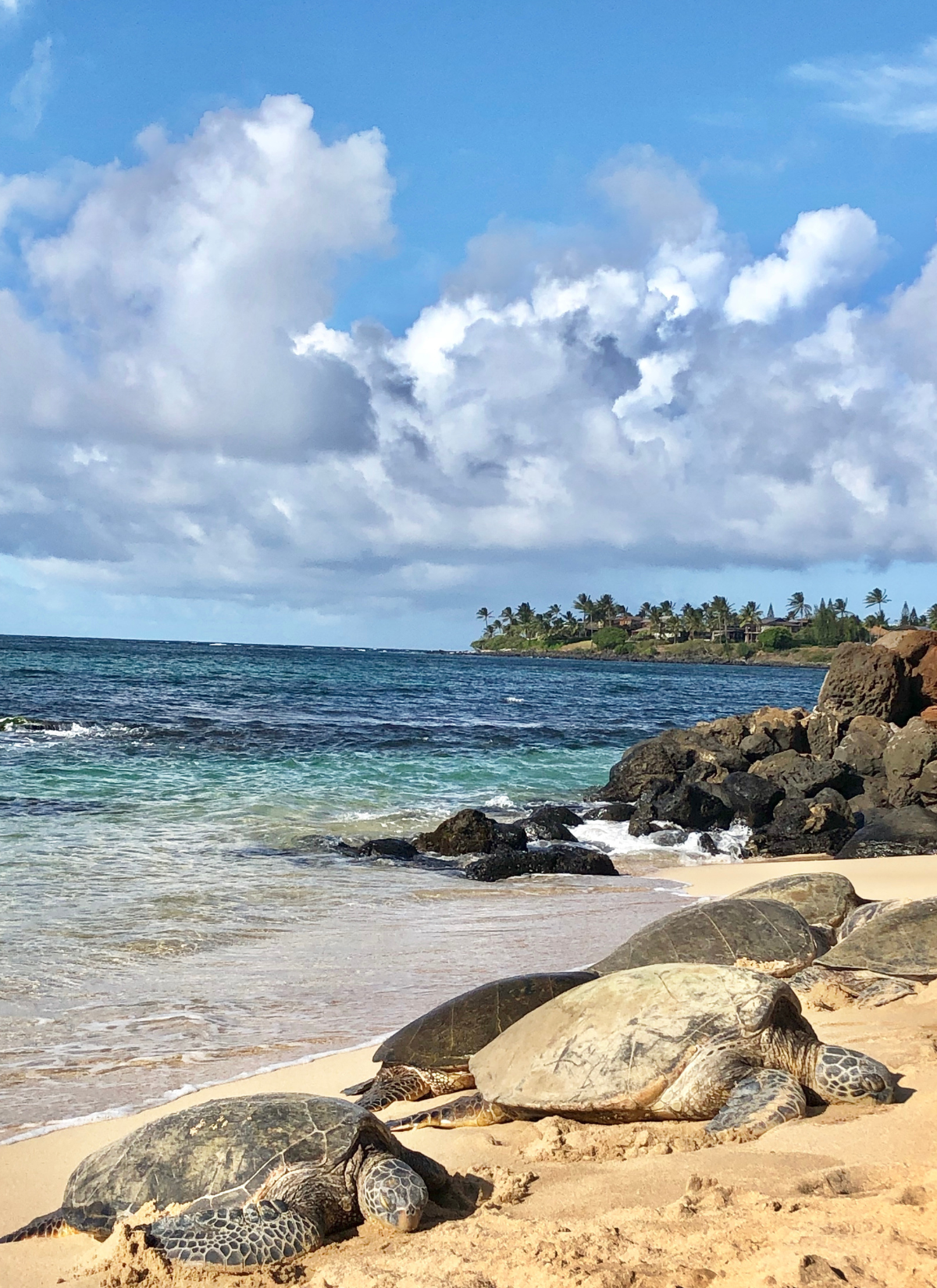 There's a small parking lot and you'll know you're in the right spot when you see the big blue tile house.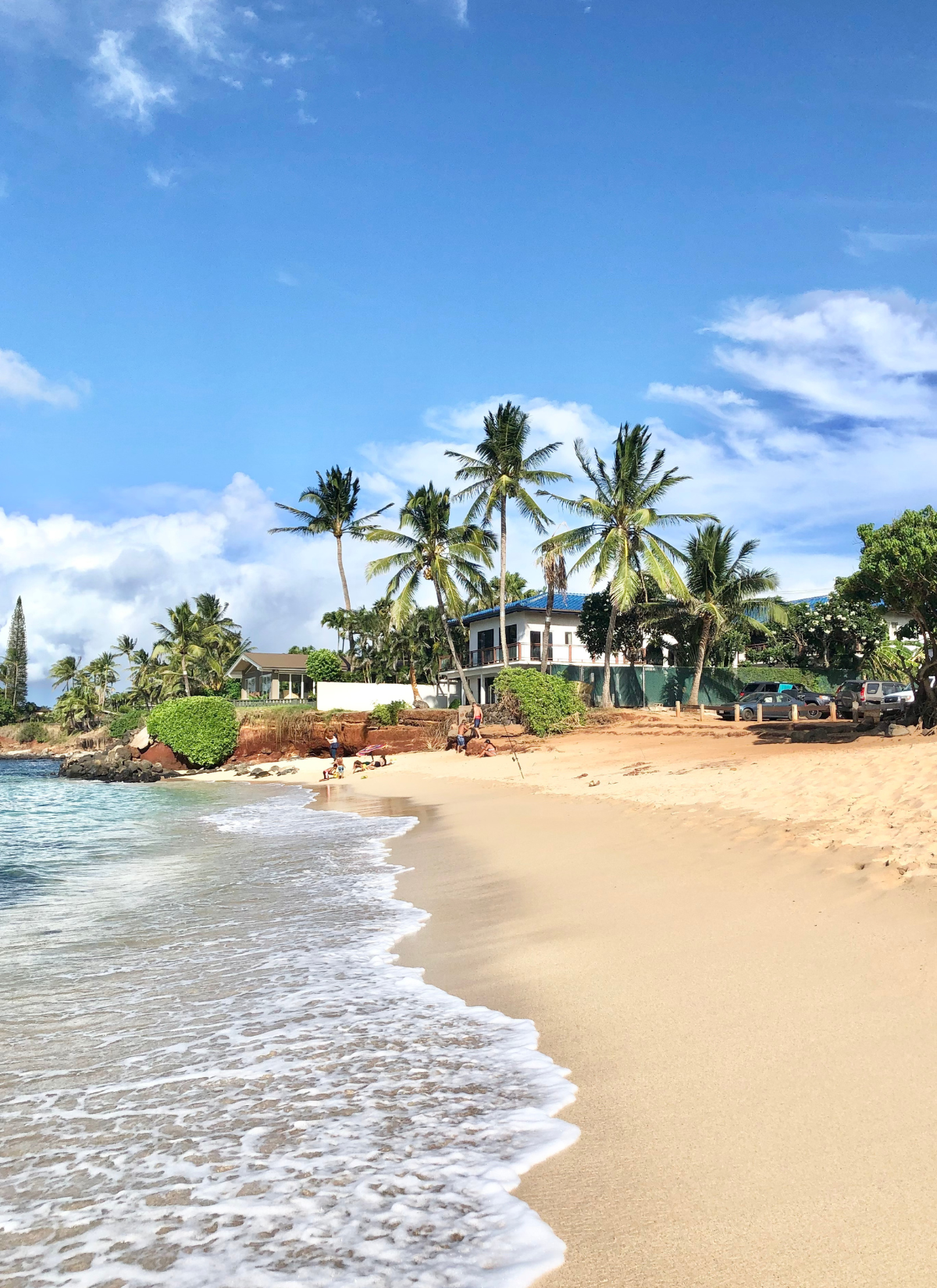 It's a mix of local families (watching small children being nonplussed about a turtle because they've grown up with them is pretty cool) and visitors staying in Airbnbs nearby.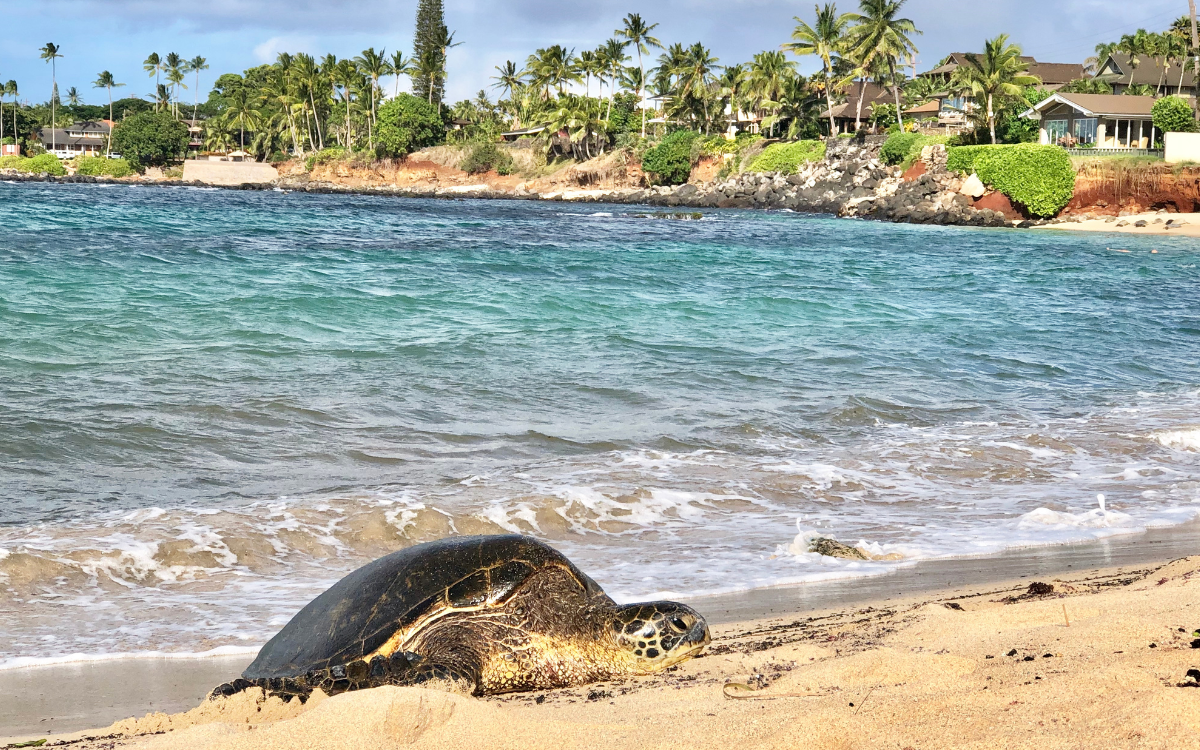 The turtles aren't monitored here like they are at Ho'okipa and there aren't nearly as many people so it feels like a more natural environment. Just remember to stay at least 10 feet away from them and don't be tempted to sneak in close because there's nobody enforcing the rules.
Twin Falls
Many people do Twin Falls as their first stop on the road to Hana, but it's so close to Paia and Kahului that it makes more sense to do it on another day. The short hike is one of the best places to swim under a waterfall if that's on your bucket list. There's also a farm stand at the entrance that has great tropical fruit and smoothies.
Watch the Surf at Jaws
One of the largest surf breaks in the world, Jaws (called Pe'ahi in Hawaiian) is an impressive site to see when it's breaking. Which unfortunately isn't very often. The lookout is beautifully situated on top of a cliff on the north shore, but it's not easy to get to. Between mile markers 13 and 14, turn towards the ocean on Hahana Road. It's about 1.5 miles down the road.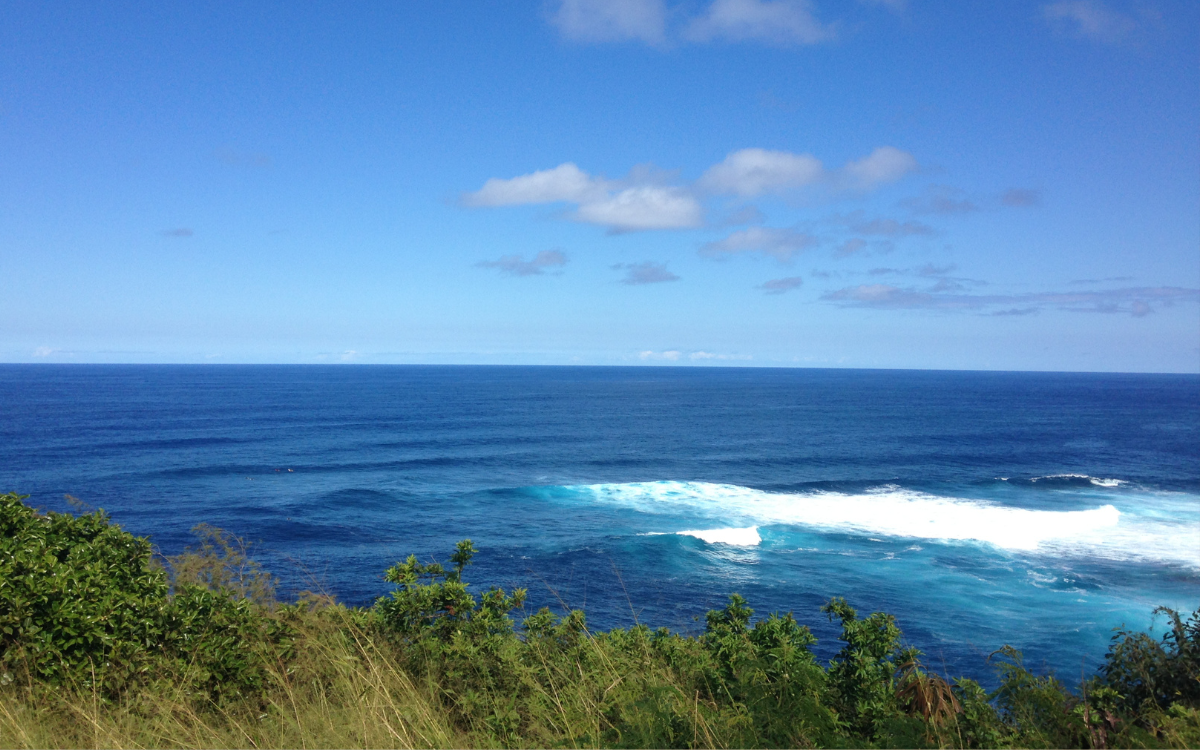 The road has pretty deep ruts in it and it's advisable to drive it only if you have 4WD or at least a vehicle with high clearance. Here's the thing: if Jaws isn't breaking, it's probably not worth going out there just to look at the ocean. If it is breaking, it's usually pretty crowded so you either need to get there super early to be able to drive in and park, or you'll end up hiking three miles round trip. If it's been raining, it will be MUDDY. And obviously, as it's in the middle of a pineapple field, there are no facilities. If you decide to head out to Jaws, be respectful of the land and people's property.
Where to Eat Upcountry (+ Paia & Haiku)
Okay, not to be dramatic or anything, but some of my all time favorite places to eat on Maui are on this part of the island. These are spots I frequented when I lived on Maui and always make a point to hit up when I visit (plus some new places that are on my list for next time):
Mama's Fish House: Duh…Mama's is hands down the best overall restaurant on Maui. It's not just a restaurant, it's an experience. It's not cheap, but honestly, I would probably forego the luau to do dinner here. You can make reservations 18 months in advance and they're pretty regularly booked up for dinner at the 6 month mark. Read my full review of Mama's here.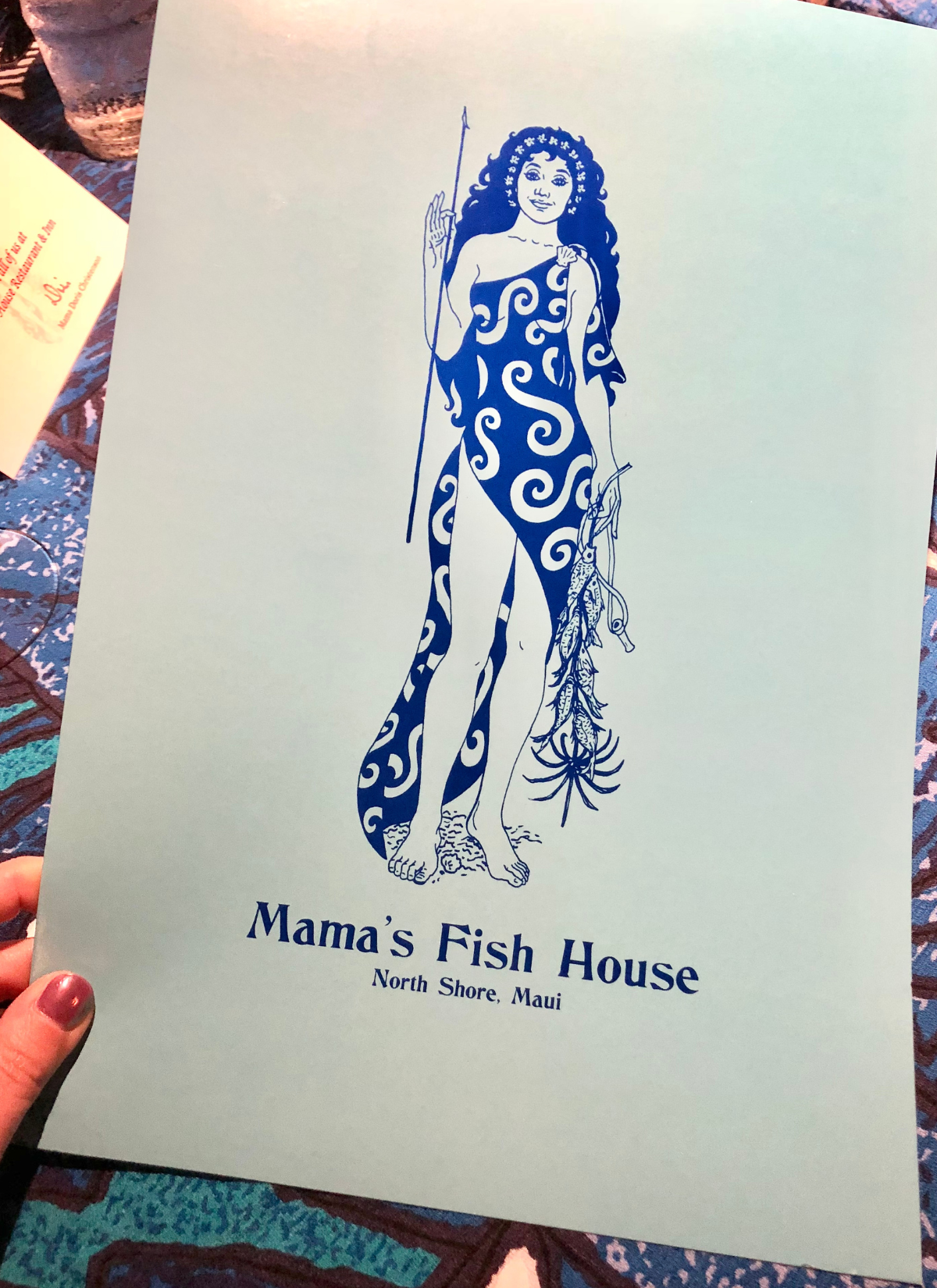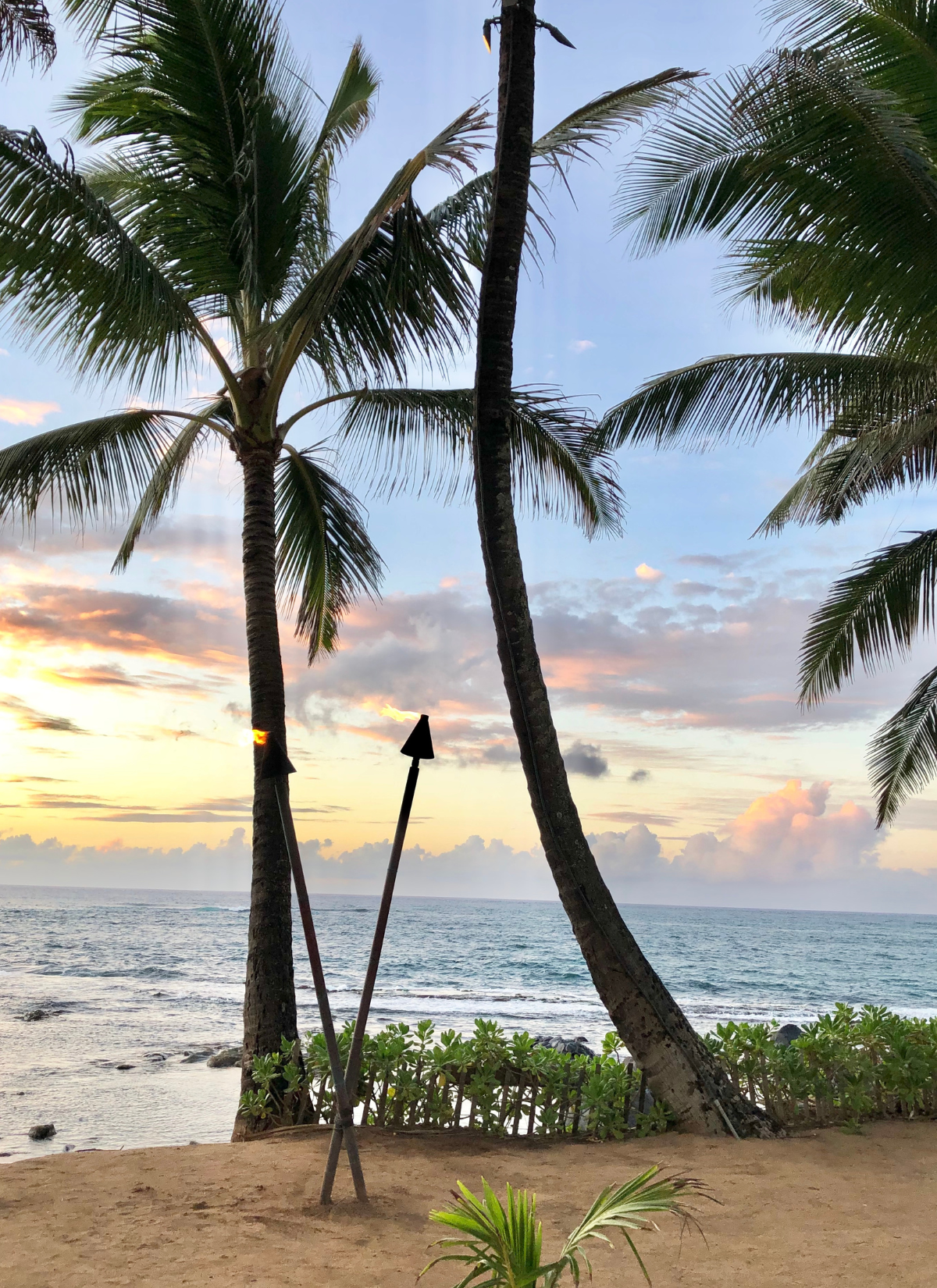 Kula Bistro: I went here a LOT when I lived on Maui. Seriously, everything on the menu (and in the dessert case) is good here plus it's BYOB and you can buy wine at the Morihara Store across the street.
La Provence: I don't hear this place mentioned very often, but the best eclairs I've ever had are from here.
Ulupalakua Ranch Store: Grab a fresh grilled burger after your tasting across the street at MauiWine.
Grandma's: This is my favorite breakfast spot on Maui and it's perfect for warming up after sunrise at Haleakala. Their kalua pork eggs benedict is divine as is EVERYTHING in the bakery case.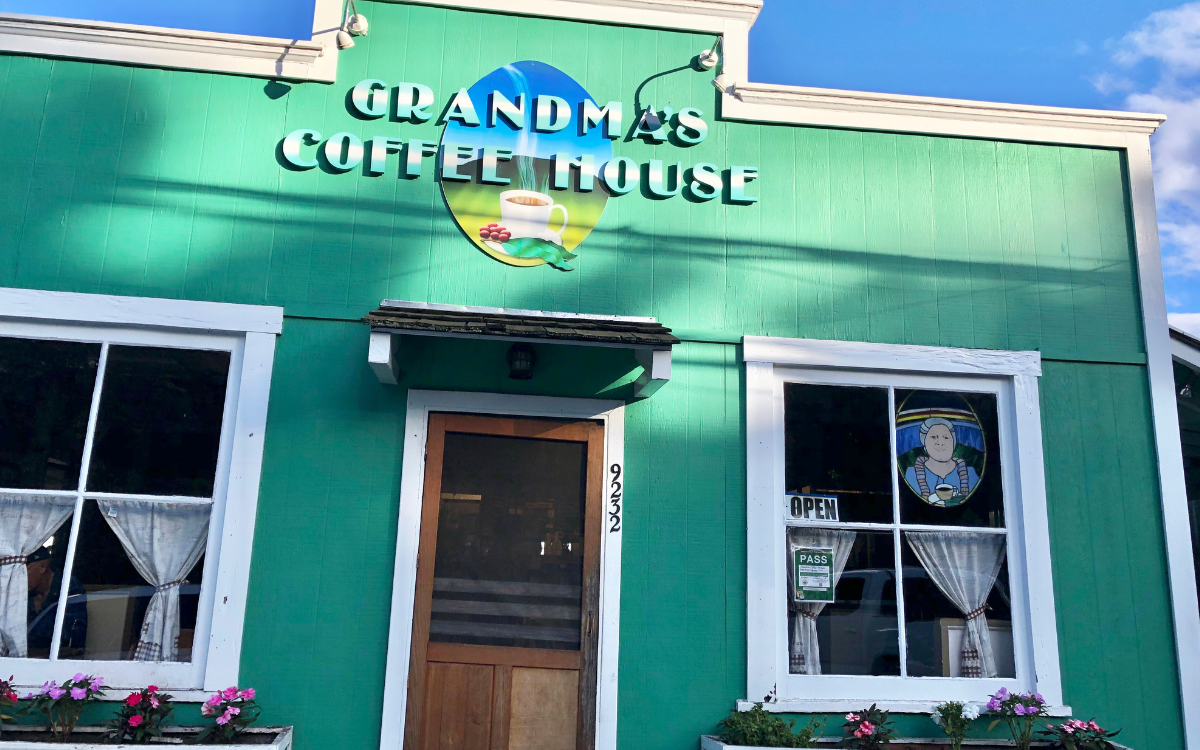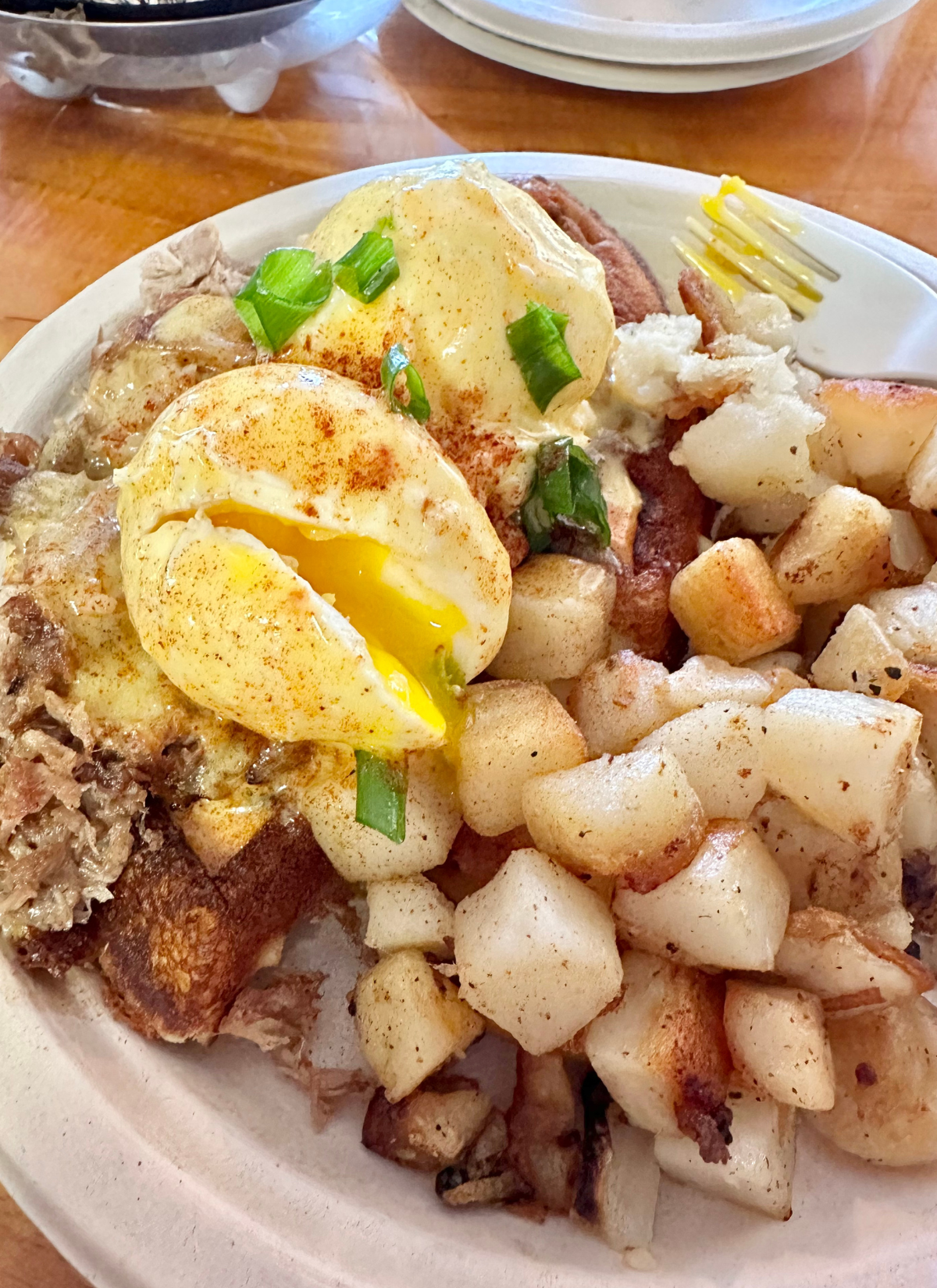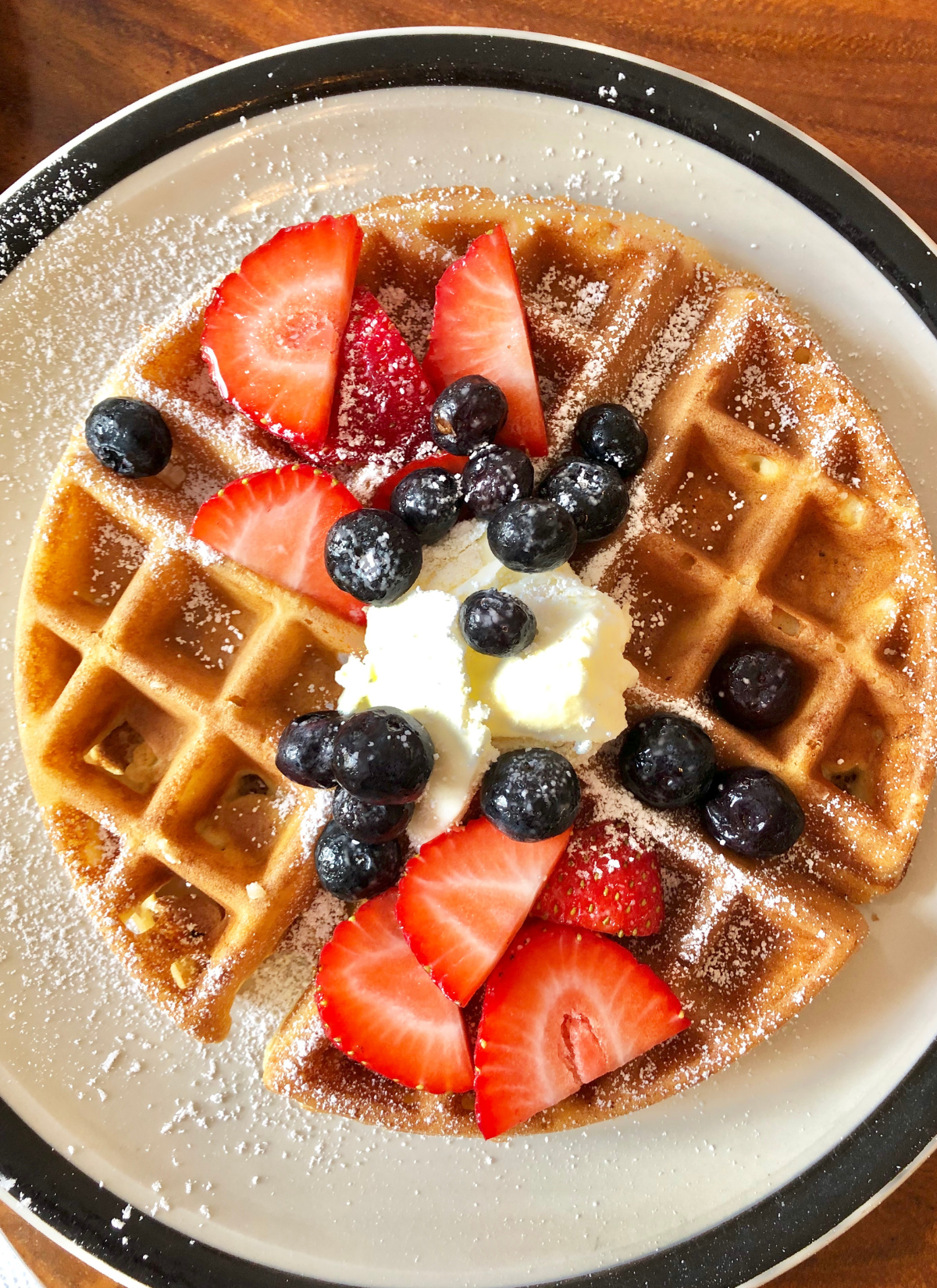 Marlow: I haven't been here yet, but it's all anybody who lives upcountry talks about anymore.
Haliimaile General Store: Another one of my favorite dinner spots, but it pairs perfectly with the Maui Pineapple Tour for lunch.
Paia Bowls: You haven't been to Hawaii until you've tried an acai bowl, and I think Paia Bowls has some of the best on the island.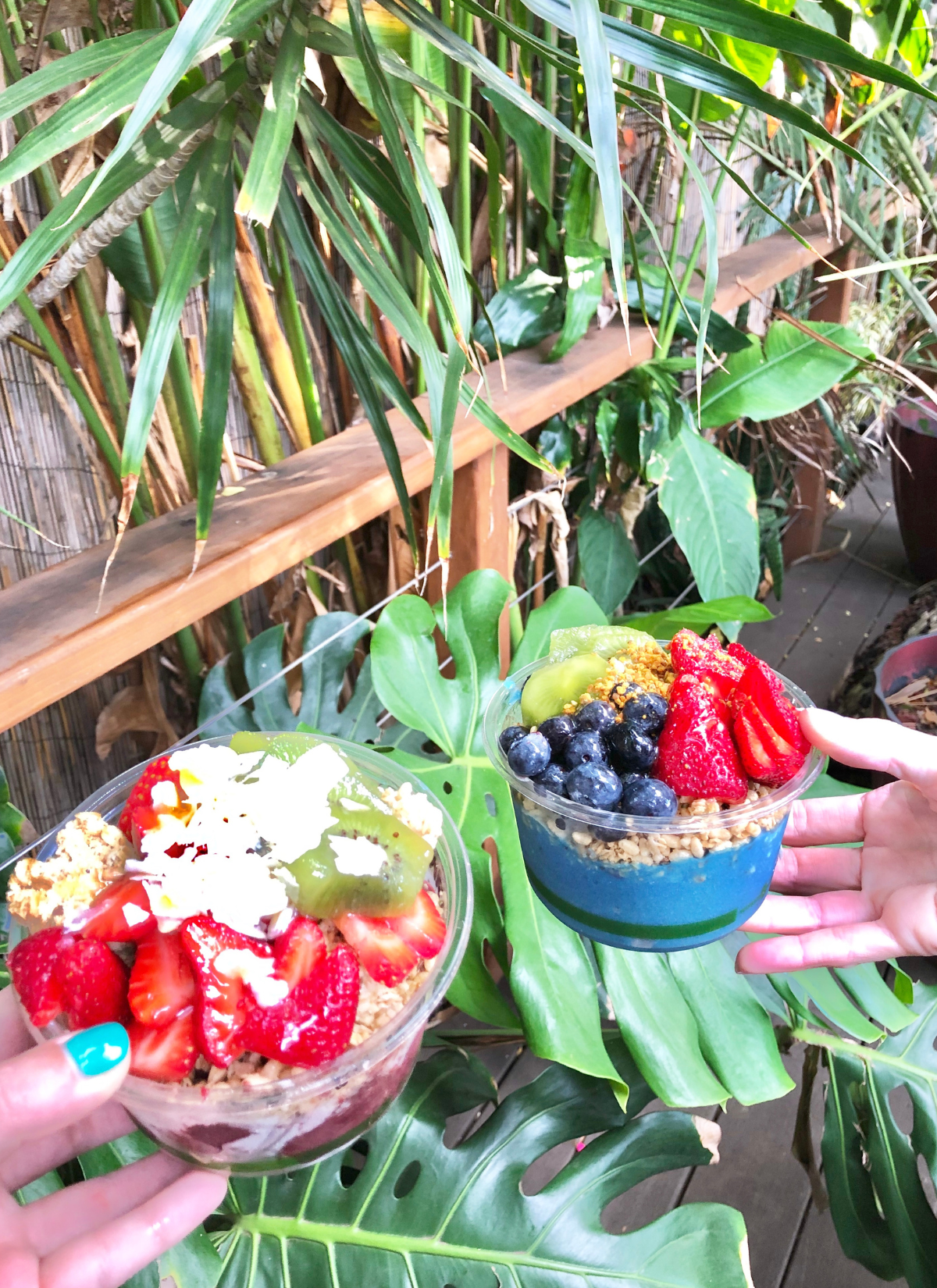 Café des Amis: I have spent so many evenings on the patio here. I usually go for the crepes, but everybody loves their curry too.
Baked on Maui: Hidden away in an old cannery in the jungles of Haiku is one of my favorite little places for breakfast. Baked on Maui serves up eggs of any style along with waffles and French toast. They always have a great selection of desserts (the carrot cake is my fave!)
Colleen's at the Cannery: This little café is located in a shopping center in Haiku and it doesn't look like much but everything I've had here is always excellent. If you're hiking Twin Falls in Haiku, Colleen's would be a good spot for lunch. I love their chicken salad sandwich!
Paia Flatbread: Probably the most popular restaurant in Paia, this spot is always hopping. Of course the flatbread is amazing (gluten free and vegan options too!), but their salads are surprisingly good. Go early or be prepared to wait for a table.
Nuka: In Haiku, this Japanese restaurant is a favorite local spot for sushi and hidden away in the jungle, you won't find a lot of tourists here.
Pukalani Superette: This small grocery store in Pukalani is a local spot if there ever was one. Try their poke or their hot prepared foods (so many local style Hawaiian favorites!).
Still Looking for a Place to Stay?
Here's one more really important thing you need to know before your Hawaii trip…
Reservations You Need to Make BEFORE Your Hawaii Trip
You've got your airfare, hotel, rental car and your big activities booked, so you should be good to go, right? Wrong!
Travel is BOOMING in Hawaii so a lot of state and national parks used the closure and reopening to institute reservation systems at some of the island's most popular spots to make things a little more sustainable.
That means that there are now over half a dozen sites (beaches, trailheads, etc.) that require advance reservations. And some sell out well before you arrive on the island so you really need to have some sort of a plan.
I recently saw somebody in a Hawaii travel group post in a panic that they didn't know they had to make reservations for things in advance…they thought they could just show up and "go with the flow." I was tempted to say, well, "as long as the flow doesn't take you somewhere that requires reservations, you can!" ; )
But I don't want YOU to be that person, so I've pulled together a list of all the places you need to reserve entry in advance (plus all the details on booking windows, price, links, etc.) and a handful of popular tourist hotspots that book out really far in advance too.
Haleakala National Park (Maui)
To visit Haleakala National Park for sunrise at the summit, you must make reservations in advance here.
Reservations are required to enter the park gates between 3AM and 7AM (sunrise hours).
Online reservations are $1 per reservation/vehicle PLUS you'll pay the park entrance fee of $30/vehicle when you arrive (National Park annual passes are also accepted at the gate).
The reservation booking window opens 60 days in advance at 7AM HST. There are also a limited number of tickets released two days before.
You can make one reservation every three days with the same account. So if you want to make reservations for back to back days (in case of weather/conditions), you'll need to do so with separate accounts (email addresses).
If you can't get reservations for sunrise, you can enter the park anytime after 7AM without reservations. The summit is spectacular during the day and you don't need reservations for sunset.
I strongly recommend creating an account before and making sure you're logged in at 7AM HST because it's not uncommon for reservations to sell out quickly.
Waianapanapa State Park (Maui)
To visit Maui's famous black sand beach at Waianapanapa State Park on the Road to Hana, you must make reservations in advance here.
Reservations are required to visit the beach and are distributed in windows from 7AM-10AM, 10AM-12:30PM, 12:30PM-3PM, and 3PM-6PM. And they are pretty strict about exiting by the end of your window time (you can arrive anytime within your window).
It's $5/person to enter plus $10/vehicle to park and those fees are paid when you book your time slot.
Reservations open up 30 days in advance.
Iao Valley State Park (Maui)
To visit the lush, green mountains and hike at Iao Valley State Park, you must make reservations in advance here.
Reservations are offered for 90 minute time slots beginning at 7AM and ending at 6PM. They ask that you arrive within the first 30 minutes of your time slot.
Entry is $5/person plus $10/vehicle to park.
Reservations open up 30 days in advance.
Diamond Head (Oahu)
To hike to the top of Waikiki's famous Diamond Head, you must make reservations in advance here.
Reservations are offered in two hour increments beginning at 6AM (6AM-8AM, 8AM-10AM, etc.) and ending at 6PM. If you're parking onsite, they ask that you arrive within the first 30 minutes of your reservation window.
Entry is $5/person plus $10/vehicle to park.
Reservations open up 30 days in advance.
Tip: I recommend booking one of the first two time slots because there isn't much shade on this hike and it gets pretty hot.
Hanauma Bay (Oahu)
To snorkel at Oahu's pristine Hanauma Bay, you must make reservations in advance here.
Entry times are staggered in 10 minute increments from 7AM to 1:20PM with roughly 1000 slots being assigned in advance every day.
Reservations can be made two days in advance and they open at 7AM HST. They're usually gone in minutes (if not seconds).
If you're unable to get an advanced reservation, you can try for a day of, walk in ticket. They open at 6:45AM and they only have a limited number available. Everyone in your group needs to be present when you purchase your tickets in person.
There are no reservations for parking and it's first come, first serve. $3/vehicle.
It's $25/person to snorkel at Hanauma Bay (12 and under, active military, and locals with HI ID are free).
The Hanauma Bay Nature Preserve is open Wednesday through Sunday (CLOSED MONDAY AND TUESDAY) from 6:45AM-4PM. Last entry is at 1:30PM, the beach is cleared at 3:15PM and you have to leave the facility by 4PM.
Jellyfish patterns can also affect whether or not the bay is open so double check the day before/day of.
USS Arizona at Pearl Harbor (Oahu)
If you want to take the boat tour at Pearl Harbor out to the USS Arizona, it's recommended to make advance reservations here.
Online reservations are guaranteed a specific boarding time to go out to the USS Arizona. If you're unable to get an advance reservation, you can wait standby when you arrive. The line could be short (15 minutes or so) or long (hours) and it just depends on the day (if they're having problems with the loading dock sometimes they don't take many from the standby line) and the time of day.
Reservations are supposed to open up 60 days in advance, but keep an eye on your exact dates, because lately they've actually been opening up about 57ish days in advance???
They also release a small batch of tickets the day before.
The boat ride out to the USS Arizona is free, but it's $1 to make the reservations online.
They recently started charging $7/vehicle for parking at Pearl Harbor.
Haena State Park / Kalalau Trail (Kauai)
If you want to hike Kauai's famous Kalalau Trail, you must make advance reservations here.
You've got three options here:
1) Parking & Entry: This is the most flexible option and also the most limited. THESE RESERVATIONS SELL OUT IN LESS THAN A MINUTE. There are three time slots available: 6:30AM-12:30PM, 12:30PM-5:30PM and 4:30PM to sunset. You can purchase multiple time slots if you want to stay longer. It's $10/timeslot (parking) plus $5/person and you have to reserve every person when you initially book. Everybody has to arrive in the same car and your ID needs to match the reservation.
2) Shuttle & Entry: If you can't get parking at the trailhead, there's also a shuttle option. Shuttle reservations are $35/person (16+), $25/person (ages 4-15), 3 and under can ride free. The shuttle runs every 20 minutes 6:20AM to 6:40PM.
3) Entry Only: If you're a Hawaiian resident (with HI ID) or someone WITH a Hawaiian resident, you can purchase entry only for $5/person with no advance reservations. Also, if you're walking or biking to the trailhead you can do this option. But there is NOWHERE to park in the area to walk in. So this really only works for those with bikes or who are staying close enough to walk. They will tow your car if you park outside the designated areas.
The reservation window opens 30 days in advance at 12AM HST. The parking & entry option usually sells out in a minute, but the shuttle availability will last longer.
There are a TON of FAQs here including the possibility of snagging a canceled reservation.
Other Things to Book in Advance
Hawaii is a busy place these days! Besides the state and national parks above, here's a handful of miscellaneous things you should make reservations for in advance (if they're on your radar):
Mama's Fish House (Maui): The iconic spot is the most popular restaurant in Hawaii and they've been opening reservations (and selling out) 4-6 months in advance. You can call and get on the waitlist for one day or you can set notifications on OpenTable to alert you for cancellations every day of your trip. Most people have pretty good success on OpenTable.
Old Lahaina Luau (Maui): Honestly, any luau you're planning to attend you should book early, but most people are usually shocked how far out the Old Lahaina Luau books out. Book it as soon as you know your dates (I think they open at the six month window). They also have a waitlist.
Kualoa Ranch UTV Tour (Oahu): Everybody loves Jurassic Park so getting to ride UTVs where they filmed the movies is very popular. The ranch offers a lot of different tours but the UTV tours usually book out a couple of months in advance.
Spa Reservations: If you're staying at a resort with a spa (or planning on visiting one), don't wait until you arrive to make your reservations. I'd make them at least a month in advance.
Tee Times: Same for golf, reserve your tee times well in advance.
Dining Reservations: Any "fancy" or resort restaurant is likely to be booked up these days so if you like having a nice dinner every night, make your plans in advance.
Want to read more? Don't miss some of my most popular (and favorite) posts about Maui: My Favorite Hotels on Maui | Wailea vs Ka'anapali | All of the Wailea Resorts Ranked | Maui Travel Tips | Things You Can ONLY Do on Maui | Where to Find Maui's Best Condos and Vacation Rentals | My Favorite Road to Hana Itinerary | Road to Hana Tips | Should You Drive the Backside of the Road to Hana? | 10 Day Maui Itinerary | Is Mama's Fish House Worth It? | Tips for Sunrise at Haleakala National Park | Things to Do in Wailea | Things to Do Upcountry | Where to Stay in Hana | Where to Stay in Kihei | Where to Stay in Lahaina & Ka'anapali | Best Beaches in Wailea & Kihei | Best Restaurants in Wailea | Maui vs Kauai | Four Seasons Maui Review | Andaz Maui Review | Fairmont Kea Lani Review | Wailea Beach Resort Review | Four Seasons vs Andaz Maui | Andaz Maui vs Wailea Beach Resort | Best Breakfast in Wailea
Save
Save
Save
Save
Save
Save
P.S. Thanks for sticking around and reading this whole post! If you have ANY questions about planning your trip to Hawaii, you can join my free Facebook group here. I'm there answering questions every day and there are 7500+ other friends who have a ton of Hawaii information to share!
Also, if you want to follow along on my travel adventures in real time, you can follow me on Instagram (@caitylincoln). My post captions are full of travel tips and I have a ton of story highlights and videos with great info. And please share my account with your friends that are headed to Hawaii! Your support really helps me keep this blog running!