Looking for "Secret" Things to Do on Oahu? These Gems Are Hiding Right Under Your Nose
This post may contain some affiliate links, which means I'll make a little money on anything you choose to purchase. But of course, I only recommend my absolute favorites to you. Thank you for supporting the brands that make the Lincoln Travel Co possible.
Hello dear reader! Did the click bait-y title promising secret things to do on Oahu that few humans on earth have ever done attract you here? ; )
Welcome. Now that I have you here, I'm going to level with you…Hawaii is not undiscovered anymore. Every single spot on Oahu has been covered by the YouTubers and TikTokers and bloggers seeking epic photos for their social media feeds.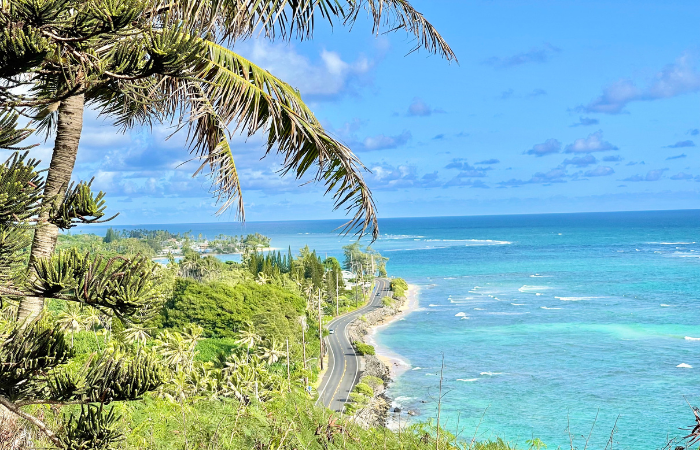 But hey, SHE IS A BEAUTY. So you really can't blame them.
In general (like with most tourist destinations), there are top tier tourist attractions (some definitely worth your time and some questionably overrated) and then things to do that are more off the beaten path or overlooked
This post is all about the latter.
Here's the deal…I don't recommend things that are illegal or have a high "danger" factor. I was recently browsing the internet and stumbled upon a blog that recommended the top 10 or so hikes on Oahu and HALF of them were labeled as illegal or "extremely dangerous" by the blogger themself! Seriously?? Why are you recommending them to people??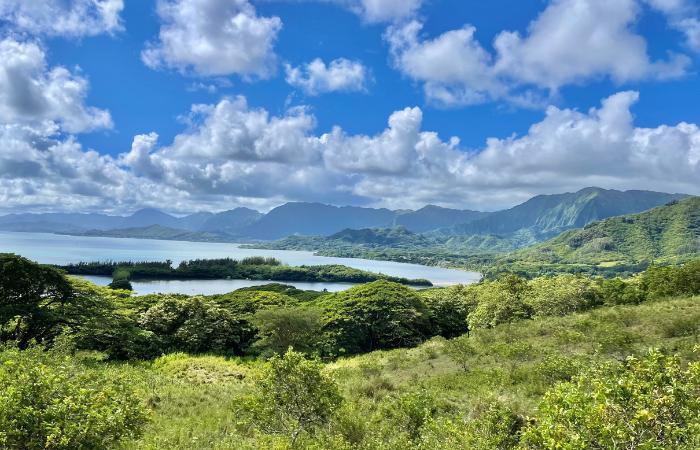 Anyways, just because some locals or YouTubers have done some crazy adventure and lived to tell the tale, doesn't mean you need to ; ) Serious search and rescue operations occur across the Hawaiian Islands all. the. time. And MOST of them are for visitors/tourists that were venturing where they shouldn't have been.
Besides hikes that are flat out illegal or basically scaling the side of a cliff, I also don't tend to recommend cliff jumping into the open ocean or jumping into underwater caves at low tide that require extreme upper body strength to pull yourself back out of before the cave fills with water. There's just sooooo much that can go wrong quickly.
Honestly, if you're interested in those spots (no judgment but just pleeeeeeease be careful), you'll find plenty of bloggers that have "spilled the secrets" on the Internet.
But in this post, "I" am going to let you in on a list of "secret" things to do on Oahu that I think are a little off the beaten path. Some are mainstream "attractions" that I think get overlooked, but they're all seriously worth doing.
These are things that are perfectly safe and legal to do, but maybe not as "insta-worthy" so they don't get all the crazy attention from the selfie-set. But they deserve some attention!
Mostly things outside of Waikiki and Honolulu, but a few in the area too. For this post, I'm going to assume you already know about luaus, Kualoa Ranch, the Polynesian Cultural Center, hiking Diamond Head, Pearl Harbor, snorkeling Hanauma Bay, etc. All of the "big time" things to do on Oahu.
So, on with the show…
My Favorite "Secret" Things to Do on Oahu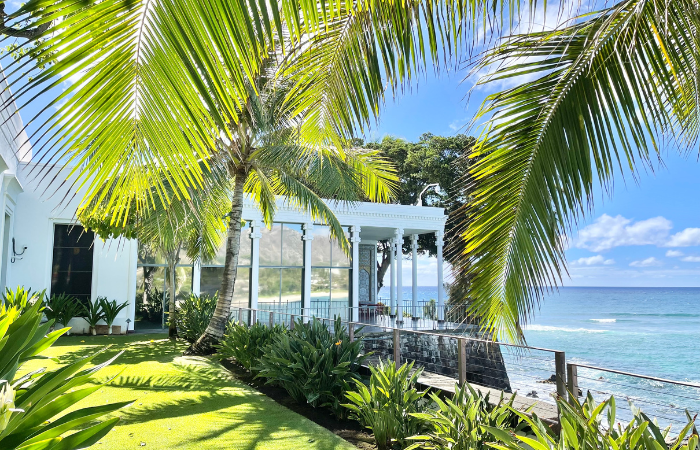 Shangri La & the Honolulu Museum of Art
Okay, this is my #1 "secret thing to do on Oahu" right now. It is soooooo stunning, and such an absolute treasure that it blows my mind that more people don't talk about it.
Originally the home of Doris Duke (heiress to the American Tobacco fortune), it now houses her extensive collection of Islamic art.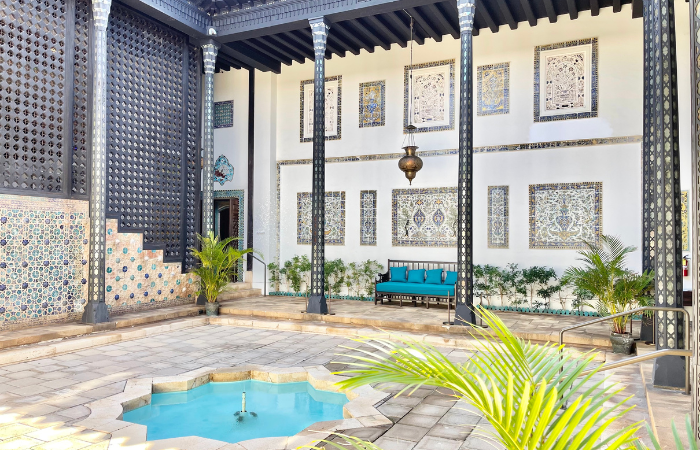 Shangri La has got to be one of the best house museums anywhere in the world.
The property can only be explored via a guided tour from the Honolulu Museum of Art, and if you have ANY appreciation for art, culture, and beautiful homes then I think this is a must do.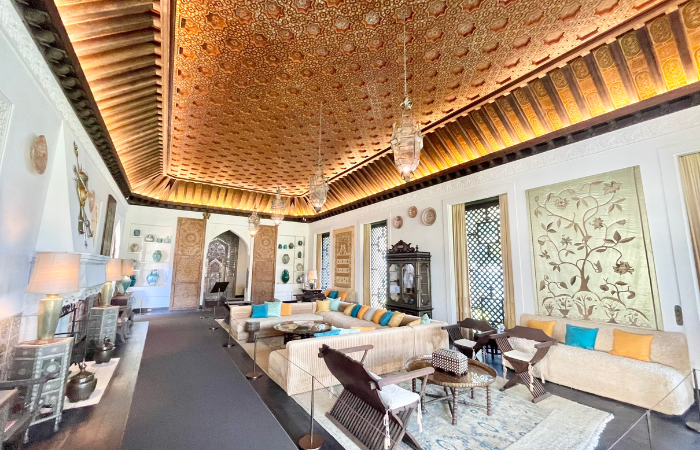 Your tour also includes admission to the Honolulu Museum of Art, which I was surprisingly impressed with. Honolulu is such a cultural crossroads and the museum does a great job representing so many different styles and cultures.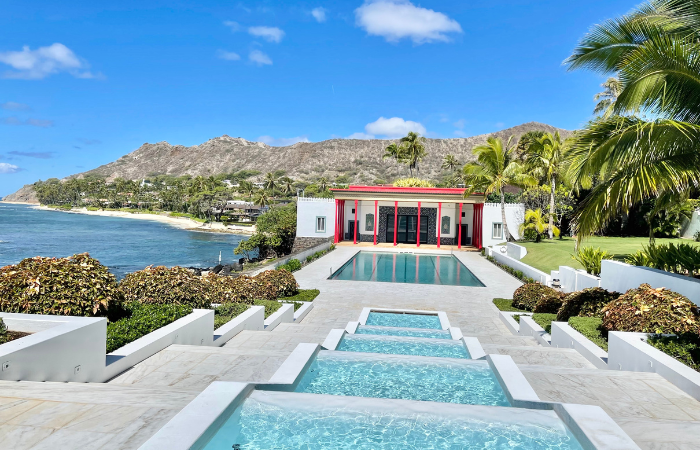 Besides their interesting temporary exhibits, and fairly impressive European Impressionist collection (always something I look for), my favorite part was the Georgia O'Keefe collection. She's most known for her work in the American Southwest, but in 1939 she traveled to Hawaii with the Hawaii Pineapple Company (later the Dole Company) to work on a magazine advertising campaign.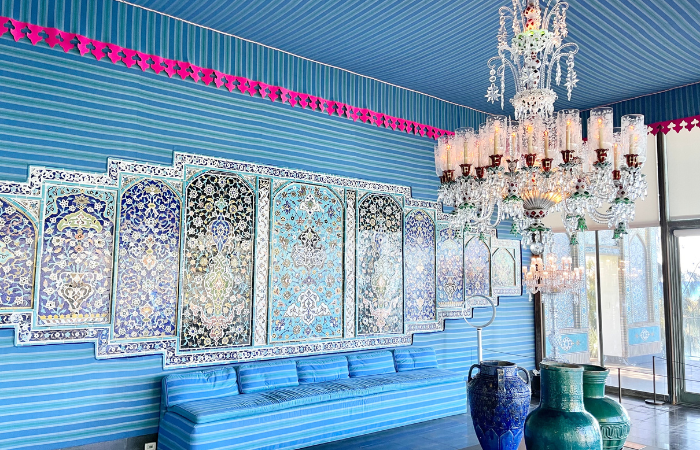 Pillbox Hikes
Oahu has plenty of famous hikes. Well trafficked ones like Diamond Head and illegal ones like the Stairway to Heaven. But my personal favorite is the Lanikai Pillbox. There are actually several pillbox hikes around the island, most notably at Lanikai on the windward coast, at Ehukai on the north shore, and Ma'ili (the pink one) on the west side.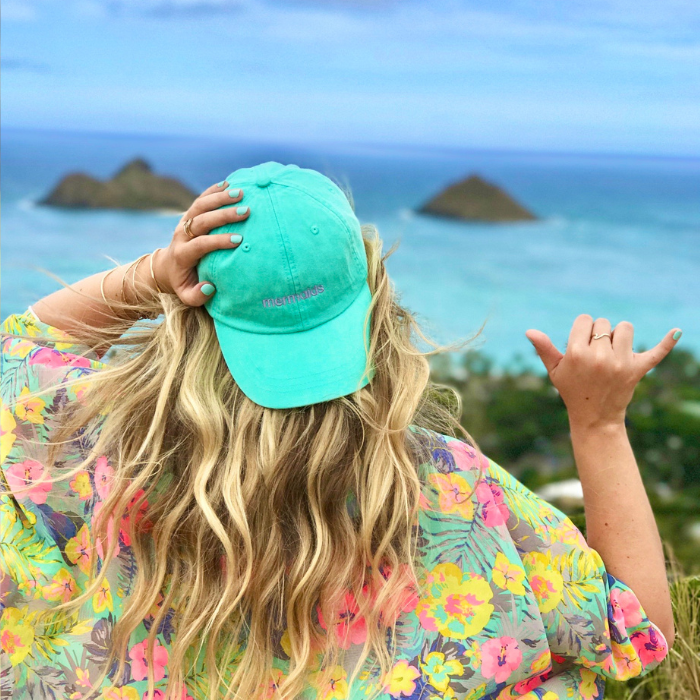 The pillboxes are old bunkers left over from WWII and since they were all used as lookouts, they've got pretty amazing views.
What I love about them is that they're all mostly pretty quick/easy-ish hikes for a BIG view payoff. And while they're not undiscovered by any means, they're definitely a little more off the beaten path than some of the bigger hikes.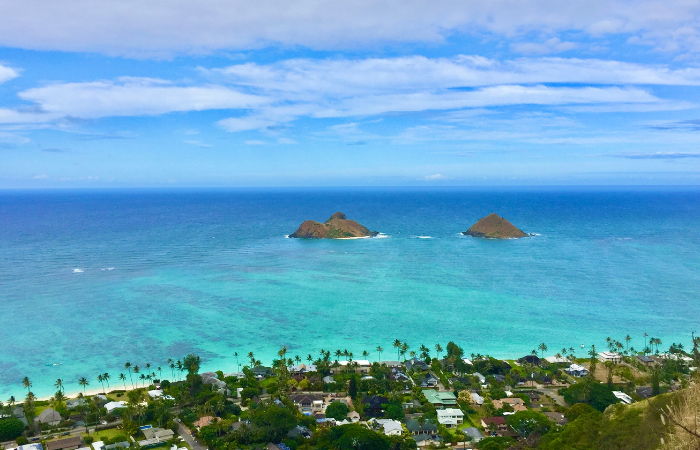 Like I said, I love the Lanikai Pillbox hike, but recommend going early to beat the heat and get a parking spot. And since the trailhead is in a residential area, just be really sensitive about where you park and not walking through people's property.
Side Note: If you're looking for a rental car for your trip, I LOVE Discount Hawaii Car Rentals. They're seriously the only company I ever use. They'll give you the very best prices, you don't have to reserve with a credit card or pay until you show up, you can cancel and re-book anytime if you find a better rate, and they usually have a special that adds additional drivers for no fee. It's a no brainer. Click here to check rates for your trip.
Iolani Palace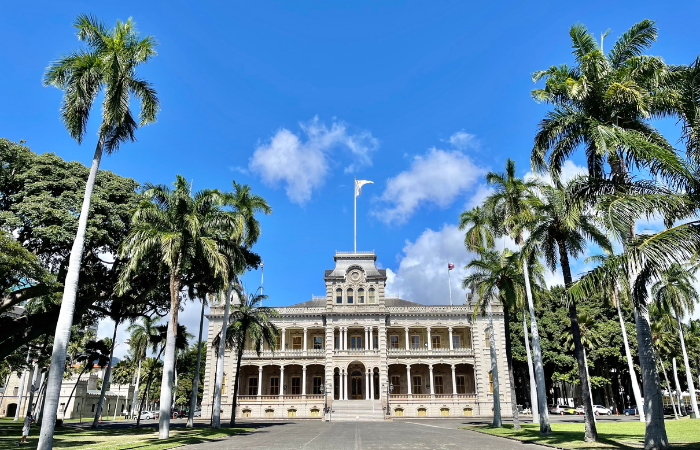 For being the showpiece of the Hawaiian Monarchy, I have a feeling that not nearly as many visitors see the Iolani Palace as have mai tais at Duke's on Waikiki ; ) And that's a shame. The palace speaks for itself (it had electricity before the White House!), but you'll really want to book a guided tour with a docent to learn the history of the overthrow of the Hawaiian monarchy.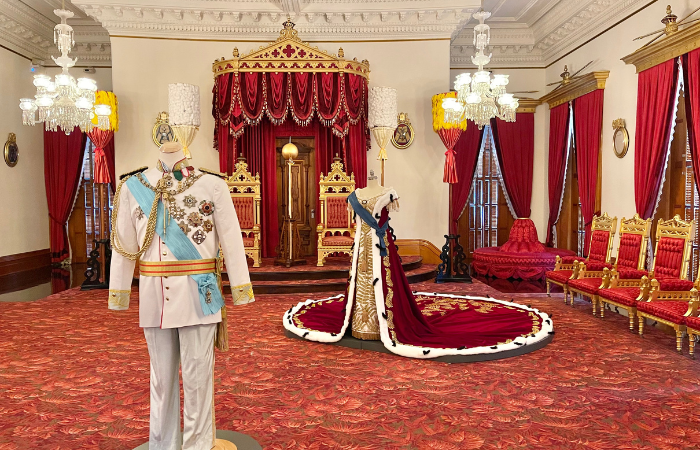 Royal Hawaiian & Moana Surfrider Tours
There's nothing I love more than a grand old hotel, and Waikiki has TWO. The Moana Surfrider, built in 1901, is Waikiki's original and oldest hotel and the Royal Hawaiian has got to be the most iconic hotel in Hawaii. They just don't make them like this anymore.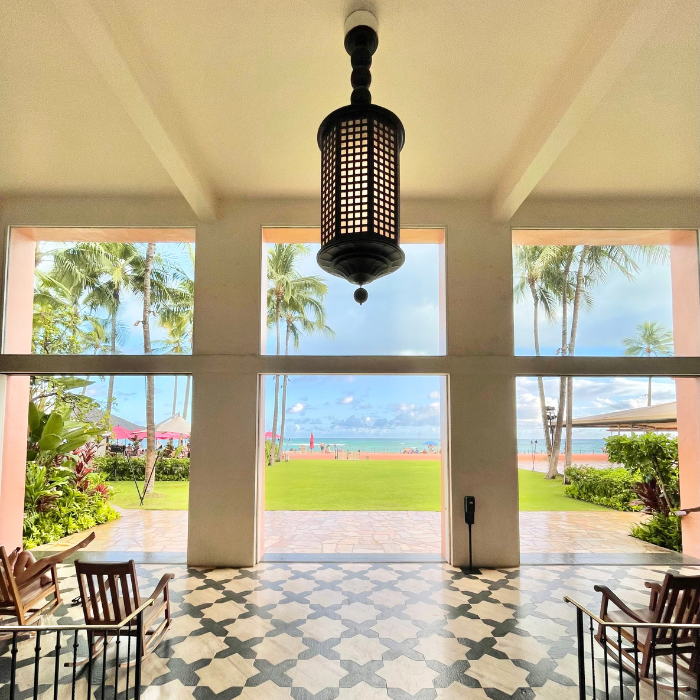 You can pop by either one for dinner, drinks, shopping, or just general gawking. But they also both offer free historical tours a few times a week.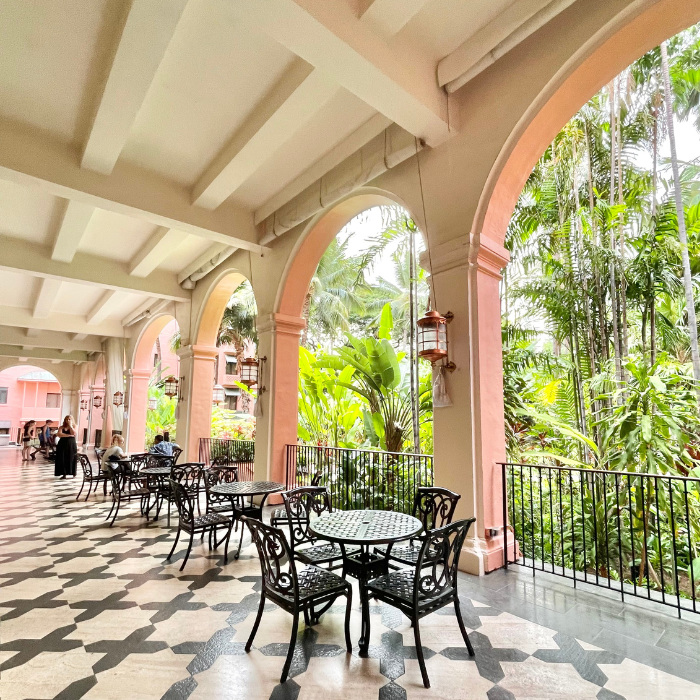 Complimentary walking tours covering the history of the hotel are offered on Tuesday, Thursday, and Friday at 1PM at the Royal Hawaiian and on Monday and Wednesday at 11AM at the Moana Surfrider.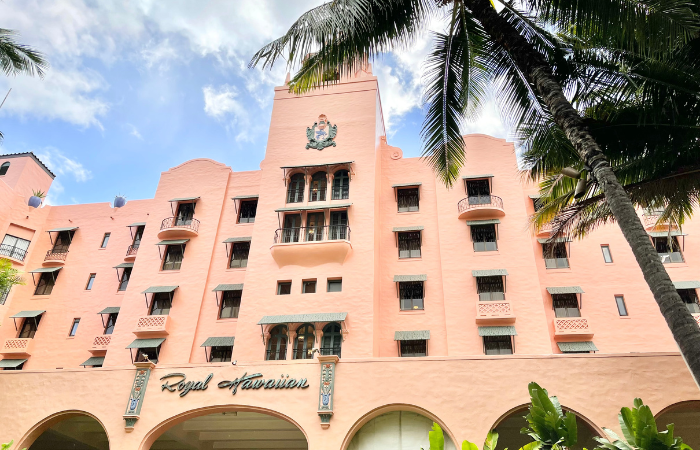 Tantalus Lookout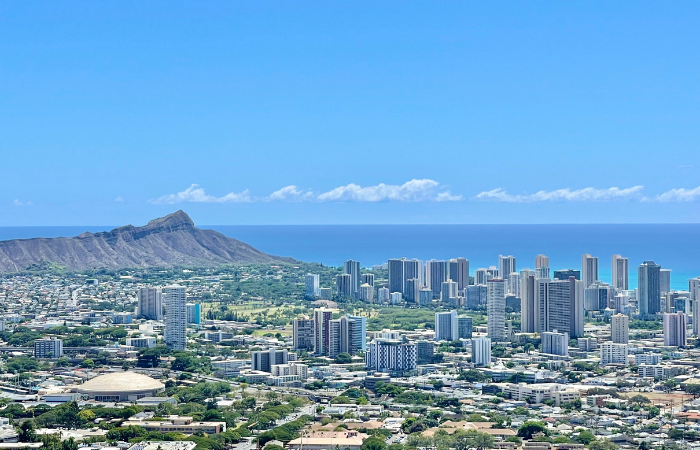 Everybody likes a hike, but you know what I love? A DRIVE with a view. After you've hiked Diamond Head, drive up to the Tantalus Lookout for a different perspective. It's easy to find…your GPS will take you right there and you'll know it when you see it.
Bishop Museum
This should sooooo not be a "secret" or overlooked spot on Oahu, because it is ESSENTIAL, but alas, most people are too wooed by all the tropical adventures on Oahu to carve out time for a…sigh…museum.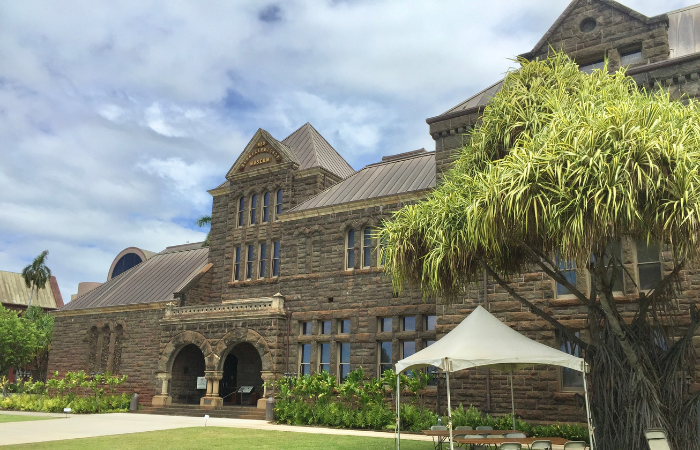 This is a world class, Smithsonian calibur museum is, well to quote them, the "premier natural and cultural history museum in the state."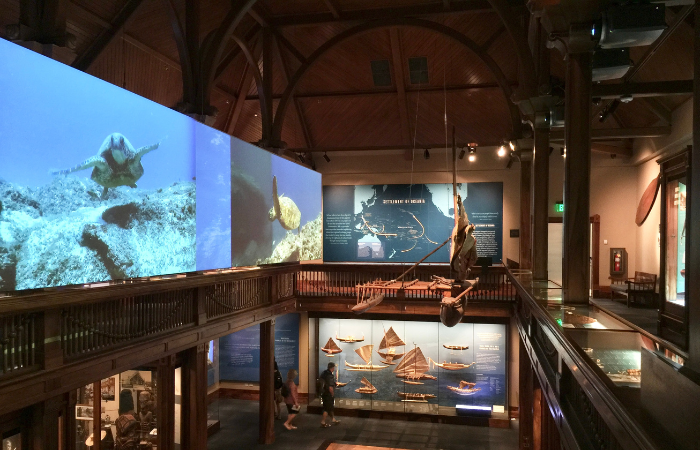 The Hawaiian and Polynesian Halls are top notch and the Planetarium's daily presentations on Wayfaring are always a crowd pleaser.
North Shore Shrimp Trucks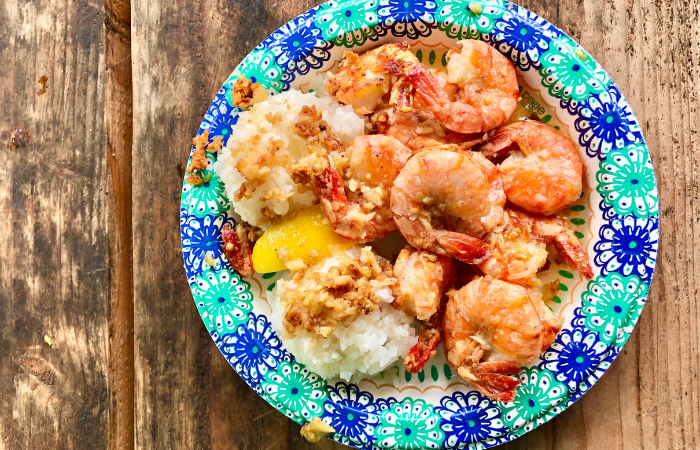 Giovanni's may be the most famous, but did you know there's actually a whole slew of longtime shrimp trucks and stands on the north shore? Most are concentrated around Kahuku.
Chinatown
Spend a few hours exploring Chinatown's markets, lei shops, and bar and restaurant scene. Don't miss the Pig and the Lady for lunch or a casual dinner or Senia for one of the best dinners in Honolulu.
Watch a Surfing Competition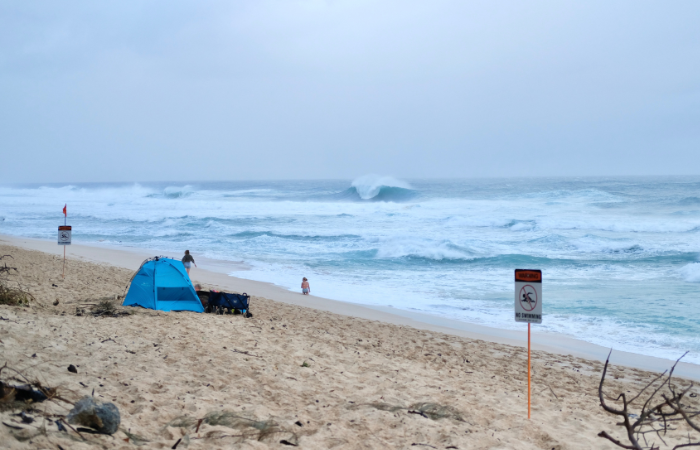 The north shore of Oahu arguably has some of the best surfing in the entire world. Surf breaks in the winter (the big spots are flat as a pancake during the summer) and that's when all the big surf competitions are. Vans Triple Crown of Surfing all takes place over a 30 day period in December and January at the Hawaiian Pro in Haleiwa, the World Cup at Sunset Beach, and Pipe Masters at the Banzai Pipeline. Even if the timing doesn't workout to catch a big competition (and it's soooooo crowded), you're sure to spot the pros out on the waves along the north shore all winter.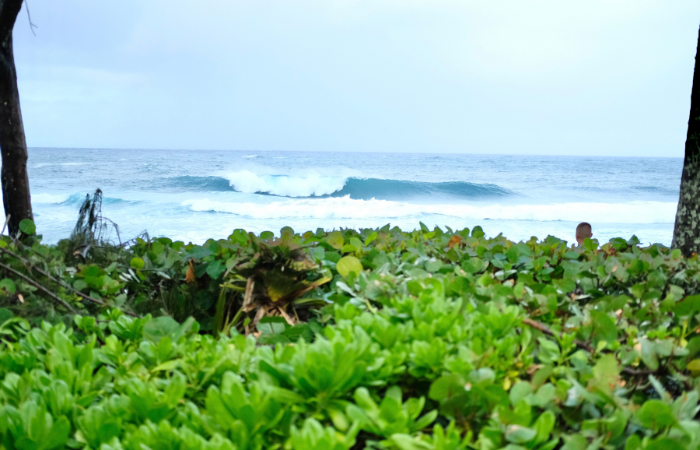 More Spots to Put on Your List
Queen Emma Summer Palace: Originally built in 1847, the Queen Emma Summer Palace served as a mountain retreat and summer home for Queen Emma and her husband King Kamehameha IV from 1857 to 1885. It's now open for tours.
Kahuku Farms: Maybe you've seen the popular organic farm to table cafe on the north shore, but did you know you can actually tour the farm that's been in operation for over 100 years?
Honolulu Fish Auction: The Honolulu Fish Auction is the only tuna auction in the United States and quite an experience. It's free and open to the public, but you'll have to arrive early to see the show (6AM-8AM is preferred) and it's chilly inside so bring a jacket! Even though you can technically go on your own, I would highly recommend a tour for this one.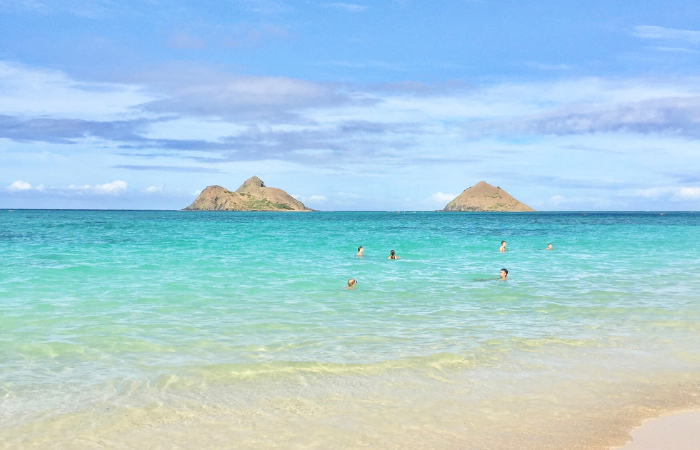 Kaneohe Sandbar: This gorgeous sandbar in Kaneohe Bay used to be more of a locals weekend spot, but several tour operators are now offering options to take visitors to the sandbar via boat.
Byodo-In Temple at Valley of the Temples Memorial Park: You might think you were in Japan, but the rising Ko'olau Mountains in the background are a dead giveaway.
Waimea Valley: Waimea Bay gets all the attention on the north shore, but tucked into the Waimea Valley there's a nice waterfall hike.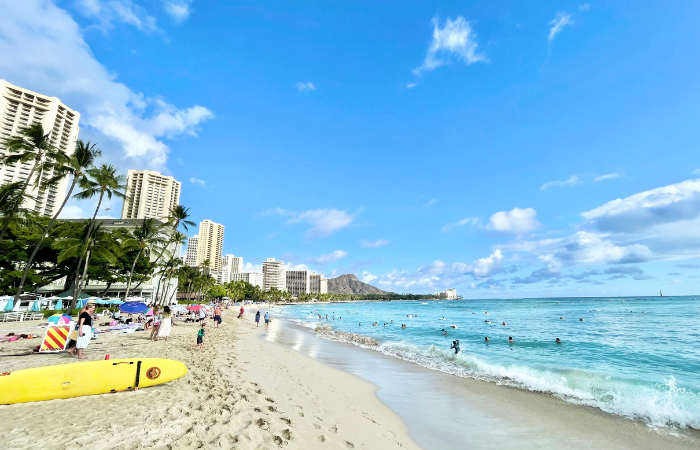 On Another Note: If you're looking for a condo or vacation rental for your trip, I always book with Vrbo. They've got the largest selection of rentals you'll find anywhere and you can easily filter to find exactly what you're looking for. Need a specific number of bedrooms and bathrooms? Narrowed it down to a certain location? Want flexible cancellation terms? Need to stay under a fixed budget? Click here to search for Oahu vacation rentals for your trip.
Waimanalo Beach (aka Sherwood Beach): Just as pretty as nearby Lanikia & Kailua Beaches, but a whole lot less crowded.
Manoa Falls: A great waterfall hike that's on a well traveled trail. No cliffs, risks, or imminent death involved ; )
Lyon Arboretum: A lush botanical garden with great mountain views in the same area as Manoa Falls.
Hoomaluhia Botanical Gardens: It's practically a rule that if you're a YouTuber, Instagramer, Tik Tok-er, Blogger, etc. you HAVE to come here for photos. But don't worry, they'll still let you in if you're just a regular ol' traveler ; )
North Shore Shark Dive: I'll be honest. I haven't done this, and it sounds mildly terrifying, but everyone I talk with who does this tour LOVES it. And Oahu is the only island where you can dive with sharks, so if you're an adventure/adrenaline lover, you've got to check this out.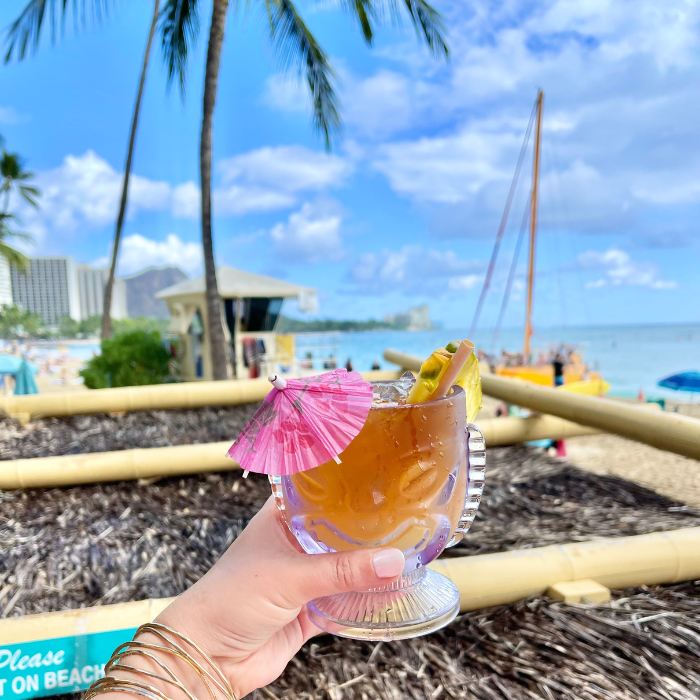 Want to read more? Don't miss some of my most popular (and favorite) posts about Oahu:
If you're trying to figure out where to stay, you're going to want to look at my favorite boutique resort in Waikiki and the lowdown on where to stay on Oahu besides Waikiki. Plus I've got the scoop on how to avoid illegal vacation rentals and a roundup of where to stay in Ko Olina and reviews of the Laylow and Disney's Aulani Resort. And a LOT more on Aulani like is Aulani worth it?, tips for staying at Aulani, how many days to spend, and the best things to eat and drink at Aulani.
If you're researching luaus on Oahu, I've written quite a bit. First, I've got a full breakdown of the best luaus (and the worst) on Oahu. Then I've got complete reviews of Paradise Cove, the Polynesian Cultural Center, and Aulani's Ka Wa'a Luau. And if you've narrowed it down to the top two most popular on the island and still can't decide, here's Paradise Cove vs Polynesian Cultural Center.
If you're trying to put together an itinerary full of the best things to do, take a look at my best 5 day itinerary, and roundups of the best things to do in Waikiki, "secret" things to do on Oahu, plus my favorite things to do in Kailua and the windward coast, in Ko Olina, and on the north shore. And if you're looking for food recommendations, I've got the best restaurants in Ko Olina and where locals eat in Waikiki.
And last but not least, some of my favorite things on Oahu like Jurassic Park at Kualoa Ranch, Shangri La and the Honolulu Museum of Art, tips for visiting Pearl Harbor, easy hikes on Oahu, and the best spas on Oahu. And everything you need to know BEFORE you go to Oahu.
Save
Save
Save
Save
Save
Save
Save
Save
Save
Save
Save
Save
Save
Save
Save
Save
Save
Save
Save
P.S. Thanks for sticking around and reading this whole post! If you have ANY questions about planning your trip to Hawaii, you can join my free Facebook group here. I'm there answering questions every day and there are 7500+ other friends who have a ton of Hawaii information to share!
Also, if you want to follow along on my travel adventures in real time, you can follow me on Instagram (@caitylincoln). My post captions are full of travel tips and I have a ton of story highlights and videos with great info. And please share my account with your friends that are headed to Hawaii! Your support really helps me keep this blog running!