Hawaii Packing List: What to Wear in Hawaii for Every Scenario + 20 Specific Things You Don't Want to Forget
If you're anything like me, you're always trying to improve your packing game. And by improve I mean avoiding situations where you're throwing random things in your suitcase at midnight before your 6AM flight and then thinking of everything you forgot during the drive to the airport. Oh wait…that's only me? Well then.
Figuring out exactly what kind of clothes you'll need can be tricky…especially if it's a place you've never been. Well don't worry friend…I'm practically an expert when it comes to figuring out what to wear in Hawaii.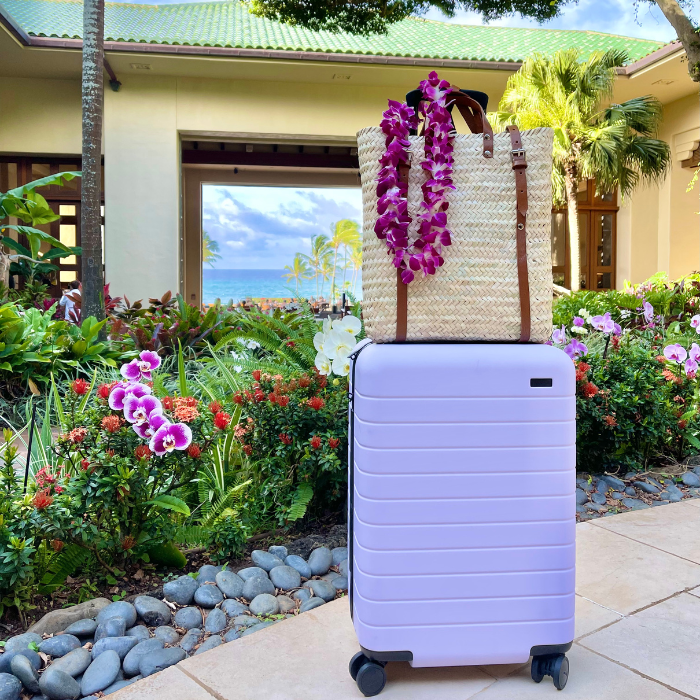 This post may contain some affiliate links. This means I may make a little money on anything you choose to purchase, but as always I only share my absolute favorite things with you. Thank you for supporting the brands that make the Lincoln Travel Co possible.
Hawaii Packing List
In this post I'm going to give you the lowdown on the weather in Hawaii, what the island style is like, give you some tips for what you'll probably want to wear in different scenarios, and then wrap up with a list of 20 specific things that you don't want to forget to pack.
The Weather in Hawaii
It's a tropical paradise year round, right? Well, pretty much. Hawaii is pretty temperate (not too warm, not too hot) year round, but their seasons technically match ours on the mainland. Our summer is their summer and our winter is their winter. "Winter" is a relative term in Hawaii, but what it mostly means are big waves and more rain.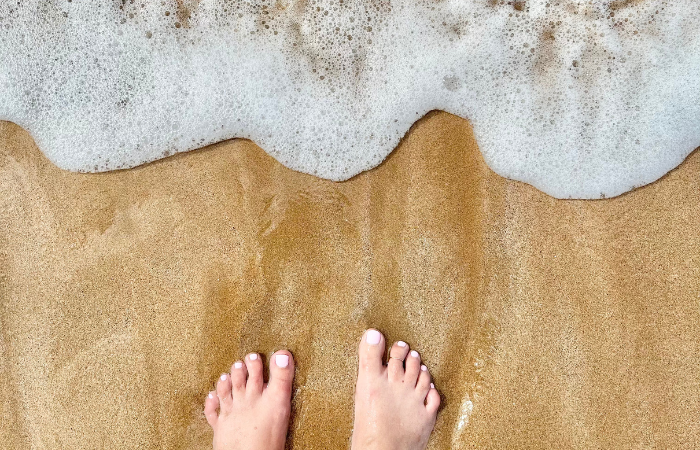 While winter is the wet (and slightly cooler) season in Hawaii, most resort areas on the Hawaiian islands occupy the leeward (dry and sunny) side of the island. So even during the winter months, if you're staying in Waikiki or Ko Olina on Oahu, Kona on the Big Island, Ka'anapali or Wailea on Maui, or Poipu on Kauai you can expect mostly dry, sunny, and warm weather. If you're venturing to the north shore or any jungle areas of each island, you'll likely experience more rain in the winter months (but that means it'll also be lusher and greener and you'll see more waterfalls and rainbows).
The difference between "winter" and "summer" is a bigger deal to locals than tourists. Unless you're visiting the higher elevation areas of Maui and the Big Island (the upcountry), you aren't likely to notice a difference in the temperature.
Temperature wise, the warmest months (highs in the upper 80s and lows in the mid 70s) in Hawaii are June through October while the coolest months (highs in the low 80s and lows in the mid 60s) are December through March. As you can see, there's not a huge variation there and temperatures (both air and water) only fluctuate about 10 degrees year round. So if you're coming from most places on the mainland, what you pack for Hawaii in September probably won't differ too much from what you'll pack for Hawaii in February.
Warm weather clothes are what you'll need with some light layers as the trade winds can create a nice breeze in the evenings (especially if you're out on or near the water).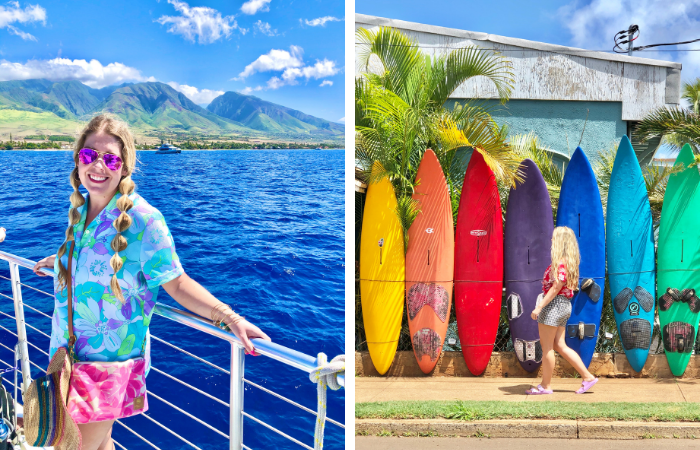 Island Dress Code
I think most vacation destinations have their own personality style wise, especially if the majority of travelers visit from a concentrated area (you know what I'm talking about if you've visited the 30a area of Florida or places like Hilton Head or Palm Beach where everything is very preppy and Southern). But since Hawaii is very much an international destination, it's a pretty eclectic place. Things are very casual and laid back and you're likely to see people wearing pretty much everything, but when in doubt…dress down. Shorts and slippahs (flip flops) are respectable pretty much anywhere. Even the fanciest restaurants will only have a "resort wear" dress code, which basically means "try not to look like you just came from the beach." Khaki shorts and aloha shirts for men and sundresses for ladies are about as fancy as you'll ever need to get in Hawaii. 90% of your vacation can be spent in a swimsuit.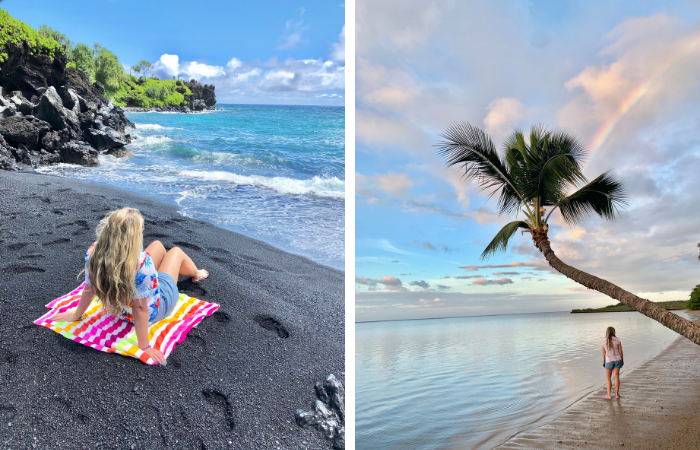 What to Wear in Hawaii
Now that you've got the gist of what the weather and vibe of Hawaii is like you should have a pretty good idea of what to pack. But I still get questions about what to pack or wear for specific occasions, so here are my recommendations for what to wear in Hawaii for 7 common scenarios:
What to wear in Hawaii…for hanging around the resort: The most stylish looking I ever see people in Hawaii is usually hanging around the big fancy beach resorts. It's partly because 5 star resorts attract a certain type of people, but also because resorts are where you wear your…well, resort wear! If you've got a suitcase full of cute clothes and chic swimwear, the resort and the touristy areas are where you're going to want to wear it. Sundresses, rompers, floppy sun hats, cute sandals, you know the drill. So whether you're lounging around a cabana poolside, hitting the beach bar, or having a nice dinner, around the resorts and resort areas are where you'll see people the most "dressed up" in Hawaii.
My #1 secret for what to pack to wear around the resort (anywhere in Hawaii actually) is the perfect coverup. In fact, my life is pretty much a mission to find the perfect coverup. Here's some math for you: you'll be in a swimsuit about 90% of the time you're in Hawaii, but a good bit of that time you won't actually be in the water or laying out in the sun. You're going from your hotel room to the pool, or stopping by a local cafe for breakfast before you head to the beach, or running into a market for snacks in between snorkeling and driving to another part of the island to see sunset, or hopping from beach to hidden pool along the road to Hana. Basically there's a lot of time where you always want your swimsuit on because you're about to get in the water but you also want clothes on.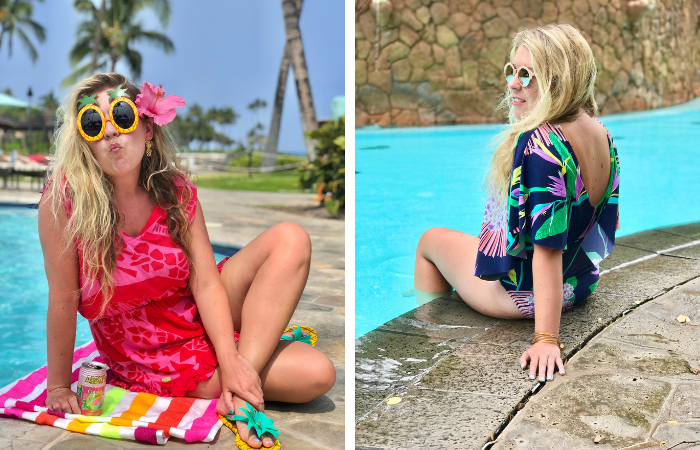 When you're headed out in the morning, you won't think much about putting shorts and a shirt over your dry suit, but as you're in and out of the water throughout the day, you're going to want something that's light and airy to pull on over your head. Whether you're at the resort, running from the beach/pool up to the pool bar for drinks, or stopping by a food truck after a morning snorkeling, you're going to want something that's easy to throw on over a wet swimsuit without having to put clothes on. I speak from experience.
Okay, that's a lot about coverups but seriously…it's the thing I tend to wear the most when I'm in Hawaii and also the thing I'm always searching for the "perfect" one. I usually always pack a few options to take with me, but I end up finding better stuff once I'm on island.
What to wear in Hawaii…for going to the beach: If you're staying at a resort on the beach, you pretty much just put your swimsuit on and head on down, but if you're staying in a house or condo where you're packing up the car to drive to a beach (or just heading out to explore different beaches from where you're staying), you'll probably want to dress a bit differently. Read above about finding the perfect coverup because that 100% applies here. If I start the day wearing shorts and a tee shirt over my swimsuit, I'll at least bring a coverup with me to put on when I get out of the water later. I always like having a set of dry clothes to throw on because I'm usually stopping to get snacks/shave ice/dinner/a new book to read before heading back to wherever I'm staying. Also, if you're going to be out in the sun a lot (or doing something active like surfing, paddle boarding, or snorkeling), a sun shirt/rash guard is a must. And don't forget the flip flops, hat, sunglasses, beach bag, etc.
Side Note: If you're looking for a rental car for your trip, I LOVE Discount Hawaii Car Rentals. They're seriously the only company I ever use. They'll give you the very best prices, you don't have to reserve with a credit card or pay until you show up, you can cancel and re-book anytime if you find a better rate, and they usually have a special that adds additional drivers for no fee. It's a no brainer. Click here to check rates for your trip.
What to wear in Hawaii…for snorkeling: If you're snorkeling from the beach, you don't really need anything special, but mostly I get asked about what to wear (or take with you) snorkeling when going out on a snorkel excursion on a boat. Here's my routine: I wear my swimsuit, a pair of quick dry shorts, a long sleeve rashguard, and flip flops when I show up. Most boats don't want you to wear any shoes on board so stick those in your bag. If the boat is loading from the beach (assume you'll get wet from the waist down), I take off my shorts before I get on so I'm not starting the trip off cold and wet. I'll wear my shorts on the boat, but I usually take them off before I get in the water. When I'm done snorkeling, I take off my rashguard, dry off with my towel (bring at least one for every person!) and then wrap up in a beach blanket (a thin blanket/towel I bought in Hawaii that I use way more than I ever thought I would). Once I'm dry (and warm) I'll put on a dry coverup or shorts and tee shirt. After writing this, it's now obvious that I spend a lot of my life avoiding being cold ; ) But trust me…people think "oh it's Hawaii, it's hot and sunny and I'll just run around in my swimsuit" but once you get out of that 75 degree water, the boat takes off, and the wind picks up…you'll be wishing you had warm, dry clothes. And maybe even a jacket haha. Keep in mind: most snorkel tours are in the morning because ocean conditions are calmer so it's cooler plus they usually serve a light breakfast/lunch after snorkeling so you can be on the boat for quite a while after you're finished snorkeling.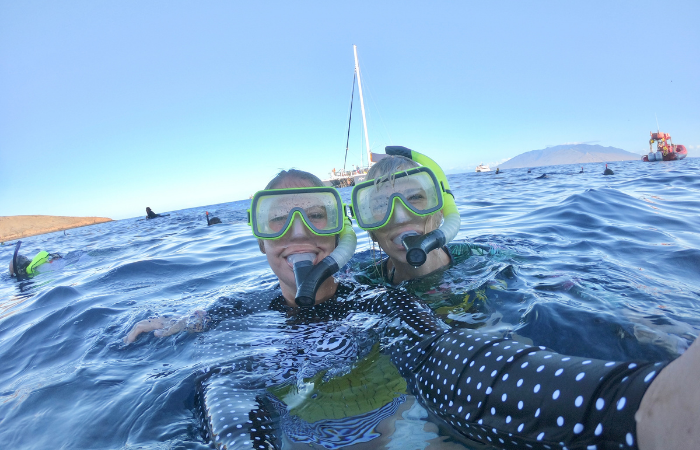 Besides what I mentioned above, you'll want: hat (baseball cap kind not floppy kind that will blow away) and sunglasses, reef safe sunscreen (although the boat will most likely provide some), extra dry towels in the car for after, motion sickness meds, a waterproof case for your phone or a GoPro if you plan to take photos, and cash to tip the crew!
What to wear in Hawaii…for hiking: I'll be honest upfront here…I'm not an avid hiker. I don't really hike for enjoyment, I hike because there's an amazing view, and it's not possible to drive to get to it. So if you're a super experienced, avid, hiked Kilimanjaro on your honeymoon type of hiker, you should probably ignore my advice. But I feel like it applies to 99% of people that "hike" in Hawaii. I don't think you need "hiking boots" or shoes or whatever they're called. Hawaii is not exactly a hidden destination and most of the best trails are pretty heavily frequented and maintained so you don't need real heavy duty footwear.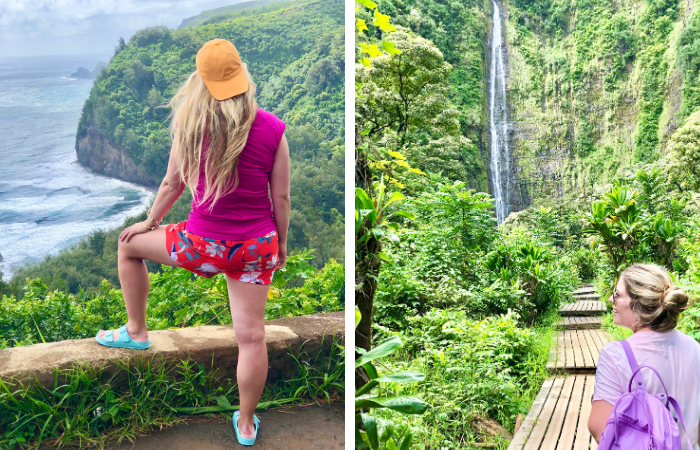 A lot of the trails tend to be muddy (or require crossing a stream), so I prefer Chaco/Keens/Teva sandals that can be washed off (but are still strapped to your foot). Clothes wise, I mostly just hike in shorts and a tee (I think it's a bit warm for leggings but I see some people wearing them). A backpack is a must…you don't want to be carrying around a purse or a tote bag. A lot of hiking trails are in jungly areas (where it tends to rain more) so a lightweight rain jacket is also a good idea. Pack: water, bug spray, sunscreen, guidebook, hat, sunglasses, snacks, etc.
What to wear in Hawaii…for Haleakala or Mauna Kea Summit: If you're planning to go up to Haleakala (Maui) or Mauna Kea (Big Island), you'll need to dress warm, especially if you're going for stargazing or for sunrise since it'll still be dark when you go up. And I don't mean cold for Hawaii. It's not uncommon for it to be in the 20s and 30s at that elevation (Fahrenheit). and is pretty windy so it feels even colder. Wear long pants for sure and layer up on top (you'll want a fleece jacket at LEAST).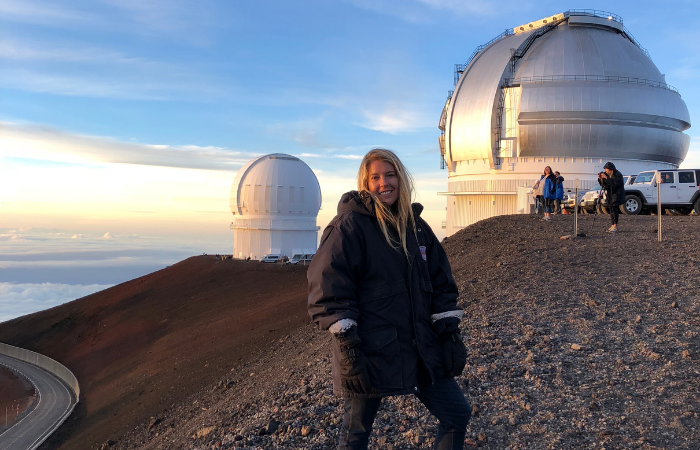 I always pack a hat and gloves and warm socks plus take a beach blanket to wrap around myself to cut the wind. I know this probably sounds overly dramatic, but here's the deal: 1) when you get in your car at your resort it'll be in the 80s and when you get out of your car at the summit it'll be in the 30s. Yikes. 2) It's usually pretty windy so it feels much colder than the actual air temperature. 3) You're not in and out of the car quickly. You'll arrive at the summit when it's still dark and you'll have to wait 30-60 minutes for sunrise to start. 4) You're not moving around-no hiking required-you're just standing still.
What to wear in Hawaii…for island exploring: If you're just out and about around the island, sightseeing and what not, you'll want to wear clothes that are cool and comfortable. Casual "knock around" clothes are what I end up wearing most often and depending if I have a lot to carry with me (book, water bottle, sunscreen, etc) I either like a small, lightweight backpack or a crossbody bag.
What to wear in Hawaii…nice dinner or a luau: Most restaurants in Hawaii are pretty casual (and even the nicer ones it's okay to wear nice shorts and a top), but I usually like to wear a cute sundress and sandals just because it's fun. Also, anytime I'm out at night (especially if I'm going to be on or near the water) I either like to wear something with sleeves or take a light sweater. Island breezes are no joke! For a luau…you will literally see people wearing anything and everything. Some people like to get dressed up in aloha wear and treat it like a special occasion and some people like to go casual.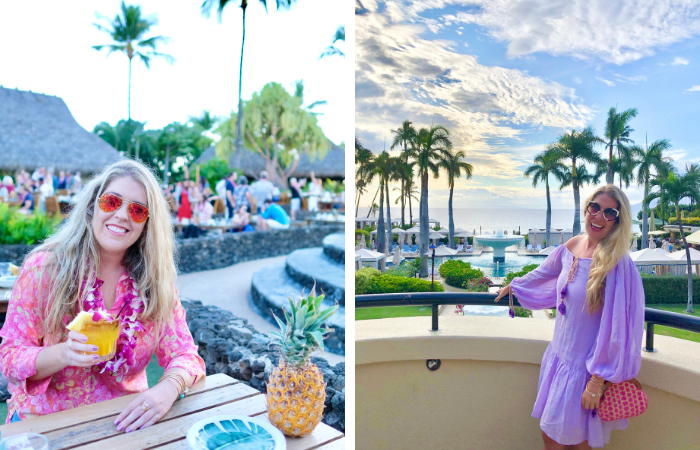 Now that you've got the lowdown on what to wear, it's time for the fun part…shopping! Everybody has their places they like to shop at home or online, but I thought I'd share some of my favorite places to shop IN HAWAII.
My Favorite Places to Shop in Hawaii
Target: Starting out with the obvious one. But Target in Hawaii is different! While summer stuff is seasonal on the mainland, they stock it all year round in Hawaii stores and they have a LOT of it. TONS of swimsuits, coverups, beachy clothes, hats, bags, etc. There are currently Target stores on Oahu, Maui, and the Big Island (Kona), and there's plans to build one on Kauai.
Whalers Village (Maui): Right on Ka'anapali Beach, Whaler's Village is the best overall shopping spot on Maui. It's got some larger chain stores (Lilly Pulitzer, Lululemon, Sephora),all the major surf shops (Billabong, Roxy, Rip Curl, etc.), and some local Hawaii-centric shops (Blue Ginger, Olukai, Sand People, etc.). A lot of stores have Hawaii exclusive merchandise (Lily Pulitzer, Lululemon, Alex and Ani, Pandora, etc.). Olukai is a must for shoes and Sand People has everything from jewelry to accessories to housewares (most of it from local artists).
Ala Moana (Oahu): One of the largest and most luxurious outdoor shopping complexes in the world. It has everything you'd expect from a major mall plus some local shops and some international brands who have their only American presence in Hawaii.
Most of the places I like to shop in Hawaii are small boutiques or local shops that carry a lot of local artists or brands that you don't find a lot of places on the mainland (at least not in Oklahoma ; ) Here are a few places I like:
Maui
Wings (Paia)
Nuage Bleu (Paia)
Sand People (Ka'anapali)
Bikini Market (Wailea)
Oahu
Bikini Bird (Kailua & Waikiki)
Guava Shop (Kailua & Haleiwa)
Kauai
I Heart Hanalei (Hanalei)
20 Things to Pack on Your Hawaii Trip
A quick Google search (hey maybe that's how you got here!) will pull up endless Hawaii packing checklists with every little thing you could possibly need for your trip.
Okay, this isn't a comprehensive Hawaii packing list (I'm sure you don't need someone to remind you to pack your underwear and deodorant ; ) but here are 20 somewhat specific things that you'll definitely want for your trip to Hawaii: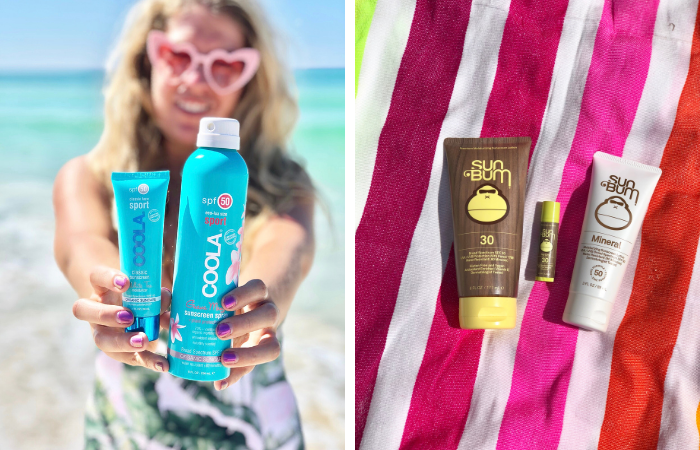 Reef Safe Sunscreen: Starting Jan 1, 2021 Hawaii became the first state to ban the sale of sunscreen containing the chemicals oxybenzone and octinoxate. In October 2022, Maui took it a step farther and banned any sunscreen that's not mineral based.
So basically on Maui, you're only going to be able to find zinc based (white) sunscreens. On the other islands, you'll be able to find some clear sprays (like Coola) that don't contain those two chemicals, but they're usually going to be more $$ than your usual grocery store brands on the mainland.
So if you're going to want something else, you'll need to bring it from home. The whole point is they want the hordes of tourists to stop using those sunscreens that are actively killing the reefs. But that's up to you.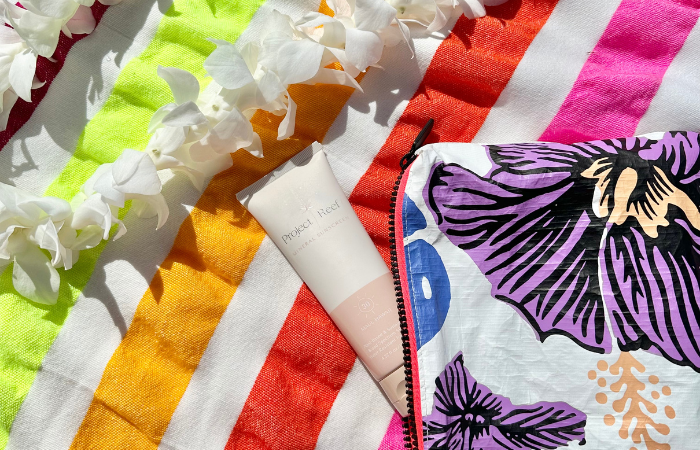 Once you arrive in Hawaii, there are TONS of reef safe and reef friendly sunscreen options to choose from, but if you like to have everything together before you go, these are the sunscreens I like:
This Coola organic clear spray is "reef friendly" (meaning it doesn't contain oxybenzone and octinoxate) and is usually easy to find in resort areas on Oahu, Kauai, and the Big Island.
This Project Reef mineral lotion is "reef safe" (meaning it's zinc based) and goes on white but rubs into your skin pretty well. It's available in a lot of places on Maui and it's expanding to other islands.
Bug Spray: Hawaii isn't like a lot of island destinations where the mosquitoes are super bad, but there are a few places where they can be more prevalent. You won't see them at all around any resort areas or beaches, but if you get off the beaten path in the jungle or rainforest, sometimes they like to come out and play. If you're planning to drive to Hana (on Maui), it's a good idea to have some bug spray with you (especially if you're going to do any hiking). To give some perspective…I've never been bothered by mosquitoes (I honestly don't think I've ever even seen any) hiking in the jungle around Hana, but I also rarely ever get bit by mosquitoes. HOWEVER, I have friends who have been EATEN UP after just a few minutes of hiking near the car so it's good to be prepared.
Motion Sickness Medication: I've come to realize that a lot of the "must do" activities in Hawaii are challenging if you're prone to motion sickness. Obviously you'd be prepared for anything on a boat, but also things like driving the road to Hana or going up to Haleakala (both on Maui) can cause major motion sickness for some. Be prepared before you arrive (nothing is worse than looking for meds when you need them!) with medication or wristbands.
Reusable Water Bottle: This is probably the #1 thing I recommend taking with you to Hawaii! It's nice to have on the airplane plus it'll save you from having to buy a case of bottled water and throwing away all of that plastic.
Reusable Tote Bags: Did you know Hawaii has banned plastic bags? Most grocery stores have paper bags, but stores like Target and Walmart don't provide bags at all (they have reusable ones that you can buy at the check out). I like to pack a couple of tote bags and I'm always surprised how much I end up using them. They're especially good for toting stuff to the pool or beach.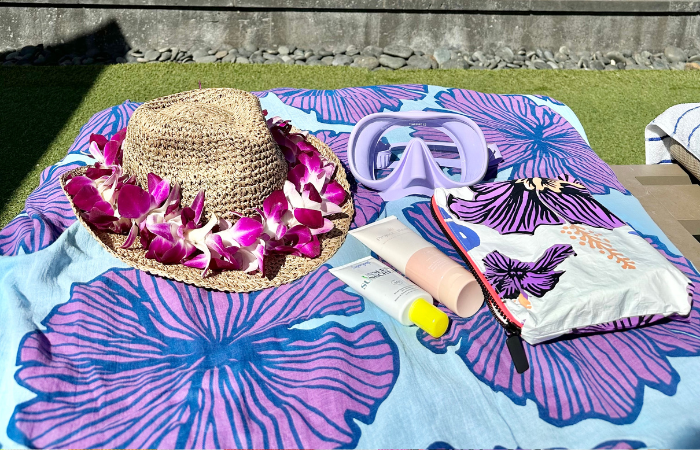 Plastic Bags/Ziploc Bags: As mentioned above, you won't find plastic bags in Hawaii and sometimes they're handy to have around. I always like to have one in my beach bag to either bundle up a wet swimsuit or for collecting trash. Plus a few ziploc bags are always convenient to have around.
Reusable Straws: Hawaii is becoming a more and more environmentally friendly destination and one of the most effective swaps you can make is cutting out single use plastic straws. More and more places don't have straws or have made the switch to paper straws. Yuck. If you're picky about straws like I am, it's nice to have your own.
Underwater Camera Case/GoPro: So many of your vacation memories in Hawaii will happen in and around the water so investing in a decent underwater camera or phone case is a smart move. It's not so much about having the camera to get pictures of fish or coral while you're snorkeling, but more so you can have photos and videos of the family while you're snorkeling, while you're out on the boat, while you're playing in the waves, while you're going down the pool slide, etc.
You spend so much time in the water in Hawaii and it's a shame to miss out on capturing all of those memories just because you don't want to risk getting your phone wet.
And on that note, yes I use my phone. I've tried a lot of different set ups for underwater photos (I wish I had all that money back I've spent trying to make the latest GoPro model work for me!) and my FAVORITE tried and true set up is an AxisGO underwater housing for my phone. This is the general kind but MAKE SURE you get one that fits YOUR iphone model.
I know it's not cheap, but it's so easy and convenient to pop your phone into it, take amazing photos and videos, take it off and then EVERYTHING IS ALREADY ON YOUR PHONE. No messing around with a GoPro making sure it's charged and actually on and shooting and then trying to sync to your phone.
If you want to get really fancy, you can also buy the dome attachment so you can get those half under half over water shots.
Flotation Strap: Whatever underwater camera/case apparatus you're planning to use, it's a good idea to have a flotation strap to attach it to. The water is so clear in Hawaii that it's easy to forget how deep it is and if you drop your GoPro or phone down at 20+ feet, that's going to be tricky to get it back.
Flashlight/Headlamp: This just might be the most obscure thing on this list, but if you're planning on doing any hikes before sunrise (Lanikai Pillbox or Kokohead on Oahu are popular ones) this is a MUST. Some people don't realize that hiking up somewhere to watch sunrise means you'll be hiking in the dark ; ) I've used it at Hawaii Volcanoes National Park, Haleakala National Park, and in the parking lot of the resort many times ; )
Chargers and Extra USB Cords: This is always the thing I'm scrambling around for at the last minute. I like to have an extra long cord for the hotel room because you never know where the outlets will be plus an extra USB/charger for the car.
Battery Pack: I NEVER travel without a battery pack. I've tried quite a few different ones, but this is my go to. It doesn't require any cords and it plugs right into the wall to charge. It's got several different adapters and I can charge my phone, iPad, Kindle and GoPro from it. Seriously, it is a GEM.
Books & Magazines: Excessive amounts of reading is probably the #1 thing I like to do on vacation. I've begrudgingly moved to a Kindle when I travel so I'm not schlepping around 5-6 books in my suitcase, but if you like physical books, plan to take a few with you. There's a surprising lack of places to find books in Hawaii (Target is about the best place you'll find).
Sunglasses: This seems like an obvious suggestion, but it's something that so many people forget (especially if you're traveling during the winter months.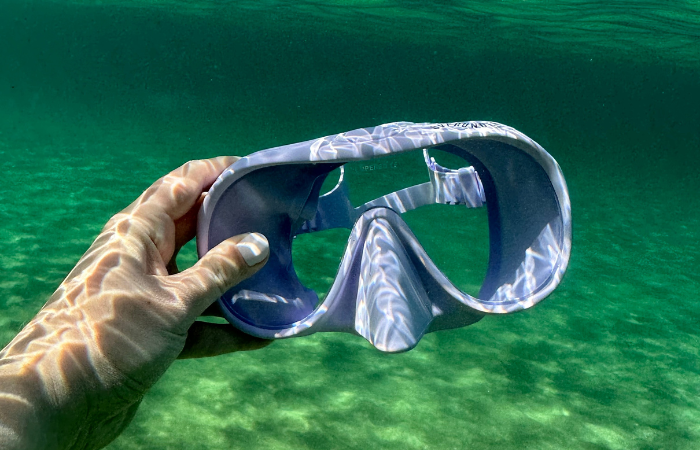 Swim Goggles or Mask: You don't need to take your own snorkeling gear to Hawaii (it's easy enough to rent or buy there), but a small pair of goggles or a mask (especially if you have a prescription or a nice one) is easy enough to throw in your suitcase.
At Least Two Swimsuits: Pack at least two swimsuits so you'll always have a dry one to put on!
Lightweight Rain Jacket: You don't see those famous rainbows without a little rain and depending on the time of year you're traveling you may see a few showers. It rains more often in the winter months and while the resort areas of most islands (usually built on the dry side of each island) don't see as much rain, if you're going to be venturing off into the jungles and rainforests it's always a good idea to pack a lightweight rain jacket.
Water/Reef/Hiking Shoes: Unless you're planning on doing some heavy duty hiking, I don't think most people need hiking boots for Hawaii. 90% of the most popular hikes you'll do are more muddy than anything (or will require wading through a few streams) so I prefer to have a water shoe/sandal like Chacos, Keens, or Tevas that straps onto my feet instead of hiking or athletic shoes. You'll also get good use of them if you're at any rocky beaches. And if you get a type that doesn't have a piece between your toes, you can wear them with a thick pair of socks for going up to Haleakala or Mauna Kea summit (what a lewk I know ; )
Backpack: A lot of daytrips or adventures seem to require a lot of "stuff" and a lightweight backpack is usually the best way to tote everything around.
Beach Bag: This is always one of the last things I remember to throw in my suitcase. If you're staying at a resort where you'll be at the pool or beach a lot, you may want a different type of bag than you'll use for when you're out exploring the island. I like an easily packable tote bag.
Here's one more really important thing you need to know before your Hawaii trip…
Reservations You Need to Make BEFORE Your Hawaii Trip
You've got your airfare, hotel, rental car and your big activities booked, so you should be good to go, right? Wrong!
Travel is BOOMING in Hawaii so a lot of state and national parks used the closure and reopening to institute reservation systems at some of the island's most popular spots to make things a little more sustainable.
That means that there are now over half a dozen sites (beaches, trailheads, etc.) that require advance reservations. And some sell out well before you arrive on the island so you really need to have some sort of a plan.
I recently saw somebody in a Hawaii travel group post in a panic that they didn't know they had to make reservations for things in advance…they thought they could just show up and "go with the flow." I was tempted to say, well, "as long as the flow doesn't take you somewhere that requires reservations, you can!" ; )
But I don't want YOU to be that person, so I've pulled together a list of all the places you need to reserve entry in advance (plus all the details on booking windows, price, links, etc.) and a handful of popular tourist hotspots that book out really far in advance too.
Haleakala National Park (Maui)
To visit Haleakala National Park for sunrise at the summit, you must make reservations in advance here.
Reservations are required to enter the park gates between 3AM and 7AM (sunrise hours).
Online reservations are $1 per reservation/vehicle PLUS you'll pay the park entrance fee of $30/vehicle when you arrive (National Park annual passes are also accepted at the gate).
The reservation booking window opens 60 days in advance at 7AM HST. There are also a limited number of tickets released two days before.
You can make one reservation every three days with the same account. So if you want to make reservations for back to back days (in case of weather/conditions), you'll need to do so with separate accounts (email addresses).
If you can't get reservations for sunrise, you can enter the park anytime after 7AM without reservations. The summit is spectacular during the day and you don't need reservations for sunset.
I strongly recommend creating an account before and making sure you're logged in at 7AM HST because it's not uncommon for reservations to sell out quickly.
Waianapanapa State Park (Maui)
To visit Maui's famous black sand beach at Waianapanapa State Park on the Road to Hana, you must make reservations in advance here.
Reservations are required to visit the beach and are distributed in windows from 7AM-10AM, 10AM-12:30PM, 12:30PM-3PM, and 3PM-6PM. And they are pretty strict about exiting by the end of your window time (you can arrive anytime within your window).
It's $5/person to enter plus $10/vehicle to park and those fees are paid when you book your time slot.
Reservations open up 30 days in advance.
Iao Valley State Park (Maui)
To visit the lush, green mountains and hike at Iao Valley State Park, you must make reservations in advance here.
Reservations are offered for 90 minute time slots beginning at 7AM and ending at 6PM. They ask that you arrive within the first 30 minutes of your time slot.
Entry is $5/person plus $10/vehicle to park.
Reservations open up 30 days in advance.
Diamond Head (Oahu)
To hike to the top of Waikiki's famous Diamond Head, you must make reservations in advance here.
Reservations are offered in two hour increments beginning at 6AM (6AM-8AM, 8AM-10AM, etc.) and ending at 6PM. If you're parking onsite, they ask that you arrive within the first 30 minutes of your reservation window.
Entry is $5/person plus $10/vehicle to park.
Reservations open up 30 days in advance.
Tip: I recommend booking one of the first two time slots because there isn't much shade on this hike and it gets pretty hot.
Hanauma Bay (Oahu)
To snorkel at Oahu's pristine Hanauma Bay, you must make reservations in advance here.
Entry times are staggered in 10 minute increments from 7AM to 1:20PM with roughly 1000 slots being assigned in advance every day.
Reservations can be made two days in advance and they open at 7AM HST. They're usually gone in minutes (if not seconds).
If you're unable to get an advanced reservation, you can try for a day of, walk in ticket. They open at 6:45AM and they only have a limited number available. Everyone in your group needs to be present when you purchase your tickets in person.
There are no reservations for parking and it's first come, first serve. $3/vehicle.
It's $25/person to snorkel at Hanauma Bay (12 and under, active military, and locals with HI ID are free).
The Hanauma Bay Nature Preserve is open Wednesday through Sunday (CLOSED MONDAY AND TUESDAY) from 6:45AM-4PM. Last entry is at 1:30PM, the beach is cleared at 3:15PM and you have to leave the facility by 4PM.
Jellyfish patterns can also affect whether or not the bay is open so double check the day before/day of.
USS Arizona at Pearl Harbor (Oahu)
If you want to take the boat tour at Pearl Harbor out to the USS Arizona, it's recommended to make advance reservations here.
Online reservations are guaranteed a specific boarding time to go out to the USS Arizona. If you're unable to get an advance reservation, you can wait standby when you arrive. The line could be short (15 minutes or so) or long (hours) and it just depends on the day (if they're having problems with the loading dock sometimes they don't take many from the standby line) and the time of day.
Reservations are supposed to open up 60 days in advance, but keep an eye on your exact dates, because lately they've actually been opening up about 57ish days in advance???
They also release a small batch of tickets the day before.
The boat ride out to the USS Arizona is free, but it's $1 to make the reservations online.
They recently started charging $7/vehicle for parking at Pearl Harbor.
Haena State Park / Kalalau Trail (Kauai)
If you want to hike Kauai's famous Kalalau Trail, you must make advance reservations here.
You've got three options here:
1) Parking & Entry: This is the most flexible option and also the most limited. THESE RESERVATIONS SELL OUT IN LESS THAN A MINUTE. There are three time slots available: 6:30AM-12:30PM, 12:30PM-5:30PM and 4:30PM to sunset. You can purchase multiple time slots if you want to stay longer. It's $10/timeslot (parking) plus $5/person and you have to reserve every person when you initially book. Everybody has to arrive in the same car and your ID needs to match the reservation.
2) Shuttle & Entry: If you can't get parking at the trailhead, there's also a shuttle option. Shuttle reservations are $35/person (16+), $25/person (ages 4-15), 3 and under can ride free. The shuttle runs every 20 minutes 6:20AM to 6:40PM.
3) Entry Only: If you're a Hawaiian resident (with HI ID) or someone WITH a Hawaiian resident, you can purchase entry only for $5/person with no advance reservations. Also, if you're walking or biking to the trailhead you can do this option. But there is NOWHERE to park in the area to walk in. So this really only works for those with bikes or who are staying close enough to walk. They will tow your car if you park outside the designated areas.
The reservation window opens 30 days in advance at 12AM HST. The parking & entry option usually sells out in a minute, but the shuttle availability will last longer.
There are a TON of FAQs here including the possibility of snagging a canceled reservation.
Other Things to Book in Advance
Hawaii is a busy place these days! Besides the state and national parks above, here's a handful of miscellaneous things you should make reservations for in advance (if they're on your radar):
Mama's Fish House (Maui): The iconic spot is the most popular restaurant in Hawaii and they've been opening reservations (and selling out) 4-6 months in advance. You can call and get on the waitlist for one day or you can set notifications on OpenTable to alert you for cancellations every day of your trip. Most people have pretty good success on OpenTable.
Old Lahaina Luau (Maui): Honestly, any luau you're planning to attend you should book early, but most people are usually shocked how far out the Old Lahaina Luau books out. Book it as soon as you know your dates (I think they open at the six month window). They also have a waitlist.
Kualoa Ranch UTV Tour (Oahu): Everybody loves Jurassic Park so getting to ride UTVs where they filmed the movies is very popular. The ranch offers a lot of different tours but the UTV tours usually book out a couple of months in advance.
Spa Reservations: If you're staying at a resort with a spa (or planning on visiting one), don't wait until you arrive to make your reservations. I'd make them at least a month in advance.
Tee Times: Same for golf, reserve your tee times well in advance.
Dining Reservations: Any "fancy" or resort restaurant is likely to be booked up these days so if you like having a nice dinner every night, make your plans in advance.
Save
Save
Save
Save
Save
Save
Save
Save
Save
Save
P.S. Thanks for sticking around and reading this whole post! If you have ANY questions about planning your trip to Hawaii, you can join my free Facebook group here. I'm there answering questions every day and there are 7500+ other friends who have a ton of Hawaii information to share!
Also, if you want to follow along on my travel adventures in real time, you can follow me on Instagram (@caitylincoln). My post captions are full of travel tips and I have a ton of story highlights and videos with great info. And please share my account with your friends that are headed to Hawaii! Your support really helps me keep this blog running!