5 Day Oahu Itinerary: See the Whole Island BEYOND Waikiki
If you're going to Oahu and you're feeling a little overwhelmed with everything there is to see and do, this post is for you!
I've put together a 5 day itinerary for Oahu that covers a good mix of all of the "must sees" plus some of my favorites.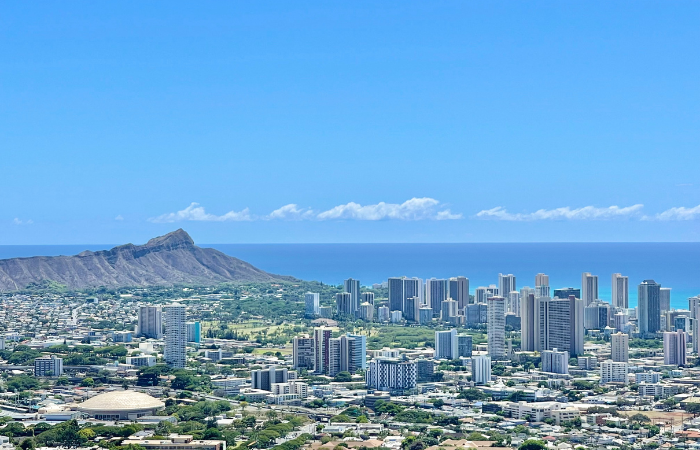 The details…this itinerary is five full days not including travel days (so perfect for a six night trip). And it kind of assumes that you're using Waikiki as a home base to explore the island.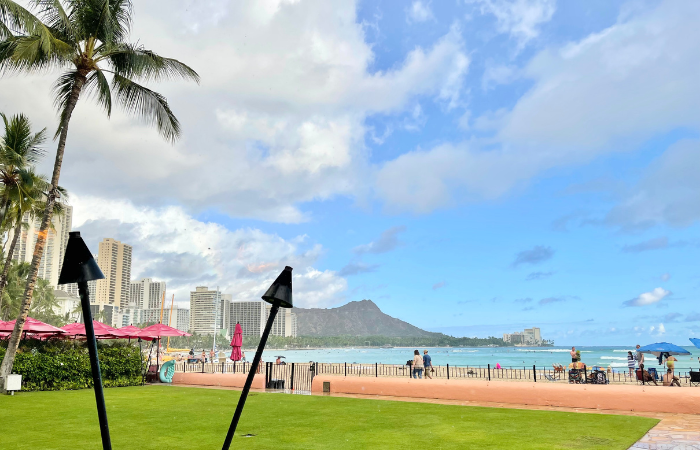 5 Day Oahu Itinerary

Most flights to Oahu coming from the US mainland arrive by mid afternoon and since it's not a super quick flight, I usually like to just spend the first day getting acclimated (getting a rental car, checking into your hotel, finding some groceries, etc can take some time), just hanging out at the resort pool and beach, and having a sunset dinner before early to bed because of the time change.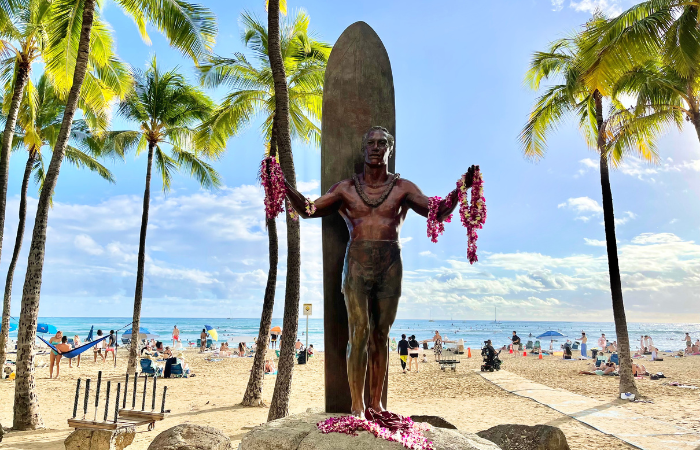 Day 1: Hike Diamond Head and Snorkel Hanauma Bay
Let's start the trip off with a bang and tackle one of Hawaii's most iconic sights. Waikiki is one of the most famous beaches in the world and the image of Diamond Head in the background is so iconic.
The top of the now extinct volcanic crater offers amazing views of Waikiki and Honolulu so it's no wonder it's one of the most popular hikes on the island.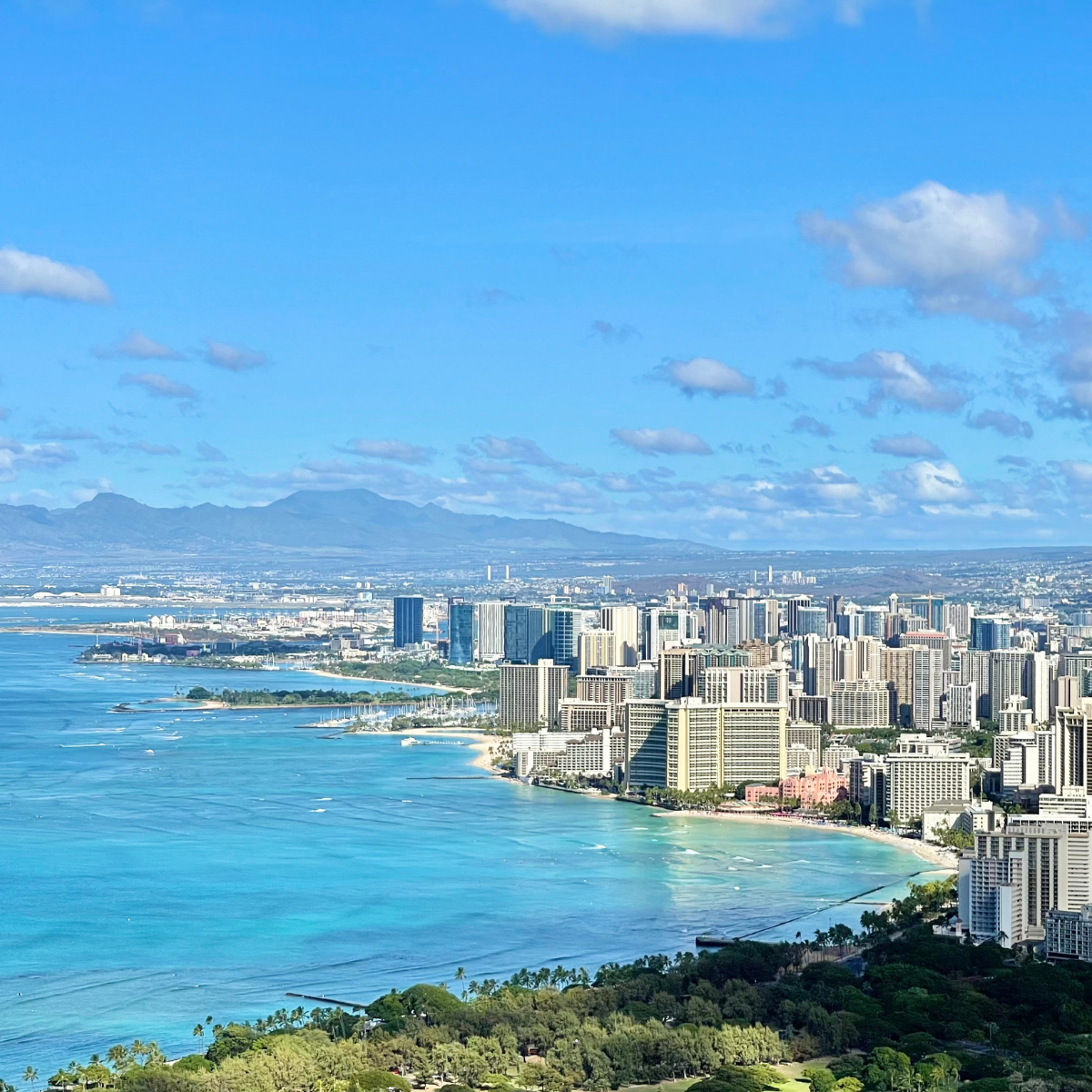 If you're not an avid hiker, this is one I still think you should do. And it's fairly accessible to all ages and fitness levels. Most folks should be able to make it to the top in 40 minutes or so even if you're in the greatest shape.
And it's definitely worth the push. The trail (while a steady incline) is fairly mild and well traveled and for a relatively short hike, it has a big payoff.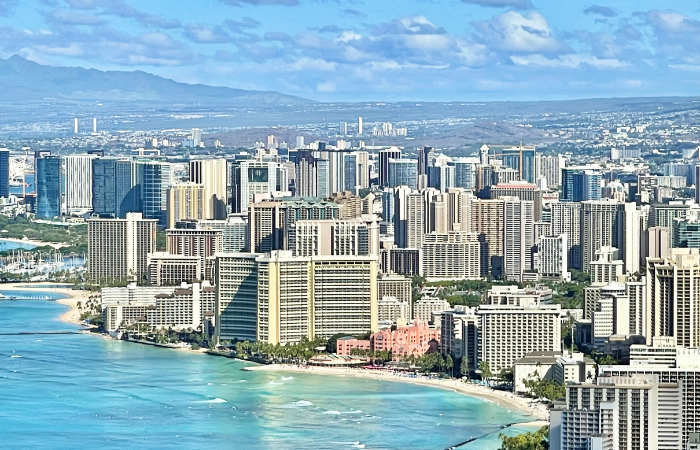 Increasing popularity has triggered a new reservation system, so you'll need to plan this one in advance.
Reservations can be made 30 days in advance here for either just entry or parking and entry. If you're booking the entry and parking options (what I would recommend if you have a car), reservations are made in 2 hour increments starting at 6AM (6AM-8AM, 8AM-10AM, 10AM-12PM, etc.) and you're asked to arrive within the first 30 minutes of your time slot. If you're just booking entry, reservations are made in hour increments starting at 6AM.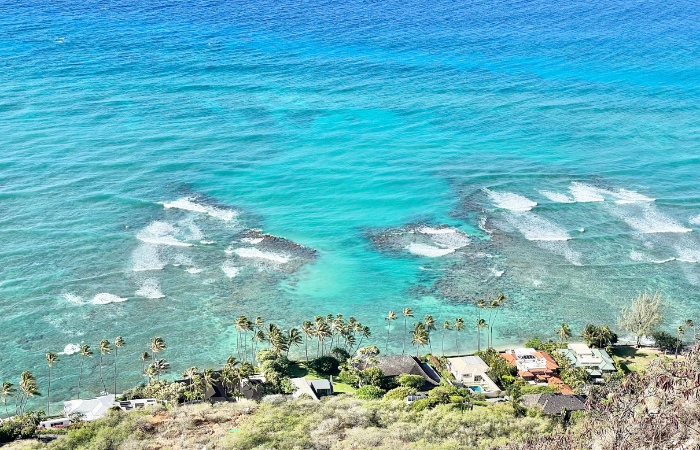 Entry is $5/person (whether you park, Uber, or hike in) plus $10/car for parking.
I highly recommend booking an early time slot as there is NO SHADE on this hike. And if you plan this for the first morning of your trip, that early time frame won't seem shocking at all since you won't be adjusted to the time change yet.
After you finish hiking Diamond Head, head to Sweet E's for breakfast. It's regularly rated as one of the best breakfast spots on the island and it's not terribly far from Diamond Head. It's a very low key local neighborhood place and they're best known for their stuffed french toast, but everything is good.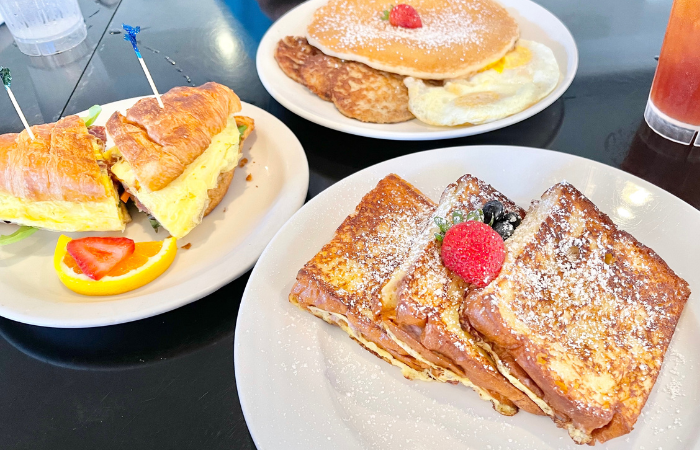 If snorkeling is on your Hawaii bucket list, you're going to want to check out Hanauma Bay. But the tricky part is you can't just show up whenever you want.
For starters, Hanauma Bay is CLOSED on Monday and Tuesday to give the reef a chance to rest. Daily hours are 6:45AM to 4PM (last entry at 1:30PM, they start to clear the beach at 3:15PM, and the gates at the parking lot are closed at 4PM). The entrance fee is $25/person (12 and under, active military, and local residents with Hawaii state idea are FREE).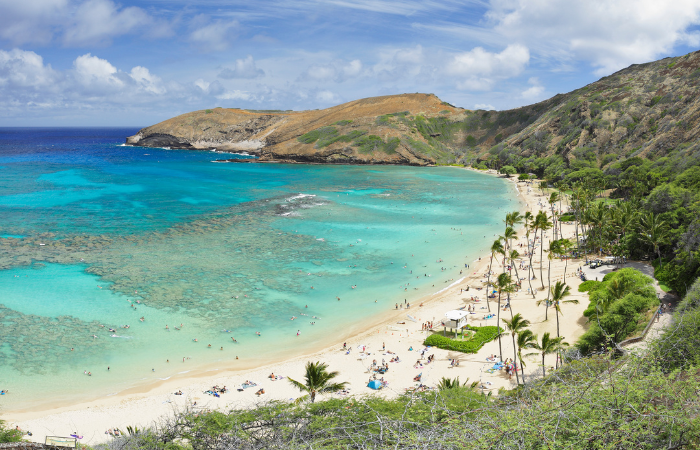 RESERVATIONS ARE REQUIRED for entry, and they book quickly. They can be booked online here at 7AM HST two days in advance. They're limited and are usually gone within 5 minutes (if not sooner) of the release time. Only 1400 people are allowed into Hanauma Bay each day (40 people every 10 minutes). Reservations are spaced in 10 minute increments throughout the day.
So if you're trying to work out the best timing here, you'll want to snag reservations for noonish so you'll have time to hike Diamond Head and enjoy breakfast, but still have plenty of time to snorkel and play at the beach before they clear out at 3:15.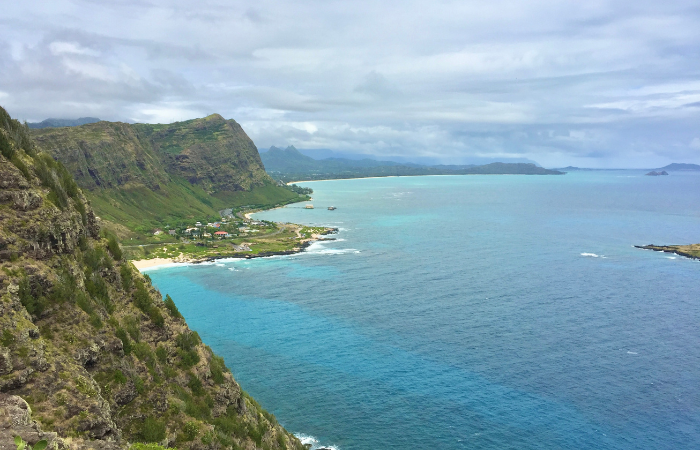 Whether you decide to snorkel at Hanauma Bay or not, you're definitely going to want to drive around the southeastern part of the island because it is sooooo scenic.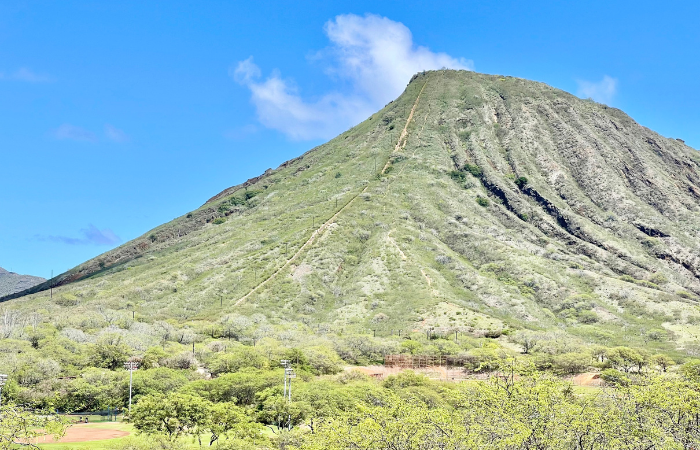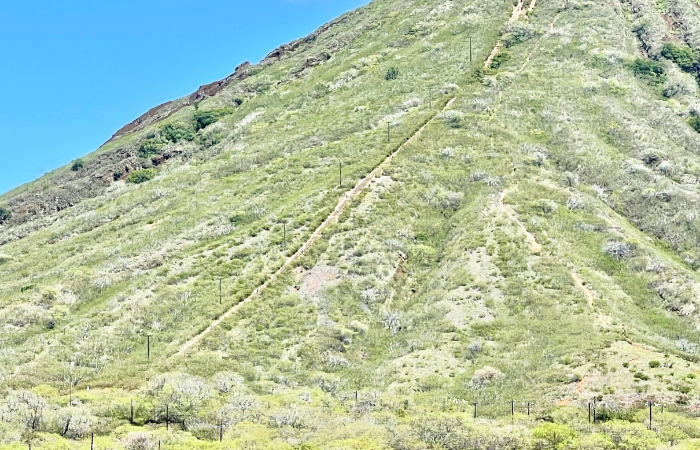 Pull over at the lookout to see Koko Head (now THAT is a steep hike!). The Lanai Lookout is a great stop too.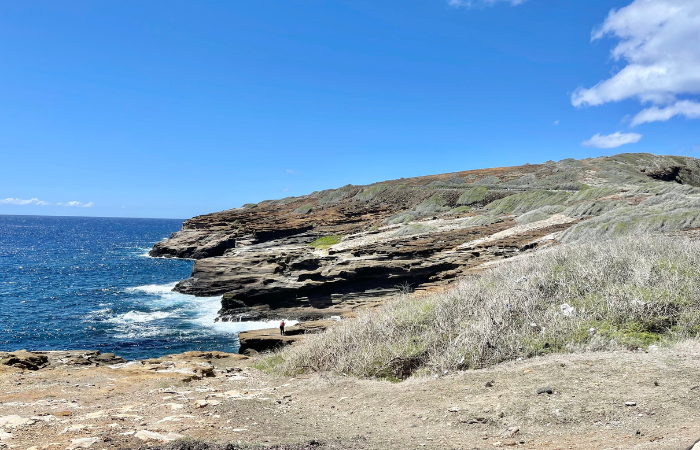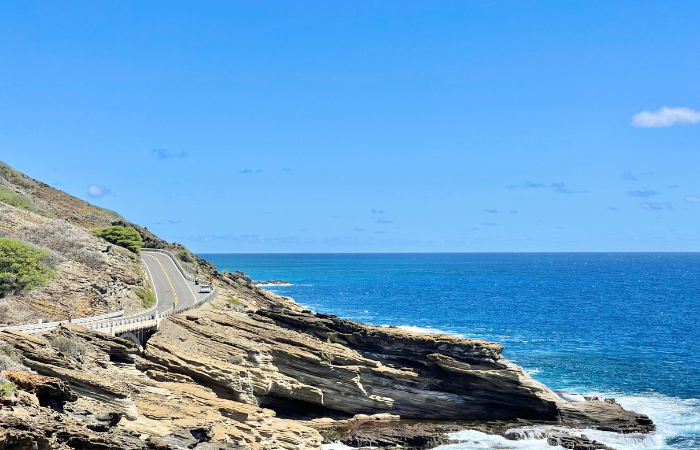 But the one you really don't want to miss is at Halona Blowhole. It's really something to see when it's going strong (better at high tide).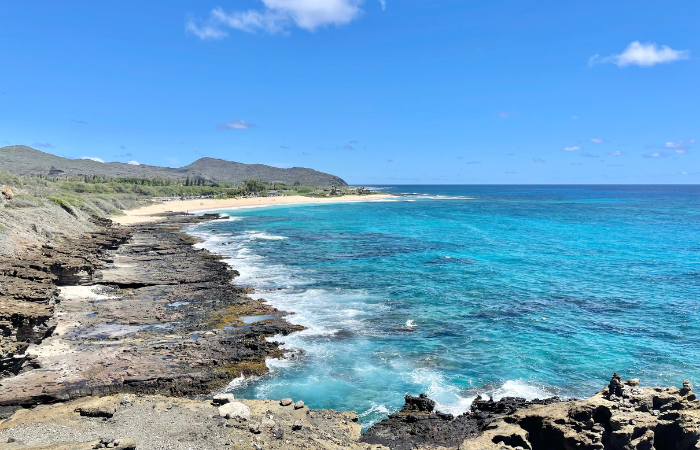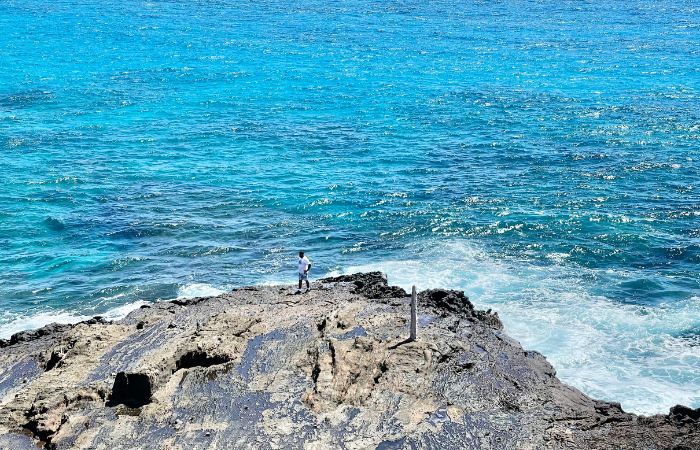 There are plenty of parking spots. If you passed on Hanauma Bay because of the logistics but you'd like to spend some time at the beach, there's a popular little cove beach just south of the overlook (you'll usually see plenty of people down there) that's pretty picturesque. No reservations required!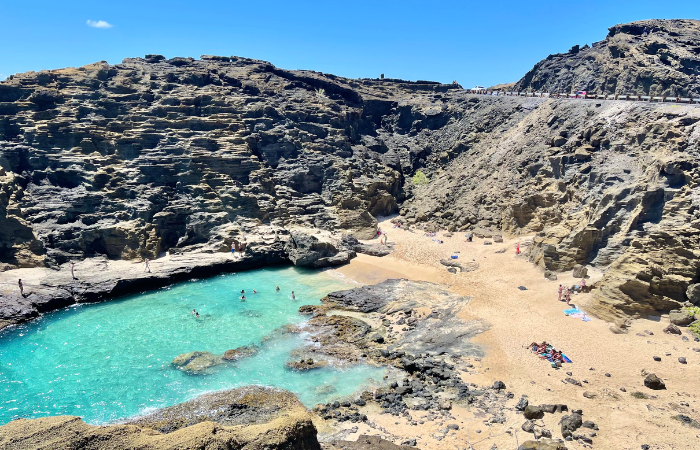 If you want more details about spots in this area (including more details about snorkeling Hanauma Bay) and a few more ideas of things to do, check out this post.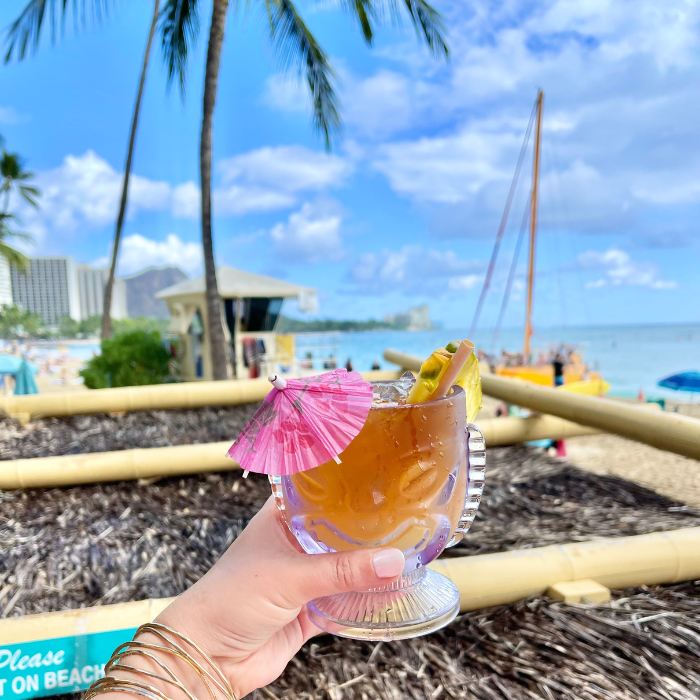 For dinner, make reservations at Duke's or House without a Key before sunset. They both have live music every night and you'll be treated to stunning views of Diamond Head in the distance. And you can tell people at the table next to yours that you hiked it this morning ; )
Day 2: Pearl Harbor & Iolani Palace
For a lot of people visiting Oahu, Pearl Harbor is their #1 must do. If it's a major driver behind your trip to Hawaii, you could plan to spend a FULL day here or even two (honestly, I don't know how people do everything in one day), but I'm going to keep this to a half day so you can squeeze a bit more in.
First of all, like a lot of other stuff nowadays, riding the boat out to the USS Arizona Memorial requires advance reservations.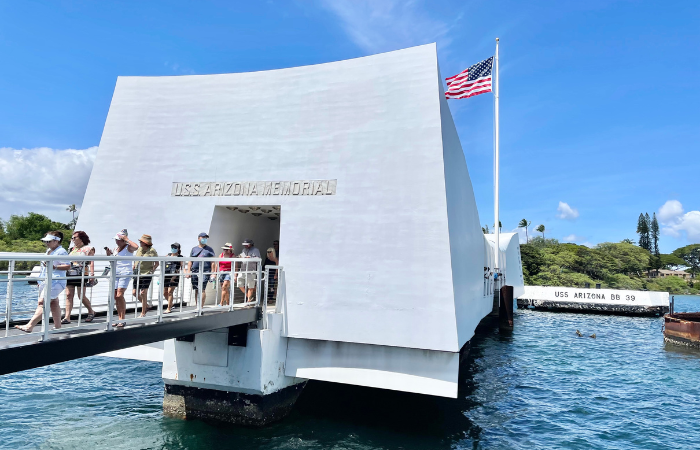 Tickets are free (there's a $1 service charge when booked online), but they're limited and sell out quickly. Tickets are released 8 weeks in advance at 3PM HST. If you miss that booking window, your only option is to show up the day of and wait in the standby line. On the day I visited, people who made standby for my tour time said they waited about an hour. I've heard of people waiting only 20 minutes and as long as 3 hours. So unless you're planning on spending the whole day here and don't mind waiting, you're going to want to reserve your tickets here in advance.
I would plan to grab an early breakfast near where you're staying and book one of the first tour times of the day. If you book your tour mid morning but show up earlier, you may get stuck with an awkward pocket of time where you don't have time to take the shuttle over to Ford Island to tour the USS Missouri or the Pearl Harbor Aviation Museum so you end up sitting around.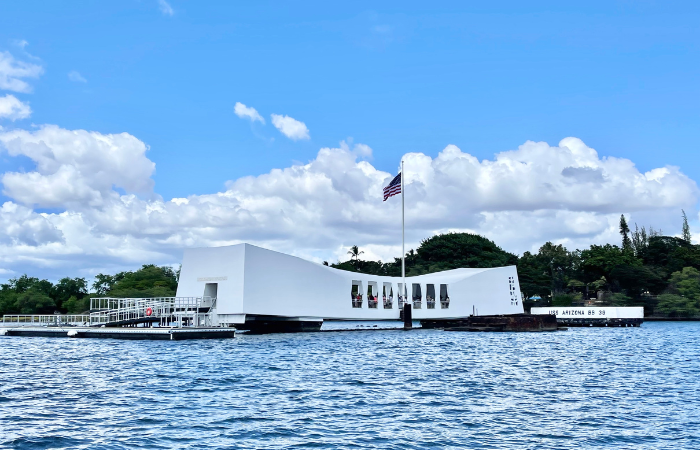 If you do the Arizona boat tour first thing, then you'll be able to go at your own pace afterwards and not be worried about missing your tour time.
Besides visiting the USS Arizona Memorial, there are three other big things to do at Pearl Harbor:
Pacific Fleet Submarine Museum (which includes access to the USS Bowfin) for $22/adult.
USS Missouri (the battleship where the treaty to end WWII was signed) for $35/adult.
Pearl Harbor Aviation Museum (including an upgrade option for the Top of the Tower tour where you can access an original air traffic control tower) for $26/adult.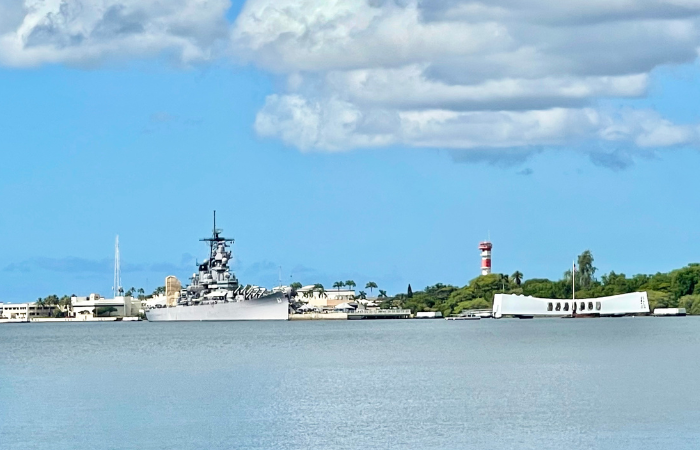 Here are your options:
Just do the USS Arizona and see the exhibits at the Visitors Center (a couple of hours).
Do the USS Arizona and ONE extra thing (half a day).
Do absolutely everything and spend a full day (or maybe even more).
For this itinerary, I would recommend one of the first two options.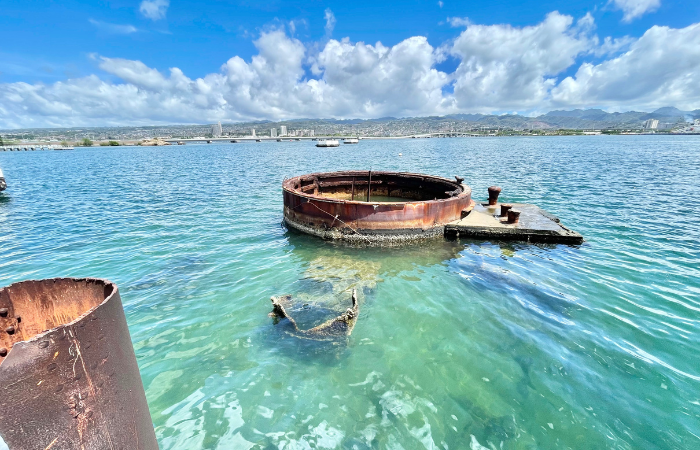 Also, in regards to food…there are very few options at the Pearl Harbor Visitors Center. There's a snack stand which pretty much just has whatever you'd find in a gas station, and sometimes there's a hot dog stand in the area too. There are more options at the USS Missouri (food trucks and a little cantina), but remember you have to take a shuttle to get there.
Ideally, on this day you would have breakfast in Waikiki before you go and finish everything you want to see at Pearl Harbor BEFORE lunch. If you can stretch that, I highly recommend stopping at Aiea Bowl for lunch. Odd, yes…it's in a bowling alley and a local style place, but it regularly wins awards for its food.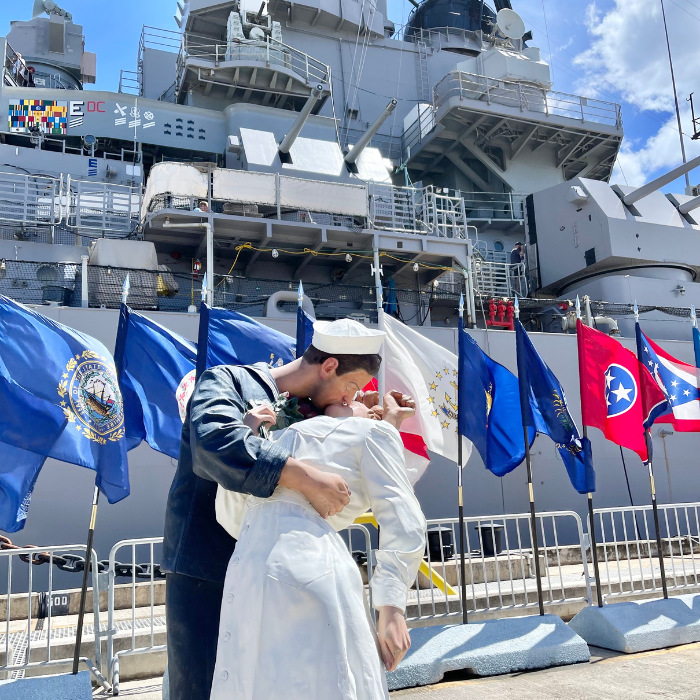 If Pearl Harbor is a major focus of your trip, you may be maxed out on time when you leave and are ready to head back to Waikiki for a little R&R and dinner.
But if you're able to stick to a schedule and just see the highlights, then you should have the afternoon free.
Plan to head to the Iolani Palace for a docent led tour (reserve this in advance).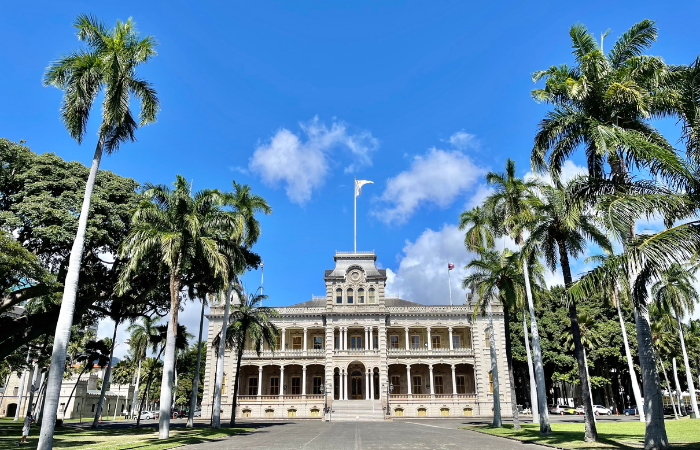 Built in 1882, Iolani Palace was the home of the last monarchs of Hawaii until the overthrow of the kingdom in 1893. The palace had electricity before the White House and it's the only official royal residence in the United States.
For anyone who is interested in royalty, architecture, and historic places, it's really something to see. But more than that, it's important. I highly recommend booking a guided tour with a docent to learn the history of the Hawaiian monarchy and how it was overthrown.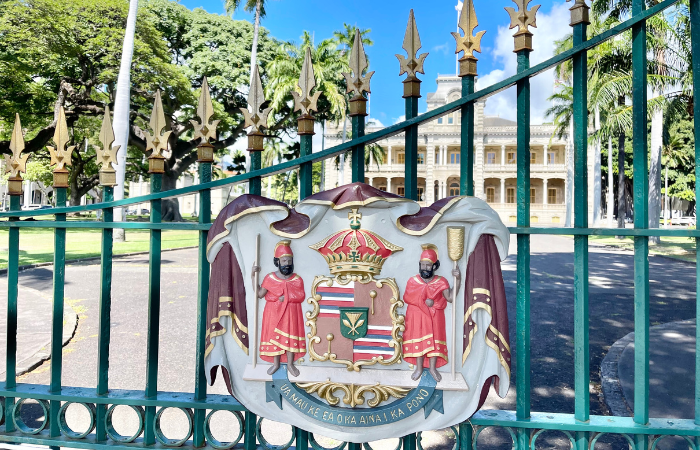 It's a sad story (and one that's surprisingly unknown to most Americans), and standing in the rooms where it happened, listening to the stories, makes it seem much more real and recent.
In my opinion, taking a vacation to Hawaii to enjoy the island's natural beauty, but not taking the time to understand what happened here and how it became part of the United States is a mistake.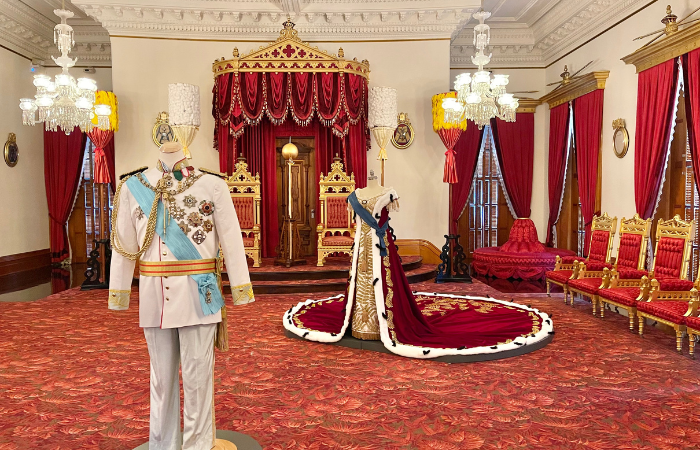 Docent led tours are $30/adult and are held on Wednesday, Thursday, and Saturday. There are also self led audio tours available for $25/adult on Tuesday, Wednesday, Friday, and Saturday. The palace is closed on Sunday and Monday.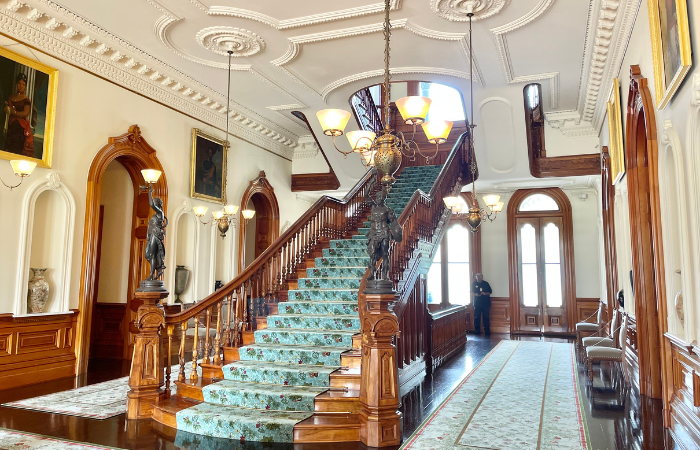 Read more about things to do in Waikiki and Honolulu here.
Side Note: If you're looking for a rental car for your trip, I LOVE Discount Hawaii Car Rentals. They're seriously the only company I ever use. They'll give you the very best prices, you don't have to reserve with a credit card or pay until you show up, you can cancel and re-book anytime if you find a better rate, and they usually have a special that adds additional drivers for no fee. It's a no brainer. Click here to check rates for your trip.
Day 3: Kailua & Lanikai
Head over to Hawaii's biggest little beach town and spend the day at the world's most beautiful beach.
Kailua has some rather famous breakfast spots. Cinnamon's is pretty buzz worthy, but I love Moke's Bread and Breakfast. They have the BEST lilikoi pancakes ever.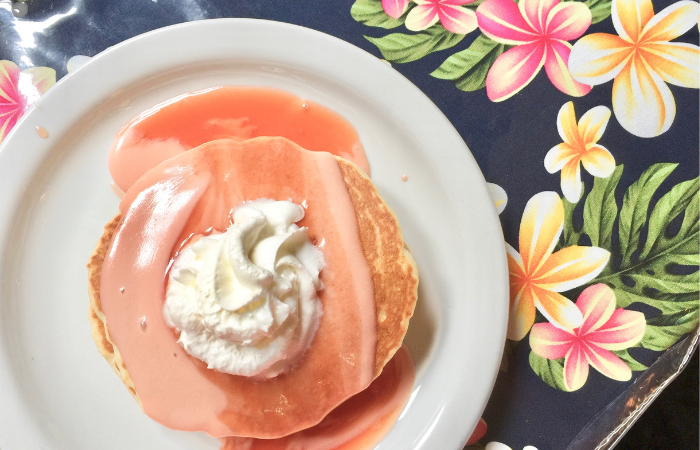 Work off that breakfast by hiking to the Lanikai Pillboxes. These old concrete military bunkers have been painted and graffitied over the years, and the view from up at the first one is outstanding. The trailhead is on Kaelepulu Drive in Lanikai. All of the parking is on the street. This hike took me about an hour up and back, but you really have to scramble in some places. This is my favorite hike on Oahu. It's pretty short with a big payoff.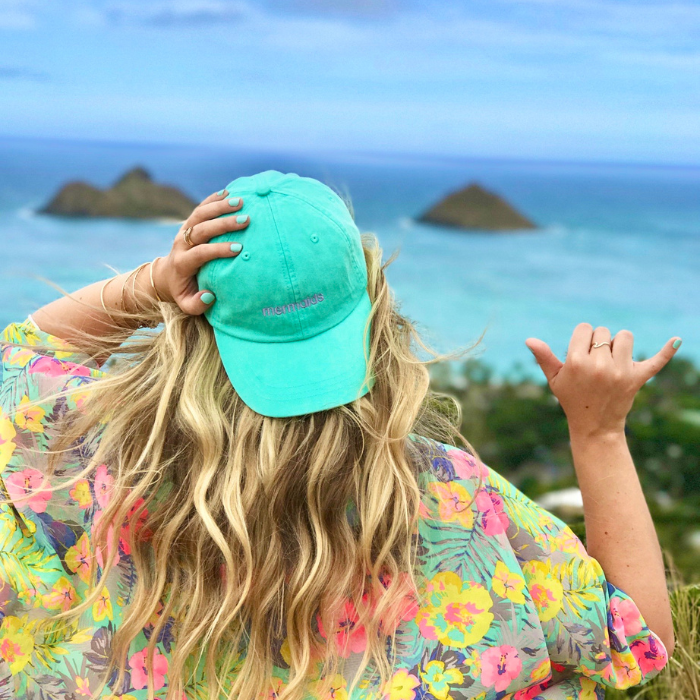 When you're finished hiking, bum around Lanikai and Kailua beach for the rest of the day. Lanikai is regularly ranked as one of the best beaches in the world. There are no amenities and parking is tricky, but you've got to at least see it. Weekdays are pretty quiet, but weekends can get pretty crowded.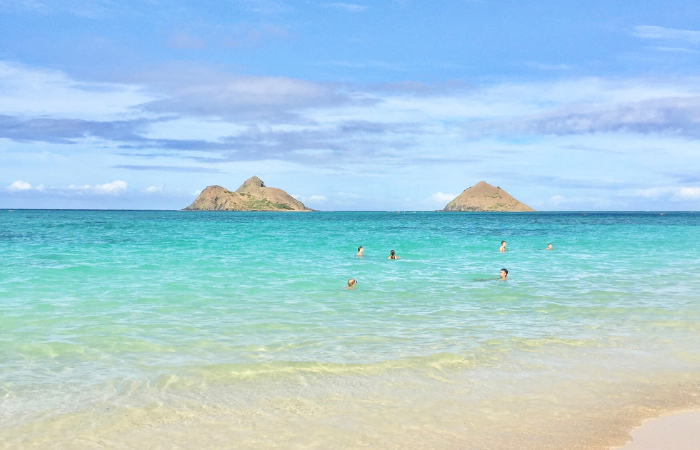 Neighboring Kailua beach is just as beautiful, a bit more crowded, but way more accessible and convenient. It's easy to rent kayaks or paddleboards around Kailua beach, and if you're looking for a low key lunch spot, Kalapawai Deli is right on the beach and has great sandwiches. It's also a little general store and good place to stock up on snacks and drinks. And nearby Island Snow is one of the best spots for shave ice on the island.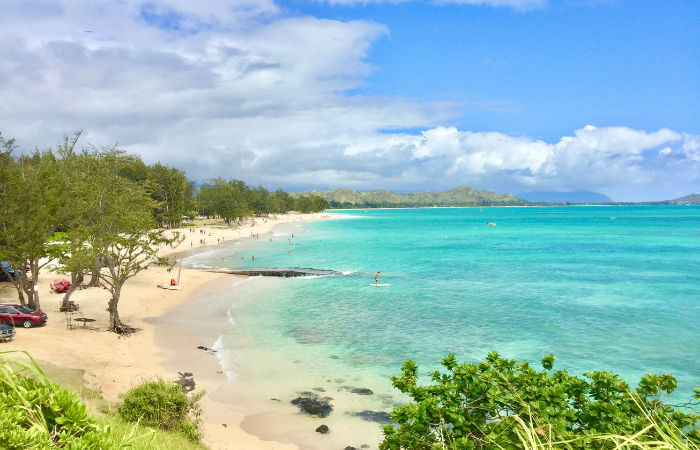 If you can carve out a little time before dinner, plan to drive up the windward coast at least to Kualoa Ranch. It's probably the most beautiful and scenic drive on the island and you won't want to miss it. Depending on what you choose on day 5 of this itinerary (Kualoa Ranch or the Polynesian Cultural Center), you may be doing this drive then so skip it today.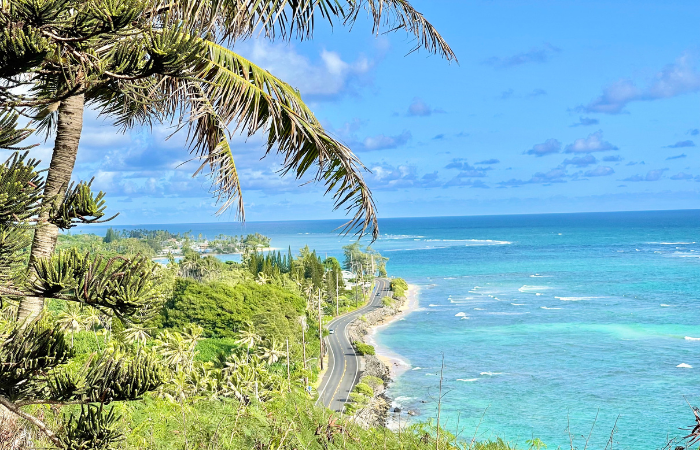 For a nice (but Hawaii casual) dinner, go to Haleiwa Joe's in Kaneohe (not the one in Haleiwa!). They don't take reservations, and there can be a wait to get a table, but the setting is so lovely. If you have a small group, you can sit in the bar area.
Day 4: North Shore
If you're staying in Waikiki, head up the H2 to Haleiwa town.
Make Kono's Restaurant in Haleiwa your first stop. Fuel up with a big, hearty breakfast as this is going to be a big day of adventuring. The smoothie bowls at Haleiwa Bowls are also legendary (as well as WowWow Lemonade). Matsumoto's has some of the best shave ice on the island and the north shore is famous for its food trucks (the shrimp scampi at Giovanni's is amazing), but if you're not ready for lunch yet, don't worry, there are a lot of trucks in Kahuku also. Most of the shops in Haleiwa don't open until 10 AM, but many are worth going in. I especially love Guava Shop and Clark Little's Gallery.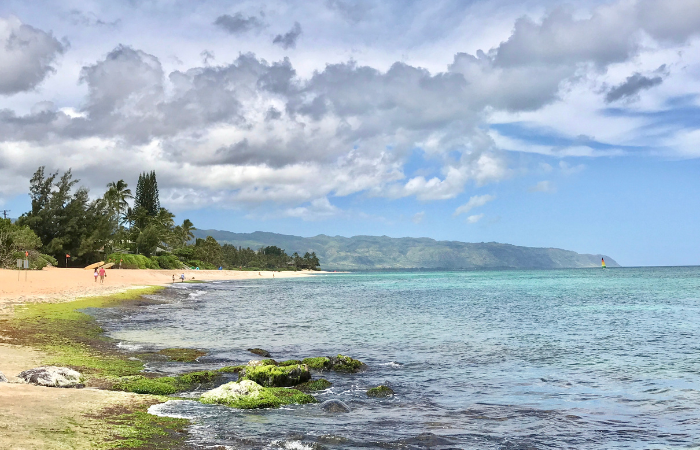 A few miles down the road you'll come to Laniakea Beach, which is a great spot to see honu (green Hawaiian sea turtles). There's a bit of parking across the street, but you'll probably have to park along the road. Plan to spend 20-30 minutes here admiring the turtles (but don't get too close!).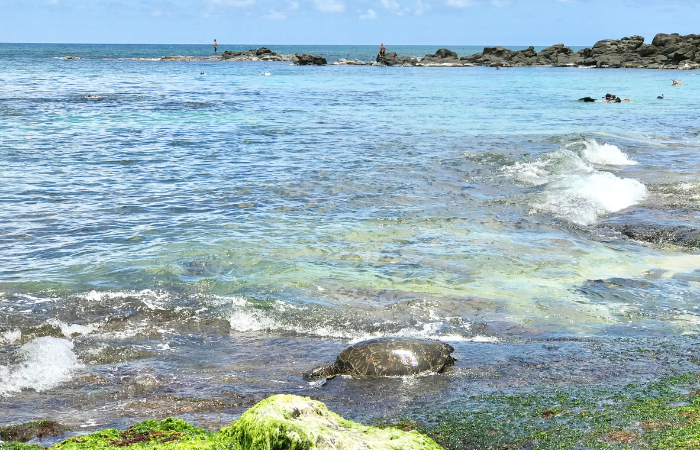 Next you'll come to legendary Waimea Bay. It's a gorgeous swimming and snorkeling (and rock jumping) spot in the summer, but it's one of the biggest surfable waves in Hawaii in the winter. When the surf's breaking, there's nothing like watching the surfers here, but expect a huge crowd and a long walk from your car.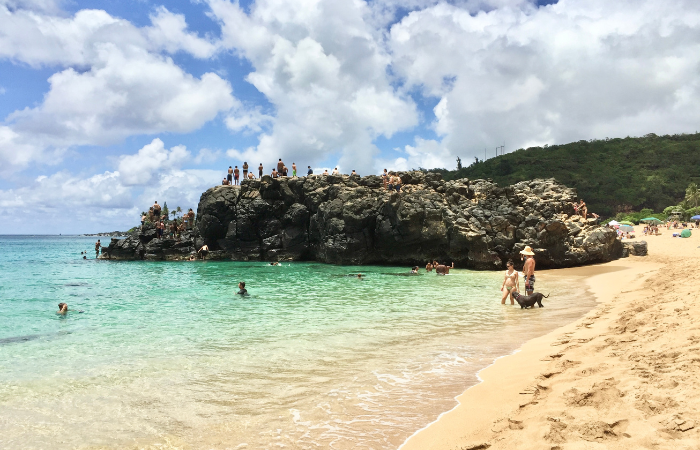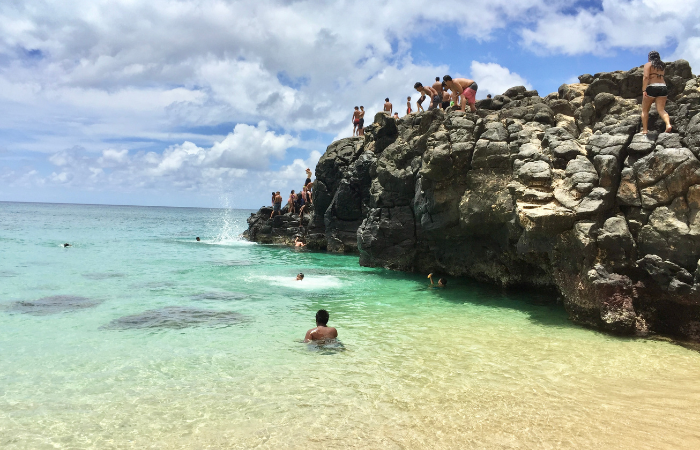 If you'd like to see a waterfall, Waimea Falls is pretty convenient. Park at Waimea Valley and it's a one mile hike down a leisurely path through a botanical garden to the falls. There are also usually some cultural activities and educational workshops going on. $16.95 for adults and $8.95 for children.
Just down the road you'll find Sharks Cove, which is an excellent snorkeling spot in the summer. It's definitely worth a stop (bring your own gear!), if you can find a parking spot.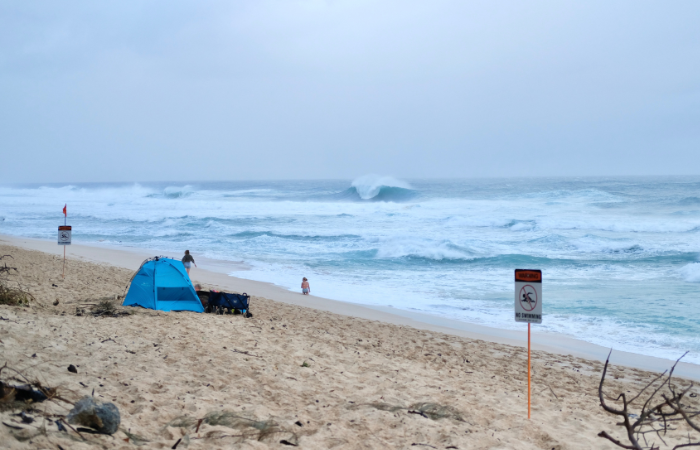 Next up you'll come to Sunset Beach, which is probably the most famous beach on the north shore. It's golden, wide, and beautiful. The Bonzai Pipeline surf break is offshore along this stretch of beach. Expect it to be packed in the winter as it's one of Oahu's best surf sites (and home to the Vans Triple Crown of Surfing competition).
Right after you pass Sunset Beach, you'll find Ted's Bakery. They're famous for their chocolate haupia (coconut) pie. Stop in for a piece or get some to go.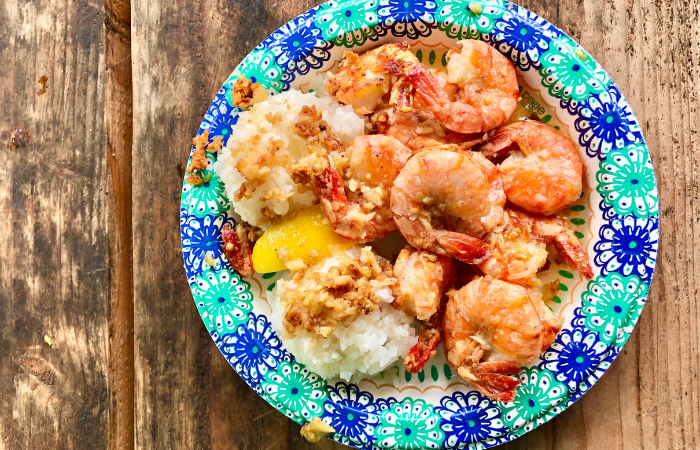 The last spot you'll come to on the north shore is Kahuku where you'll find a lot of food trucks. Giovanni's has a truck here, which is probably the most famous.
Definitely don't miss Seven Brothers in Kahuku. They have great seafood, but also the best burgers on Oahu.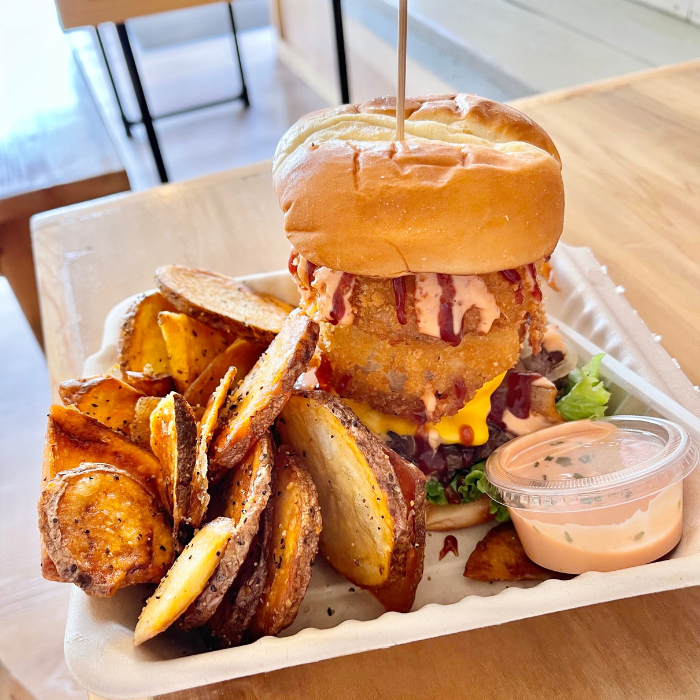 You can keep driving south to Laie, but at this point, I recommend turning around and returning to Haleiwa for dinner at Haleiwa Beach House (make reservations).
I've kind of laid this day out driving from Haleiwa to Laie, but things don't always work out in a linear way (especially if you have a long snack list) so you may want to backtrack or hit some of these things out of order depending on the time of day.
Read my full guide to Oahu's north shore here.
On Another Note: If you're looking for a condo or vacation rental for your trip, I always book with Vrbo. They've got the largest selection of rentals you'll find anywhere and you can easily filter to find exactly what you're looking for. Need a specific number of bedrooms and bathrooms? Narrowed it down to a certain location? Want flexible cancellation terms? Need to stay under a fixed budget? Click here to search for Oahu vacation rentals for your trip.
Day 5: Choose Your Own Adventure
At this point, you've explored most parts of the island, but there are a few experiences that I highly recommend. Unfortunately, you just can't do everything, so you're going to have to pick and choose based on what interests you the most…
Here are three of my favorite things to do on Oahu:
Kualoa Ranch
This stunning piece of land on Oahu's windward coast is famous for being the backdrop for pretty much every movie you've ever seen that was set in a tropical jungle. But most famously, for JURASSIC PARK.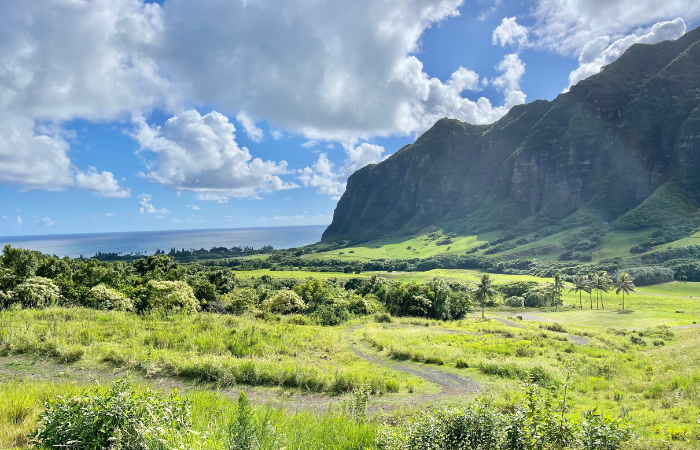 The ranch offers dozens of different tours for every sort of budget and adventure level from UTV tours to horseback riding, ziplining, movie and cultural tours, but my favorite is the Jurassic Adventure Tour that showcases a handful of famous filming locations from the Jurassic Park movies with some of the best scenery you'll find anywhere on Oahu.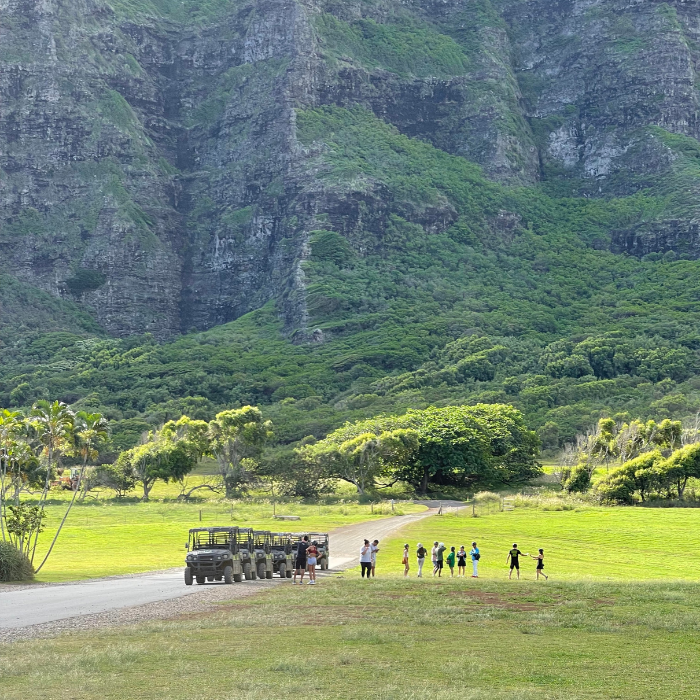 Read more about the Jurassic Adventure Tour and Kualoa Ranch here.
Shangri La & the Honolulu Museum of Art
One of the most spectacularly unique sites to see on Oahu is seldom seen by most visitors. Shangri La is an estate built by heiress Doris Duke near Diamond Head in the 1930s after she honeymooned in the Middle East. Her travels set off a love for Islamic art and she showcased her treasures at Shangri La. The home and art collection now belong to the Doris Duke Foundation for Islamic Art and can be toured through the Honolulu Museum of Art. The property is divine. It sets right on the ocean and you'll be blown away by the architecture and art collection.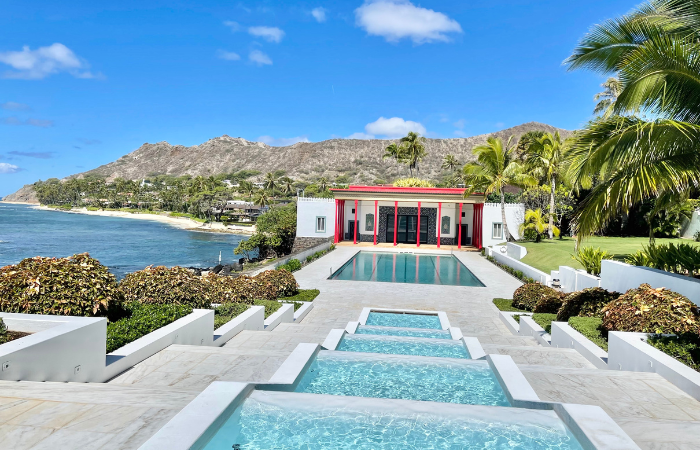 Tours depart from the Honolulu Museum of Art Thursday through Saturday and must be reserved in advance. Tours last 2.5 hours (1.5 hours on site at Shangri La) and start at 9AM, 10:30AM, and 1:30PM. I strongly suggest booking the first tour as the house is not air-conditioned.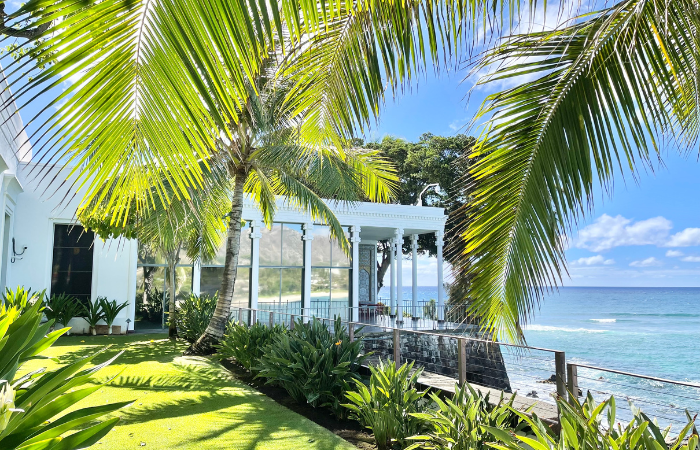 Polynesian Cultural Center
One of Oahu's most popular attractions is an all day experience that's the best interactive way to see and learn about Polynesian culture.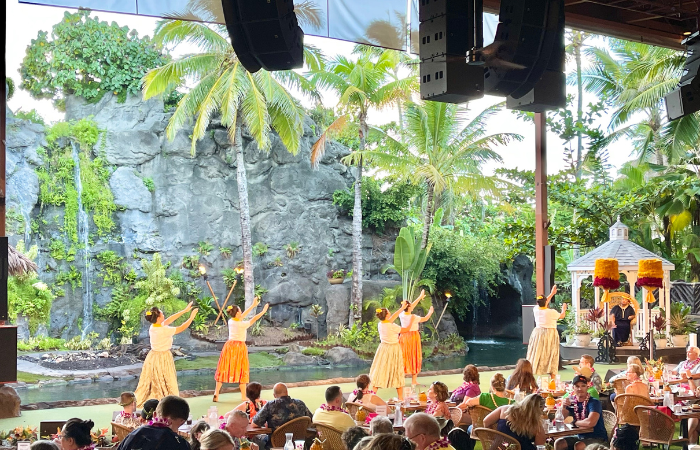 There are plenty of different ticket packages you can buy to the PCC, but I recommend booking the Ali'i Luau Package. It's about $185/adult and includes admission to the six island villages (starting at noon), the luau AND seating at the spectacular "Ha: Breath of Life" show.
I have written a LOT about the Polynesian Cultural Center, so start here.
Want to read more? Don't miss some of my most popular (and favorite) posts about Oahu:
If you're trying to figure out where to stay, you're going to want to look at my favorite boutique resort in Waikiki and the lowdown on where to stay on Oahu besides Waikiki. Plus I've got the scoop on how to avoid illegal vacation rentals and a roundup of where to stay in Ko Olina and reviews of the Laylow and Disney's Aulani Resort. And a LOT more on Aulani like is Aulani worth it?, tips for staying at Aulani, how many days to spend, and the best things to eat and drink at Aulani.
If you're researching luaus on Oahu, I've written quite a bit. First, I've got a full breakdown of the best luaus (and the worst) on Oahu. Then I've got complete reviews of Paradise Cove, the Polynesian Cultural Center, and Aulani's Ka Wa'a Luau. And if you've narrowed it down to the top two most popular on the island and still can't decide, here's Paradise Cove vs Polynesian Cultural Center.
If you're trying to put together an itinerary full of the best things to do, take a look at my best 5 day itinerary, and roundups of the best things to do in Waikiki, "secret" things to do on Oahu, plus my favorite things to do in Kailua and the windward coast, in Ko Olina, and on the north shore. And if you're looking for food recommendations, I've got the best restaurants in Ko Olina and where locals eat in Waikiki.
And last but not least, some of my favorite things on Oahu like Jurassic Park at Kualoa Ranch, Shangri La and the Honolulu Museum of Art, tips for visiting Pearl Harbor, easy hikes on Oahu, and the best spas on Oahu. And everything you need to know BEFORE you go to Oahu.
P.S. Thanks for sticking around and reading this whole post! If you have ANY questions about planning your trip to Hawaii, you can join my free Facebook group here. I'm there answering questions every day and there are 7500+ other friends who have a ton of Hawaii information to share!
Also, if you want to follow along on my travel adventures in real time, you can follow me on Instagram (@caitylincoln). My post captions are full of travel tips and I have a ton of story highlights and videos with great info. And please share my account with your friends that are headed to Hawaii! Your support really helps me keep this blog running!