Best Hotels in Wailea, Maui: I've Stayed at Every Resort in Wailea…Here's How They All Rank
There's a lot you can say about where to stay in Maui, which side of the island is best, which resorts are best for families, for honeymooners, for visitors on a budget, for luxury splurges, etc. and I've pretty much hashed it all out on this blog.
BUT…I'm going to go out on a limb and make a definitive statement here (at least in my PERSONAL opinion). If you can swing it, Wailea is THE place to stay on Maui.
And I've put my money where my mouth is, believe me. I've stayed at ALL of the big resorts in Wailea. So I've got the LOWDOWN on the best hotels in Wailea.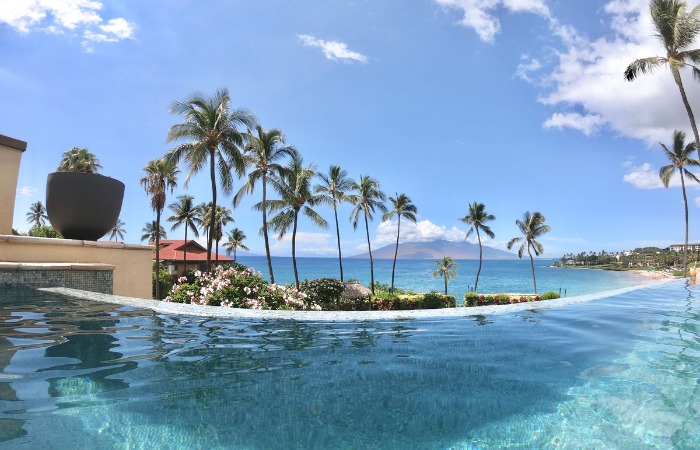 This post may contain some affiliate links, which means I'll make a little money on anything you choose to purchase. But of course, I only recommend my absolute favorites to you. Thank you for supporting the brands that make the Lincoln Travel Co possible.
Located on the south side of Maui near Kihei, Wailea is home to several luxury and high end beachfront resorts, some nice condo complexes, good restaurants, an upscale outdoor mall, golf courses, tennis, and pretty much everything else you could ever want on vacation.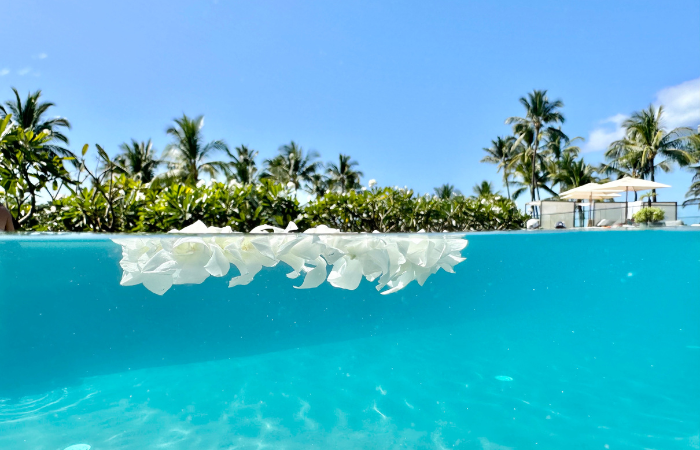 It's definitely not "local," but it's the stuff Hawaii vacation dreams are made of.
Now, if you've just started researching where to stay on Maui and you're stuck between whether Wailea (South Maui) or Ka'anapali (West Maui) is better, read this post. And if you want a broad overview of my 15 favorite resorts on Maui (all parts of the island), check out this post.
But for now, let's just talk about Wailea…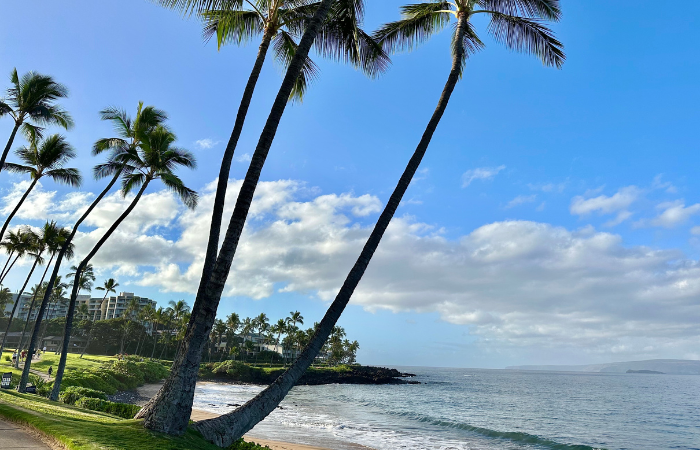 Best Hotels in Wailea
Here's your warning: This post is going to get super nitty gritty. Lots of details, lots of comparisons to break down the best true luxury resorts, the best high end resorts, my favorite boutique hotel plus options for amazing condo resorts in the area.
And I'll net it all out so you can decide which place is best depending on if you're traveling with kids or it's a honeymoon/adults only trip.
I've got pros and cons, critiques, things I love, things I don't love…but let's be clear…there's not a BAD option when you're looking at resorts in Wailea ; )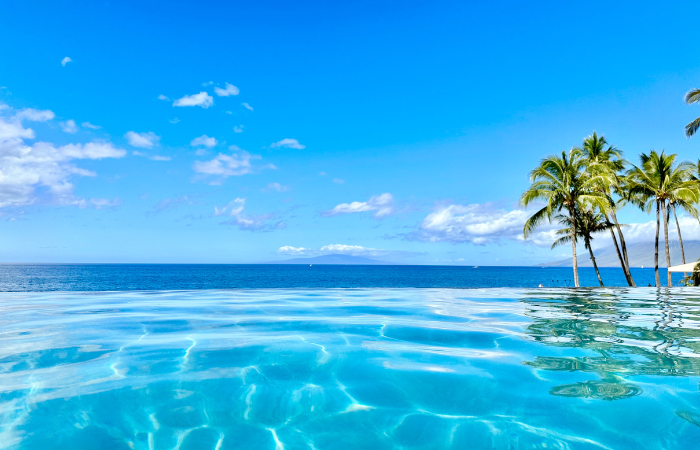 If you're in a situation to be choosing ANY of these resorts, you're going to have a GREAT vacation. Seriously, there's not one place that I would say you should avoid or definitely not stay there. It's just that some are better than others in certain ways (mostly depending on what's important to you).
Okay, here are the parameters…in this post I'm talking about the six big resorts in Wailea:
Grand Wailea
Four Seasons Maui
Andaz Maui
Fairmont Kea Lani
Wailea Beach Resort
Hotel Wailea
The first five are more directly comparable. The Hotel Wailea is a bit of an outlier.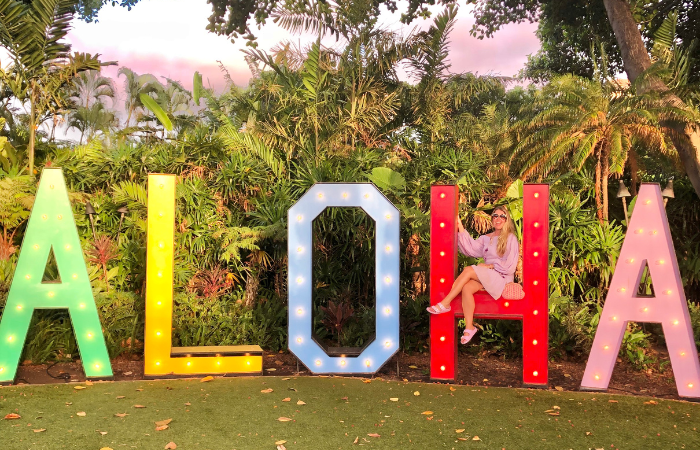 I'm not going to get into reviewing, comparing, or ranking any condo complexes here because that's just a whole other topic. But I will list some good ones at the end of this post if that's the direction you're looking for.
Final Note (and a big favor to ask): If you find my blog and info AT ALL helpful, the absolute best thing you can do to help me out is to click through the links in this post. I make a small commission on your bookings and if you're going to book a hotel anyways, it's a WIN WIN. Thanks so much!
My Favorite Hotels in Wailea Ranked
Everybody has different opinions and things they like or don't like, but having stayed at all the big resorts in Wailea, here is how I would rank them: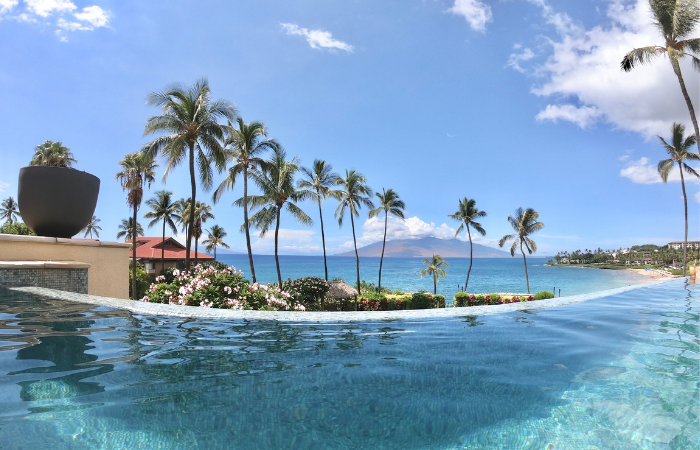 I think the Four Seasons is the gold standard, the cream of the crop, the yardstick which all other luxury resorts are measured against…especially in Wailea.
The whole place just has an "air" about it that's hard to put your finger on but it's the perfect intersection of over the top luxury and casual friendliness.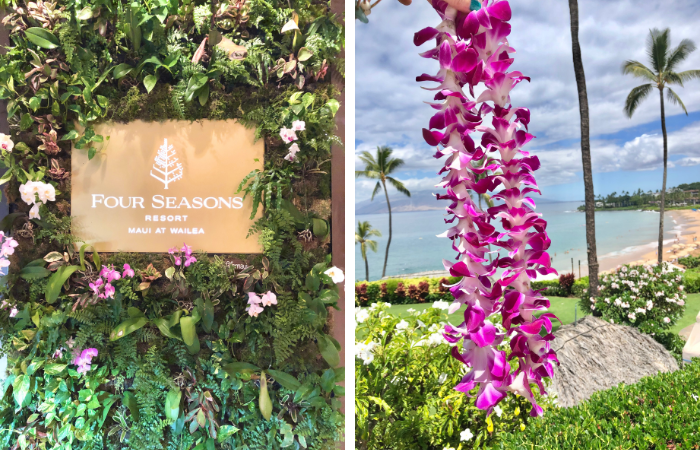 The adults only serenity pool is probably the best pool anywhere in Hawaii. I love a good infinity pool, but this one is over the top with the swim up bar and amazing view of Wailea Beach.
The service here is what really sets it apart. I've never experienced anything like it in my life.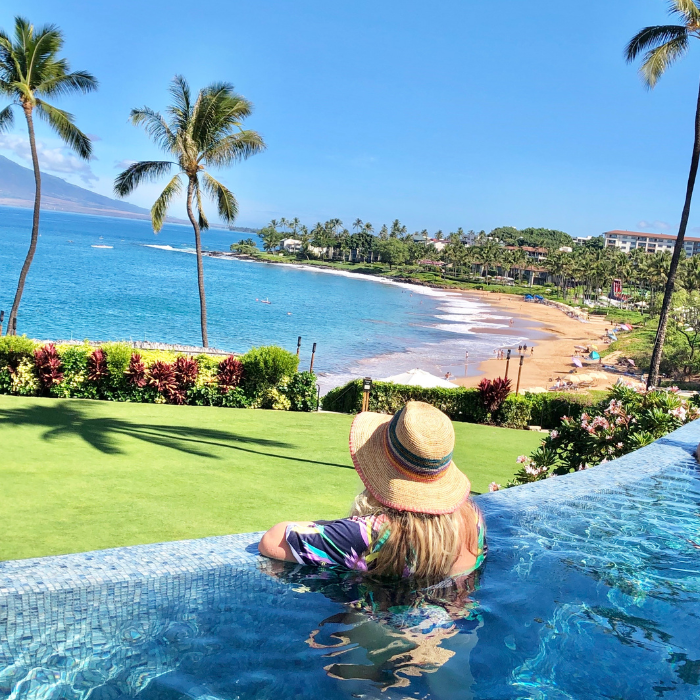 This is also the only resort in Wailea that doesn't charge a resort fee (or charge for cabanas around the pool-they're first come first serve), but the overall price is $$$ and other amenities and the food options here are more of a premium than at other resorts.
Read my full review of the Four Seasons here.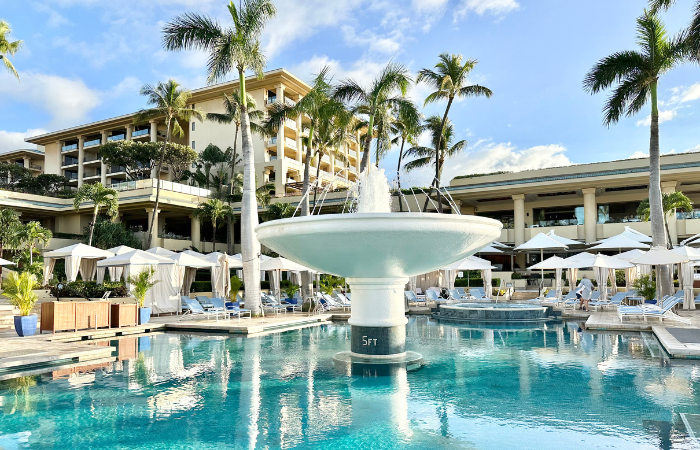 You can book the Four Seasons Maui here.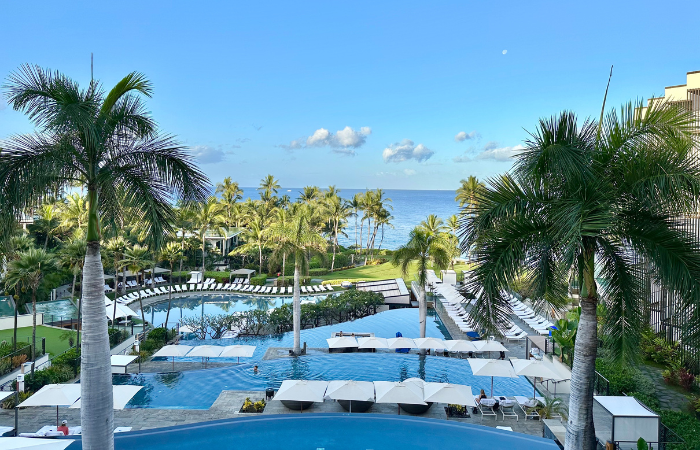 The Andaz just might rank as #1 if we're talking about the actual property, but their service isn't quite up to par with the Four Seasons so I think that bumps it down to #2. But the style of these two resorts is so radically different that I would probably go with whichever one you're more drawn to. The Andaz is very modern and the Four Seasons is much more traditional.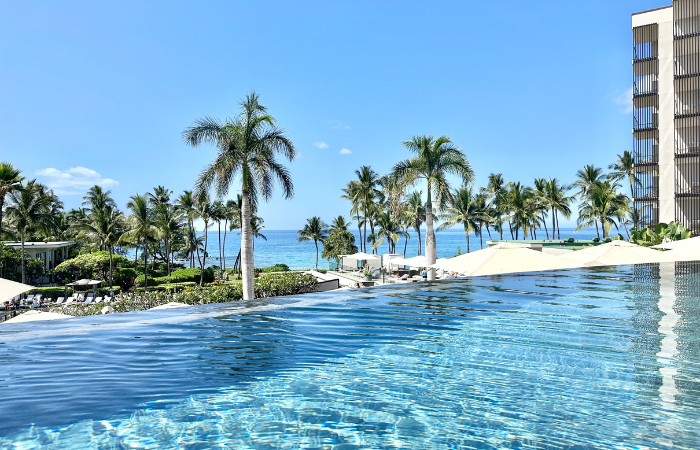 The Andaz feels a bit more out of the way since it's down at the end of Wailea. If the beach is important to you, I think the Andaz is on the best beach in Wailea. The snorkeling is good, it's not as crowded as others like Wailea Beach, and it's a really long beach that's perfect if you like to take walks.
For me, the pool set up also wins as overall best. There are three infinity pools plus a lagoon pool and a separate adults only pool over by the spa. One of the infinity pools even has a hot tub in it.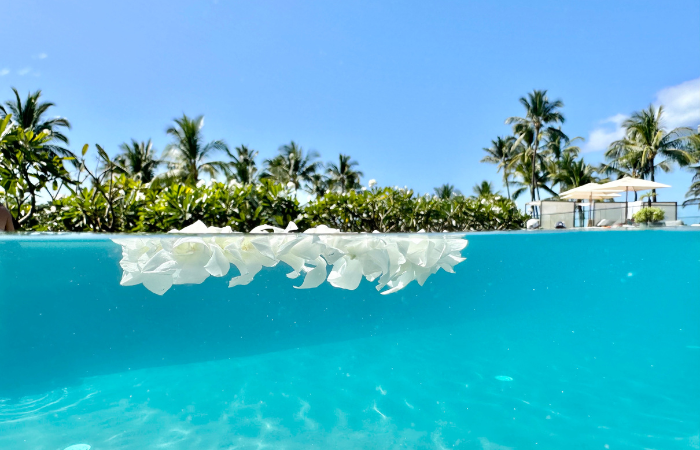 While the Four Seasons' infinity pool is my top pool spot to be, it's adults only and generally has limited seating for the number of people who want to be there. The Andaz infinity pools aren't quite as good (mostly they don't have prime views of the beach itself), but there are three of them and seating is a lot more plentiful. None of the main pool areas here are adults only but in general the Andaz attracts a lot fewer kids than the Four Seasons so it's not super necessary.
Read my full review of the Andaz here.
You can book the Andaz here.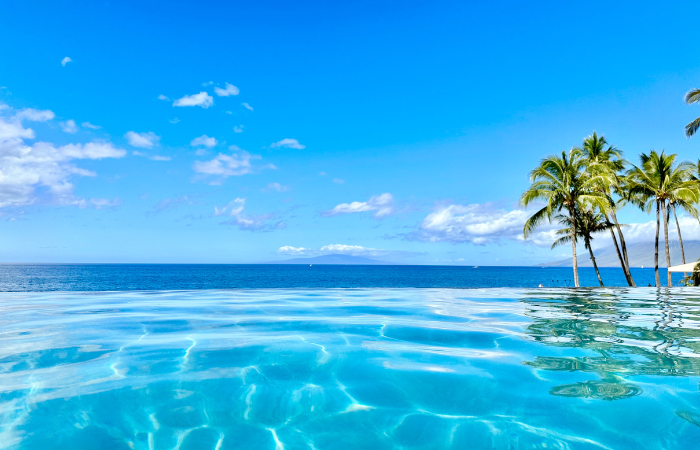 In my mind, while the Four Seasons and the Andaz are very comparable and within a stone's throw of each other, there's a lot more separation as we move down the list.
I would rank the Wailea Beach Resort as my #3 pick, but I just want to be clear that while I don't think there's a ton of separation between #1 and #2, there is a lot of separation between #2 and #3, if that makes sense.
Aesthetically, the Wailea Beach Resort has a modern vibe that's more in line with the Andaz than the more traditional properties in Wailea (Four Seasons, Grand Wailea, Fairmont Kea Lani) and while it's definitely a very high end resort, I wouldn't call it luxury.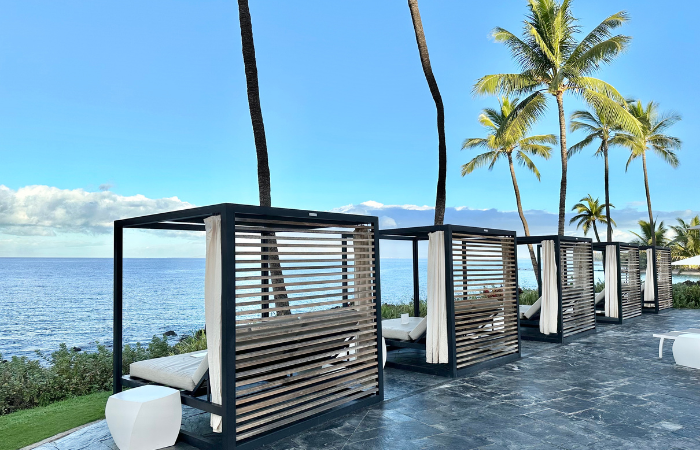 The property is beautiful and built on a very big scale, but it's designed to be more of a self serve/fend for yourself set up instead of being service oriented which I think is what usually separates high end from true luxury.
I'll be honest, what I love most about the Wailea Beach Resort is that it's a Marriott property and since I have status with Marriott I can either cash in points to cover a very expensive stay, or at least get a nice chunk of points for my stay if I pay cash.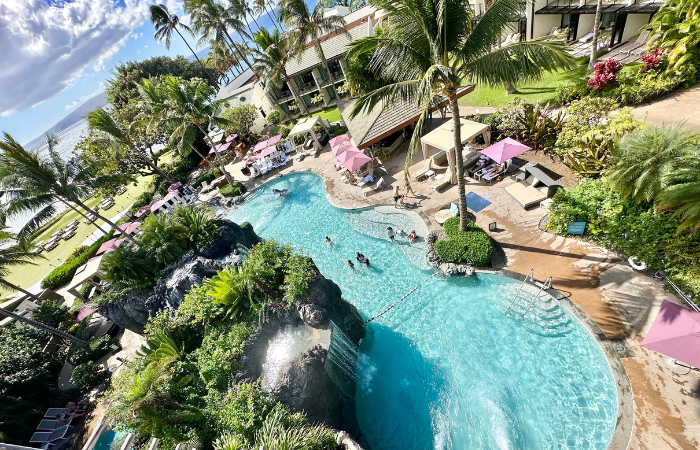 If the beach is of utmost importance to you, the Wailea Beach Resort isn't directly on the beach (it stretches along a rocky bit of coastline) but it's a short walk to two great beaches and they do chair setup at Wailea Beach.
Since it's not "on" a beach though, they've got more oceanfront real estate than pretty much every other in Wailea. Pretty much every pool (except the Nalu Adventure Pool with the slides and waterfall) has ocean views which I LOVE.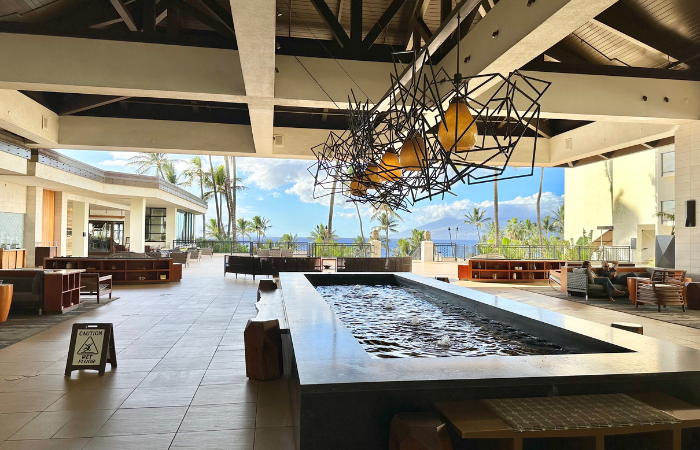 The biggest draw back of this resort are the rooms. I'd rank them dead last in Wailea. They're not bad, but they're not good. Definitely not what you'd expect from a $1000/night resort on Maui.
Read my full review of the Wailea Beach Resort here.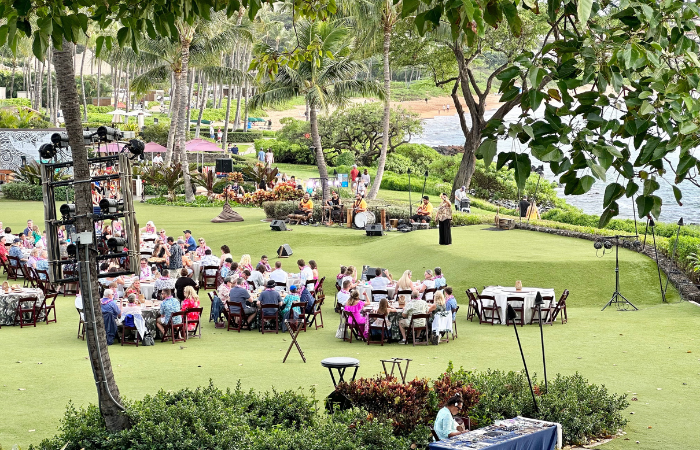 You can book the Wailea Beach Resort here.
***Want to save major $$$ on a fancy beach resort? My favorite travel hack is cashing in points to score free nights at some of the island's most high end resorts. My go to hotel brand is Marriott so I use this Marriott Bonvoy Boundless card to rack up points for a lot of my trips to Hawaii. If you pay for your monthly expenses on the card and are responsible about paying it off every month, the points add up really fast. Plus, if you sign up through my link, you'll get THREE bonus free nights to use. On Maui, use your points at some of my favorite Marriott properties like the Wailea Beach Resort, Ritz Carlton Kapalua, Westin Maui, and Sheraton Maui.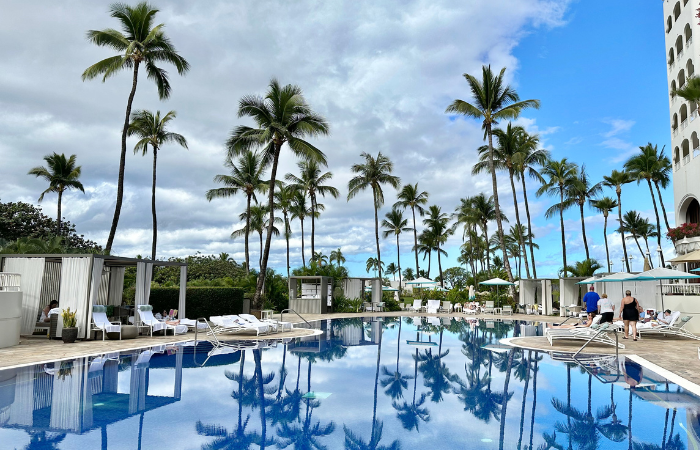 In many ways, the Fairmont has a much stronger understated luxury vibe than the Wailea Beach Resort, but overall I'd still rank it below.
Let's start with the strong points…I think the Fairmont Kea Lani has the best rooms in Wailea. That is, the best standard price, entry level rooms (I'm sure if you're paying $$$ for a suite or a villa at the others they knock it out of the park). EVERY room at the Fairmont Kea Lani is actually a suite with a separate living area and that is a pretty big deal. They've also ALL been renovated in 2023 and they are NICE. AND pretty much every room has an ocean view or partial ocean view (except for low level rooms that aren't going to be high enough for a view…basically, every room faces the ocean).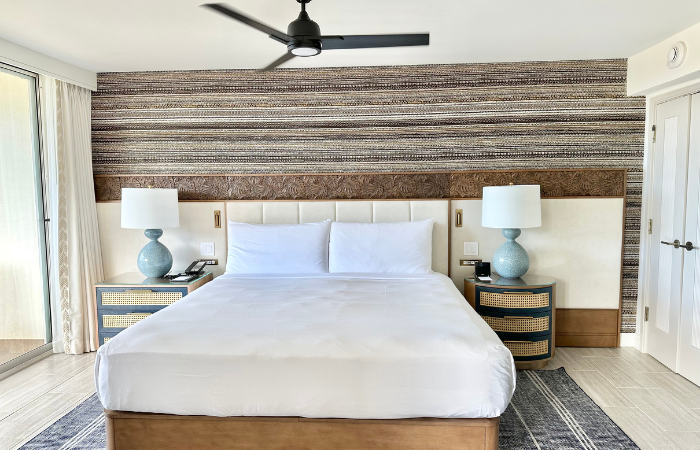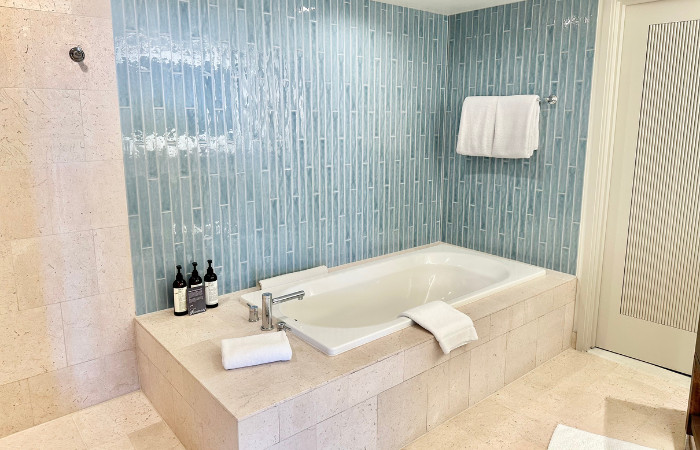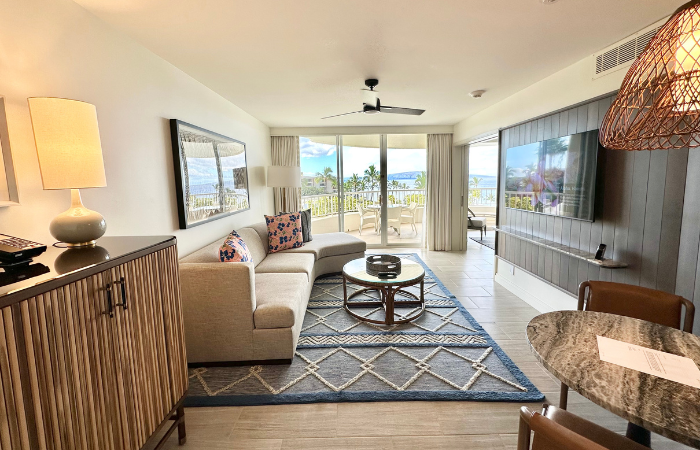 While I LOVE the rooms at the Fairmont, I don't spend very much time in my room (even when I'm spending most of my time at the resort) so that doesn't quite mean enough to me to bump it up higher on the list.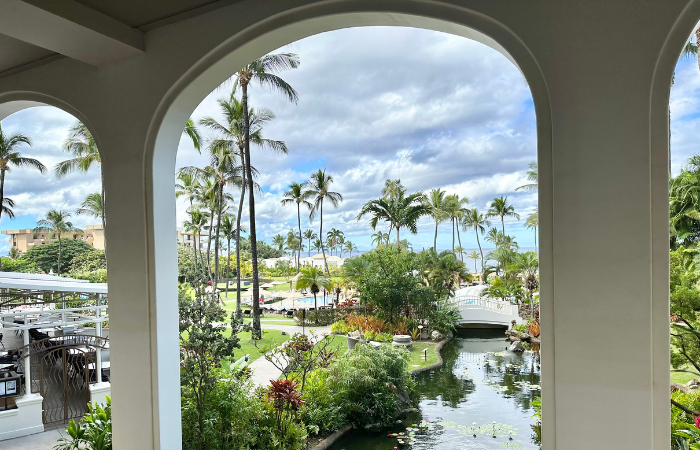 What I don't love about the Fairmont is the pool situation. Yes, there are several pools including a water slide two of them, a swim up bar, and an adults only pool, but all of the pools are tucked up back into the resort and the resort grounds aren't really terraced so when you're at the pools, you're just kind of looking up at the resort, not out at the ocean and beach.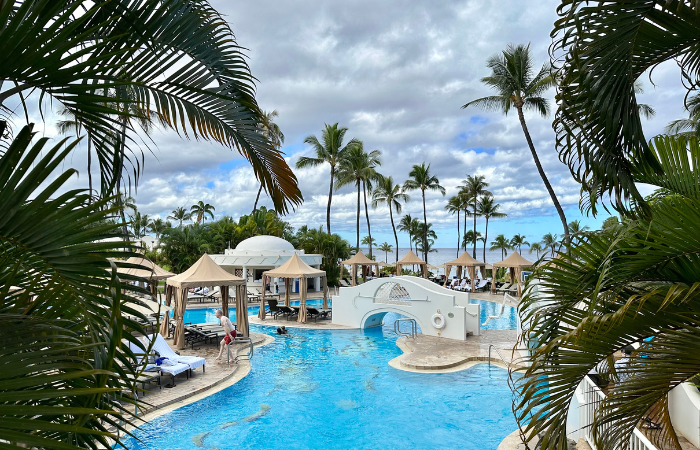 You actually have to stroll down towards the beach pretty intentionally before you even see it.
It's not awful, but just not my favorite. And while they're doing a lot of renovations on the property, it's just not quite up to the standards as some of the other places in the area. It's definitely built in the same traditional style as the Four Seasons and the Grand Wailea, but it just doesn't really compete with them in terms of luxury and service (Four Seasons) or scale and amenities (Grand Wailea).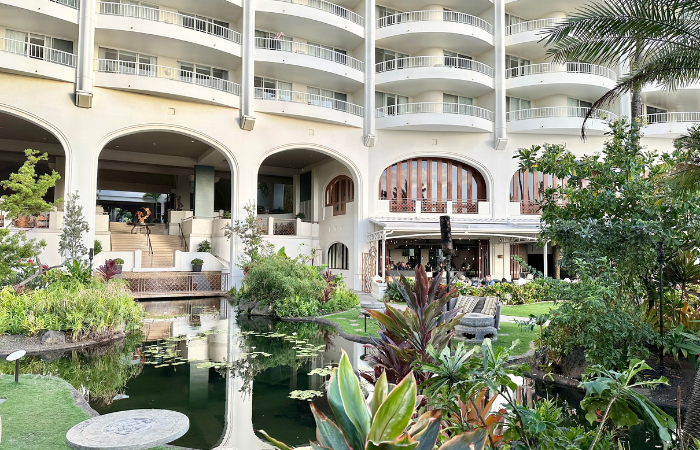 But depending on the price and how much you value the room setup, it can be a very good option.
Read my full review of the Fairmont Kea Lani here.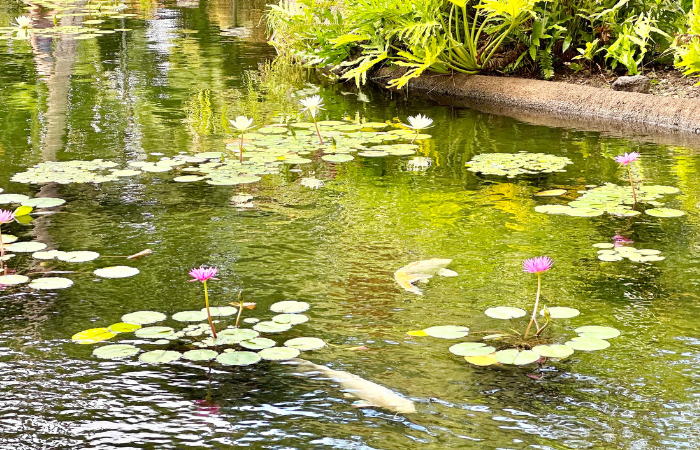 You can book the Fairmont Kea Lani here.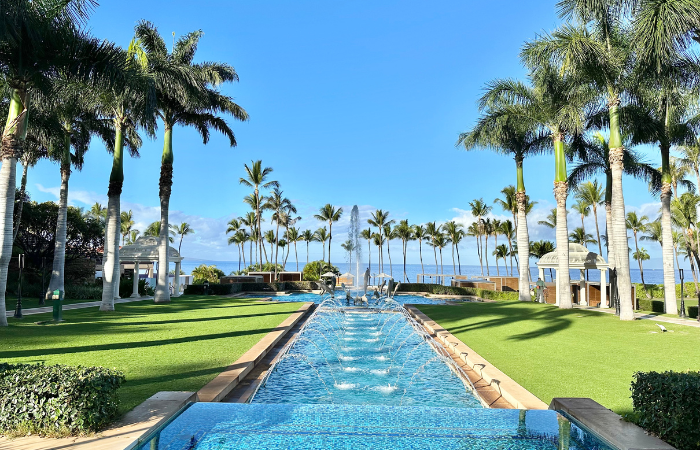 I know so many people are going to be screaming at me for putting the Grand Wailea close to the bottom of my list when it's usually talked about as "the" place to stay on Maui…but I've got opinions ; )
First of all, the Grand Wailea and I go waaaay back. Like, back to childhood. I used to watch this show on the Travel Channel with Samantha Brown called Great Hotels and she went to Hawaii (the most exotic place I could imagine at the time) and stayed at the fabulous hotel called the Grand Wailea and I was sure it must be the nicest hotel anywhere in the world.
Fast forward to when I lived on Maui (way before I started this blog) and I got the chance to stay here with some friends and honestly, it probably was the nicest place I'd ever stayed at the time. By a long shot.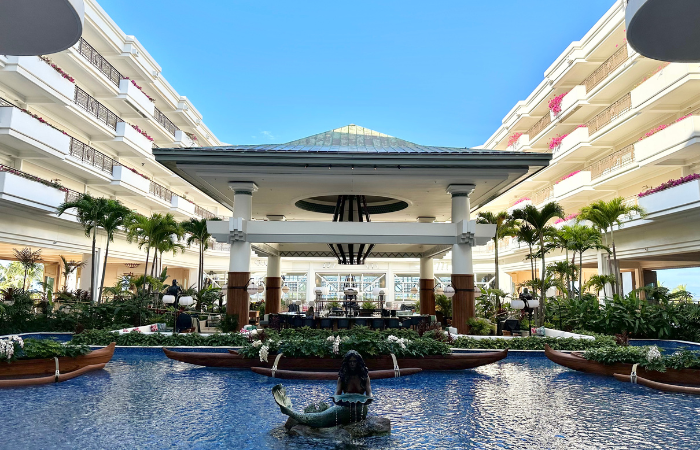 But fast forward more to now, when I've made it my job to stay at luxury resorts and I just have more perspective.
So here's the scoop…the Grand Wailea is the most famous (let's call it the flagship) resort in Wailea partly because of its size and "grandeur" and partly because it was the first.
Grand really is the best way to describe this resort. It's one of those places where your jaw is on the ground as you enter the lobby and walk around the property. The architecture, design, and layout is just over the top.
It's got everything you could want in a resort, but its strong point is the pool area. It's practically its own waterpark and it's an absolute paradise for kids. There is just so much going on at this place. Aulani (the Disney resort) on Oahu is widely regarded as the best resort in Hawaii for kids, but when people ask me where to stay on another island that's similar…this is the place.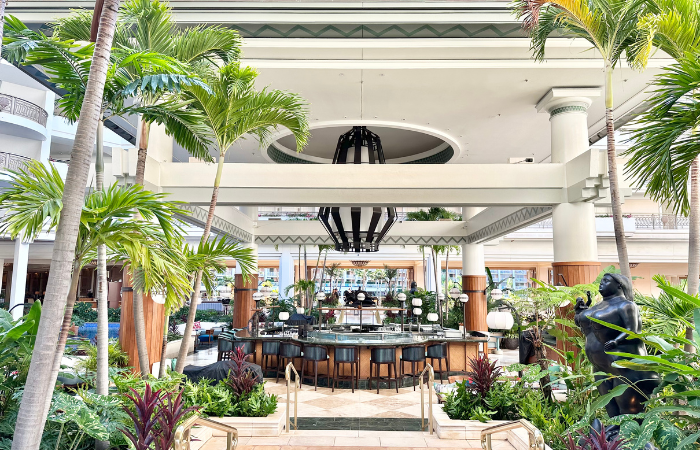 But here's the deal…I don't usually travel with kids so that's not a huge selling point for me personally when I'm picking a place to stay.
I will be completely honest…I have a bit of a love/hate relationship with this resort. I LOVE a big, comfy resort with a lot going on.
But I've always found their service to be pretty lackluster.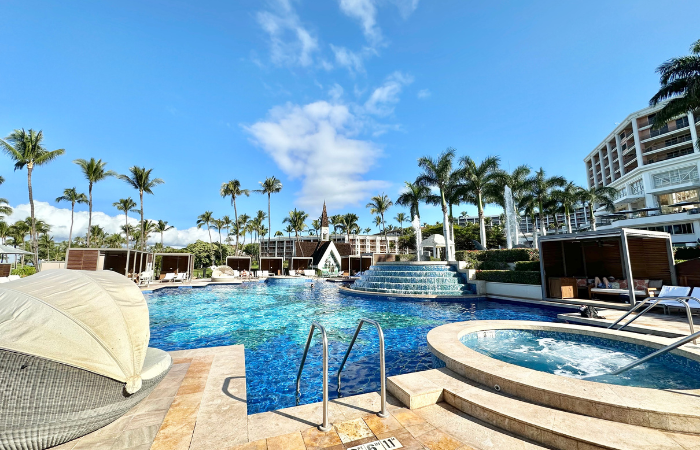 Most of the employees are friendly and helpful when you directly cross paths with them, but this isn't the kind of place where they go out of their way to be friendly and helpful. And it's also one of the few "high end" properties where I've actually had a few less than stellar experiences with staff members.
From the valet to restaurants to shops to lobby concierge, I've had a few run-ins where it was pretty obvious that they don't really care whether you're there or not. And at THE MOST EXPENSIVE hotel in Wailea, I don't love that.
Also, while it's very "grand," parts of it can feel a little dated. In complete fairness, I haven't stayed here since 2014 (although I've been there quite a bit for dining, shopping, luau, strolling through, etc) and they've been hitting the renovations pretty hard lately so I'm making it a priority to go back for another full stay in 2024 to give it another shot.
So anyways, the Grand Wailea definitely has the "wow factor", but for me, when I'm comparing this place to the Four Seasons next door or the Andaz (or even the Fairmont and Wailea Beach Resort), the customer services pales in comparison (but the price doesn't ; )
So when I'm traveling without kids, this is not really an option that I'd consider in Wailea.
You can book the Grand Wailea here.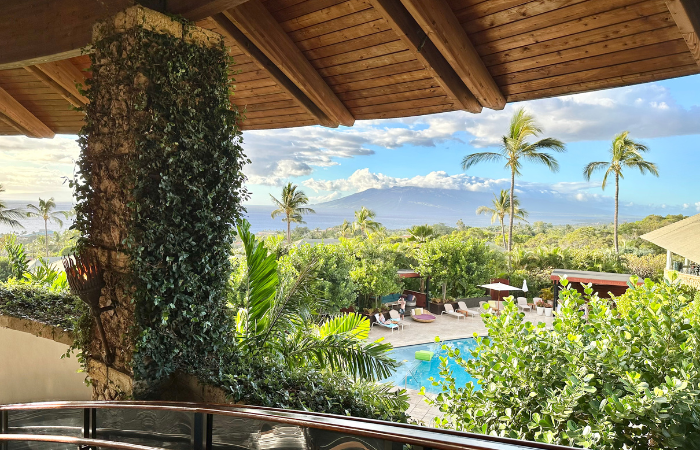 Okay, I said earlier that the Hotel Wailea is an outlier, and it is. And that's why I've put it at the bottom of this list. Also, full disclosure…I've been here for dinner and walked around the property but I haven't stayed here yet.
Here's the deal…the Hotel Wailea is a VERY upscale, small, boutique hotel on the slopes of Haleakala above Wailea.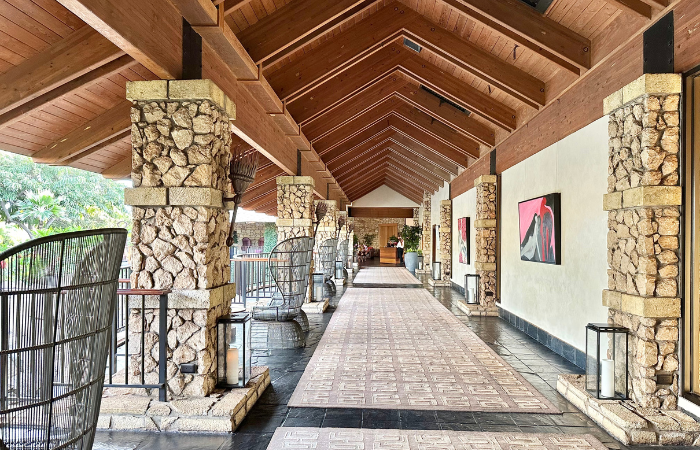 It's just in no way comparable to the big beach front resorts with THOUSANDS of people staying there. This feels more like a private villa estate tucked away from the prying eyes of the public haha.
It is sooooo nice, and I LOVE going there for drinks and dinner and someday I do want to do a short stay there (I can't see wanting to stay for more than 2-3 nights) but I'm not really sure how I would insert it into this list.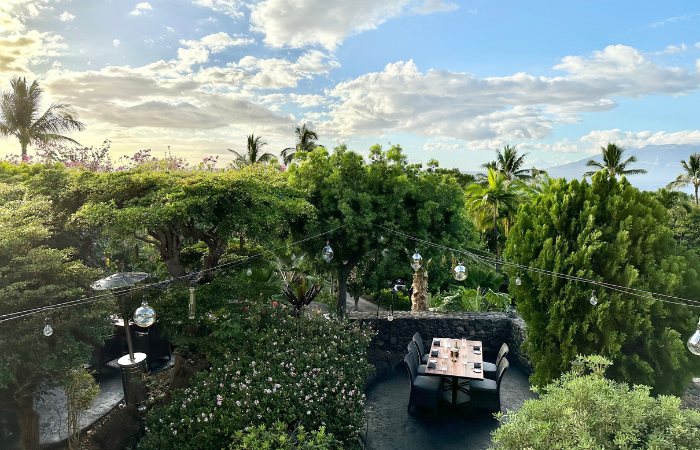 It's the only adults only hotel on Maui (16+) so if you're honeymooning or just looking for a more intimate getaway, it's perfect. And while it's not on the beach (and not really within walking distance), there's a private luxury shuttle that takes you to Wailea Beach where the hotel has chairs and umbrellas setup for guests.
In terms of luxury, it's on par with the Four Seasons, but just a different experience. If you want a truly unique, highly personalized, design-centric experience, it fits the bill.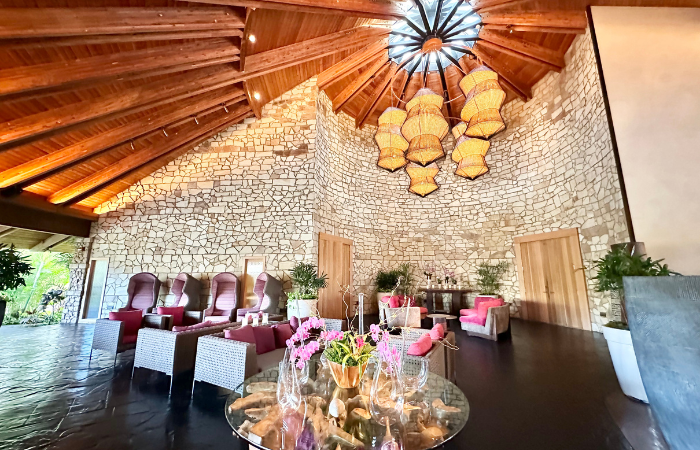 You can book the Hotel Wailea here.
Side Note: If you're looking for a rental car for your trip, I LOVE Discount Hawaii Car Rentals. They're seriously the only company I ever use. They'll give you the very best prices, you don't have to reserve with a credit card or pay until you show up, you can cancel and re-book anytime if you find a better rate, and they usually have a special that adds additional drivers for no fee. It's a no brainer. Click here to check rates for your trip.
Best Hotels in Wailea WITH KIDS
While I don't personally have kids, I do have a lot of kids in my life and often travel with them. So I get travel with kids. And here's the deal…if you're traveling with kids, my ranking pretty much flips on its ear.
You just cannot beat the Grand Wailea if you've got kids. This place is practically a waterpark. With nine different pools spread across different levels that are connected by a lazy river with rapids and currents, it'll keep the kids busy for days. There's a pretty serious water slide (must be 48" tall) plus a pool complex that includes smaller (but still pretty significant) slides, a rope swing, a white water rapid slide, a sandy beach, swim up bar, caves and so many waterfalls.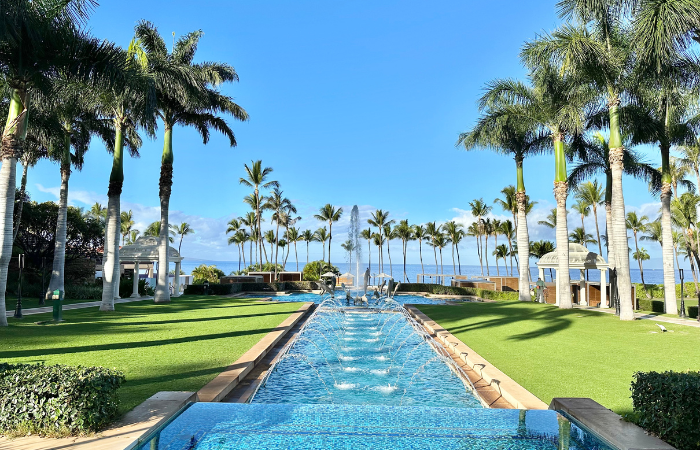 The scale of this place is just massive. Oh yeah, and it's just steps away from a great sandy beach which usually has waves that are prime time for boogie boarding.
Everything about this place is kid friendly, and while there is an adults only pool it's just all so kid-centric that I'm always surprised when I hear people recommend it as a honeymoon resort. It's the #1 place to stay on Maui with kids, but close to the bottom of my list if you're on a honeymoon.
You can book the Grand Wailea here.
I think the Wailea Beach Resort has the most low key "accessible" vibe in Wailea (i.e. people who don't regularly stay at luxury resorts or might feel uncomfortable at a place like the Four Seasons are going to feel right at home here) and that translates well to traveling with children.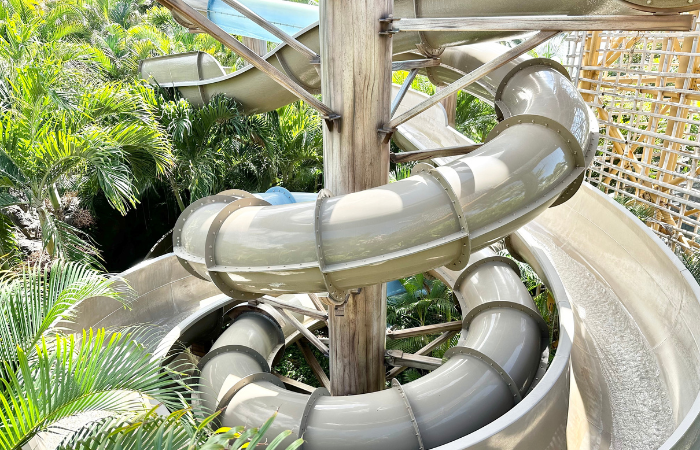 They've got a great kids pool area with the biggest/tallest/fastest slides on Maui plus a whole water play area and other "normal" pools besides the kids pool and the adults only pool.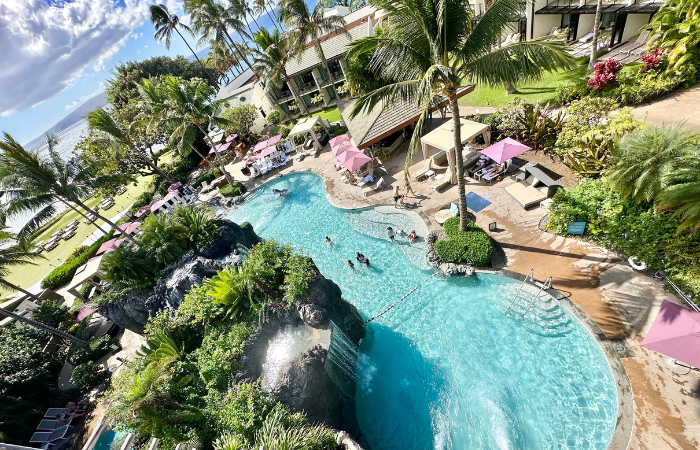 The location is great and I think they've also got the best grab and go food options. Besides pool service, there's a food truck by the kid's pool plus a Starbucks in the lobby and a mini ABC Store (quick place where you can grab bottled drinks, snacks, etc.) plus you're within walking distance to the Shops at Wailea where there's a full ABC Store and the Island Gourmet Market which is basically a small grocery store and has a large prepared food section and even a grill where you can get breakfast, burgers, pizza, etc.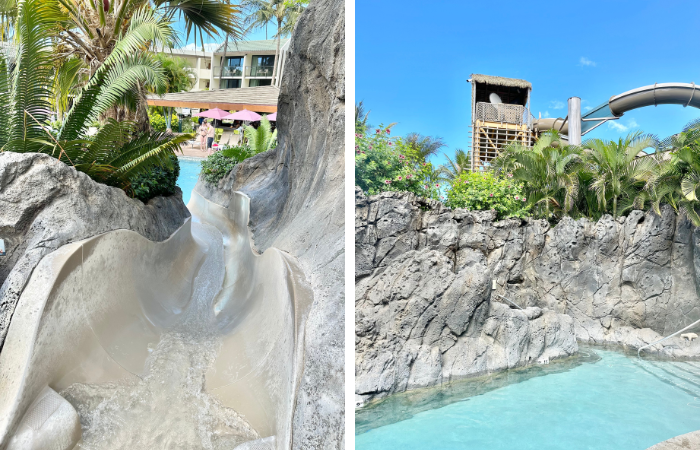 I know you don't always want to have to order $20 grilled cheese sandwiches for kids at the pool and wait 30+ minutes for them to arrive so it's good to have quick options.
The Wailea Beach Resort also has a really nice game room right off the lobby that's got arcade games, air hockey, pool, foosball, etc plus things like nightly movies.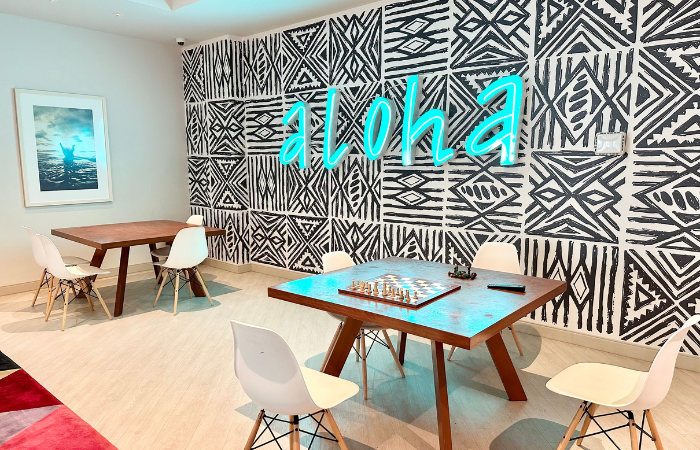 You can book the Wailea Beach Resort here.
Every room at the Fairmont is actually a suite with a separate living area which is GREAT if you have kids.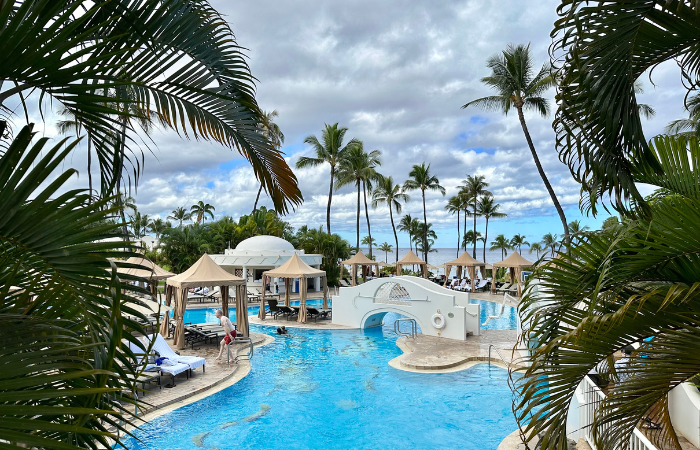 There's a large pool area with a pretty good waterslide and a small market near the pool with grab and go snacks, drinks, breakfast, sandwiches, etc.
You can book the Fairmont Kea Lani here.
The Andaz isn't necessarily kid friendly but it's not not kid friendly. I've noticed mostly people with younger kids staying here (let's say under 3 or 4) that are content to splash in the pool (the lagoon pool has a zero entry side) but don't necessarily need a whole waterpark to keep them entertained.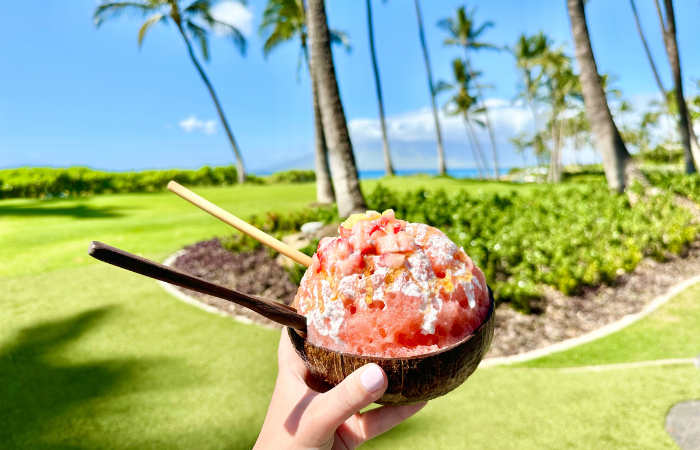 If you've got smaller kids or older kids (who've maybe grown out of the waterpark), I think the Andaz has better overall pool options than the Four Seasons that will suit the whole family (the Four Seasons' best pool is adults only).
Also, the snorkeling off the beach at the Andaz is really good and they have free snorkel rentals for resort guests which is great for older kids. Plus they do complimentary outrigger canoe rides (sign up in advance) and have pretty good water recreation options (SUP rentals, snorkel tours, etc.).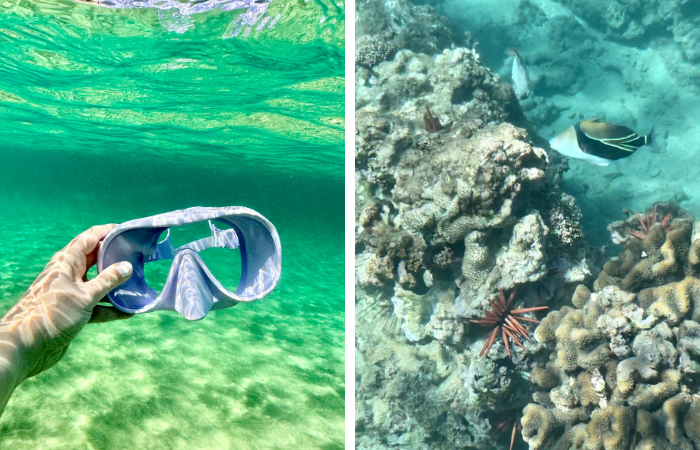 You can book the Andaz here.
#5 Four Seasons
Generally speaking, the Four Seasons is a very family friendly brand and the resort in Maui is no exception, but I've still ranked it at the bottom of the list just because they don't offer a lot of the same amenities that appeal to kids that other places in the area do.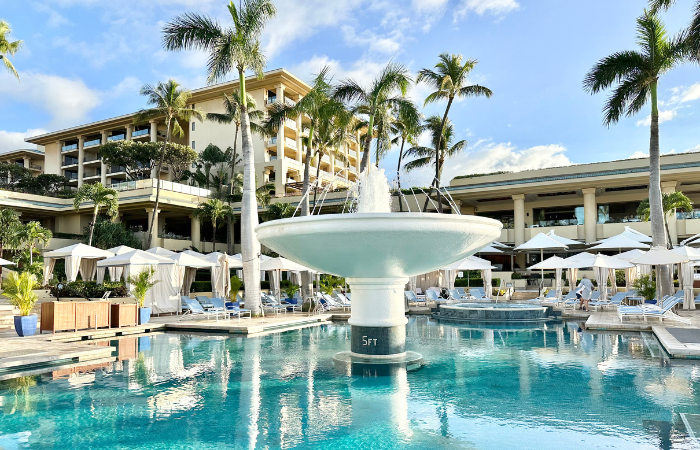 There's only a small waterslide (like, for babies) and the main family pool is just a little dull compared to what they've got going on over at the Grand Wailea and the Wailea Beach Resort.
If your kids are small (toddler age), they've got a great setup, but it's definitely not the waterpark vibes they've got going on next door. But that can also be a plus.
They do have a GREAT open air family game room setup with a pool table, foosball, video game room, etc. though.
You can book the Four Seasons here.
A Few More Random Things
I've covered a lot here, but here are a few loose ends that might be good to know: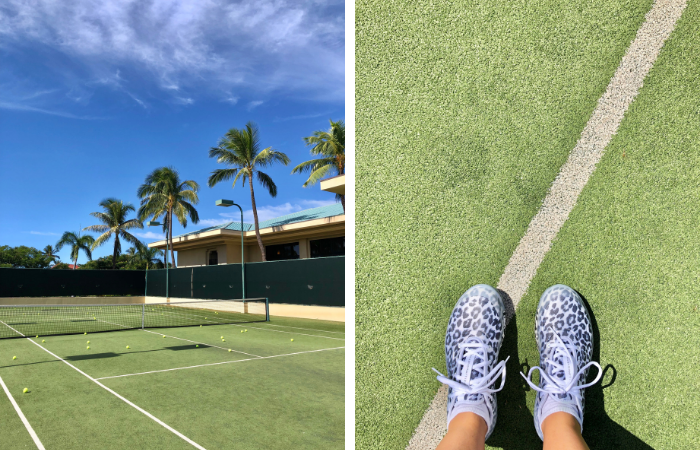 The Four Seasons is the only resort in Wailea with on property tennis courts. They're artificial turf and the program is run by a third party company and anyone can go to drills, clinics, and lessons but obviously it's most convenient if you're staying there. The Wailea Tennis Club is also in the area and is open to day guests. It's closest to the Wailea Beach Resort, but you'd probably want to drive.
There's great golf in Wailea, but none of it's based at a resort so you'll still have to drive no matter where you're staying.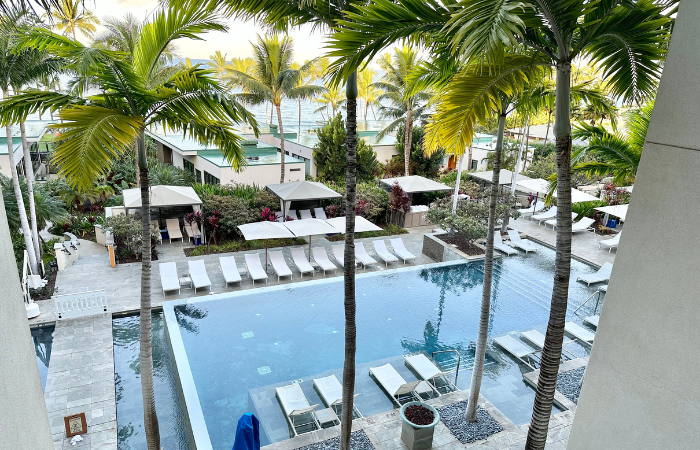 As far as spas go, the Grand Wailea has always had far and away the best spa facilities, but they're undergoing a MASSIVE renovation and currently what you can book are these little spa bubbles (you just get access to one private room). I assume once the renovation is complete it's still going to be the place to go. I have a lot of feedback (including people who used to work in spas in Wailea) that the Willow Stream spa at the Fairmont is the best place to go as far as actual treatments are concerned but their facilities don't have all the bells and whistles. I wasn't super impressed with the spa at the Four Seasons (facility or treatment), and I wanted to try the Andaz on my last trip but they were booked up. They seem to maybe be a sweet spot of super nice facilities and good treatments though.
And I've mentioned loyalty programs a bit, but here's the full rundown:
Wailea Beach Resort = Marriott
Andaz = Hyatt
Grand Wailea (Waldorf Astoria) = Hilton
Wailea Vacation Rentals & Condos
There are quite a few NICE beachfront (and non beachfront) condo properties/resorts in Wailea. You can rent individual units directly through Vrbo. Here are a few of my favorites:
Palms at Wailea: Not on the beach, it's only a short ways away and this property is new and NICE. Not only are the units quality, but the pool and common areas have a very luxe, resort-like feel. Find specific condo units here.
Polo Beach Club: Sitting beachfront next to the Fairmont Kea Lani, this complex has a great location in the less crowded area of Wailea. Find specific condo units here.
Wailea Beach Villas: These are not your average condos. These are VILLAS. The accommodations are fabulous, the location is fabulous, but they're not a bargain. The price matches what you get. Find specific condo units here.
Wailea Ekahi: The location here is great. This is probably your best spot for beachfront condos at a bargain (within reason) in Wailea. Find specific condo units here.
Wailea Grand Champion: Not beachfront, but a short walk to Wailea Beach, the Grand Champion is a large complex with several pools. Find specific condo units here.
Ho'olei at the Grand Wailea: Again, these aren't exactly condos, but villas situated in a resort community attached to the Grand Wailea. If you have the budget, and you're looking for primo accommodations, you'll love it here. Find specific condo units here.
Still Looking for a Place to Stay?
Here's one more really important thing you need to know before your Hawaii trip…
Reservations You Need to Make BEFORE Your Hawaii Trip
You've got your airfare, hotel, rental car and your big activities booked, so you should be good to go, right? Wrong!
Travel is BOOMING in Hawaii so a lot of state and national parks used the closure and reopening to institute reservation systems at some of the island's most popular spots to make things a little more sustainable.
That means that there are now over half a dozen sites (beaches, trailheads, etc.) that require advance reservations. And some sell out well before you arrive on the island so you really need to have some sort of a plan.
I recently saw somebody in a Hawaii travel group post in a panic that they didn't know they had to make reservations for things in advance…they thought they could just show up and "go with the flow." I was tempted to say, well, "as long as the flow doesn't take you somewhere that requires reservations, you can!" ; )
But I don't want YOU to be that person, so I've pulled together a list of all the places you need to reserve entry in advance (plus all the details on booking windows, price, links, etc.) and a handful of popular tourist hotspots that book out really far in advance too.
Haleakala National Park (Maui)
To visit Haleakala National Park for sunrise at the summit, you must make reservations in advance here.
Reservations are required to enter the park gates between 3AM and 7AM (sunrise hours).
Online reservations are $1 per reservation/vehicle PLUS you'll pay the park entrance fee of $30/vehicle when you arrive (National Park annual passes are also accepted at the gate).
The reservation booking window opens 60 days in advance at 7AM HST. There are also a limited number of tickets released two days before.
You can make one reservation every three days with the same account. So if you want to make reservations for back to back days (in case of weather/conditions), you'll need to do so with separate accounts (email addresses).
If you can't get reservations for sunrise, you can enter the park anytime after 7AM without reservations. The summit is spectacular during the day and you don't need reservations for sunset.
I strongly recommend creating an account before and making sure you're logged in at 7AM HST because it's not uncommon for reservations to sell out quickly.
Waianapanapa State Park (Maui)
To visit Maui's famous black sand beach at Waianapanapa State Park on the Road to Hana, you must make reservations in advance here.
Reservations are required to visit the beach and are distributed in windows from 7AM-10AM, 10AM-12:30PM, 12:30PM-3PM, and 3PM-6PM. And they are pretty strict about exiting by the end of your window time (you can arrive anytime within your window).
It's $5/person to enter plus $10/vehicle to park and those fees are paid when you book your time slot.
Reservations open up 30 days in advance.
Iao Valley State Park (Maui)
To visit the lush, green mountains and hike at Iao Valley State Park, you must make reservations in advance here.
Reservations are offered for 90 minute time slots beginning at 7AM and ending at 6PM. They ask that you arrive within the first 30 minutes of your time slot.
Entry is $5/person plus $10/vehicle to park.
Reservations open up 30 days in advance.
Diamond Head (Oahu)
To hike to the top of Waikiki's famous Diamond Head, you must make reservations in advance here.
Reservations are offered in two hour increments beginning at 6AM (6AM-8AM, 8AM-10AM, etc.) and ending at 6PM. If you're parking onsite, they ask that you arrive within the first 30 minutes of your reservation window.
Entry is $5/person plus $10/vehicle to park.
Reservations open up 30 days in advance.
Tip: I recommend booking one of the first two time slots because there isn't much shade on this hike and it gets pretty hot.
Hanauma Bay (Oahu)
To snorkel at Oahu's pristine Hanauma Bay, you must make reservations in advance here.
Entry times are staggered in 10 minute increments from 7AM to 1:20PM with roughly 1000 slots being assigned in advance every day.
Reservations can be made two days in advance and they open at 7AM HST. They're usually gone in minutes (if not seconds).
If you're unable to get an advanced reservation, you can try for a day of, walk in ticket. They open at 6:45AM and they only have a limited number available. Everyone in your group needs to be present when you purchase your tickets in person.
There are no reservations for parking and it's first come, first serve. $3/vehicle.
It's $25/person to snorkel at Hanauma Bay (12 and under, active military, and locals with HI ID are free).
The Hanauma Bay Nature Preserve is open Wednesday through Sunday (CLOSED MONDAY AND TUESDAY) from 6:45AM-4PM. Last entry is at 1:30PM, the beach is cleared at 3:15PM and you have to leave the facility by 4PM.
Jellyfish patterns can also affect whether or not the bay is open so double check the day before/day of.
USS Arizona at Pearl Harbor (Oahu)
If you want to take the boat tour at Pearl Harbor out to the USS Arizona, it's recommended to make advance reservations here.
Online reservations are guaranteed a specific boarding time to go out to the USS Arizona. If you're unable to get an advance reservation, you can wait standby when you arrive. The line could be short (15 minutes or so) or long (hours) and it just depends on the day (if they're having problems with the loading dock sometimes they don't take many from the standby line) and the time of day.
Reservations are supposed to open up 60 days in advance, but keep an eye on your exact dates, because lately they've actually been opening up about 57ish days in advance???
They also release a small batch of tickets the day before.
The boat ride out to the USS Arizona is free, but it's $1 to make the reservations online.
They recently started charging $7/vehicle for parking at Pearl Harbor.
Haena State Park / Kalalau Trail (Kauai)
If you want to hike Kauai's famous Kalalau Trail, you must make advance reservations here.
You've got three options here:
1) Parking & Entry: This is the most flexible option and also the most limited. THESE RESERVATIONS SELL OUT IN LESS THAN A MINUTE. There are three time slots available: 6:30AM-12:30PM, 12:30PM-5:30PM and 4:30PM to sunset. You can purchase multiple time slots if you want to stay longer. It's $10/timeslot (parking) plus $5/person and you have to reserve every person when you initially book. Everybody has to arrive in the same car and your ID needs to match the reservation.
2) Shuttle & Entry: If you can't get parking at the trailhead, there's also a shuttle option. Shuttle reservations are $35/person (16+), $25/person (ages 4-15), 3 and under can ride free. The shuttle runs every 20 minutes 6:20AM to 6:40PM.
3) Entry Only: If you're a Hawaiian resident (with HI ID) or someone WITH a Hawaiian resident, you can purchase entry only for $5/person with no advance reservations. Also, if you're walking or biking to the trailhead you can do this option. But there is NOWHERE to park in the area to walk in. So this really only works for those with bikes or who are staying close enough to walk. They will tow your car if you park outside the designated areas.
The reservation window opens 30 days in advance at 12AM HST. The parking & entry option usually sells out in a minute, but the shuttle availability will last longer.
There are a TON of FAQs here including the possibility of snagging a canceled reservation.
Other Things to Book in Advance
Hawaii is a busy place these days! Besides the state and national parks above, here's a handful of miscellaneous things you should make reservations for in advance (if they're on your radar):
Mama's Fish House (Maui): The iconic spot is the most popular restaurant in Hawaii and they've been opening reservations (and selling out) 4-6 months in advance. You can call and get on the waitlist for one day or you can set notifications on OpenTable to alert you for cancellations every day of your trip. Most people have pretty good success on OpenTable.
Old Lahaina Luau (Maui): Honestly, any luau you're planning to attend you should book early, but most people are usually shocked how far out the Old Lahaina Luau books out. Book it as soon as you know your dates (I think they open at the six month window). They also have a waitlist.
Kualoa Ranch UTV Tour (Oahu): Everybody loves Jurassic Park so getting to ride UTVs where they filmed the movies is very popular. The ranch offers a lot of different tours but the UTV tours usually book out a couple of months in advance.
Spa Reservations: If you're staying at a resort with a spa (or planning on visiting one), don't wait until you arrive to make your reservations. I'd make them at least a month in advance.
Tee Times: Same for golf, reserve your tee times well in advance.
Dining Reservations: Any "fancy" or resort restaurant is likely to be booked up these days so if you like having a nice dinner every night, make your plans in advance.
Want to read more? Don't miss some of my most popular (and favorite) posts about Maui: My Favorite Hotels on Maui | Wailea vs Ka'anapali | All of the Wailea Resorts Ranked | Maui Travel Tips | Things You Can ONLY Do on Maui | Where to Find Maui's Best Condos and Vacation Rentals | My Favorite Road to Hana Itinerary | Road to Hana Tips | Should You Drive the Backside of the Road to Hana? | 4 Day Maui Itinerary | Is Mama's Fish House Worth It? | Tips for Sunrise at Haleakala National Park | Things to Do Upcountry | Best Beaches in Wailea & Kihei | Best Restaurants in Wailea | Maui vs Kauai | Four Seasons Maui Review | Andaz Maui Review | Fairmont Kea Lani Review | Wailea Beach Resort Review | Four Seasons vs Andaz Maui | Andaz Maui vs Wailea Beach Resort
P.S. Thanks for sticking around and reading this whole post! If you have ANY questions about planning your trip to Hawaii, you can join my free Facebook group here. I'm there answering questions every day and there are 7500+ other friends who have a ton of Hawaii information to share!
Also, if you want to follow along on my travel adventures in real time, you can follow me on Instagram (@caitylincoln). My post captions are full of travel tips and I have a ton of story highlights and videos with great info. And please share my account with your friends that are headed to Hawaii! Your support really helps me keep this blog running!