Planning a Trip to Hawaii? Here's Your Timeline…Seriously, Read This Before You Book ANYTHING
You're planning a trip to Hawaii…wahoo!! How exciting! But it can also be pretty overwhelming…I mean, how do you even know where to start?
Hawaii is such a unique destination…the Hawaiian Islands are some of the most remote islands in the world, but being the 50th US state has made them muuuuuch more accessible.
For so many people, a trip to Hawaii is a once in a lifetime dream. And for a lot of people, Hawaii is the farthest they'll ever go from home (by a longshot) and not to mention one of the most expensive trips they'll ever take.
While you'll find detailed posts on topics like choosing the best time to go, picking an island, booking accommodations and flights, etc., on my blog, this post is going to give you an overview of Hawaii, a timeline to let you know exactly when you should be booking things so that you have the most options available for the best prices plus a few extra things I think are good to know…
Planning a Trip to Hawaii
This post may contain some affiliate links, which means I'll make a little money on anything you choose to purchase. But of course, I only recommend my absolute favorites to you. Thank you for supporting the brands that make the Lincoln Travel Co possible.
Hawaii is a chain of islands in the Pacific Ocean that is about 2000 miles from the US mainland. There are four main islands (Oahu, Maui, Kauai, and the Big Island-also known as Hawaii), two smaller islands near Maui (Molokai and Lanai) and two other islands that aren't visitable (Kaho'olawe and Ni'ihau). Oahu is considered the main island (home to Honolulu-the state's capital, Waikiki, and over a million people) but it's not the "Big Island."
The four main islands are all easily accessible from the US mainland. Molokai and Lanai are easily reached from Oahu or Maui. Here's a list of each island's major city and airport code:
Oahu/Honolulu (HNL)
Maui/Kahului (OGG)
Kauai/Lihue (LIH)
Big Island/Kona (KOA)
BIg Island/Hilo (ITO)
Molokai (MKK)
Lanai (LNY)
It seems like a world away but Hawaii is actually only a 5 or 6-hour flight from California. It's 6 hours going to Hawaii, and 5 hours coming back from Hawaii. There are so many more direct flights to Hawaii now from the midwest and even the east coast. From the midwest (Dallas, Chicago, Denver, Austin, etc.) you're looking at 8-9 hours and from the east coast (New York, Boston, Orlando, etc) it's usually 11-12.
The Hawaiian Islands run on the Hawaii-Aleutian Time Zone. Hawaii also doesn't observe Daylight Savings Time so they're 3 hours behind West Coast time (6 hours behind East coast time) when we're on Daylight savings time, and 2/5 hours when we're not.
The Hawaiian Islands were formed by volcanic eruptions and the age of each island inversely corresponds to its size (and some of its features). Kauai is the oldest island (formed almost 6 million years ago) and also the smallest island. Oahu is the second oldest island and second smallest. Maui is the second youngest island (formed about 1.3 million years ago) and second largest island. And the Big Island comes in as the baby island and the only island with ACTIVE volcanoes which means that it's still growing!! Maui and the Big Island are the only islands where you'll find the dramatic black sand beaches (formed when lava meets the ocean) because they're still relatively young. Oahu and Kauai are the islands with the most dramatic green jagged mountains because they're older and have suffered more erosion.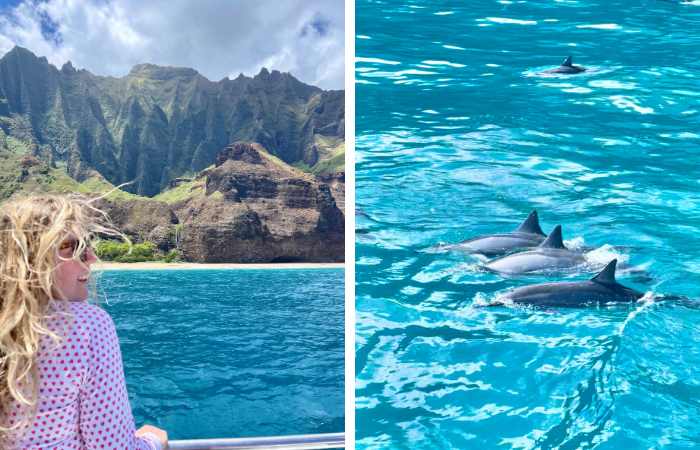 So in terms of size: Big Island > Maui > Oahu > Kauai
And in terms of age: Kauai > Oahu > Maui > Big Island
Molokai and Lanai were originally part of Maui but as the islands have sunk, they've become three separate islands.
As far as which island is best or which you should visit, there's not really a definitive answer. Although people who have visited before usually have very strong opinions ; ) each island is fairly unique and has a lot to offer. While each island has a handful of attractions (natural or manmade) that you'll only find on that island, EVERY island has supherb beaches, snorkeling, water sports, resorts, etc.
In other words, your "dream Hawaiian vacation" can be had on each island. Read more about figuring out which island to visit here.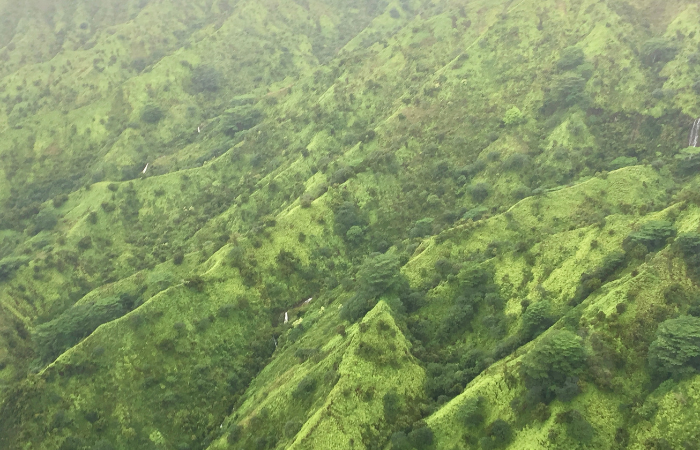 And I know these days most people are planning their vacations around work/school/holiday schedules and generally have an idea about when they're going to go, but if you're wide open and trying to pick the best time to go to Hawaii, read this post.
What to Book (& When)
Airfare & Accommodations
The two biggest things you'll need to book for your trip is your airfare and your accommodations. But which should you book first? Well, it depends.
If you're flying a whole crew to Hawaii, you may be more focused on finding the cheapest airfare possible and just take whatever rooms you can find. In that case, nail down your airfare first.
I personally am more accommodation focused. Where I stay can really make or break a trip for me and I usually have a fancy resort or two that I've got my eye on so I'll do the research and pick dates that are going to save me the most money on the room (or when I can get a good value on point redemption through reward programs) and then I usually just pay whatever the flights are for those dates.
When you're talking about luxury beach resorts, if you pick the right dates you can potentially save $$$ EACH NIGHT which is usually more than you could ever save on a plane ticket.
But I like to stretch my dollars as far as possible so I try to find a sweet spot between saving money on BOTH airfare and the room and book everything at the same time.
It takes some planning (and maybe a legal pad full of options for dates and prices listed out), but I think it's worth it to have the best trip possible.
There are a million ways to do this, but here's what I do:
I generally know which island(s) I want to go to and I have a window of time (2-3 weeks) that I want to take the trip. I price out all of my hotel options and flight options during that time period and then pick my specific dates based on what's going to work out best. I usually only go to Hawaii for about 6 nights at a time so if I'm flexible enough to look at a whole month (or even just 2-3 weeks) of dates you can find a LOT of wiggle room on prices.
So when should you book all of this?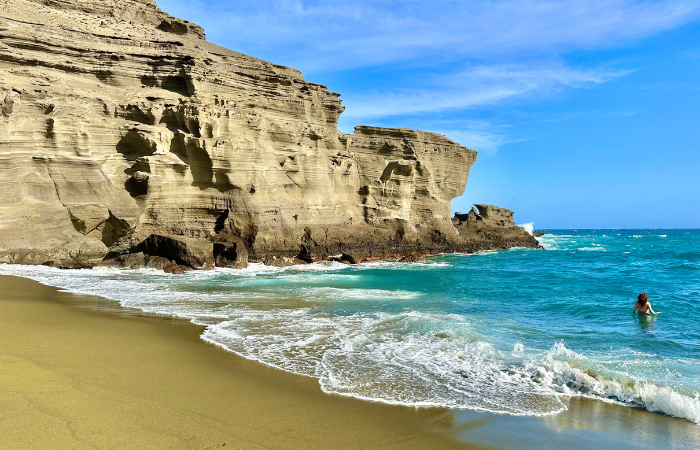 Southwest Airlines (pretty much the only airline I fly anymore) opens up the booking window 6-8 months in advance. They'll announce on what date the booking window will open through in advance. Most other airlines open up 11 months in advance.
If you're committed to flying Southwest and you're traveling during a busy time of year (or you just need very specific dates), you'll want to be ready to book right away.
If you're flexible, I usually find 4ish months out to be the sweet spot for pricing. Again, that's if you're flexible.
As far as a timeline for booking rooms, if you're traveling during peak times, many places book up almost a year in advance (I'm looking at you Maui at Christmas).
Of course, you'll usually be able to find some place to stay if you wait until the last minute, but booking your accommodations in advance will insure that you have the most options available to you. This is especially relevant if you're looking at condos or vacation rentals. The best properties (and best deals) will start to disappear if you wait too long.
4-8 months out on booking accommodations is pretty reasonable unless you're needing something super specific (or like I said…something over Christmas).
Rental Car
I would reserve your rental car as soon as you know your trip dates, but then keep monitoring it to see if you can find a better deal as the trip gets closer.
Rental cars are finite in Hawaii so don't wait around too long to reserve one or you may end up having to rent a more expensive category than you need.
I always book through Discount Hawaii Car Rentals and am able to reserve without paying until I arrive. You can also cancel for free anytime and rebook if you find a better deal.
Activities
Depending on your vacation style, you may want to just beach bum around and go with the flow or you may prefer to have a tentative schedule so you make sure you see and do everything you want.
At the very least, I recommend booking activities that you're set on well before your arrival.
Popular luaus and activities (helicopter tours, snorkel trips, etc.) often book up months in advance so I prefer to make these reservations once I know my dates. While you'll usually be able to book SOME luau or activity close to your departure or even once you arrive, it may not be the one you want. So don't get caught paying a premium price for your second choice. Book activities in advance.
Some helpful hints ; ) … Old Lahaina Luau on Maui books many months in advance. And UTV tours at Kualoa Ranch on Oahu also book out pretty far.
Okay, so you know about booking things like luaus, snorkeling trips, etc in advance but since Hawaii has been so inundated with visitors since COVID, there are now a handful of experiences that now require advance reservations:
USS Arizona Memorial at Pearl Harbor (Oahu)
Snorkeling at Hanauma Bay (Oahu)
Waianapanapa State Park/Black Sand Beach (Maui)
Haena State Park/Kalalau Trail (Kauai)
Reservations for most of these book out 30-60 days in advance and some sell out in SECONDS. So while "going with the flow" is great in theory, you won't be able to hike the Kalalau or see the sunrise at Haleakala on a whim. You'll have to plan it out.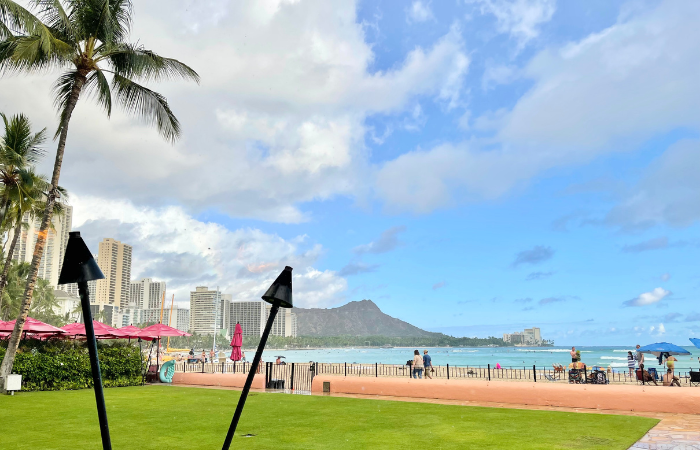 Restaurant Reservations
If you want to do any special/fancy dinners, these days you're definitely going to need reservations. Mama's Fish House on Maui is currently booking 4-6 months out and on most islands, the top restaurants in the resort areas should be booked well before you arrive. Even things like spa treatments should probably be booked in advance if you've got your heart set on it. Even as a resort guest, it's hard to get into the best spas once you arrive on the island.
More Advice About Planning Your Hawaii Trip
Don't book flights before you find a place to stay. My inbox is full of messages right now from people who booked cheap flights to Hawaii and are having a hard time finding a place to stay. It's not that there's NO place to stay, but things are either waaaaay more than they thought for something basic or they were hoping to stay at a nice place and everything is sold out. If where you stay is important to you (it's way more important to me than saving on a flight), make sure the dates work with accommodations before you book. You can usually save a whole lot more by picking your dates around availability/offers at resorts and hotels than you can booking cheap flights. In my experience, most of the time airfare doesn't fluctuate as much as rooms do.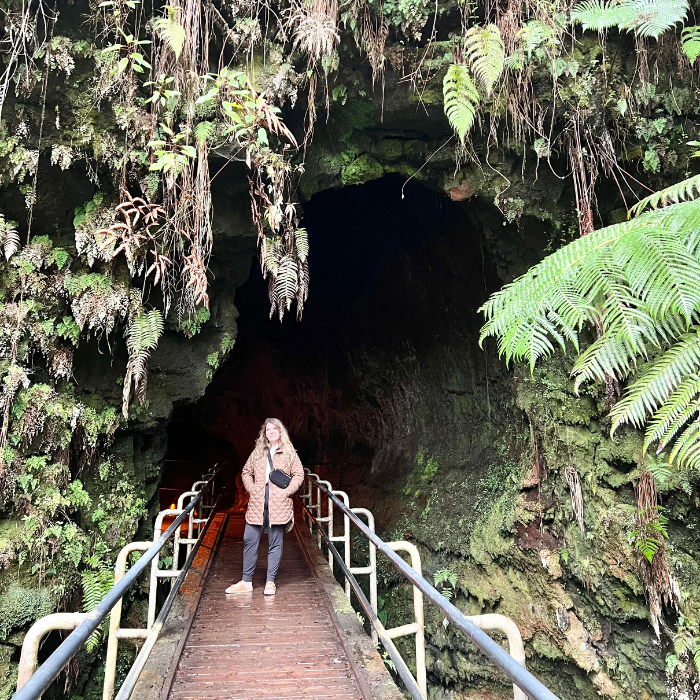 Traveling to Hawaii post COVID is a TRIP. Hopefully this becomes irrelevant sooner rather than later, but travel to Hawaii is still pretty crazy right now. Travel everywhere is pretty crazy right now. At this point it doesn't have as much to do with restrictions and a labor shortage as it does pent up demand. And for now that often looks like paying way more for way less, but that's just the way it is. It's not just Hawaii, it's travel in general.
"Is (fill in the blank) worth it?" Wow I get this question a lot. I used to try to answer it based on my personal experience and opinions and a delicate cost/benefit analysis plus trying to figure out what the question asker's expectations are. Here's what I've come to realize….if you're asking if something is worth it…it's probably not…FOR YOU.
Different people have different expectations and also tolerances for spending money. Some people don't think anything of dropping $300 on dinner for 2 and some people could never stomach that in a million years NO MATTER WHAT. Value for money and time is very subjective and everybody likes to/is comfortable spending their time and money in different ways.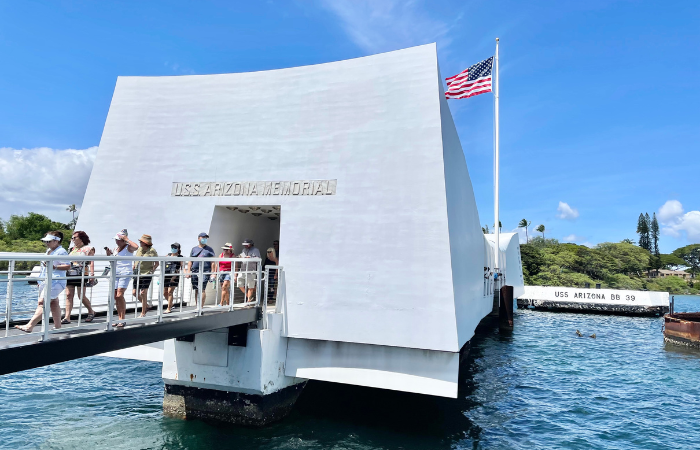 Same thing when people ask if something is a "must do." "Is Pearl Harbor really a must do?" If you're asking, it's probably not. For me, it absolutely is. On my first trip to Oahu, I was only there for two days and I spent one of them at Pearl Harbor. But I have friends who have been to Oahu many times, have never been, and absolutely don't feel like they're missing anything. So if you read a normal amount of information/reviews about something and you're still wanting to ask if (fill in the blank) is worth it…it's probably not.
You're allowed to spend your Hawaiian trip however you want and in a way that you'll feel good about. You don't HAVE to go to a luau. You don't HAVE to go out on a snorkel boat. You don't HAVE to make reservations for that one restaurant everyone is talking about when the idea of spending that much money on dinner makes you feel kind of ill.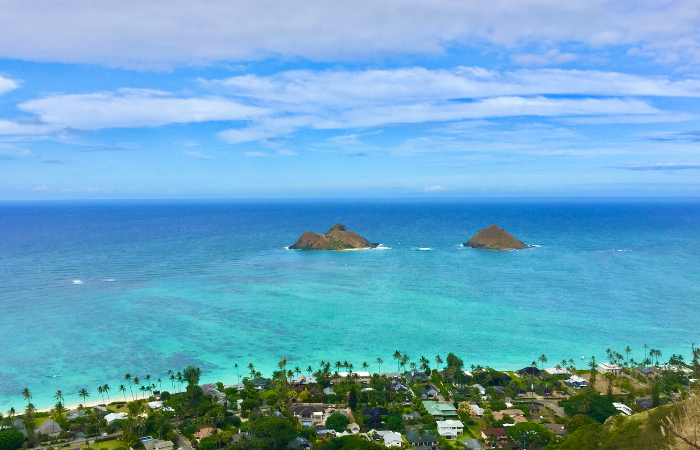 Save
P.S. Thanks for sticking around and reading this whole post! If you have ANY questions about planning your trip to Hawaii, you can join my free Facebook group here. I'm there answering questions every day and there are 7500+ other friends who have a ton of Hawaii information to share!
Also, if you want to follow along on my travel adventures in real time, you can follow me on Instagram (@caitylincoln). My post captions are full of travel tips and I have a ton of story highlights and videos with great info. And please share my account with your friends that are headed to Hawaii! Your support really helps me keep this blog running!