Kauai Travel Tips: START HERE If You're Planning a Trip to Kauai
Kauai…the Garden Isle…the island your Jurassic Park dreams are made of…she's quite a beauty! I've got over 20 posts on Kauai on this site (not including the other islands or general Hawaii planning posts)…that's a lot of good info! To help you round it all up, this page is going to serve as home base for all of my Kauai travel tips.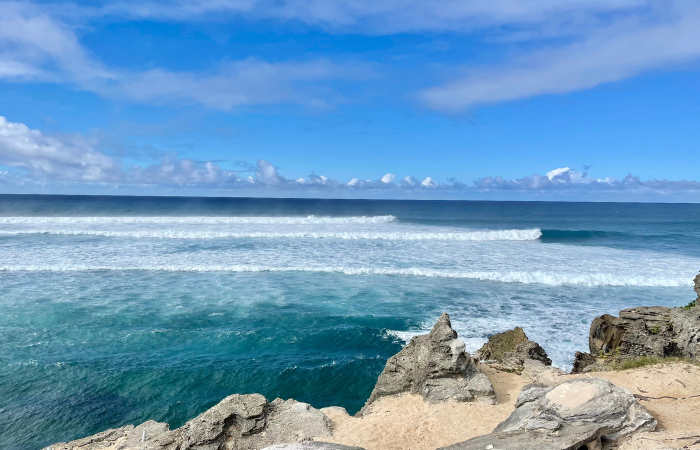 First things first…if there's one post on my blog you've got to read it's this one: Hawaii Travel Tips. It's not island specific, but it covers things like which airports to fly into on each island, the scoop on illegal vacation rentals, rules about not touching wild animals that are federally protected in Hawaii, the unspoken rules for driving on the island, how to get along with locals, what to expect and MORE. It's a whopper of a post (7000+ words) and it's definitely one you don't want to miss. Check it out here.
This is where it all starts when you're planning your trip. Kauai isn't a very large island (that's relative because all of the Hawaiian Islands are actually pretty big compared to islands in the Caribbean or elsewhere), but it has several distinctive areas.
Most people get hung up on whether to stay in Poipu on the south side (dry and sunny) or in Princeville on the north shore (rainy but GORGEOUS). One of the most helpful posts on my site is this breakdown of where to stay on Kauai: Poipu vs Princeville.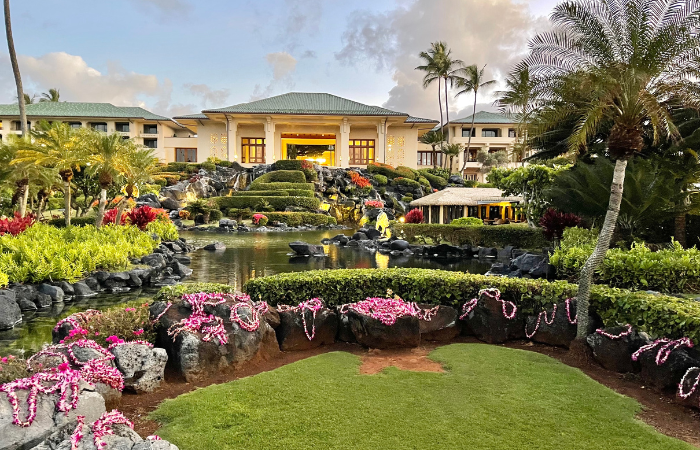 Read my full review of my stay at the Grand Hyatt Kauai (one of Kauai's most popular resorts) here.
More where to stay posts:
Enjoy the finer things in life? You're going to want to read about the best Luxury Resorts in Hawaii
Like things a little smaller and more personal? Check out my favorite Boutique Hotels in Hawaii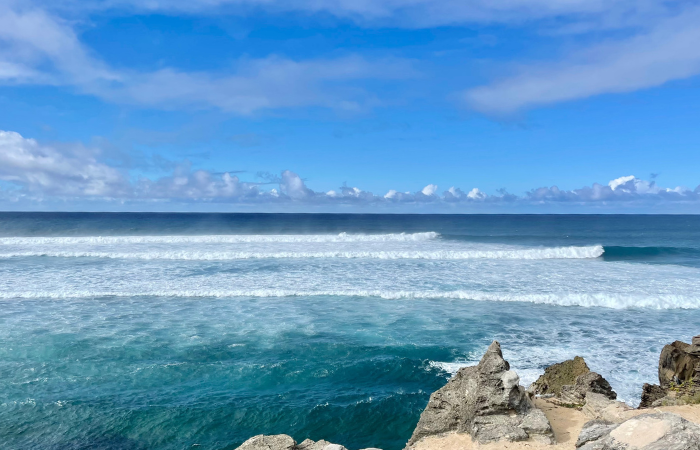 Kauai Condos: Are you really trying to watch the budget? Or just want more space to spread out with friends and family? You're definitely going to want a condo or vacation rental. There are a ton of condos on Kauai so it's a little overwhelming. This post breaks down sooo many different condo complexes on Kauai by location so you can find what's important to you. Beachfront? Amazing pool? Resort like amenities? A price performer? Besides great info, I've rounded up a lot of options under $100/night.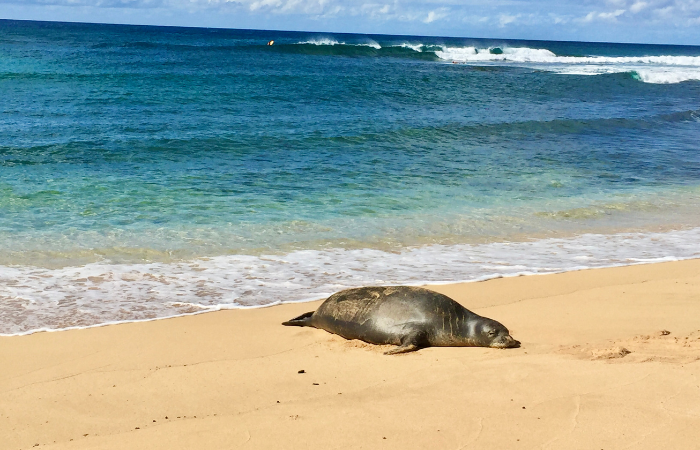 3-7 Day Kauai Itineraries
The Best Kauai Itineraries: I've noticed that people either seem to book their airfare and hotel first and then figure the rest out, or they want to lay out an itinerary and then decide how to book their flights (how long to stay) and where to stay. Either way, having a solid itinerary (even if it's just a lot of built in relaxation time peppered with some activities) can make your vacation sooooo much better. You're going to want to pay close attention to this post to learn the ins and outs of putting together a good itinerary. How many days do you need on Kauai? What are the true "don't miss" things? I've got that covered plus SEVEN detailed days laid out for you that you can mix and match to create your perfect vacation. Read that post here.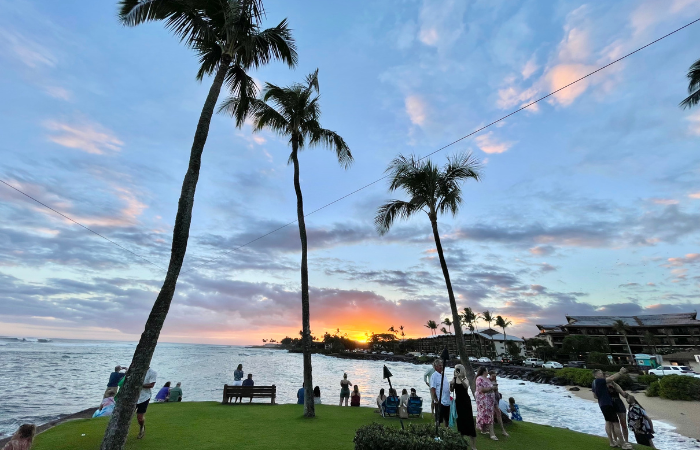 Rentals Cars on Kauai
You absolutely will need a rental car. Hawaii is not an all-inclusive destination where you'll arrive by shuttle and never leave your resort (I mean you could do that…but it's pretty expensive just to get to Hawaii so most people want to actually see Hawaii. If you want a cheaper resort only vacation, just go to Mexico).
Also, even though Kauai is the smallest main island, it's still pretty big. Driving from Poipu on the southside up to the north shore can easily take an hour. And public transportation isn't very good.
So you'll most definitely want a rental car for your stay even if you're staying in a resort area. I always book through Discount Hawaii Car Rentals. They're seriously the only company I ever use. They'll give you the very best prices, you don't have to reserve with a credit card or pay until you show up, you can cancel and re-book anytime if you find a better rate, and they usually have a special that adds additional drivers for no fee. It's a no brainer. Click here to check rates for your trip.
And you can read more about the rental car situation in Hawaii here.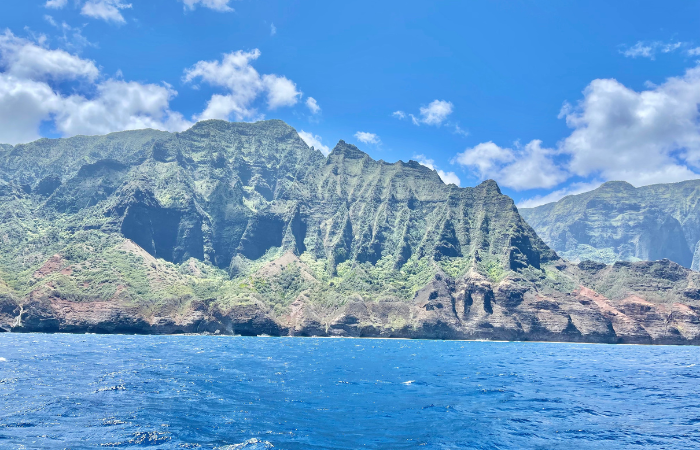 Restaurant Recommendations
If you're anything like me, your vacation probably revolves a bit around where you're going to eat. Kauai has the full spectrum as far as places to eat (fine dining to food trucks). But if you're looking for a special place for dinner (or you just like nice places every night), here's a rundown of the best restaurants in Poipu.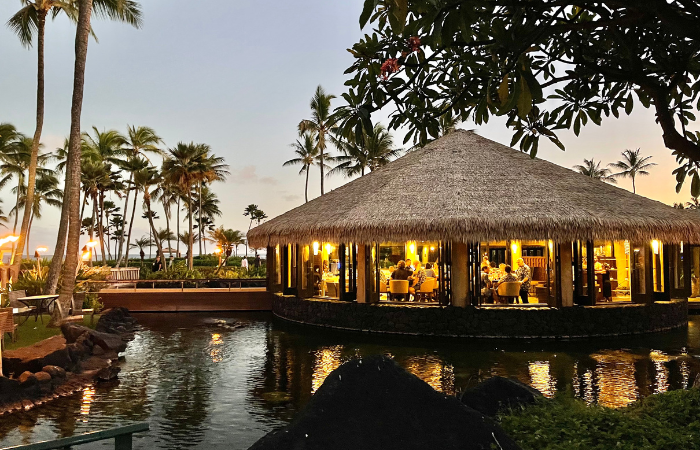 Kauai Activities
One of the top questions I get asked is when the best time to book activities/tours/excursions is. Honestly, if there's something you know you want to do for sure…you should book it as soon as you can. There's no advantage to waiting until the last minute. You won't find better deals and more than likely you'll end up missing out because things sell out. In the post COVID landscape, so many activities and tours in Hawaii (luaus, snorkeling tours, ziplining, atv rides, even RESTAURANTS) are fully booked 2-4 months in advance.
Napali Coast Boat Tours: If you're only going to pay for one activity on Kauai, this is my top pick. It's the best bang for your buck way to see the best part of Kauai. But not all Napali Coast boat tours are created equal!! Read this post to find out my non-negotiables I look for when picking a company.
Snorkel Catamaran Tours: This is one of the most popular excursions on Kauai and if you're staying on the south side of the island, it's super convenient.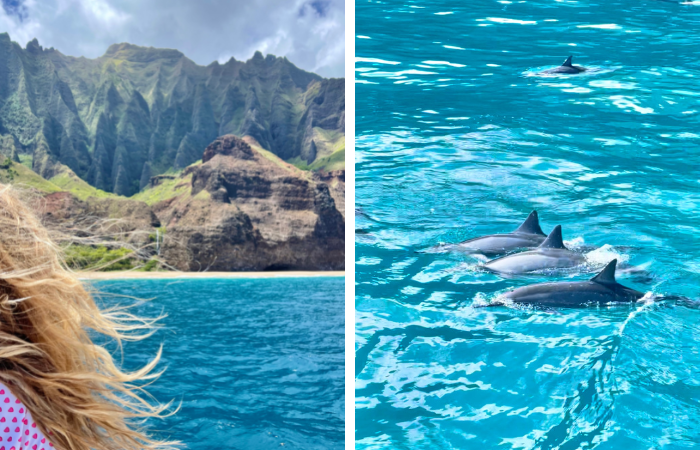 Kauai Helicopter Tours: If money's not a major factor of you're looking to go all out…there's nothing like seeing Kauai from the air. It's actually the only island that I would say a helicopter tour is a must do.
Hiking the Kalalau Trail: Probably my favorite hike in Hawaii. You need a permit (and maybe to be a little bit crazy) to do the whole 22 mile round trip hike, but you can do the first two miles (four round trip) as a day hike. You'll need parking reservations in advance though so make sure you read this post to get all the details.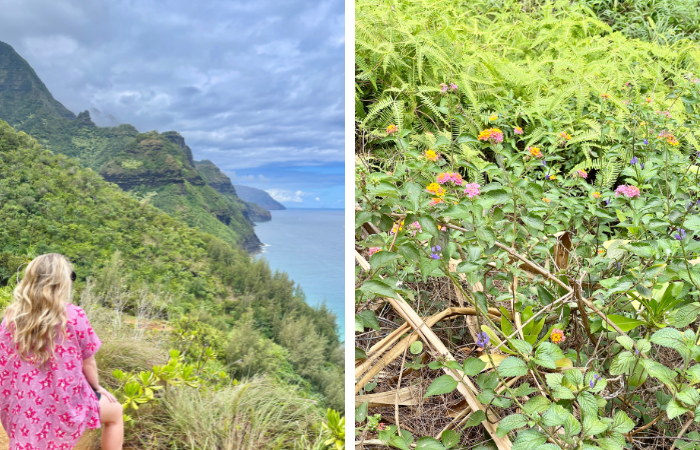 Smith Family Luau Review: Hands down the most "quaint" luau I've ever been to. It's a fairly big operation but still manages to feel like a family affair.
Things to Do on Kauai
Need even more things to do on Kauai? I've got a few posts that will give you some more ideas.
15 Things to Do on Kauai: Some of the most popular and must do activities on Kauai.
21 Things to Do in Poipu: All of the best things to do on Kauai's sunny coast.
A Guide to Hanalei & Kauai's North Shore: Things to do, where to stay, where to eat
Best Kauai North Shore Beaches: Want to hit the beach? Here are 10 of Kauai's finest!
Helicopter or Boat? The best way to see the Napali Coast.
Sunsets on Kauai: 5 great sunset experiences on Kauai.
The Best Spa on Kauai: A full review of the Grand Hyatt's Anara Spa
Where to Play Tennis on Kauai: Courts, drills, and lessons.
A Few Miscellaneous Kauai Posts
How Many Days on Kauai? Plus other FAQs.
Maui vs Kauai: How can you possibly decide? I've got the scoop.
My Kauai Favorites: The places I like to go every time I'm on island plus my absolute MUST DOs.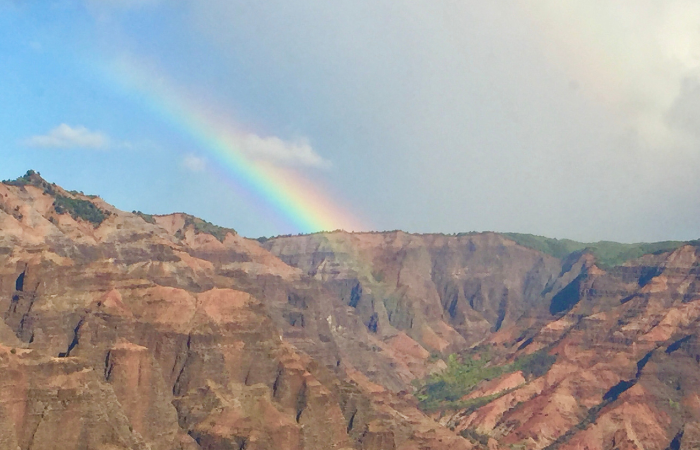 Miscellaneous Hawaii Planning Posts
Want more Hawaii planning info? Here are some of my best posts:
Which Hawaiian Island to Visit: Maybe you're settled on Kauai, or maybe you're still trying to decide. This post will breakdown each island and help you figure out which one is right for YOU. Also, if you've narrowed it down to Maui vs Kauai, you're not going to want to miss this post.
The Best Time to Visit Hawaii: Cheapest time of year to go? Best weather? When are the whales in town? I've got all that info here.
How Much Does the Average Trip to Hawaii Cost? Another top question I get asked.
Hawaii Trip Planning Timeline: How far in advance should you start planning? Do you book for airfare or room first?
How to Find Cheap Flights to Hawaii: But also, which are the BEST flights to Hawaii regardless of price.
Luxury on a Budget: Some of my best tips for finding NICE places to stay at cheaper prices.
How to Survive the Long Flight to Hawaii: Just exactly how long is the flight to Hawaii? Plus tips on what to bring and how to fight jet lag.
The Ultimate Hawaii Packing List: 26 things you don't want to forget at home!
What to Wear in Hawaii: Casual is the name of the game in Hawaii, but here are some specifics of the kinds of clothes you'll probably want to pack.
Save
P.S. Thanks for sticking around and reading this whole post! If you have ANY questions about planning your trip to Hawaii, you can join my free Facebook group here. I'm there answering questions every day and there are 7500+ other friends who have a ton of Hawaii information to share!
Also, if you want to follow along on my travel adventures in real time, you can follow me on Instagram (@caitylincoln). My post captions are full of travel tips and I have a ton of story highlights and videos with great info. And please share my account with your friends that are headed to Hawaii! Your support really helps me keep this blog running!