Yay! You're going to Kauai! There is soooo many great things to see and do on the island that you'll literally be bombarded with activities and excursion opportunities from the minute you arrive at the airport. So how do you know where to save and where to splurge? Listen up, here's what you need to know:
In my opinion, there are a couple paid tours/excursions on Kauai that are absolutely worth doing. However, many tours and excursions are actually things you can do yourself or things that maybe aren't worth doing. I'll break down the activities on Kauai that I think are worth paying for, the ones you can do yourself, and the ones you should skip.
To clarify, this post is breaking down the best PAID activities/tours. For more ideas, check out the best FREE things to do in Hawaii and my favorite general things to do on Kauai.
UPDATE: In April 2018, Kauai experienced record setting flooding especially on its north shore. As a result, the road west of Hanalei town is currently closed cutting off access to the popular Kalalau Trail, Ke'e beach, and snorkeling at Tunnels. I encourage you to check local news coverage before your trip to obtain the most current conditions, and I will also update this as things reopen.
RELATED: Not very familiar with Kauai? Read up on the lay of the is(land) and where to stay plus my favorite beach resorts, budget hotels, Airbnbs, honeymoon resorts, family friendly resorts, luxury resorts, and boutique hotels.
Must Dos
Helicopter Tour: Don't miss a helicopter tour of Kauai! If you can only afford to do one thing on the island, make it this. You won't regret it. Read more about it here.
Napali Coast Boat Tour: The other must do experience is a boat ride down the Napali Coast. During the summer months (April to October) you HAVE to take a tour that leaves out of Hanalei on the north shore as you get to see the full coast this way (if you leave out of Port Allen in the south, you'll spend much of your excursion time just journeying to get to the coast). Read more about it here.
Wish you had a go to resource for the latest Hawaii news, brand new things to do, special weekly deals and promotions? My newsletter is just that! Whether it's the latest conditions with the volcano or construction updates, you'll hear about it in my newsletter. I'll also keep you in the know about the latest booking specials and deals and highlight some of my favorite vacation rentals every week.  You don't want to miss out on this! So sign up below!
Do on Your Own
Snorkel Trips: Most boat tours in Kauai do the Napali Coast, but especially in the winter months they tend to cancel excursions a lot (high surf), but will still book "snorkel trips." I would skip this. Their snorkeling spots are often subpar and you can find much better snorkeling from the shore (Tunnels an Po'ipu beach). Skip the boat tour and go snorkeling on your own.
RELATED: 25 Things to Know Before You go to Kauai
Boat Tour Down Kauai's Napali Coast
Kauai's Best Luau + Fern Grotto Tour
Need a packing list for Kauai? Find my best packing advice here.
Skip
Kauai Backcountry Adventures: An excursion that gets a lot of hype on Kauai is the tubing adventure with Kauai Backcountry. During the trip you'll get to float in an innertube down old sugar cane irrigation ditches. While it's a neat experience, I think it's way over priced (it's $100/person and you're only in the ditches for 30-45 minutes. The rest of the tour feels a bit padded for time and includes a "nature hike" and a stop at a swimming hole for a mediocre lunch. If it were half the price I would say do it. I recommend skipping this attraction if you're on a budget.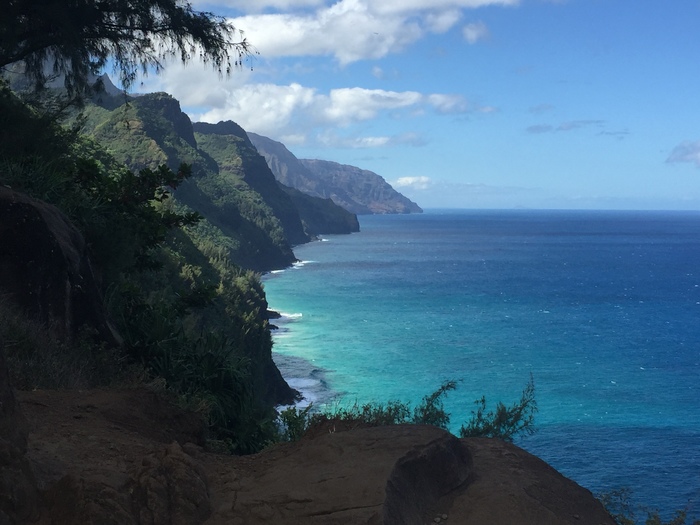 Also, if you're looking for absolutely everything you could ever want to know about Kauai, I highly recommend ordering the Kauai Revealed guidebook (this is an affiliate link which means if you choose to purchase I'll make a little money). It's worth its weight in your backpack just for its directions on finding hidden beaches, waterfalls, and trail heads. Seriously, I never would've found half of my favorite spots on Kauai without it.
Feeling a little overwhelmed with trying to plan the perfect Kauai itinerary? I've got just the thing for you!
Kauai Bound! I've put together the BEST Kauai itineraries you'll find anywhere! These are the itineraries I use on my trips to Kauai (plus a few tweaks because hindsight is 20/20 right?) and they're perfect for first time and repeat visitors who want to see the very best of Kauai.
Check it out here.
I've included everything from the best snorkeling spots, beaches, and excursions and it's all broken down by each part of the island so you won't waste any time backtracking.
So what exactly do you get? With Kauai Bound, you'll get FOUR six day itineraries: 1) classic Kauai itinerary, 2) Kauai honeymoon itinerary, 3) Kauai for adventure seekers itinerary, and 4) Kauai foodie itinerary. I'm not just talking about a bullet point list of to dos. Each itinerary comes with 10-15 pages of commentary explaining why I recommend doing certain things (plus various options to suit your interests). Each itinerary also comes with its own Google Map (broken down by day). You'll also get an itinerary template that you can use to make your own, along with extensive tips on creating your own itinerary, a huge list of things to do on Kauai, and directions for making your own Google Maps.
This is basically vacation in a box, friend! Just add a bit of salt water and you're in for the trip of a lifetime!
Click here to grab the Kauai Bound itinerary bundle.
Love this post? Pin it for later!
Save
Save
Save
Save