This is a question I get asked a lot. Deciding what time of year to visit Hawaii is likely the first decision you'll make about your trip. A trip to Hawaii isn't cheap and it's a long haul over there so most people want to make sure they're picking the best time to go. While I think anytime is a perfect time, some months are better than others depending on what's important to you. When choosing dates to travel, most people are driven by weather, price, or wanting to experience something seasonal (like seeing the humpback whales).
What is the weather like?
As far as weather goes, Hawaii is pretty temperate year round, but their seasons technically match ours on the mainland. Our summer is their summer and our winter is their winter. "Winter" is a relative term in Hawaii, but what it mostly means are big waves and more rain. Winter is the wet season in Hawaii so while most resort areas on the Hawaiian islands occupy the leeward (dry and sunny) side of the island, if you're venturing to the north shore or any jungle areas, you'll likely experience more rain in the winter months. It'll also be much lusher and greener and you'll see more waterfalls.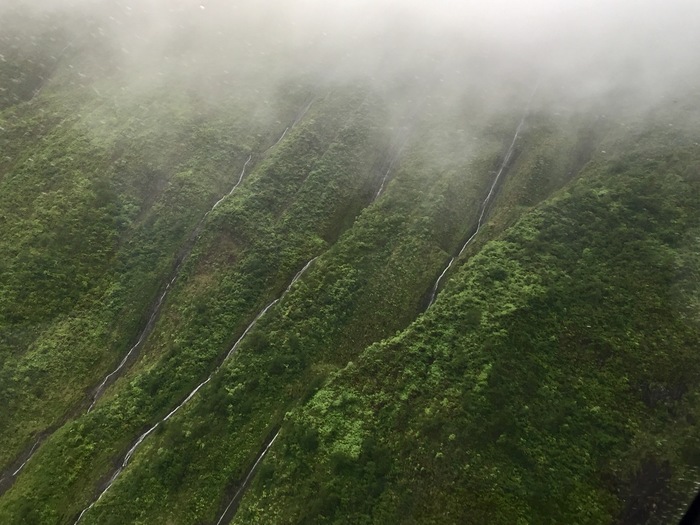 The winter months also bring big swells and surf competitions (on Oahu) and many stellar snorkeling spots (Honolua Bay on Maui, Waimea Bay on Oahu, and Tunnels on Kauai) aren't snorkelable (is that a word??) in the winter. But you will get to see some of the best surfers in the world taking on some of the world's most famous breaks.