If you've never been to Hawaii before, planning a trip there can be completely overwhelming. And the first big decision you'll have to make is which Hawaiian Island to visit.
In this post I'm going to give you the lay of the land (or the islands : ) so you'll be able to make that decision and choose the best Hawaiian Island to visit.
Before I start, I feel like I should clarify: there is no "best" Hawaiian Island to visit. All of the islands are very unique and appeal to travelers for different reasons. In my opinion, all of the Hawaiian Islands are pretty fabulous. But depending on how you like to vacation, and what you expect to see in Hawaii, there may very well be a "best" island for YOU.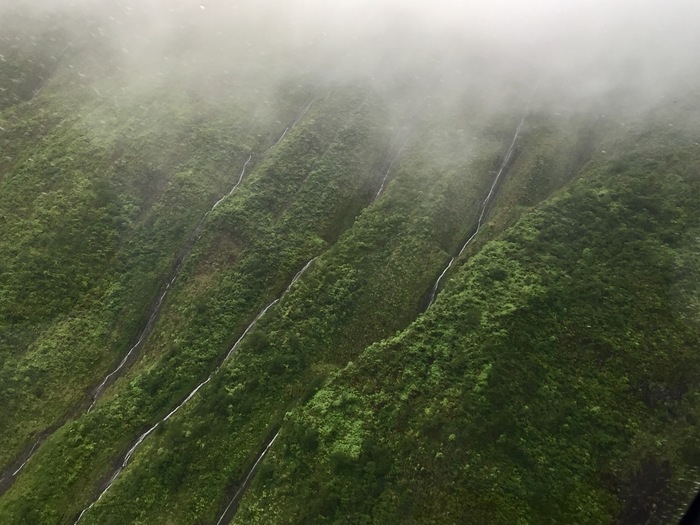 There are six main inhabited Hawaiian Islands, but I like to think of it as four main islands plus two small bonus islands:
Oahu: This is the most visited of the Hawaiian Islands. This is where the capital, Honolulu, is located as well as world famous Waikiki Beach. Pearl Harbor is also on Oahu as well as the north shore surf scene with big breaks like the Bonzai Pipeline and Waimea Bay.
Maui: Maui is known as the "honeymooner's isle" and draws many celebrities looking for peaceful seclusion. Maui is famous for its beautiful beaches, winding Road to Hana, and gorgeous sunrises from the summit of Haleakala. It's also the best island for whale spotting.
Kauai: Kauai is the oldest of the Hawaiian Islands and also the smallest. It's most famous sites are the Napali Coast and Waimea Canyon. Kauai is very "country" and feels less developed and spoiled than some of the other islands.
Big Island: The Big Island (also just called "Hawaii") is…you guessed it…the biggest of the islands. It's also the newest. Many people mistakenly think that Oahu is the Big Island but we're talking about two separate islands. This is where you'll find Hawaii Volcano National Park, the only active volcano in Hawaii.
Lanai: Lanai is a small island off the coast of Maui and is easily accessible as a day trip. You'll find two Four Seasons on the island but little else. It's known for its rugged beauty.
Molokai: Molokai is also right off the coast of Maui. Molokai is probably the most "Hawaiian" of all the islands. It's also the least visited. Its major attraction is Kalaupapa National Historical Park, which was originally established as a leprosy settlement in 1866.
The four main islands are all easily accessible from the US mainland. While the majority of direct flights are to Oahu and Maui, there are plenty of direct flights to Kauai and the Big Island. There are also hundreds of interisland flights between the four main islands daily. Most flights only take 30-40 minutes. You can reach Lanai and Molokai via ferry from Maui. Here are the cities you'll fly into on each island:
Oahu: Honolulu (HNL)
Maui: Kahului (OGG)
Kauai: Lihue (LIH)
Big Island: Kona (KOA) or Hilo (ITO)
Now that you have the lay of the land and a brief description of each island, I'll break down the four main islands more in depth to help you decide which one is best for you.  If you're traveling on a budget, a major factor in lowering the price of your trip will be which island you choose to visit. Some Hawaiian islands are much more accessible (many more flights daily from the mainland), which makes them cheaper to fly into.
Generally speaking, Oahu and Maui are usually the cheapest islands to fly to because they have so many more direct flights than Kauai and the Big Island. But depending on the type of accommodation options you're looking for, some islands may be better suited to it than others. But here's a breakdown of each island: